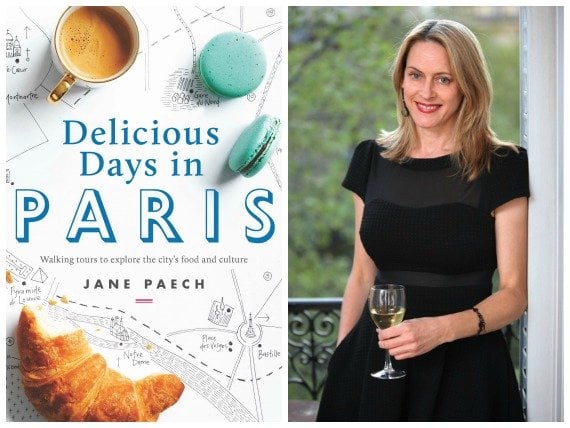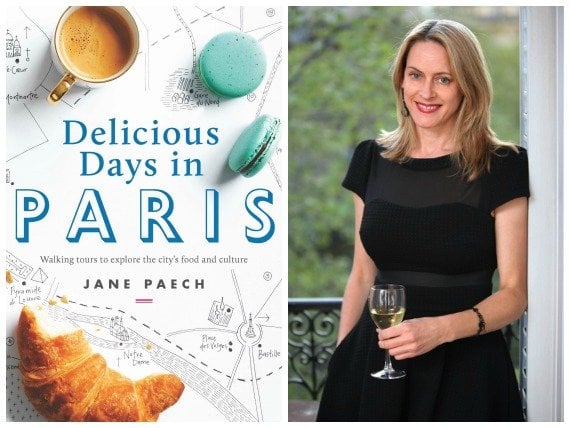 Have you noticed that people who love Paris always seem to have something in common? Paris is a city that captures a special place in your heart, and when you meet someone who understands that it's a sweet experience. It is our great pleasure to introduce you to Jane Paech, a writer who has transformed her love of the City of Light into the marvelous new book  Delicious Days in Paris. Let's take a look behind the scenes at what inspired this delectable book, the best Parisian neighborhoods for walking and the desserts that Jane simply can't leave Paris without enjoying.
_______________
What inspired you to write Delicious Days in Paris?

Since A Family in Paris was published in 2011, everywhere I go I am asked questions about Paris. Which is your favourite produce market? What's your favourite chocolate shop? Where can I taste a really good macaron?
For visitors who don't know the city well, it's difficult to know where to start! With so many requests for information, I decided it was time to pull some of my favourite addresses together and find a way to join the dots in a series of delicious days.
For me, the enjoyment of travel is a lot about the anticipation, the dreams of what I might encounter, and leaving room for unexpected pleasures. With a rigid plan or guidebook it's easy to miss the true essence of a place. With this in mind I was inspired to bring the traveller something more flexible at a pace that allowed them time to daydream and dally, and by doing so, open themselves up to the spirit of Paris and her charms.
I yearned to fill the reader with the emotions and excitement I felt for Paris as well as valuable information, and to relay that information in a way that was warm and evocative. I decided that the best way to achieve this was for the reader to feel like they were really there, walking alongside me, seeing Paris through my eyes and senses.
And so Delicious Days was born.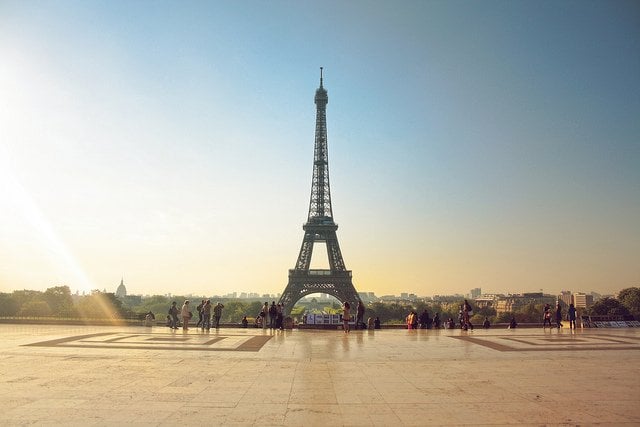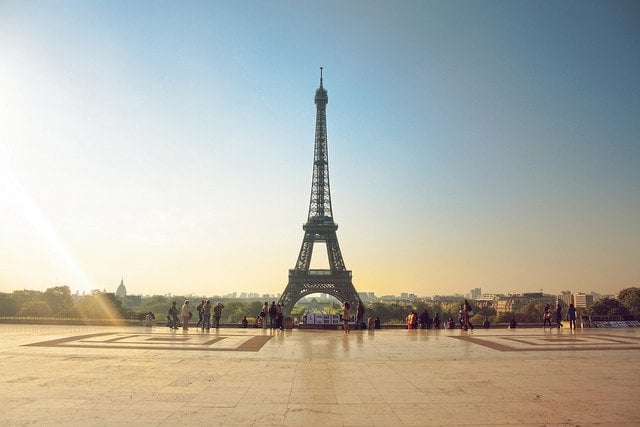 When did you know that Paris had captured your heart?
Although I was immediately enamoured with the beauty of Paris, it was a slow falling in love with a culture so foreign to the Australian mindset. Those first few years in the city were far more difficult than expected, especially with children in tow, and set off a roller coaster of reactions. Living in a culture so different to my own changed my perception of the world and myself, and life became one of examination where I was constantly questioning, growing and comparing.
It wasn't until we were driving back into Paris from an Andalusian adventure, four years into our stay, that I felt a surge of belonging and pride that took me by surprise. The city felt so comfortable and familiar. There was a sense of knowing and an acceptance of what lay beneath her flawless skin, a respect for and growing understanding of her ways. It was as we hurtled across Place du Trocadéro, with the Eiffel Tower watching over us protectively, that I realised that I was in love with a city and a culture.
Delicious Days in Paris is an inspiration for walking and discovering Paris. What is your favorite neighborhood for walking in Paris?
It's impossible to choose! There is something wonderful to discover at every turn, especially if you take on the characteristics of un flâneur, rambling footloose and fancy free with the sole aim of pleasure. Every neighbourhood tells the story of a different part of the city, each with a distinct character and flavour that satisfies a different part of me.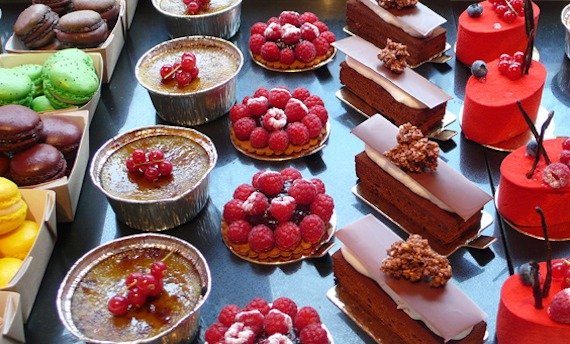 What is it about Paris that draws you back time and time again?
What truly captivates me is that so many elements of French life are elevated to an art form. In a sense, it's really a dedication and a commitment to a way of life that encourages the pursuit of excellence. Quality, bon goût, attention to detail and the art of living well are infused into the everyday, and there is a deep respect for time-honoured traditions. The French, rightly so, are very proud of their culture and heritage and aesthetics play a big part in this pride. Days become a series of snapshots of uplifting moments, a continual blur of beauty.
This culture of elegance can be seen in all corners of life. It's in the line of a scarf, in the classic blue and white street signs and the graceful old apartment buildings. It also extends to food. An exquisite raspberry tart comes beautifully boxed and tied with a ribbon; a warm morning croissant is slid into a pretty paper bag printed with bucolic scenes. From the pyramid of shiny clémentines to the rack of artisan baguettes in a neighbourhood bakery, quality and presentation are foremost.
Just like a delicious French meal, let's close with something sweet. Do you have a favorite dessert you enjoy when you're in Paris?
Hmm, that would have to be a toss up between a beautifully caramelized tarte Tatin with a dollop of crème fraîche, and a crème brûlée, soft and creamy with a crackling crust.
_______________
Read our review of Delicious Days in Paris and stay tuned to the Paris Perfect Blog a guest blog post from Jane Paech about the pleasures of apartment living in Paris.
Find out more and buy a copy of Delicious Days in Paris.
(Image Credits: Author Photograph by Vincent Bourdon, Eiffel Tower by Juanedc)