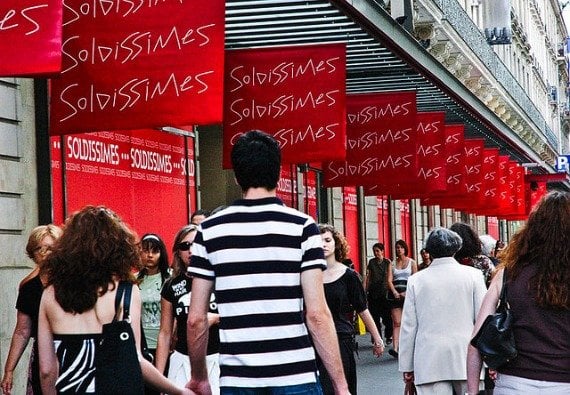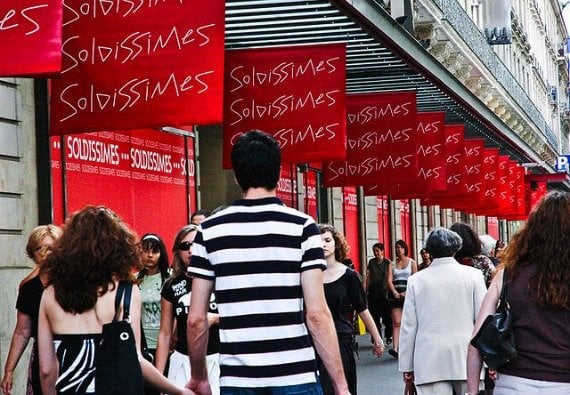 Wednesday, June 25th  marked the launch of the massive summer sales in Paris – they are such a large affair that the dates are set by the French government. But don't worry shoppers, you have until Tuesday, July 29th to find deep discounts and amazing deals all across the city. Our insider tips will surely help you make the most of the Paris summer sales!
Paris Department Stores
The best place to start your shopping is at les grand magasins, or the department stores in Paris. Here are some tips to conquer the endless square feet of sales:
At Printemps, you can get a discount card online for an extra 10% off your shopping – don't forget to print it before you go!
Galeries Lafayette also offers a 10% discount card, which can be found at the Welcome Desk. Make sure to bring your passport or a copy of it to get this deal.
While Printemps and Galeries Lafayette have all the clothing one could want, the home goods and décor at the Galeries Lafayette home store across the street is also a great place to find that unique piece you've been looking for.
Make sure to wear comfortable shoes – there are deals as far as the eye can see!
Parisian Boutiques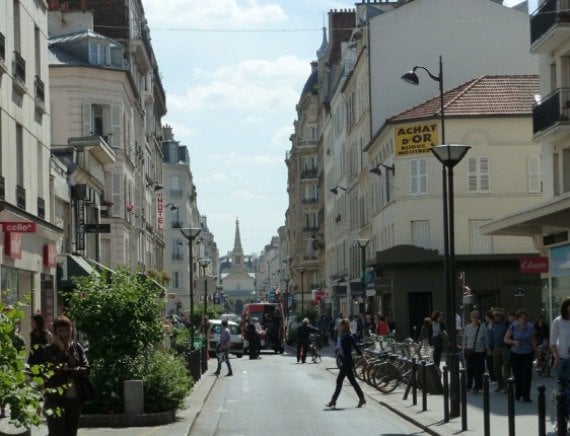 If smaller-scale shopping is more your speed, you must check out the rue du Commerce, which we have hailed as the best-hidden shopping street in Paris. Located right in the 15th arrondissement, this is where the locals head to take advantage of the summer sales. When you get tired, never fear – our 7th arrondissement apartment rentals are just across the Champ de Mars gardens!
For even more tips on how to score the best sales in Paris, check out our Paris Shopping Guide and our tips for snagging the best buys & surviving the sales.
_____________
Catherine Cojocaru is a journalism and political science student at the University of Missouri.
(Image Credit: Ma Gali)