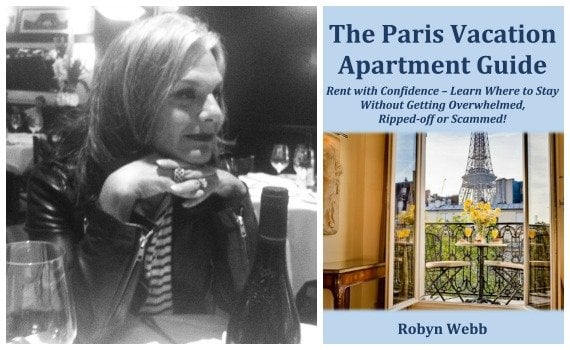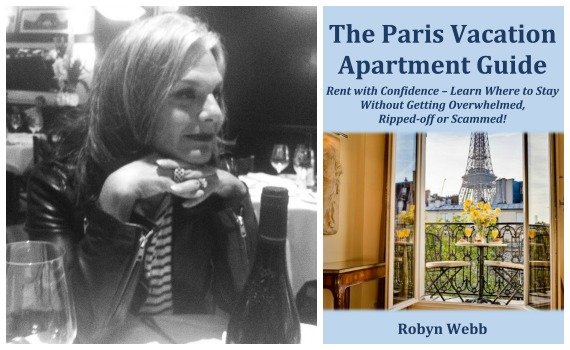 Earlier this week we announced the publication of a new ebook called The Paris Vacation Apartment Guide: Rent with Confidence – Learn Where to Stay Without Getting Overwhelmed, Ripped-off or Scammed! by awarded-winning author Robyn Webb. This is an excellent resource if you've been thinking of staying in a vacation rental in Paris but aren't sure if it's right for you. (However, we think that photo from our Cabernet apartment on the cover is enough reason in itself!) We've asked Robyn to share a little bit more about her love of Paris, the charms of apartment living and, given her passion for cooking, her favorite Paris markets, too!
In your book you describe how you fell in love with Paris on your very first visit. What were the charms that captured you and keep you coming back for more?
I've traveled the world, having been to over 60 countries and still Paris is my most favorite place on earth. I literally was sold at the first bonjour many years ago. It took me no time to warm to the city.
While some people share that the charm is found in the cafés, the exquisite buildings or the winding streets, I've found  practically everything in Paris is charming. And my definition of charming is quite different as I actually long to go underground and into the metro (who really loves the cold, dark tunnel environment – I do!), I love that there's a formality in the simplest of encounters, I love that dogs sit beautifully quiet with their owners in the cafés, I love the sound of rambunctious children enjoying the wide open parks. And I find it charming that on every trip to Paris I'm stopped many times by people asking directions – many of them French!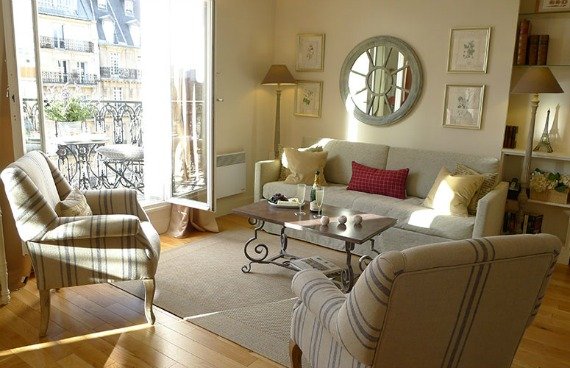 What are the main benefits of renting an apartment in Paris versus staying in a hotel?
I was literally born into the hotel business – my mother was the owner's executive secretary and my father was the Social Director for a major upstate New York resort. While other children played at home, my playground was hotel elevators, the bell stand, the nightclub and the main dining room. My mom even laughed that I was conceived in one of the hotel rooms! Early in my career in the food business I worked for both Marriott and Hyatt hotels. I've been very fortunate to stay in some of the world's most prestigious and luxurious hotels. Hotels are in my blood so to speak.
Until Paris….
After several trips to Paris, while all the hotels I stayed in Paris were lovely, something was missing from my Parisian experience.  I actually began to feel trapped and confined in a hotel situation. I wanted to be closer to the residents that intrigued me so. I wanted to actually cook on vacation! It was always a pity to look at all the food at the markets and not being able to whip up some of the raw ingredients into a wonderful meal. I wanted a trip to fetch aluminum foil or toilet paper to be part of my time in Paris just like visiting the iconic sites had been.
For me even though I'm not a long term resident, staying in an apartment is the only way to uncover another layer of Parisian life in a way staying in a hotel could never, ever do.
If you had to pick, what are your 3 favorite neighborhoods for renting an apartment in Paris?
I only get three?? As I write in my book, I think it's wise when looking to book an apartment that you open yourself up to the possibilities of Paris as a whole. A common mistake people make is to judge an entire arrondissement one way when in fact the flavor of each neighborhood can change within blocks. Every arrondissement has its charms. What I would  suggest though are a couple of things :
1. Live near a metro. After sightseeing all day, the last thing you want to do is walk too far to reach your apartment.
2. Choose an apartment based on your needs first, then select an arrondissement. Sure you can do these simultaneously, but remember two things; you are going to be living in the apartment, not in the street and Paris is a transportation friendly city so you can get where you are going pretty fast.
With all that said, I've made happy memories all over Paris.
How can visitors get the most out of their stay in a Paris vacation rental?
First realize that apartment living is not hotel living. Always abide by the rules and regulations from who you are renting from. I've yet to encounter any guideline that was unreasonable. Treat the apartment as if it you owned it. Always ask for assistance from who you are renting it from when things need attention. And just enjoy it – fully indulge your real life "fantasy" of being a Parisian apartment dweller!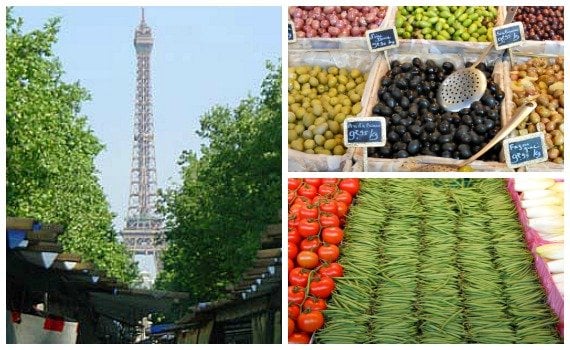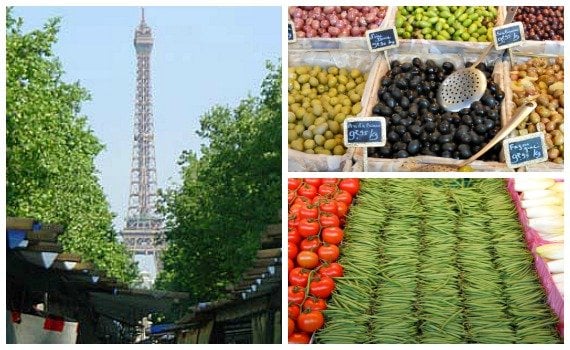 One of the best features of renting an apartment is having a kitchen where you can cook fresh ingredients from the markets and enjoy French cuisine in a comfortable home setting. What are some of your favorite markets or foodie must-see spots in Paris?
Great question and one for another book perhaps! But in the meantime I love Saxe-Breteuil market, the Tour Eiffel backdrop is irresistible! President Wilson in the 16th is a food photographers dream! Bastille or Richard Lenoir is truly one of my favorites. The organic market at Raspail is so much fun on Sundays. The Place Aligre market in the 12th is a hoot; vendors are really fun. Oh, there are so many, and so little time !
Find out more about Robyn Webb's book The Paris Vacation Apartment Guide here.