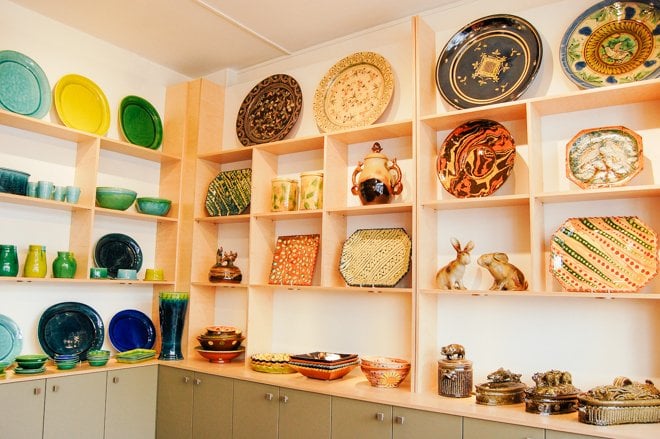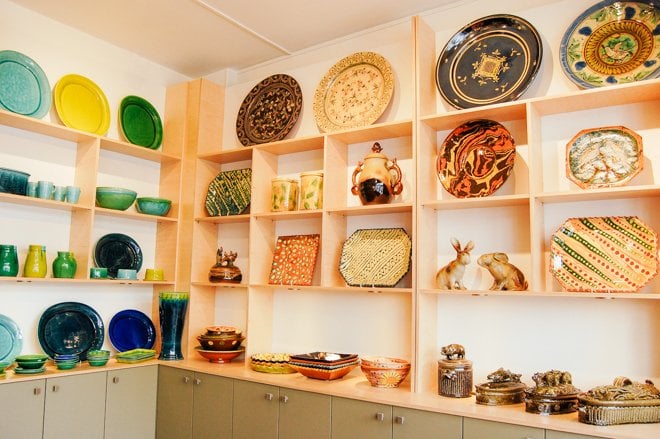 Nestled on a quiet, quaint side-street of the Quartier Latin is a veritable mecca of French pottery. La Tuile à Loup offers the most beautiful and exclusive pottery in Paris. Every single piece is handmade in various regions of France, lending a unique personality to each creation. Here you'll find one-of-a-kind additions to your home that will be treasured for the rest of your life. They would also make amazing gifts for loved ones.
Opened almost 41 years ago in 1974, this boutique is known throughout the world for its amazing selection of French handmade pieces. Unlike the newer, more scandinavian-inspired design boutiques that seem to run rampant in Paris, La Tuile à Loup retains a sense of the old world, valuing tradition and quality over trendiness and hype. The selection changes on a regular basis, so each time you return you'll find something brand new. Many patrons return to this store year after year because the selection, quality and service is top-notch. The best part for travellers? International shipping is available for those who visit the store. They will also package your purchases with expert skill if you wish to bring the item on the plane with you.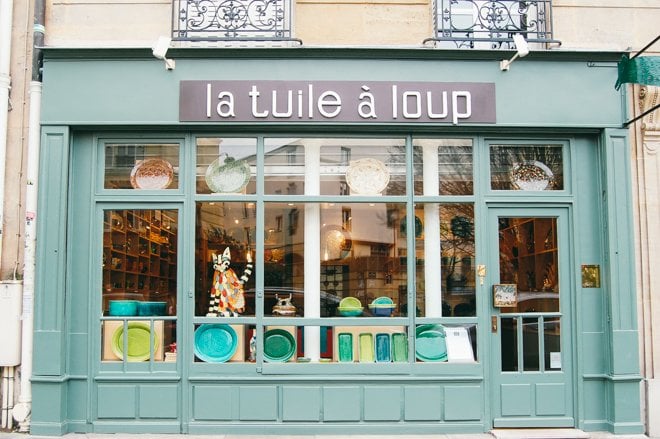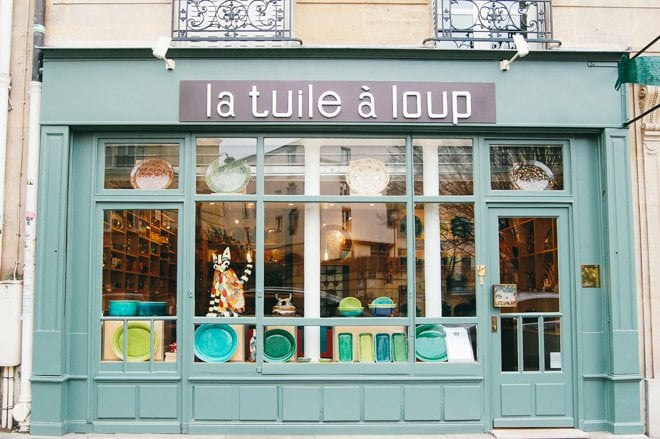 From eggcups, dishes and plates, to figurines, hand-painted jars and cheese platters, this charming boutique has a wonderful selection. Although everything here can be called a work of art, you can find both utilitarian and more decorative objects along the beautifully arranged, floor-to-ceiling shelves. Even to the untrained eye, one look tells you that nothing here is mass-produced. The colors are deep and rich, the hand-painted items exude character and charm, and even the group sets have subtle variations among them that are telltale signs of craftsmanship.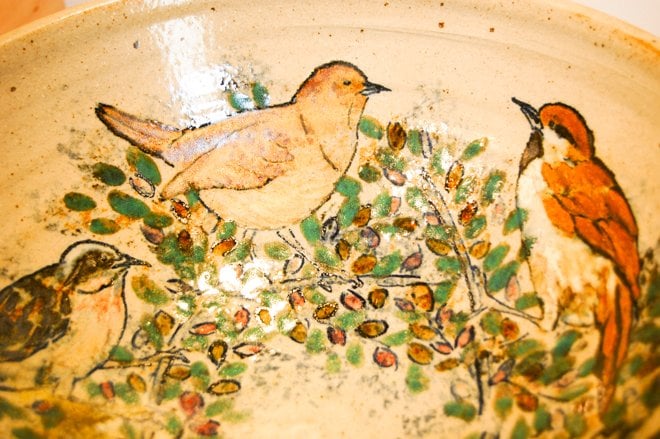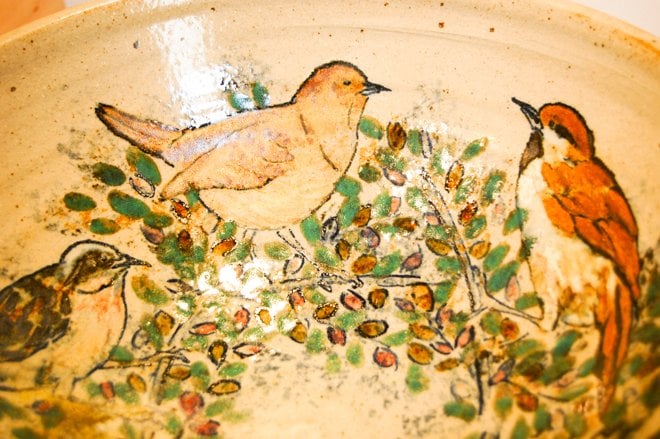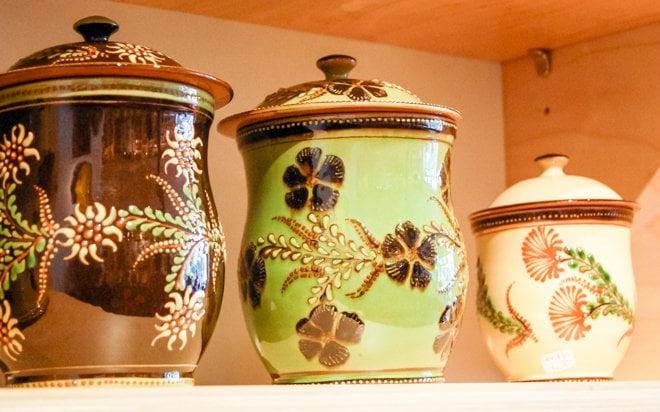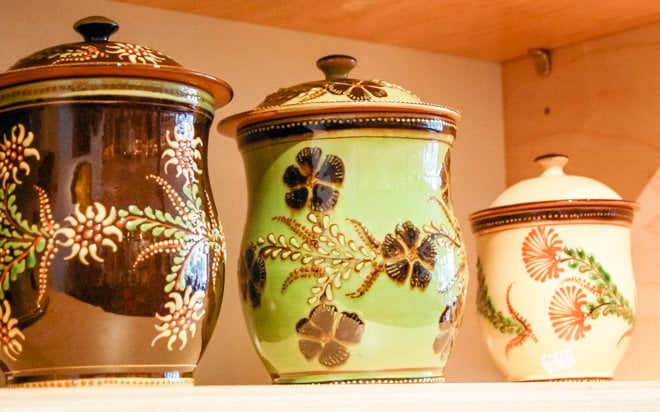 The selection doesn't stop at ceramics, however. There's also some great table linens in various colours and patterns, as well as baskets in all shapes and sizes. Setting a table with all these items would create a magazine-worthy image! Incorporating quality items into your daily life can encourage daily gratitude; it helps you to stop and smell the roses, or to appreciate the little things in life. The texture of the tablecloth under your fingertips or the small details on a painted plate: these are the things that make life a little more enjoyable.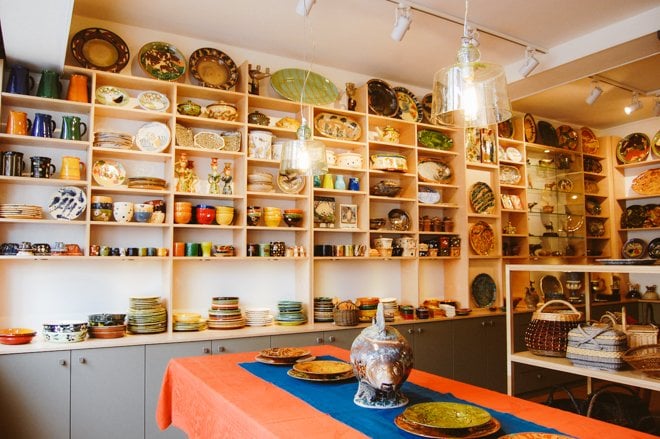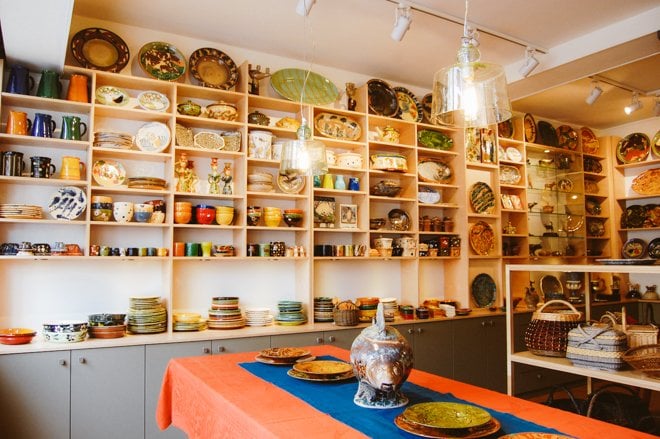 You can find La Tuile à Loup just off of the famous market street Rue Mouffetard in the 5th arrondissement. A visit here would be complimented by perusing the food market or taking a walk in the nearby Jardin des Plantes.
La Tuile à Loup
35 Rue Daubenton, 75005 Paris
Metro Censier-Daubenton, line 7
Opening Hours:
Monday 1:00 pm – 6:00 pm
Tuesday to Saturday 11:00 am – 6:00 pm
(All Images by the Author)