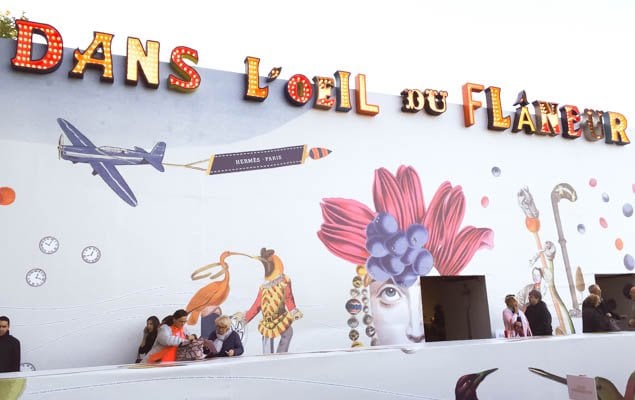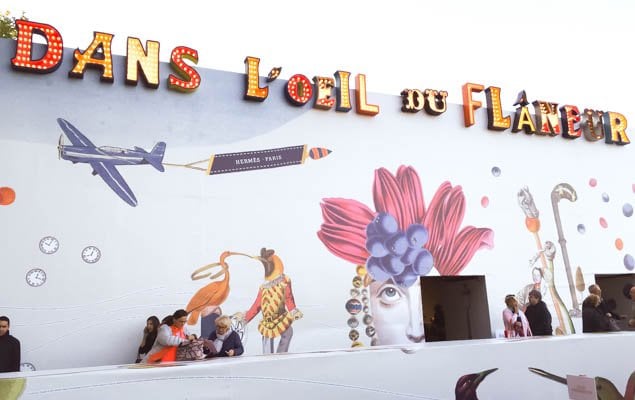 The French have a very special word that has no true equivalent in English: Flâneur. In the height of the 19th century, this term described the Parisian man of leisure, someone who was an idle urban explorer, a curious soul who loved to observe the ebb and flow of the city. It comes from the French verb flâner, which means to stroll leisurely. Charles Baudelaire has perhaps become the most emblematic flâneur of all time. Due to social constraints of the time, women couldn't walk about alone in the city like men could, so the feminine form of the word, "flâneuse," wasn't widely used. Nowadays, however, anybody can aimlessly explore Paris!
I'm excited to start a little series about my life as a flâneuse, in which I'll share the things I find on my constant wanderings through Paris! I'm always taking new routes, whether I'm going to meetings, visiting apartments or even just shopping for food. Everytime I step out the door, I know I'm in for a treat.
I happened upon a wonderful exhibition organized for Hermès by artist Hubert le Gall called "Dans l'Oeil du Flâneur," or "In the Eye of the Flâneur." It seemed like fate that I would accidentally stumble into this exhibition about wandering through Paris, when I was doing just that.
Ok, technically, I was jogging, but it still counts! As I made my way along the riverbank near the Musée d'Orsay, I saw some funny and outrageous paintings outside an exhibition and decided to visit, but only after I'd logged my twenty minutes of jogging and a few stomach exercises!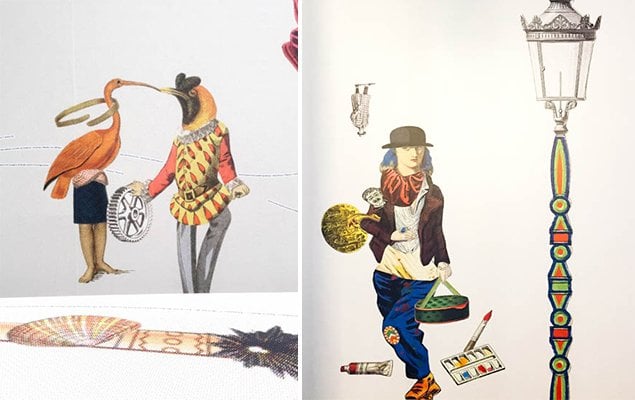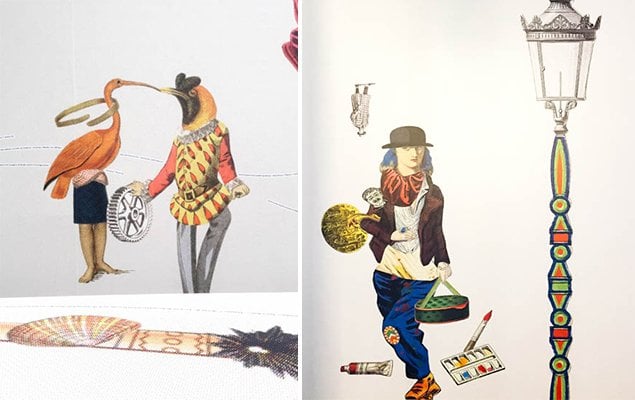 Hermès put together a fantastic exhibition. It was like walking into Alice in Wonderland, where up became down, lost objects found refuge in a café, and elephants appeared in china shop windows. The exhibition captured a surreal version of strolling through Paris as a flâneur or flâneuse, especially the aspect of noticing unexpected details. Little things you might normally ignore, like lost watches, cute dogs or the shape of street lamps, become fascinating when you become one with the city.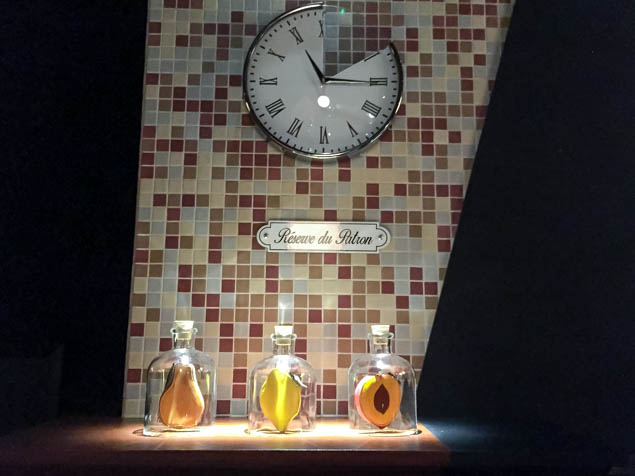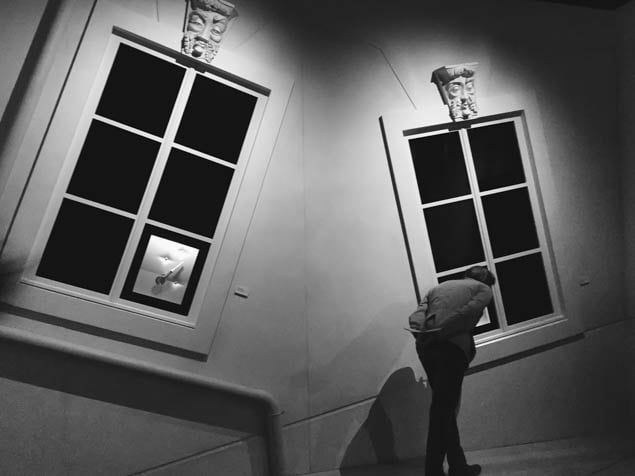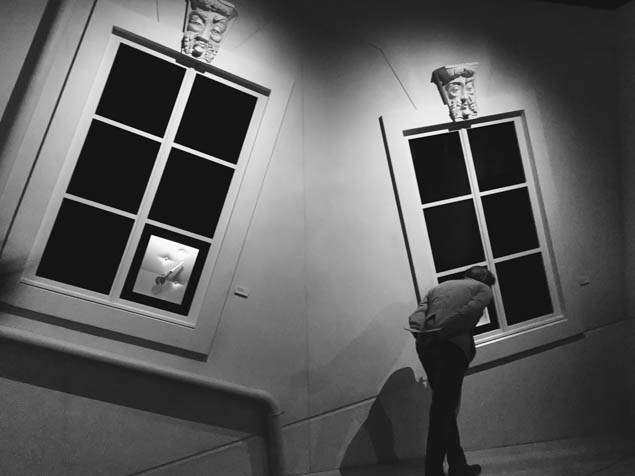 Stay tuned for the next chapter of My Life as a Flâneuse, coming soon. Who knows what I'll discover next time!
This Hermès exhibition is no longer running, but there's still time to see any of these Winter Exhibitions around Paris.