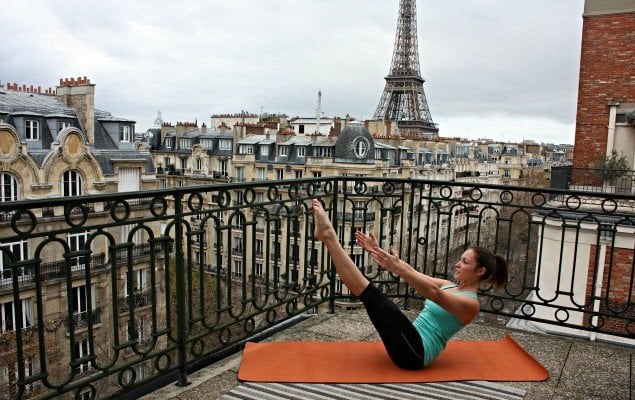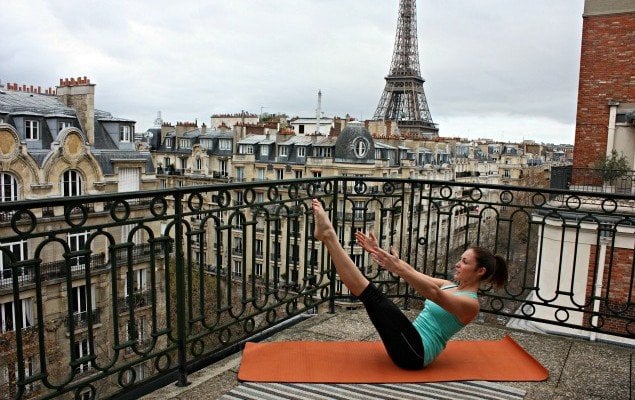 While the entire point of taking a vacation might be to get away from it all, sometimes you can find yourself missing your regular fitness routine. Uncomfortable flights, long drives and baggage check-ins can leave you feeling stiff and out of sorts, while jet lag and a busy schedule can leave you exhausted and with a lowered immune system.
That's why we've begun offering  pilates courses in Paris, in the comfort of your very own Paris apartment. Certified instructor Verity Hopkins has had years of experience and knows just how to make you feel light as a feather again. Take it from one of our guests, who enjoyed a pilates course with Verity while staying in the Cognac apartment:
"Our apartment was magnificent and just Paris Perfect. It was a great location and our balcony was overlooking the Eiffel Tower. Every night we had front row seats to the light show and outstanding views of the Eiffel Tower. The apartment was so clean and fit our family of 6 just fine. Paris Perfect was the best decision we made on the trip and the apartment was GREAT. It made our trip so enjoyable and more comfortable than ever imagined. I also had the pleasure to train with Verity every morning. She was so sweet and a joy to work out with. She accommodated my schedule and was such a pleasure to be around. I loved training with her and was sad to leave. Thank you Paris Perfect for a 5 star vacation and making our girls trip so memorable. I will definitely be using Paris Perfect in the future."
– Melissa, USA
Arriving in London from the sunny Gold Coast of Australia at age 15 on a scholarship to the Central School of Ballet, Paris-based Verity Hopkins went on to perform around the world for 11 years. Throughout that period Pilates helped her recover from injuries and regain focus during stressful times.
Pilates is not just about developing "strong abs" or "core strength". Pilates is an exercise system that focuses on stretching and strengthening the whole body to improve balance, muscle-strength, flexibility and posture. It has a major effect on your body, but also on your mind and spirit, making you feel healthier, stronger and happier than ever before. You will see Pilates improve your mobility, flexibility, focus, strength and muscle tone, core strength, posture, alignment, reduce pain or injury, build stamina, increase blood circulation, relax and decrease stress and tension levels. And best of all, it can be done almost anywhere – even on vacation!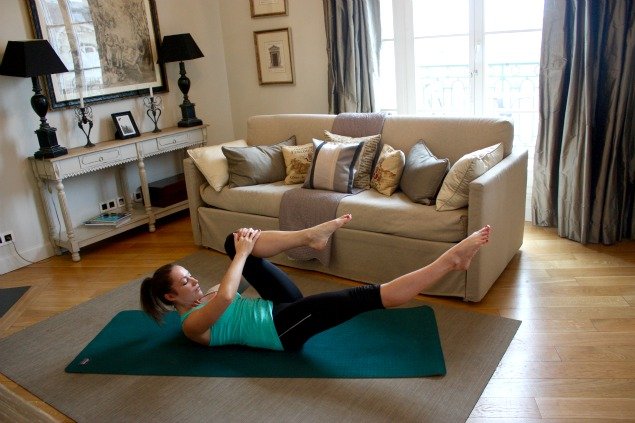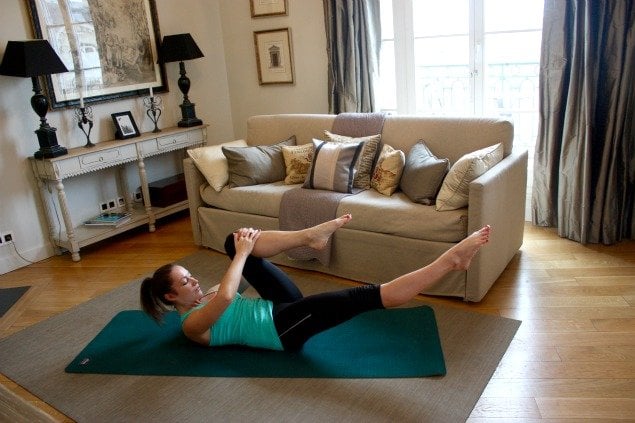 In 2013 Verity decided she wanted to share the benefits she had found in Pilates with others, and completed her training in the Matwork Method. Now based in Paris, she is available for private classes in the comfort and privacy of your Paris Perfect rental apartment. If you haven't brought your mat and props on holiday, or if you're trying Pilates for the first time – no problem. Verity is happy to bring all necessary equipment with her. Beginners are welcome, and can book one-on-one sessions or arrange for a small group with one or two friends.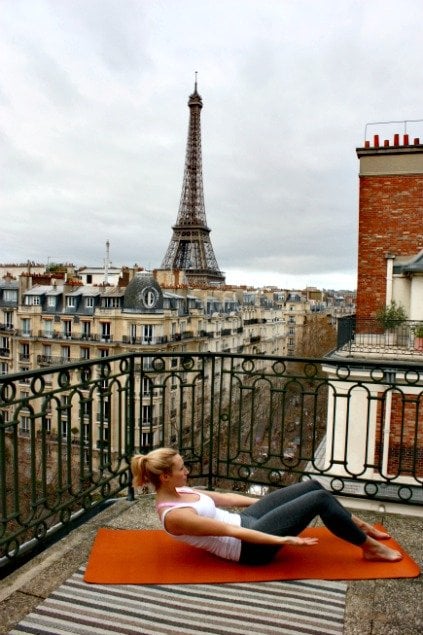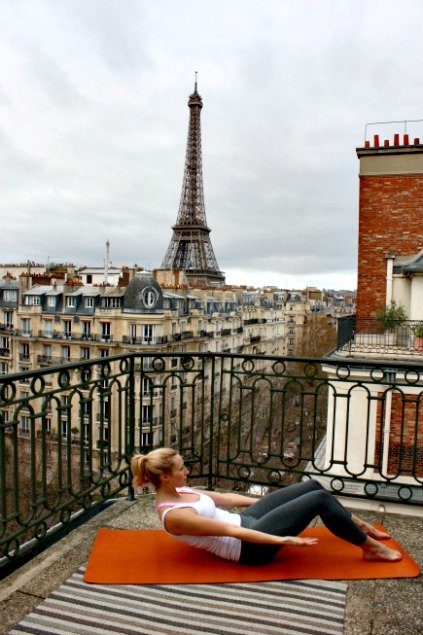 You can find more about Verity and the Pilates method here!
(Image credits: Verity Hopkins and Caroline Roy.)