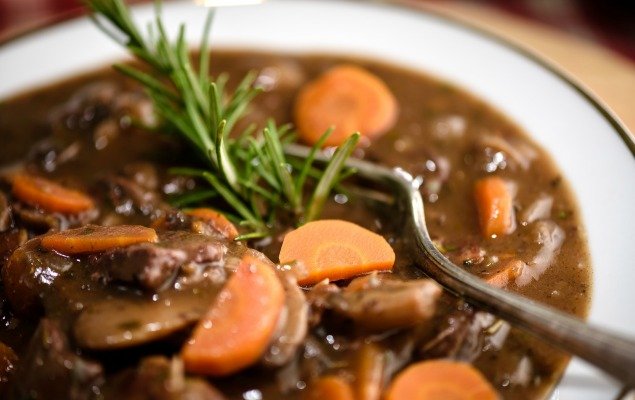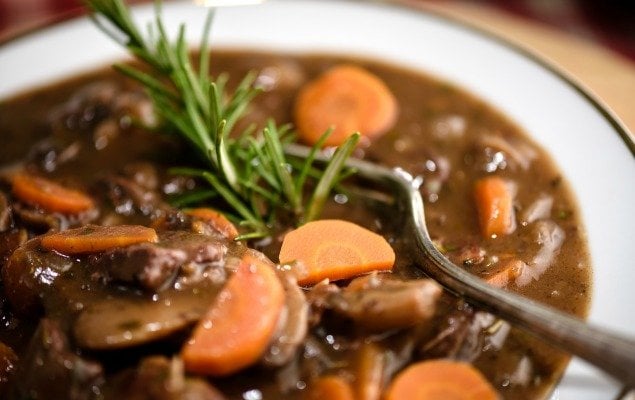 We have a very special (and delicious!) treat for readers of the Paris Perfect Blog today as we're sharing the recipe for Philippe's famous Boeuf Bourguignon. This classic French dish from Burgundy is a favorite in our family, and Philippe is sharing his secret recipe for all of you! His special tip is to make sure you use a very good bottle of burgundy wine. Take a look behind the scenes below to see Philippe shopping for ingredients in Paris and at work in the kitchen of our beautiful Margaux apartment making Boeuf Bourguignon!
Recipe for Philippe's Famous Boeuf Bourguignon
Ingredients for 4 Servings
500-600g of beef cheeks
5 onions
5 carrots
1 bouquet garni
4 garlic cloves
100g diced bacon
100g butter
Salt and pepper to taste
1 bottle of red wine (quite good)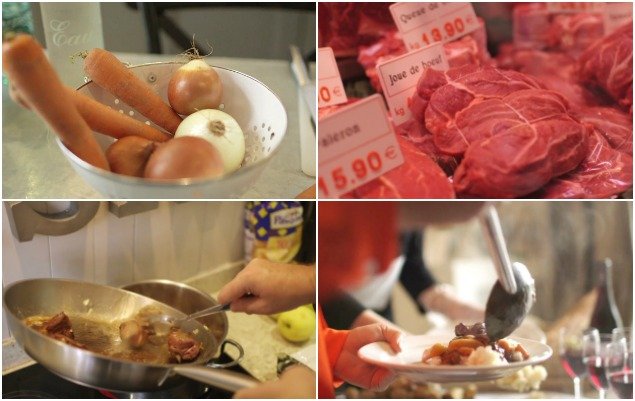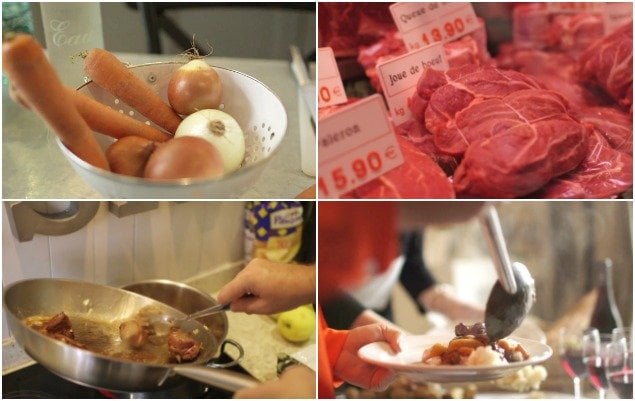 Instructions
Cut meat into 3 cm cubes, remove large pieces of fat.

Cut onions into pieces. In a frying pan, brown them slightly in butter. When transparent put them in a cast iron casserole.

Brown the meat the same way but in several times until all the pieces are cooked. Add them at it comes in the casserole. Add butter between batches. When all the meat is in the casserole, deglaze the frying pan with water or wine and boil while scraping to recover the juices. Add salt, pepper, juices in the casserole.

Cover everything with some of the wine, put a lid and simmer for a few hours with bouquet garni and sliced carrots

.

The following day, simmer at least for 2 hours in several times, add wine if necessary.
Bon appétit!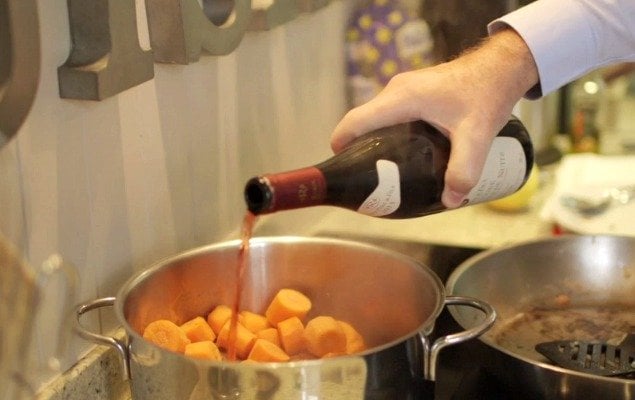 Mentioned in the Recipe Video
Philippe's favorite butcher in the 7th arrondissement is:
Les Viandes du Champ de Mars
122 Rue Saint-Dominique