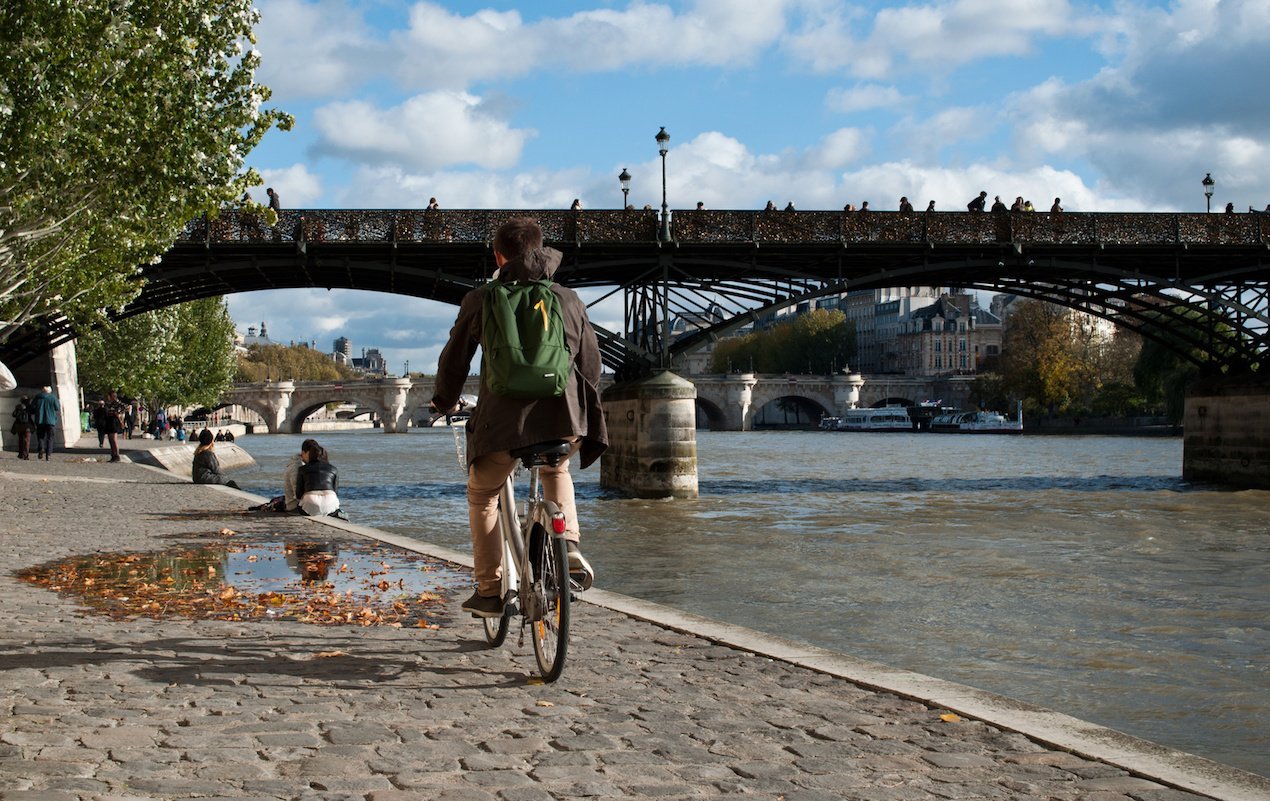 In 2007, the first Parisian bike-sharing program hit the streets, revolutionizing how thousands of people get around the city every day. The Velib', a combination of the words Vélo and Liberté meaning "bike freedom," sought to reduce the number of cars and encourage people to enjoy the beauty of Paris by bike. So even if you don't own a bicycle, you can still enjoy the perks, like catching the sunset along the Seine while riding from the Notre Dame to the Eiffel Tower. With Velib', you can move quickly within the city without having to duck into the dark, underground metro. You'll also be able to cover more ground than you ever could on-foot, enabling you to see even more of this gorgeous city!
We recommend downloading the official Velib' app ahead of time. The app will show you how many bicycles and parking spaces are available at any station. That way you don't lose excitement at the sight of an empty bike rack, or find at the end of your journey that you need to keep riding because you can't find a spot to dock in.
Read below to learn how to borrow a Velib'.
Step 1: Subscribe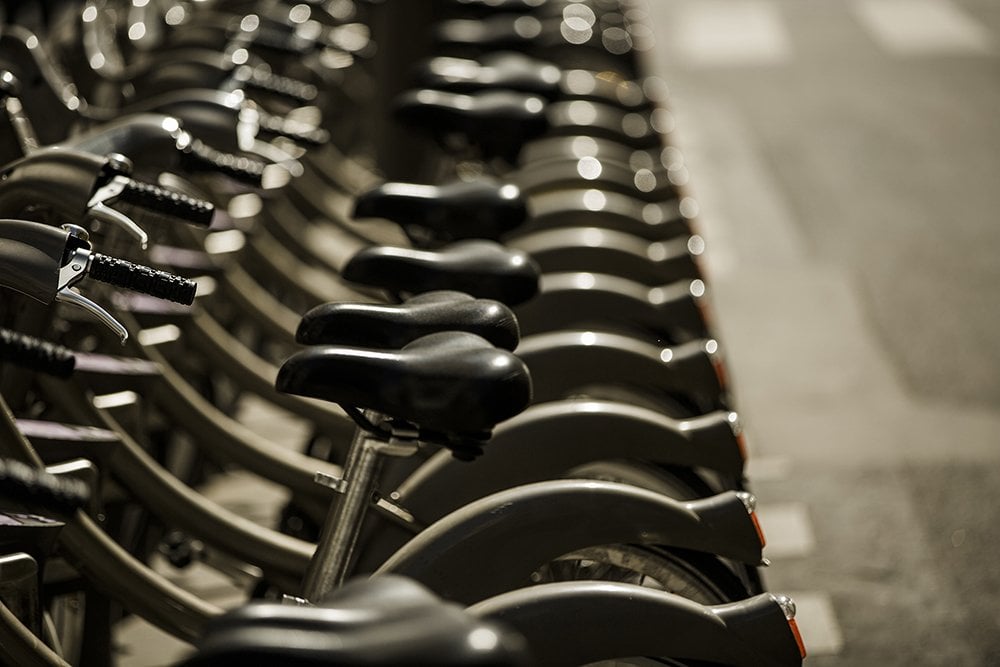 Option 1: Online
For short visits to the city, you can either purchase a one-day pass for 1.70€, or a seven-day pass for 8€. This is the best option for those without a microchipped credit or debit card. For more information on long-term subscription options, or to purchase a pass, click here.
Option 2: In-Person
Walk up to any Velib' Station and follow the steps on the screen, which are as follows:
Click 1 to buy a ticket.
Create a 4-digit pin.
You will be asked to accept a 150€ deposit in case the bike is not returned.
Insert your credit/debit card. Your card must have a chip and pin in order to work.
Collect printed receipt.
Step 2: Choose your Velib'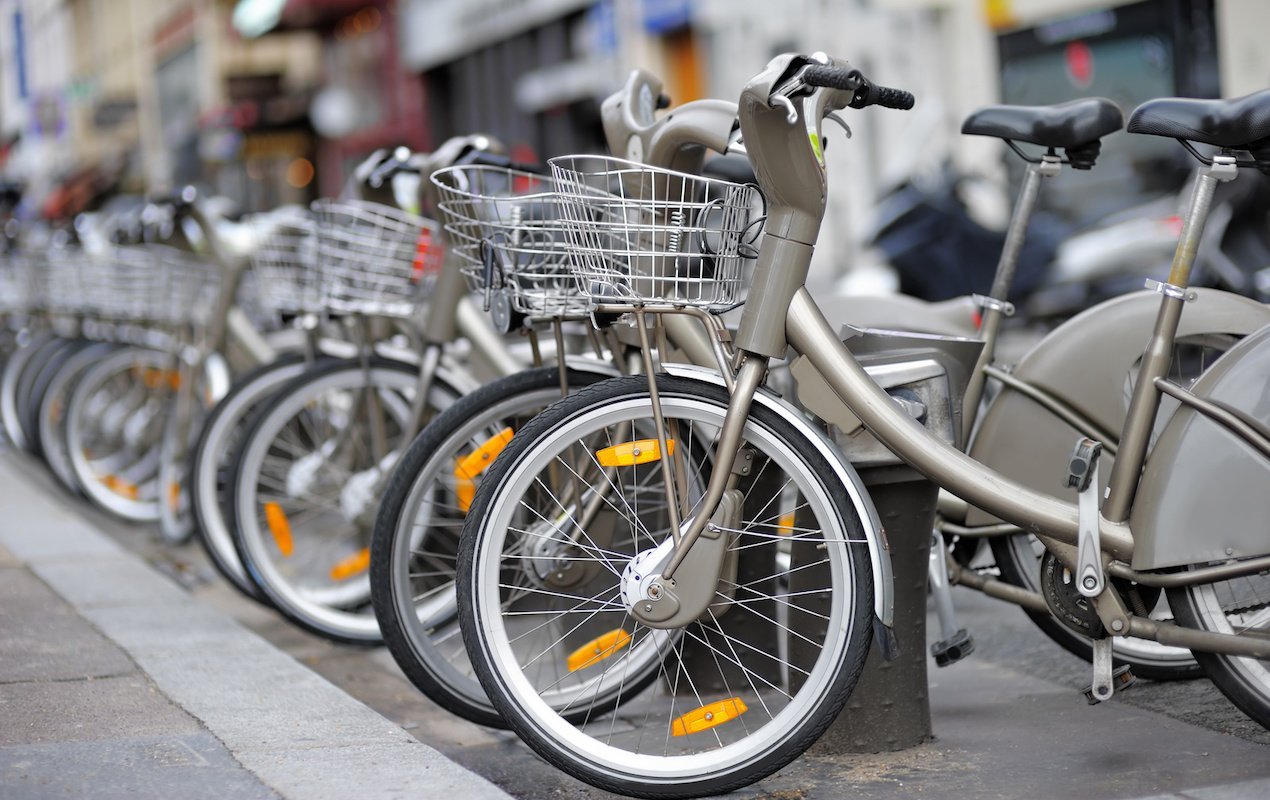 Once you have the receipt with your subscription number, head on over to the racks and choose your ride. Look for green lights on the docks and avoid any backwards seats — it has become common courtesy to turn the seats around if there is anything wrong with a bike. Be sure to check for filled tires, responsive brakes and adjustable saddle height.
Make a note of the number on the bike stand.
Step 3: Borrow the Velib'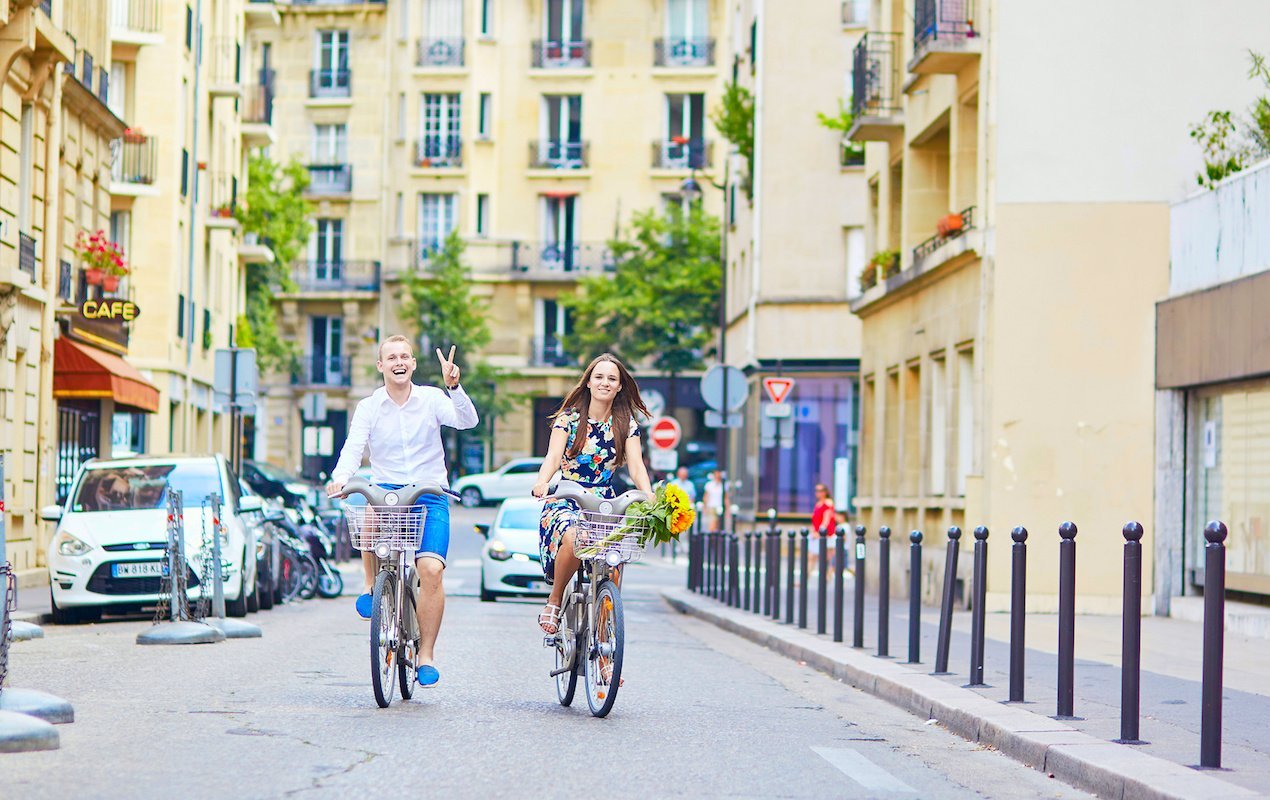 Return to the screen and now click number 2. You will be prompted to enter the subscription number on your receipt along with the pin number you created. Input the number of the bicycle you wish to borrow. Now go back, click the unlock button on the stand and the bike is yours!
After your initial subscription cost, you also pay an incremental amount based on how long the bicycle is out. The first 30 minutes are always free! After that, the second half hour costs 1€; the third half hour costs 2€; from the fourth half hour on, each half hour costs 4€. So if you rent a bike for two hours, you will pay a total of 7€ in addition to your subscription fee.
Here's a little trick many Parisians use: plan your day around the ubiquitous Velib' stations so that you can get from place to place within that first half hour, returning your bike to a new station before 30 minutes elapses. Once you're ready to get on the road again, check out a brand new bike! This way, you'll have a virtually free ride all day long, and you won't have to worry about finding another place to store it in-between rides.
Step 4: Return your Velib'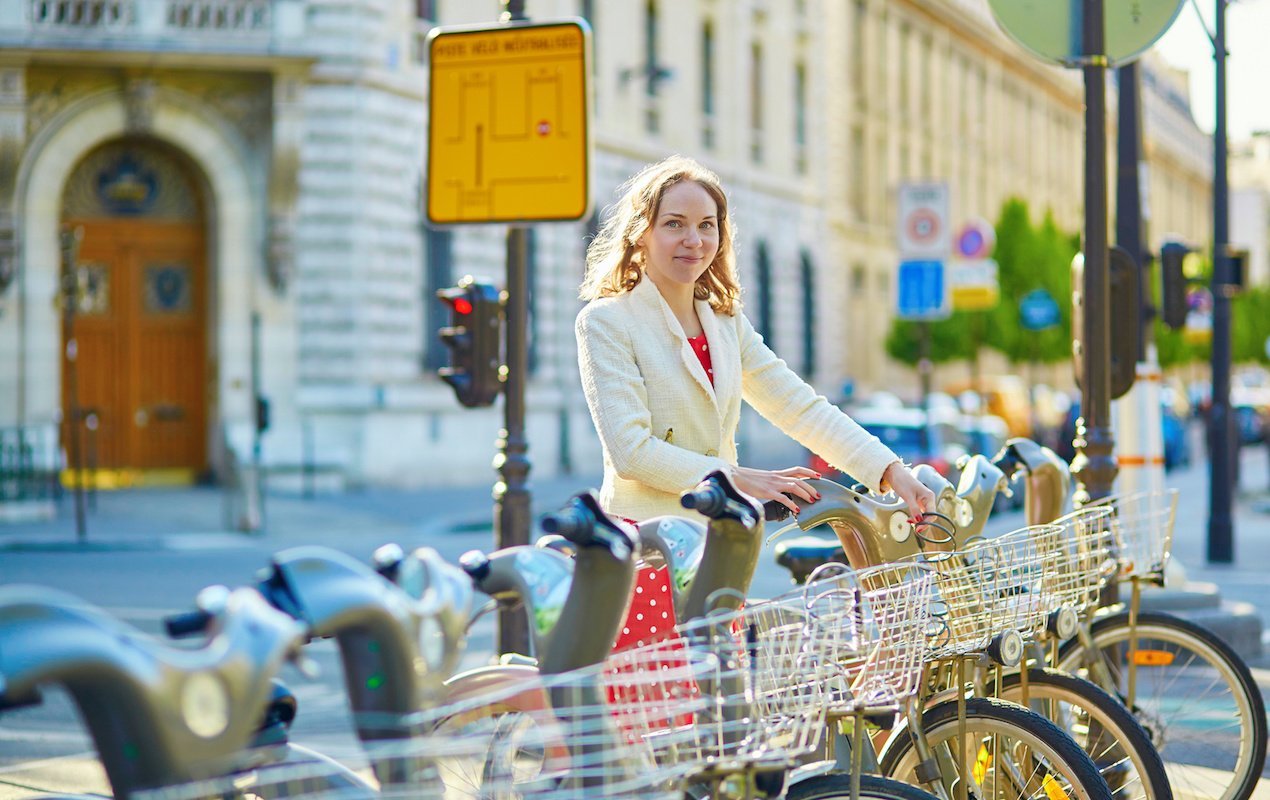 Once you are done with the bicycle, find any Velib' station with an open spot (use the app!). Dock the bike into the stand. You should hear a double beep and see a green light to make sure the bike has been locked in. You can print out a receipt verifying the return. Et voilà! Now you can see the sights while enjoying fresh air and commuting like a true Parisian!
(Image Credits: Paris Perfect and Martin Morrell.)