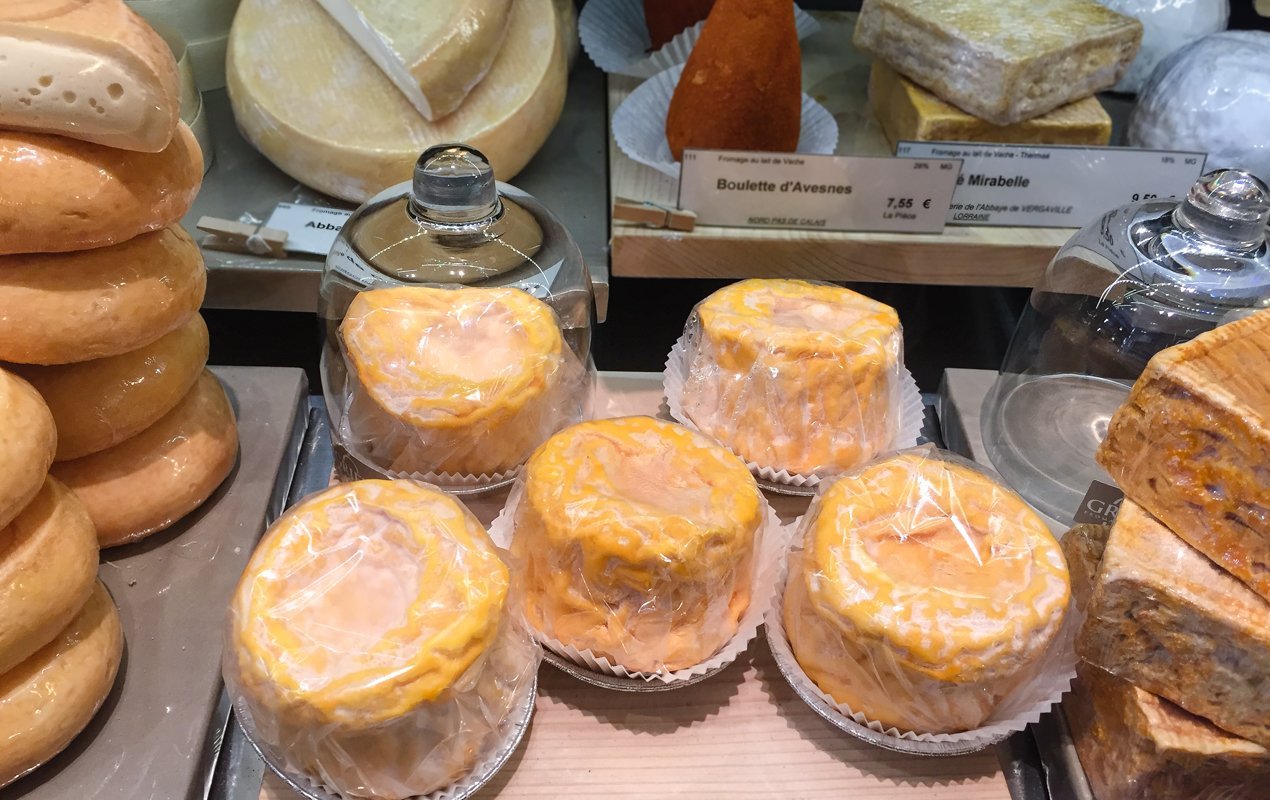 Despite how long I've been visiting and living in Paris, I just recently discovered a fabulous cheese store that will be heaven on earth to every cheese-lover! It's called Fromagerie Griffon, located at 23bis Avenue de la Motte Piquet. If you want to dive into the world of delectable French cheese, this is the place to do it!
How did I hear about Fromagerie Griffon? As often happens, someone mentioned it during a get-together with several of our apartment owners. Whenever we gather around for a delicious, fun lunch, good ideas always emerge! One owner, a successful ophthalmologist on the West coast, is fortunate enough to spend at least one month of every year in Paris, and he is a major foodie. We always end up talking about new shops in the neighborhood, recent meals we've had or new ingredients we've used. During one particular conversation, a friend chimed in saying that while they love Marie Anne Cantin's cheese store, renowned throughout Paris (learn more about her shop in this video), we wondered out loud if there was a reasonably priced alternative that was just as high-quality.
My ophthalmologist friend announced: "I've found it! It's Fromagerie Griffon!"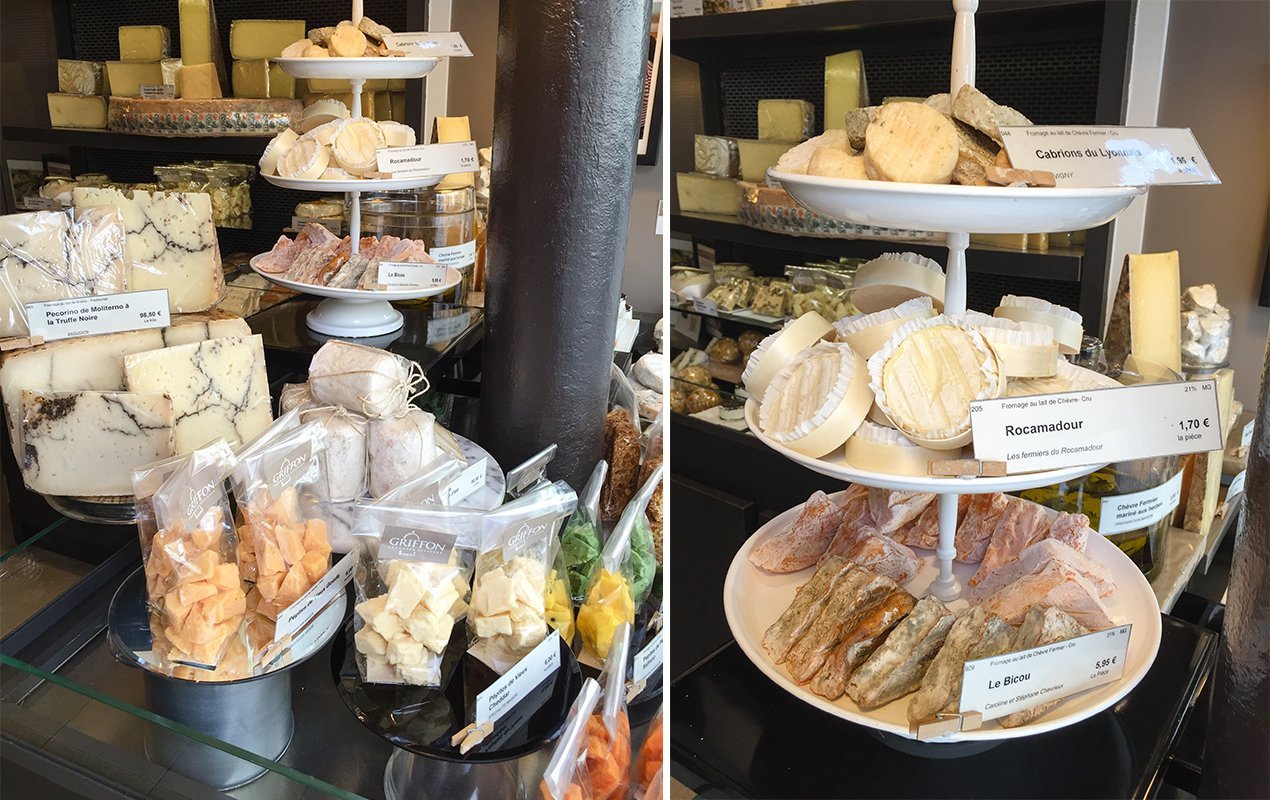 After this bold claim, I couldn't resist heading there the next day. I was completely astonished by their excellent cheeses and their fabulous displays. Visualize a cheese store as beautiful and tempting as a patisserie, and you've got the picture! The small hors d'oeuvre cheese selections were stunning and delicious, they'd be a perfect hostess gift for any dinner invitation. There's nothing quite as wonderful as layering an excellent cheese with complimentary flavors, such as a mature brie with figs and almonds.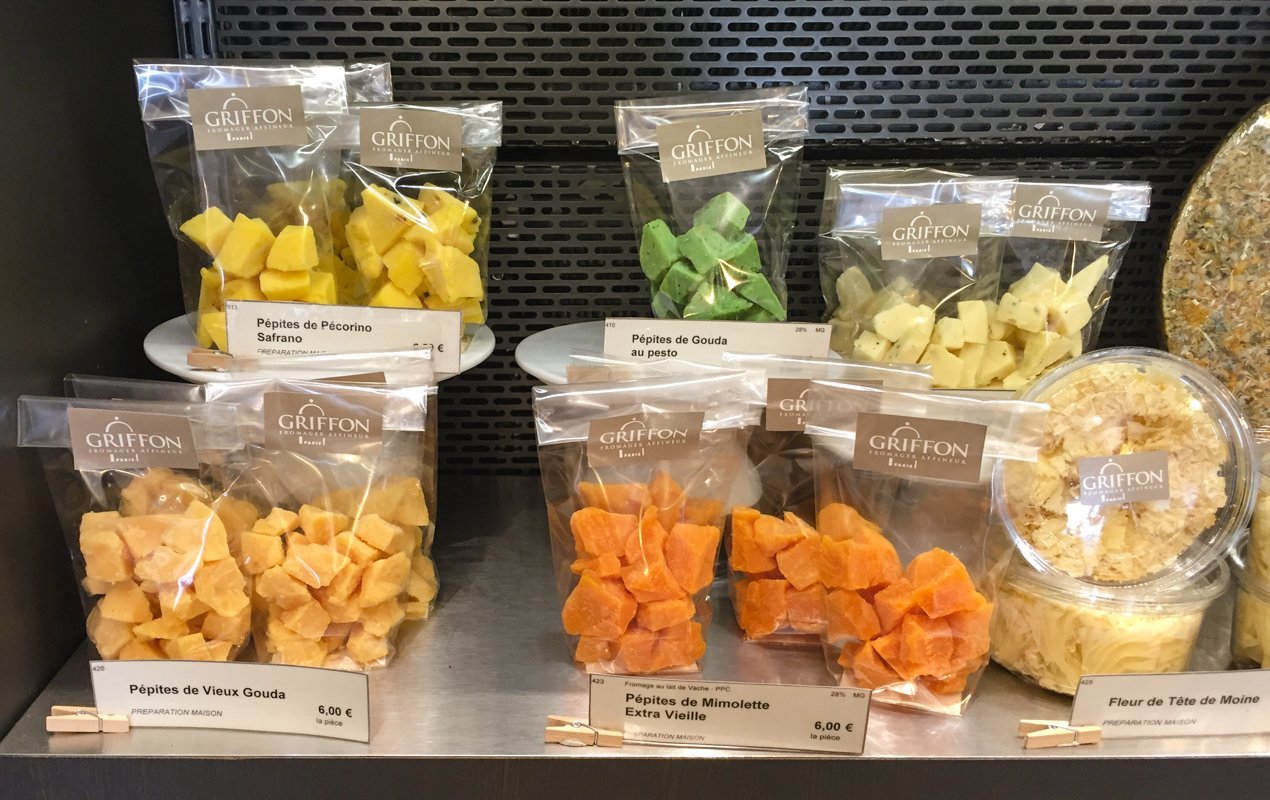 Here are just a few of the cheeses that stood out to me as being particularly special!
Below we have a chèvre (goat's cheese) mixed with gingerbread spices. Next to that is a ripe Camembert from Normandy layered with Calvados-soaked apples, another specialty of the region.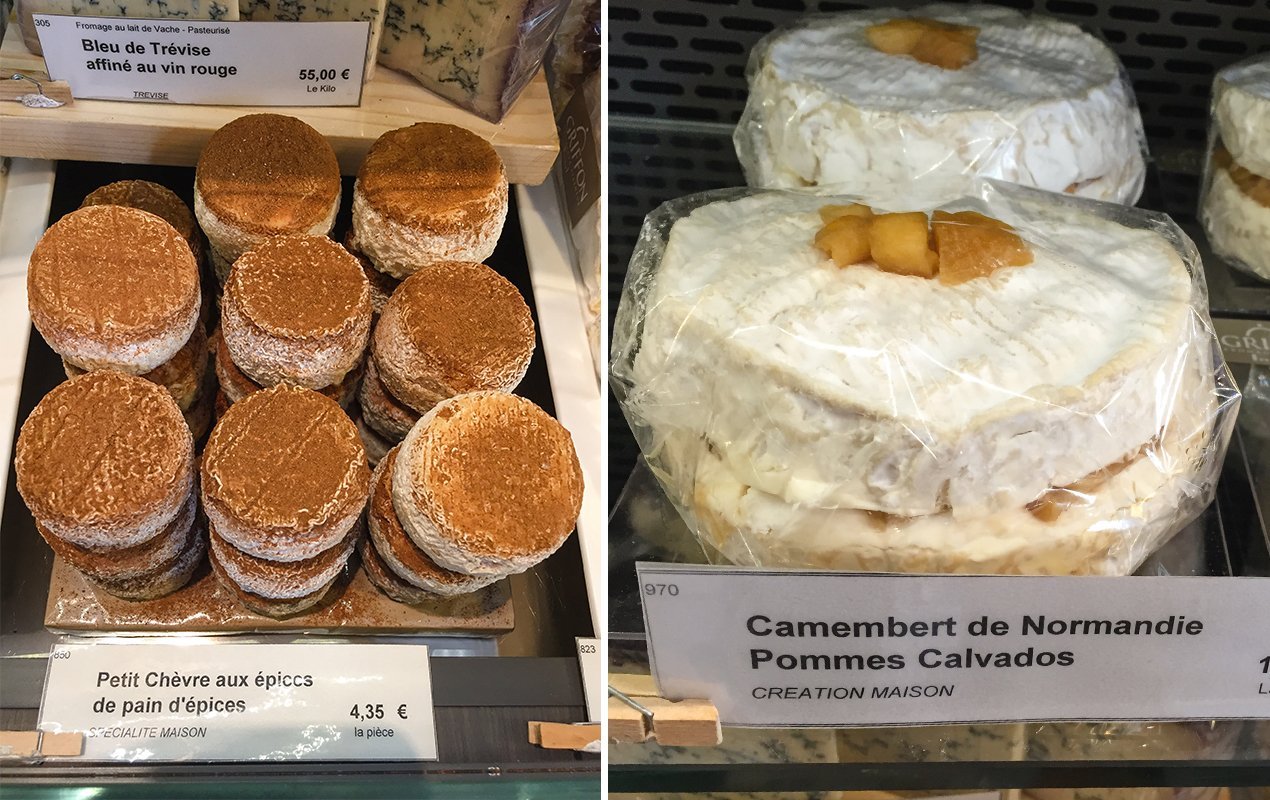 Next up, aged gouda that has been transformed into a block of nougat, stuffed with nuts to highlight the flavors. Below that is the cutest of all, a little pain surprise – the crust of a cheese becomes a box filled with aged Brebis (baby goat's cheese) inside, all wrapped in a silky ribbon!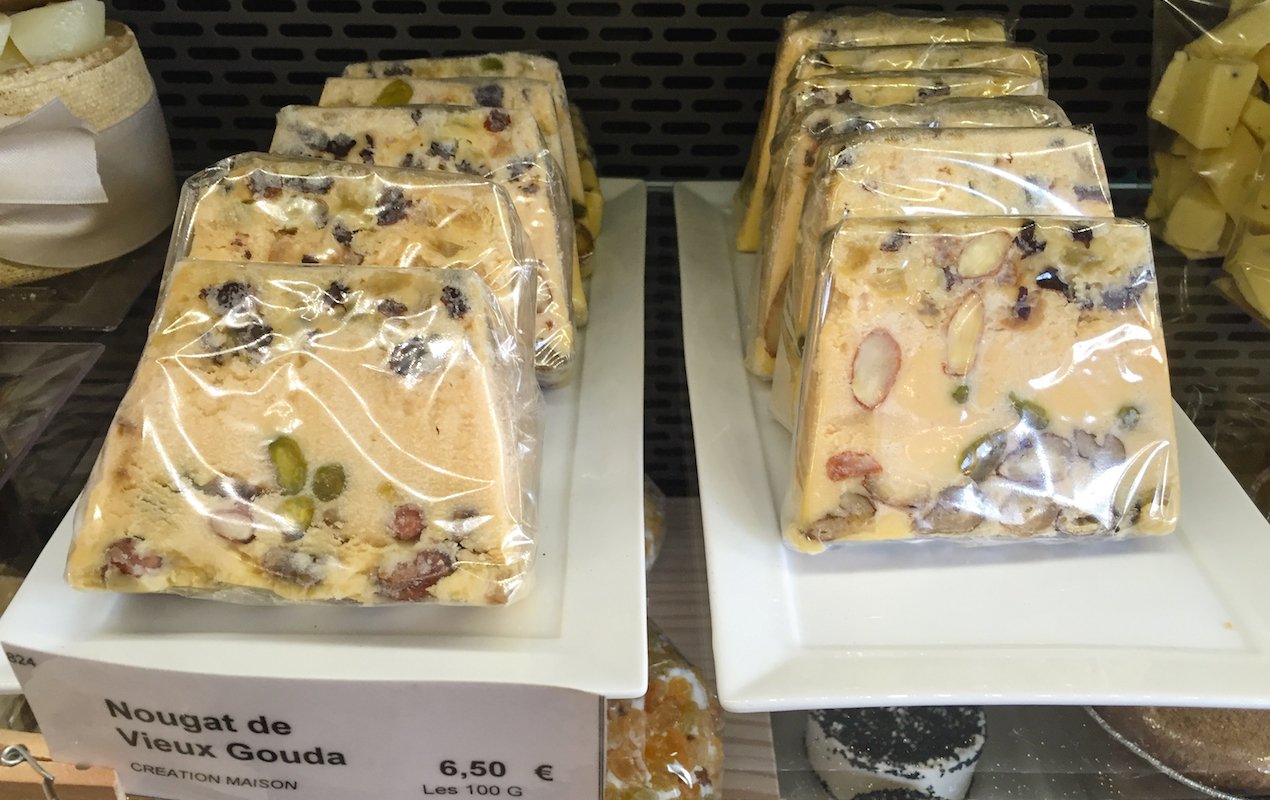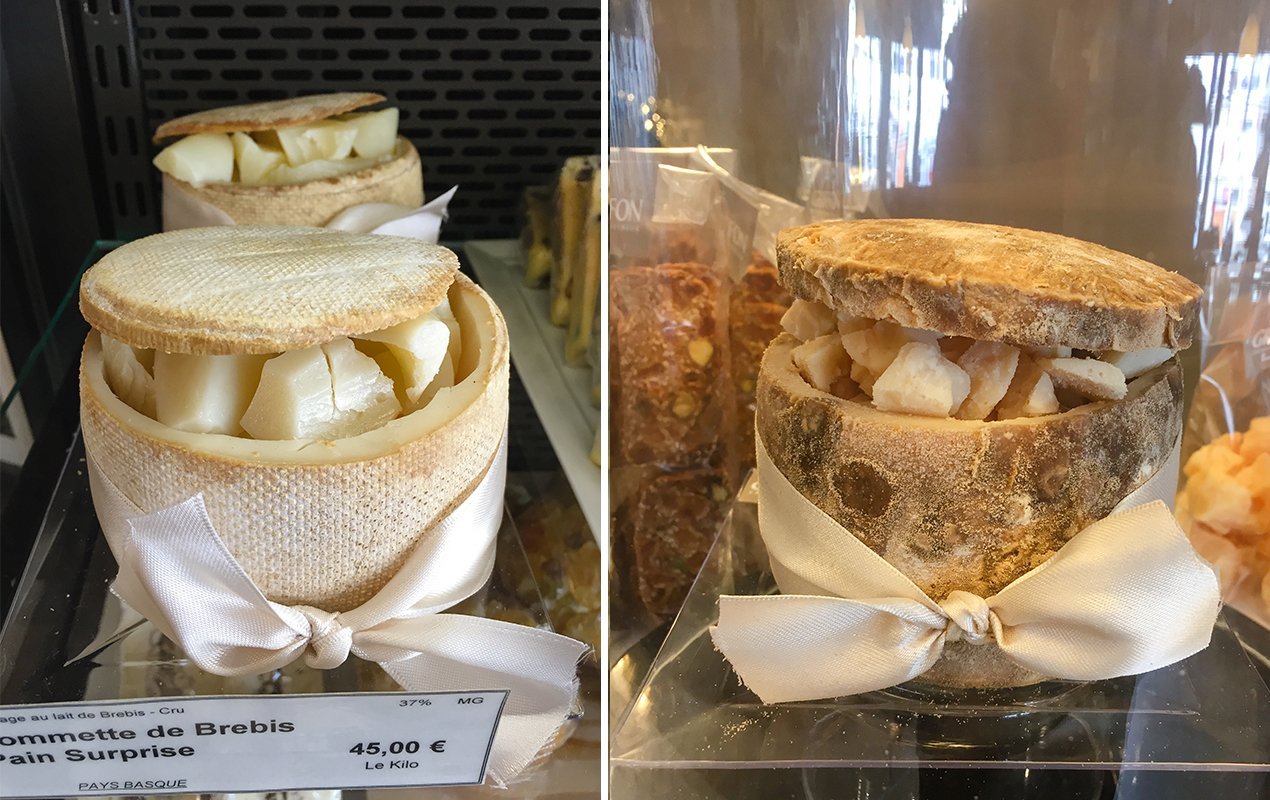 I also noticed a play on the popular mille-feuille pastry. The classic pastry normally consists of layers of cake and custard, but this imaginative cheese mille-feuille is made of Gorgonzola and Mascarpone, which tones down the strong flavor of the blue cheese very nicely.
After marveling at all these creative cheeses, I moved on to my favorite cheese of all time: aged Comté. Madame Griffon has taken her Comté selections to the next level, selecting them just like Philippe chooses a good wine.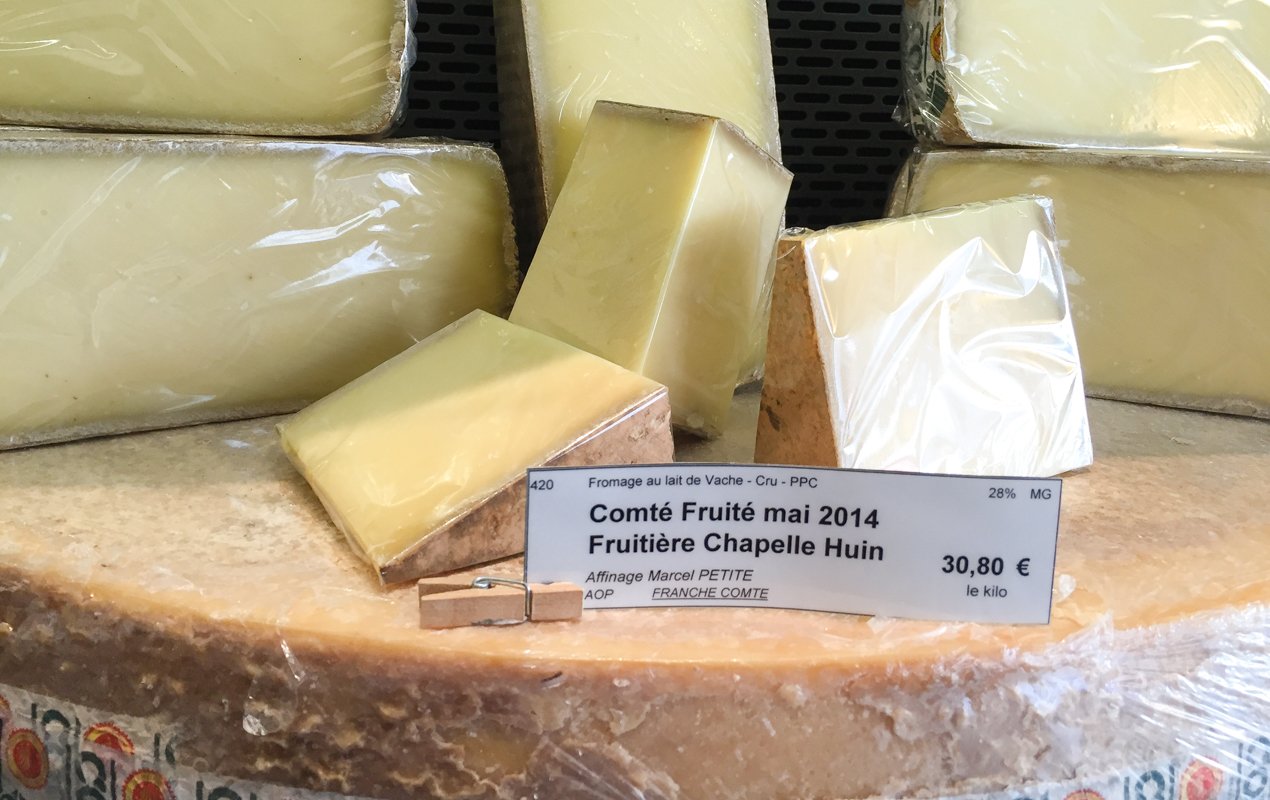 The Comté selection here includes aged cheeses from different farms, and by far the best are made from summer's milk, when the cows are able to eat the fresh grass straight from the ground. I loved one that had a fruity flavor as much as the one that had been aged for exaclty 32 months! The helpful assistant saw what I had picked out and encouraged me to try the aged Tommette covered with dried wildflowers, as well as an aged Mimolette, which I ended up liking just as much as my favorite Comté. I also had to try the Tête de Moin, or monk's head cheese.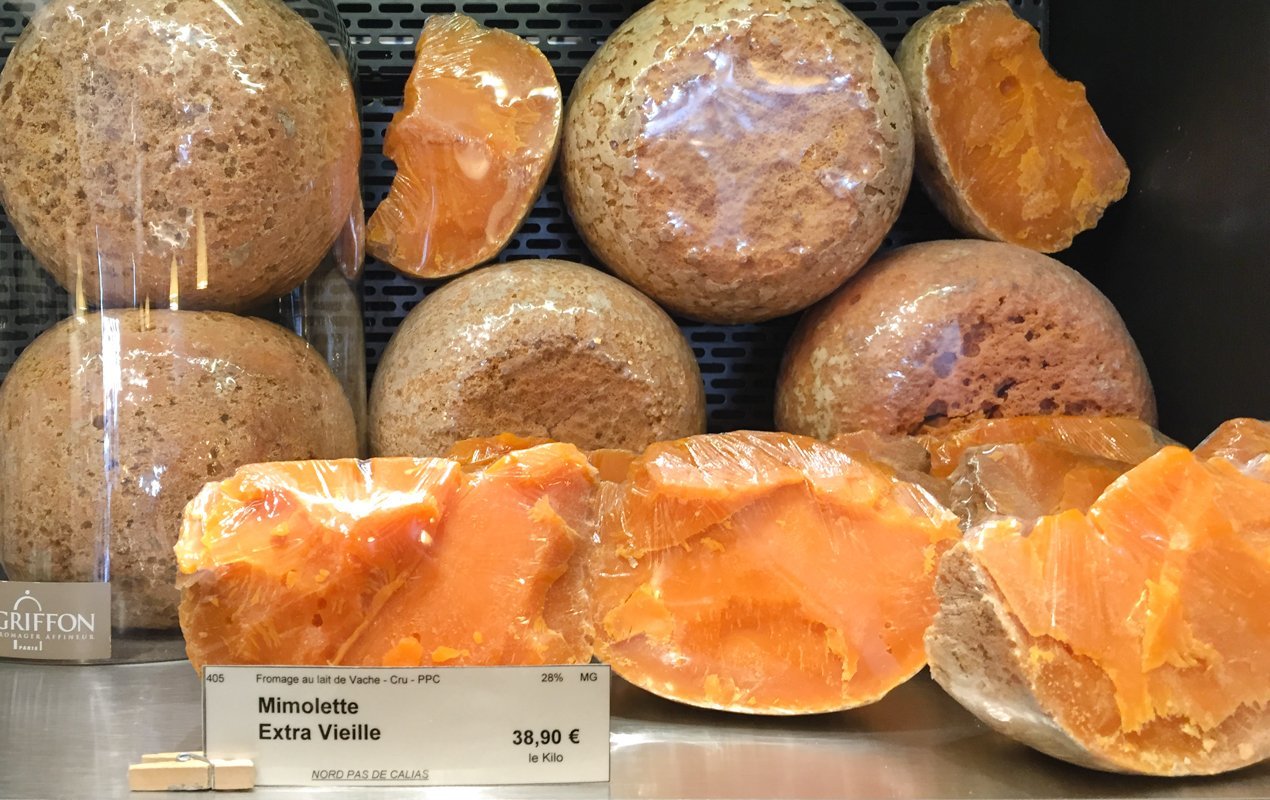 I came out of the shop with small pieces of all the cheeses I tasted; Philippe and I feasted on them for an entire week!
Also not to be missed are their delicious cheese biscuits, perfectly crunchy with dried apricots and pistachios.
You can find Fromagerie Griffon just a few steps from Rue Cler and the École Militaire metro station, an amazingly convenient location for all our guests staying in the 7th Arrondissement. It's open from Tuesday – Saturday from 9:30am – 7:30pm, closed every Sunday and Monday.
Fromagerie Griffon
23 bis Avenue de la Motte-Picquet
75007 Paris
Metro École Militaire
(Image Credits: All images by the Author.)