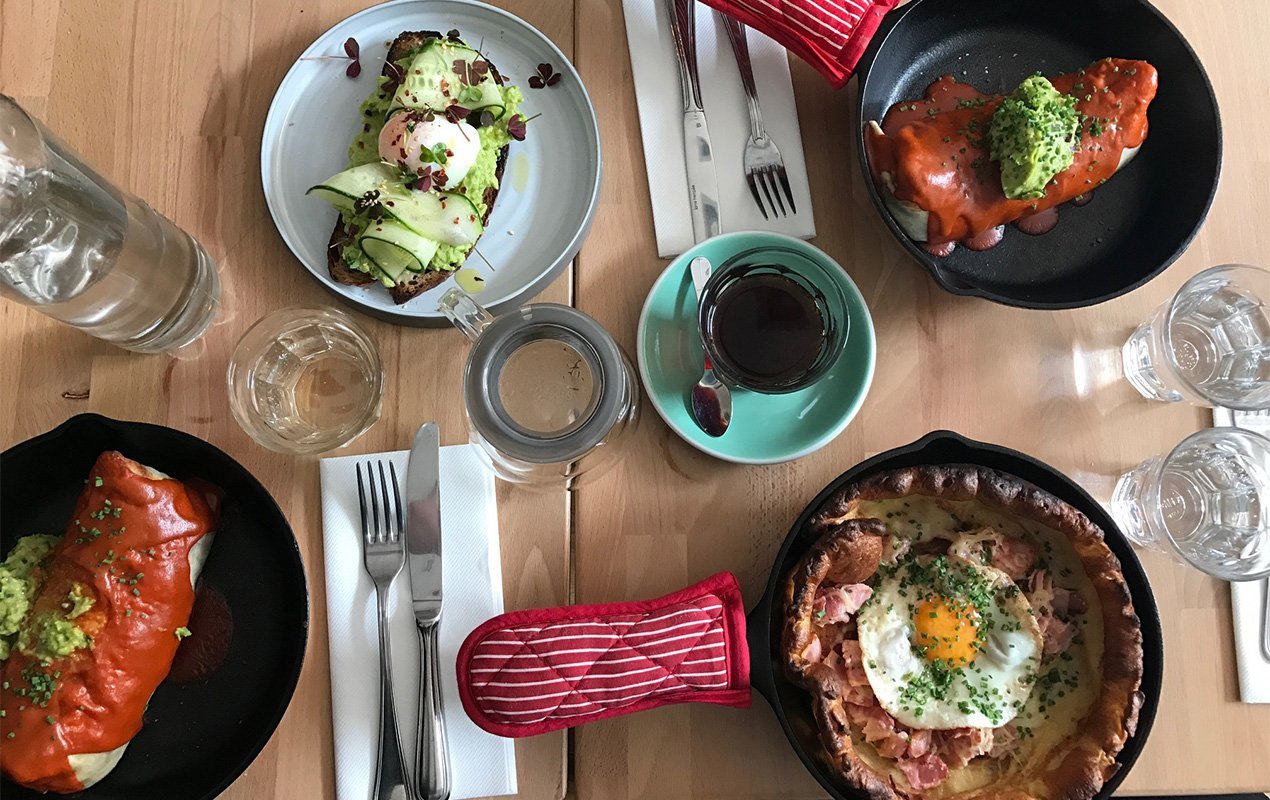 A fresh and exciting restaurant has opened up just around the corner from the Eiffel Tower and the Champs de Mars, offering delicious breakfasts, lunches, brunches and small plate dinners paired with gourmet coffees and natural wines. Chef Justin Kent, a New Mexico native and French-trained chef, opened his bright and airy coffee shop and eatery Zia in January 2017.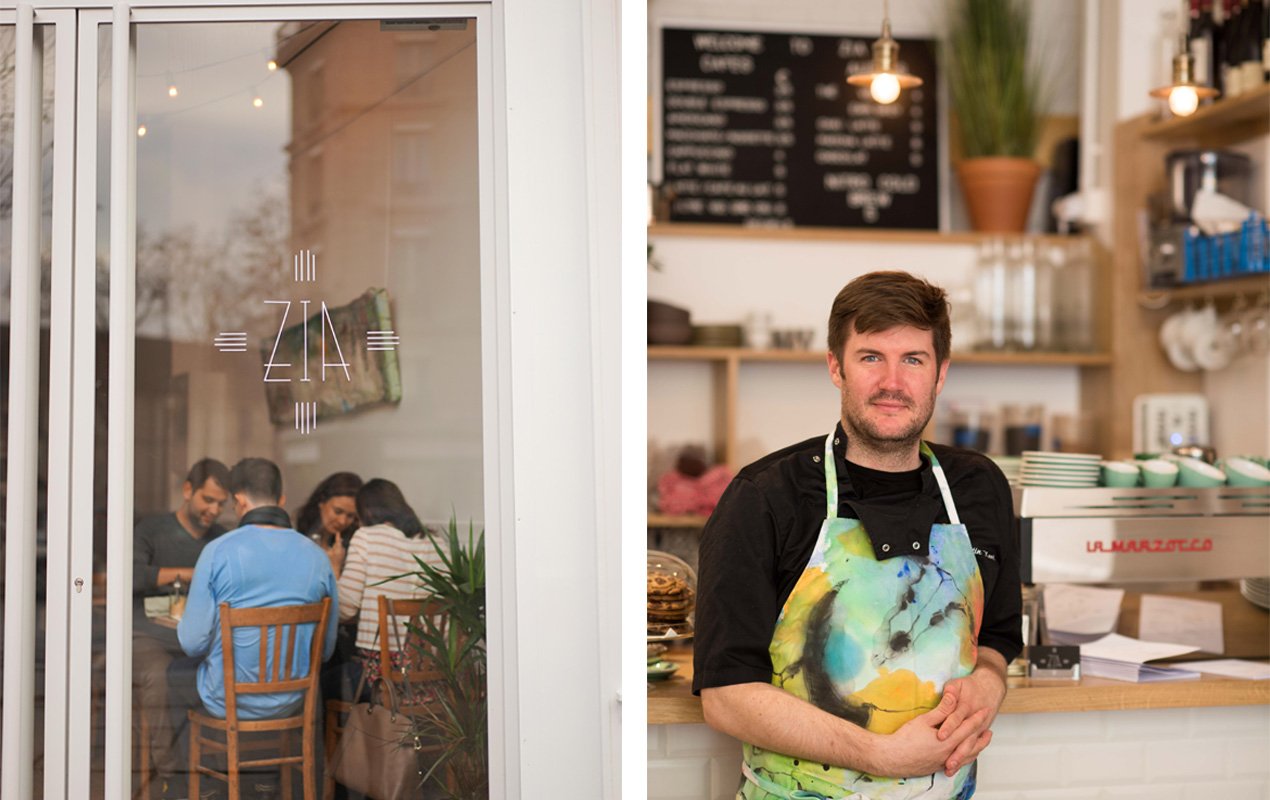 His American and French background is ever present in the market fresh, healthy and delicious menu. Specializing in breakfast, brunch and lunch, the menu shifts with the seasons to use the best ingredients available at the local markets. Brand new small plate dinner menus have been added too with perfect natural wine pairings suggested by the chef.
A Menu to Love
The menu focuses on fresh salads, sandwiches and delicious warm dishes, including their amazing brunch specials available only on weekends. Brunch favorites are the breakfast burrito with hatch red chili sauce and sweet or savory Dutch baby pancakes served in a cast iron skillet.
Specialty Coffees
Zia also serves specialty gourmet coffees, including gourmet espressos, lattes and filtered coffee. They are also one of the only places in Paris to serve nitro cold brew coffee, the perfect refreshing pick me up for warm summer days.
If you don't have time for a leisurely breakfast or lunch in the cafe then pick up a coffee and a breakfast burrito to go. Or request a gourmet picnic to go and enjoy your meal al fresco at the foot of the Eiffel Tower!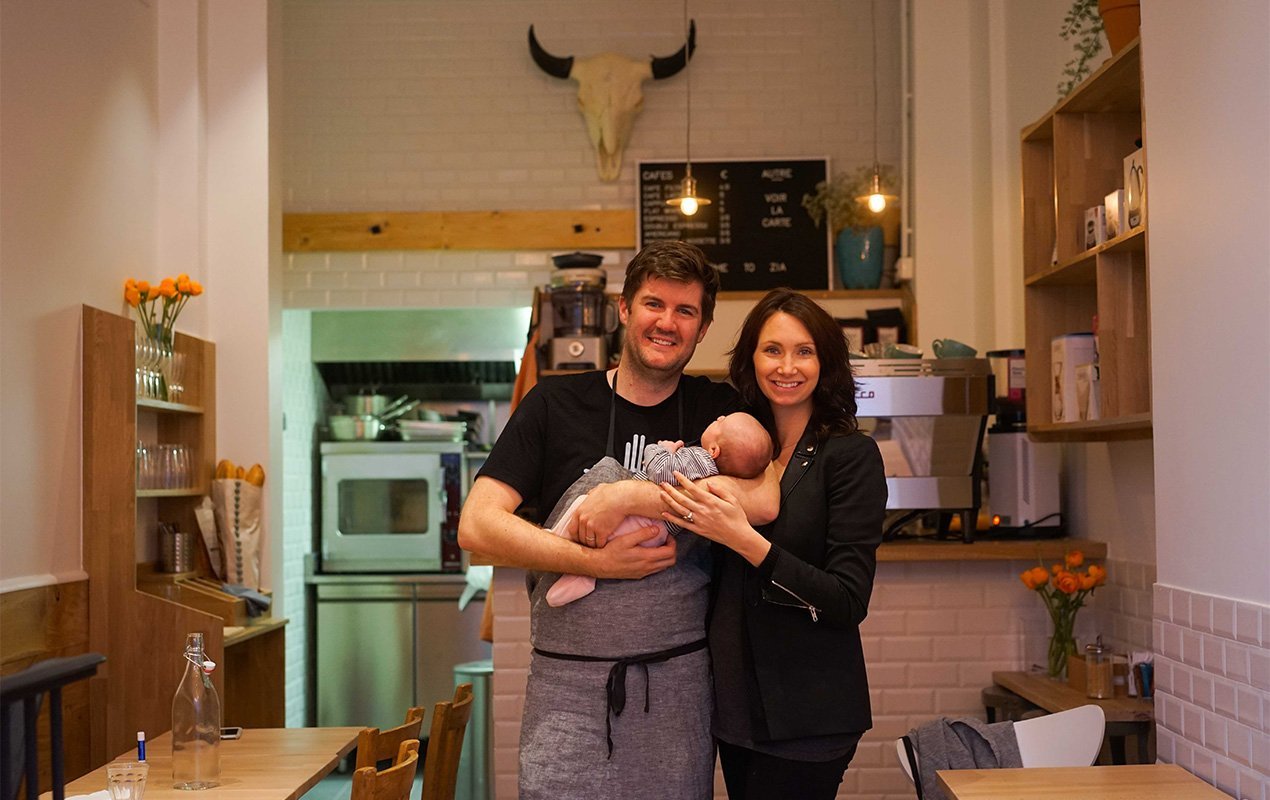 Zia is truly a family effort, with Chef Justin Kent manning the stoves and his talented photographer wife Lindsey Kent, of Pictours Paris, snapping their Instagram-worthy photos. Even their newest addition little Elodie welcomes customers with her adorable baby smiles!
Zia is open from 8:30am to 10pm Wednesdays through Fridays and from 10am to 7pm on the weekends.
22 Avenue de Tourville, 75007 Paris.
Metro: École Militaire.
(Image Credit: Lindsey Kent)