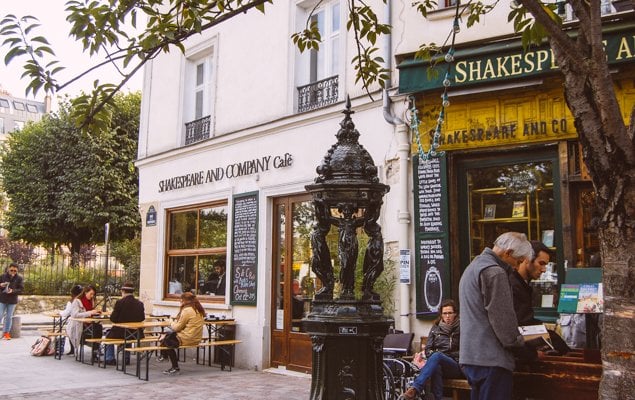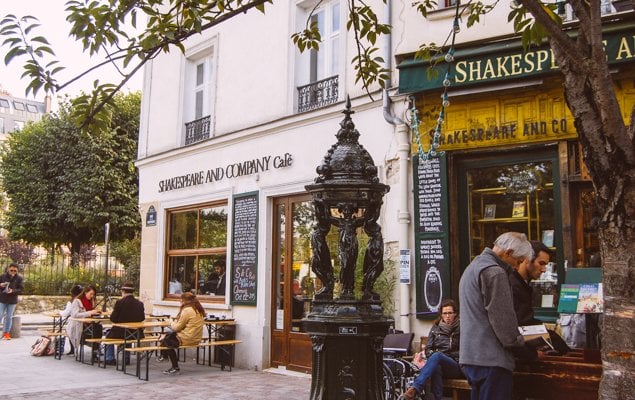 Shakespeare & Company has been a literary institution in Paris since 1951, although its roots lie with bookseller Sylvia Beach in 1919. You might recognize her name; she was close friends with Ernest Hemingway, F. Scott Fitzgerald and Gertrude Stein during the riotously fun "Roaring Twenties," or as the French put it, Les Années Folles. If you've seen Midnight in Paris, you know exactly what I'm talking about!
When founder George Whitman established the current shop on the edge of the left bank, opposite Notre Dame Cathedral, he had a special vision in mind. He wanted a creative, open space where lovers of the written word – particularly Anglophones – could come together to share ideas. He took that idea one step further, however, and opened his new bookshop to traveling writers and poets, allowing them to sleep amongst the bookshelves at night. He lovingly dubbed these intrepid writers "tumbleweeds." To this day, the tumbleweed program continues, but the sleeping quarters have thankfully moved to an upstairs apartment in the same building.
Knowing this incredible past, it only seems fitting that Shakespeare & Company would expand to include a cafe, which they opened right next door in late 2015.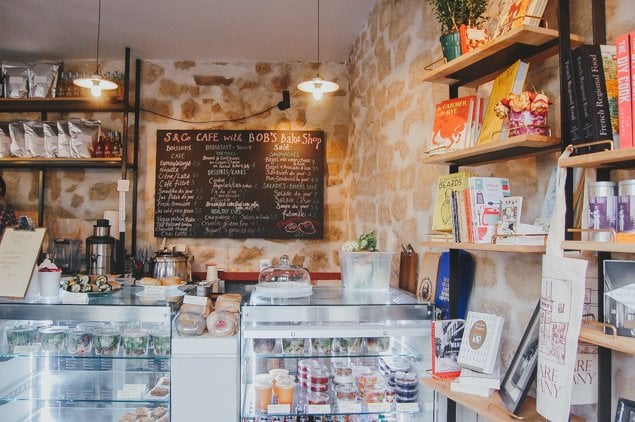 As you walk in, you'll noticed shelves full of books, of course! Their menu is hand-written and changes pretty often. You'll see things like blueberry cakes and shortbread cookies, or bagels filled with pesto and cheese. Some of their items are named with famous writers and books in mind, such as The Bun Also Rises, or the Flapjack Kerouac. They're even working on something called A Moveable Feast, which is a complete picnic in a basket, named after one of their best-selling books by Hemingway. To drink, they have smoothies, fresh pressed juice, tea and of course, coffee! How could I forget the coffee?
The food is made in partnership with Bob's Bake Shop, which was founded in 2006 by a native New Yorker. The coffee beans are provided by Parisian craft roasters Café Lomi. Just like the principles the bookstore was founded upon, the cafe is a collaborative effort among Parisian creatives who are full of new ideas. You won't find any classic Parisian snacks, like charcuterie, or typical ham and cheese baguette sandwiches here. In fact, most of their offerings are vegetarian.
If you order something that comes on a tray, make sure to take a look at their placemats. On recycled brown paper, they've printed about 30 different questions to encourage conversation, questions such as "Do you have a recurring dream?" or "What to you is the most beautiful word in the English language?" You won't have to worry about awkward silences here, there's plenty to talk about!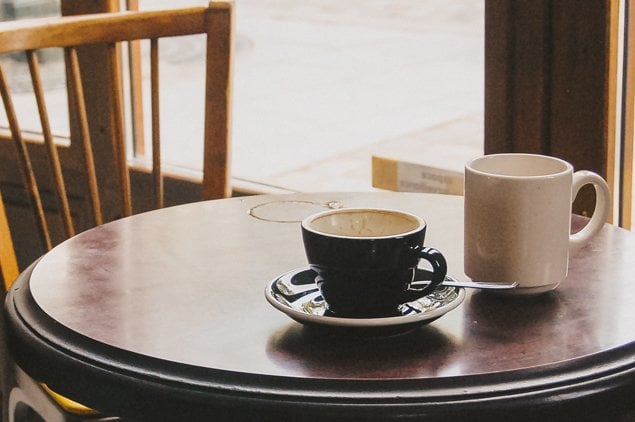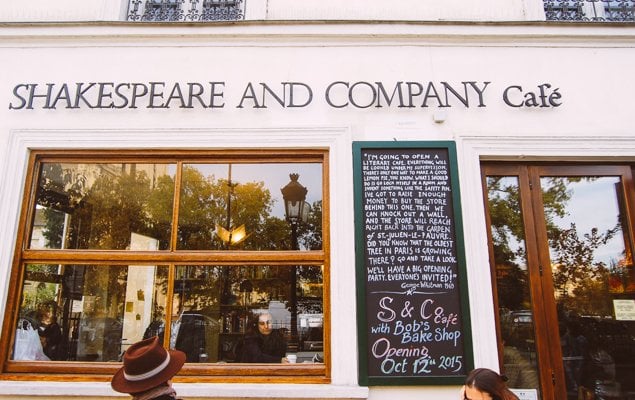 This is a wonderful spot for a light lunch, snack or caffeine boost, and literally steps away from Notre Dame. Combine a visit here with your explorations of the islands or the Latin Quarter!
This cafe is also very close to our brand new flagship location at La Place Dauphine! Take a closer look at the massive, 2-year long restoration project here; we turned an old building that was falling apart into 7 beautiful, brand new apartment rentals!
Shakespeare & Company Café
37 rue de la Bûcherie, 75005 Paris
Metro Saint Michel Notre Dame (line 4, RER C and B)
Bus 24 (Stops Notre Dame or Maubert Mutualité) and 47 (Stops Notre Dame or Petit Pont)
Website
(All Images by the Author)