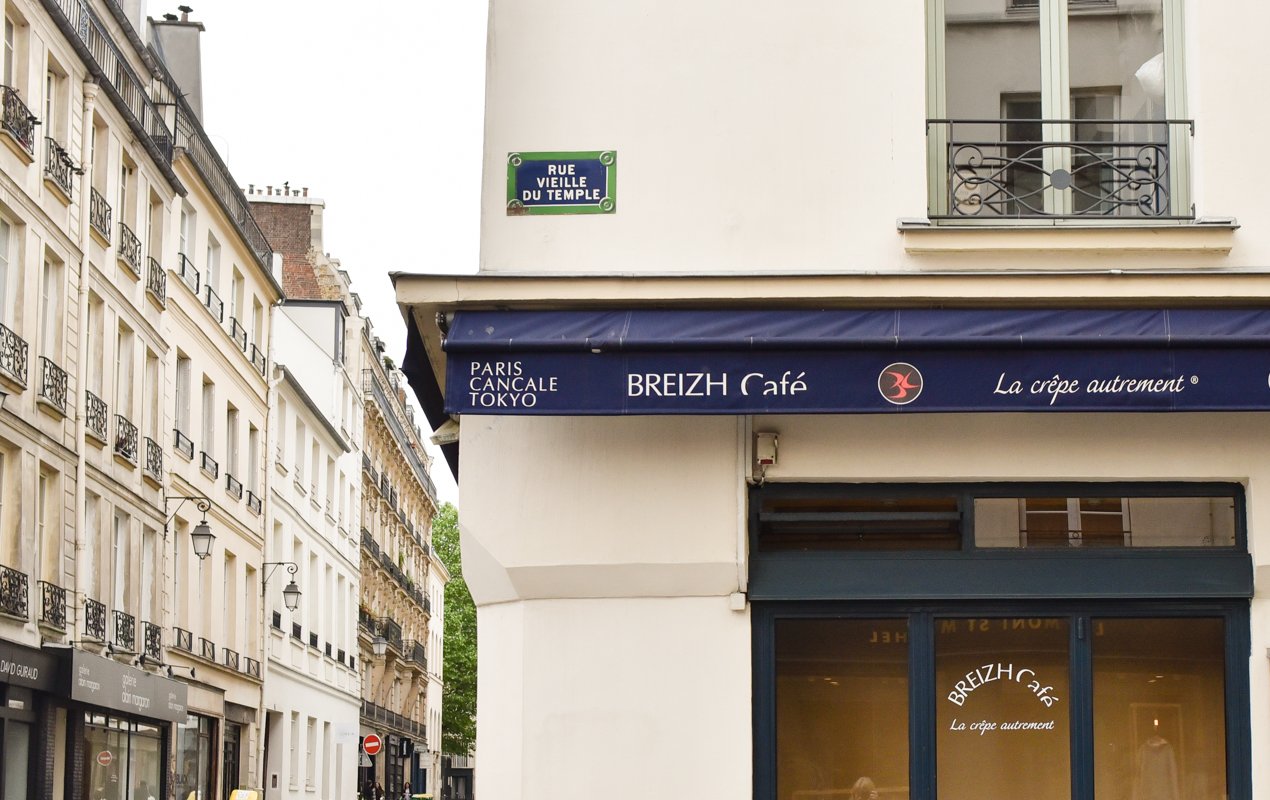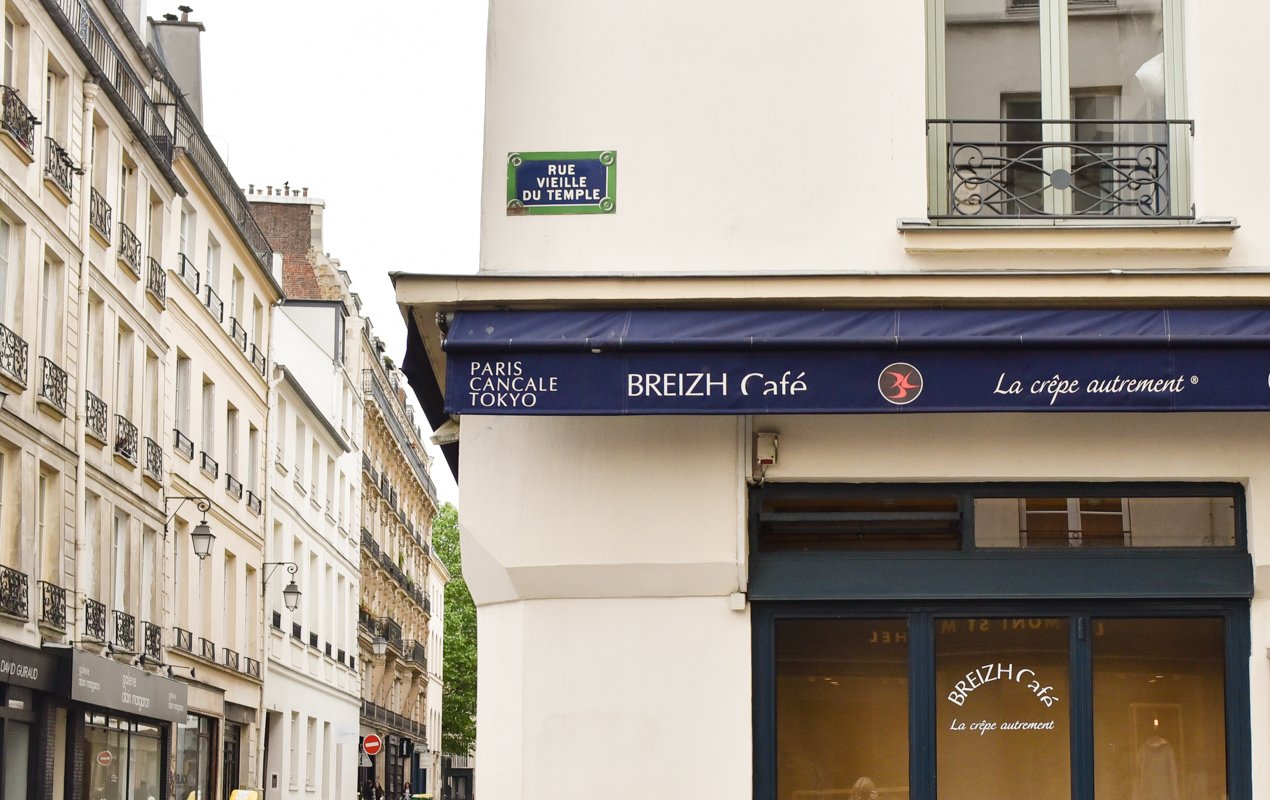 If you are in need of some French comfort food, look no further than Breizh Café in the vibrant Marais neighborhood. Many locals proclaim this to be the best crêperie in all of Paris, and I'm inclined to agree! Breizh boasts not only mouth-watering cider and crêpes, but also a comfortable and charming environment where I love to spend hours eating, drinking and chatting. Standing by the philosophy that food should be simple and made with quality ingredients, Breizh Café lets its delicious crêpes and galettes—a type of savory crêpe made with buckwheat flour—take center stage.
We recommend you start the meal with one (or two) bottles of cider from Bretagne and elsewhere – they have over 60 different types to choose from! The servers have wonderful advice if the long list looks too overwhelming.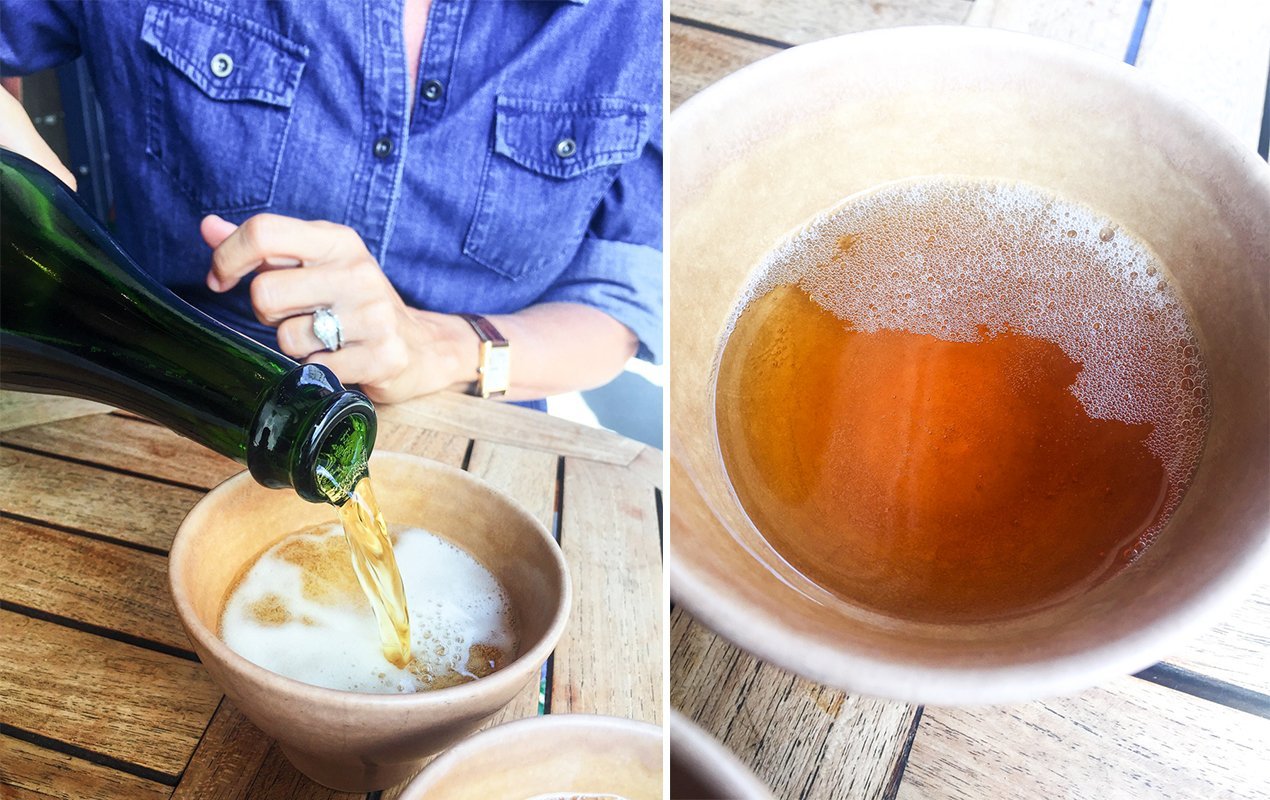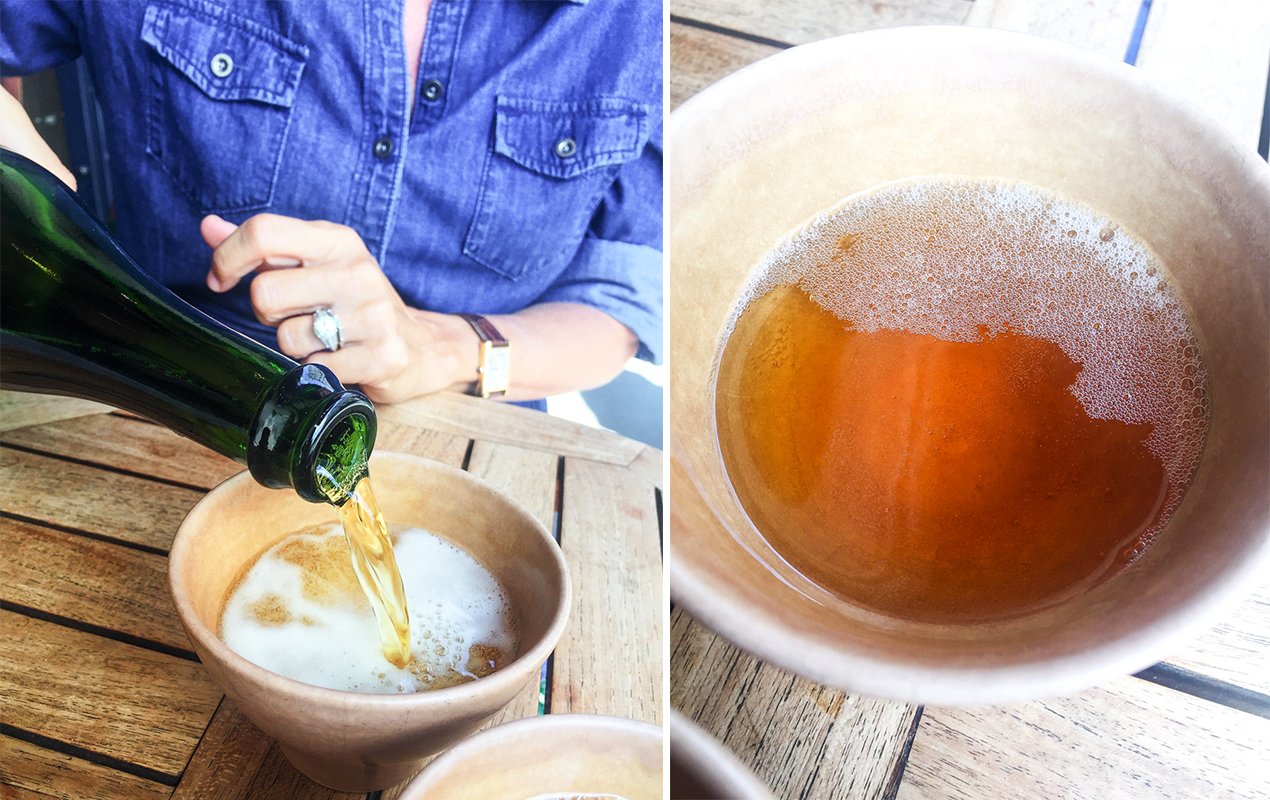 After you've selected the right cider for your tastes, go for an appetizer. Breizh offers many different starters, including crêpes, cheese and charcuterie plates as well as oysters. You certainly cannot go wrong with whatever you choose!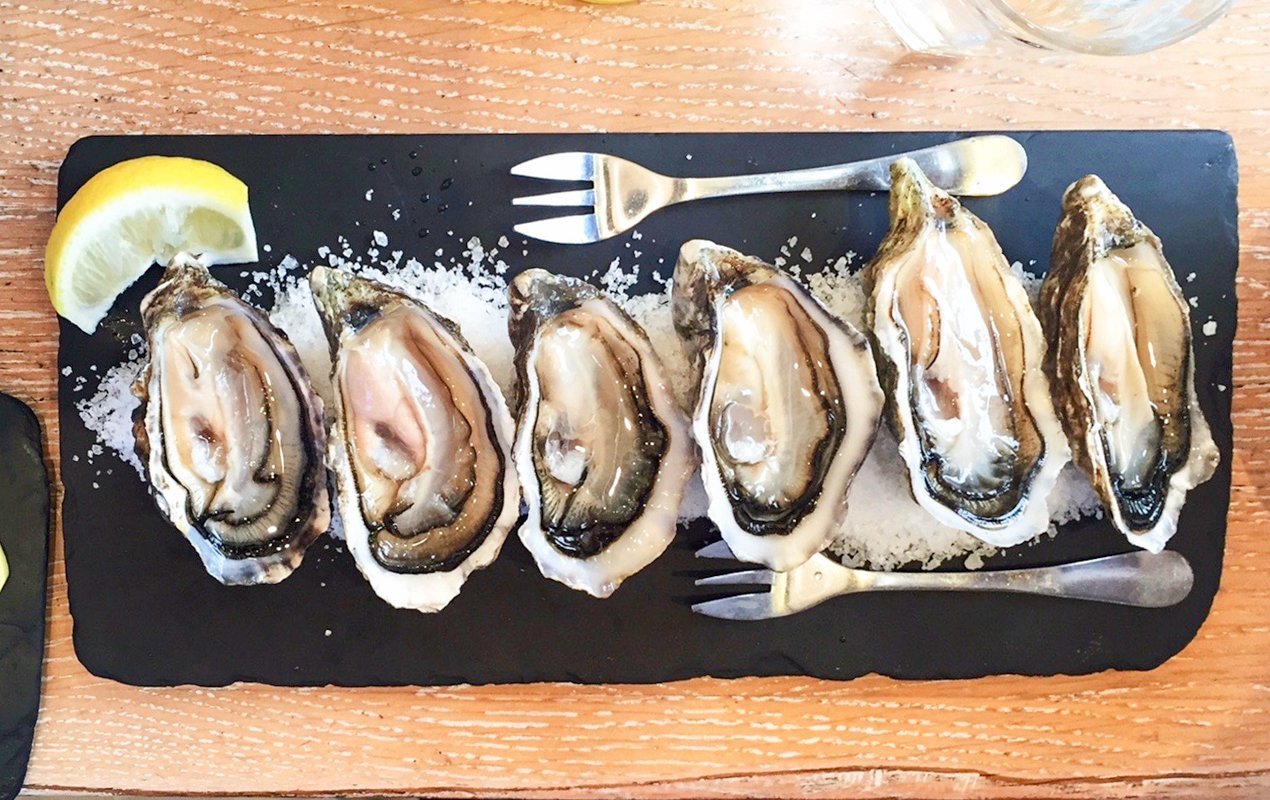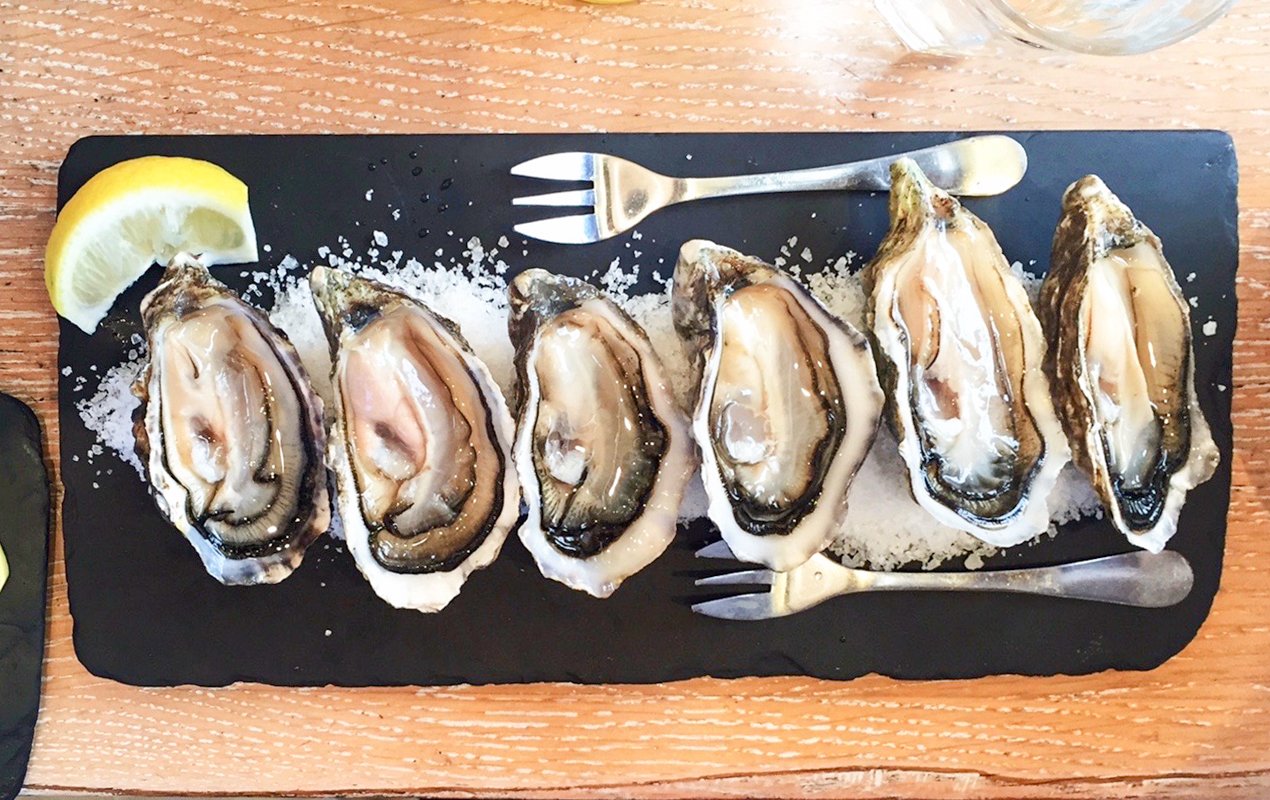 Now for the heavenly galettes. Because Breizh uses organic buckwheat, its galettes are gluten-free, making the café one of our favorite gluten-free restaurants in Paris. If you're in the mood for something traditional, we highly recommend the simple Complète, which is a savory galette with cheese, ham, and a sunny side up egg. Even though I am always tempted by the multitude of creative menu options, such as the Bretonne galette with cheese, grilled chicken, an egg, mushrooms, crème fraîche and peppers, the beautiful and classic Complète always calls my name.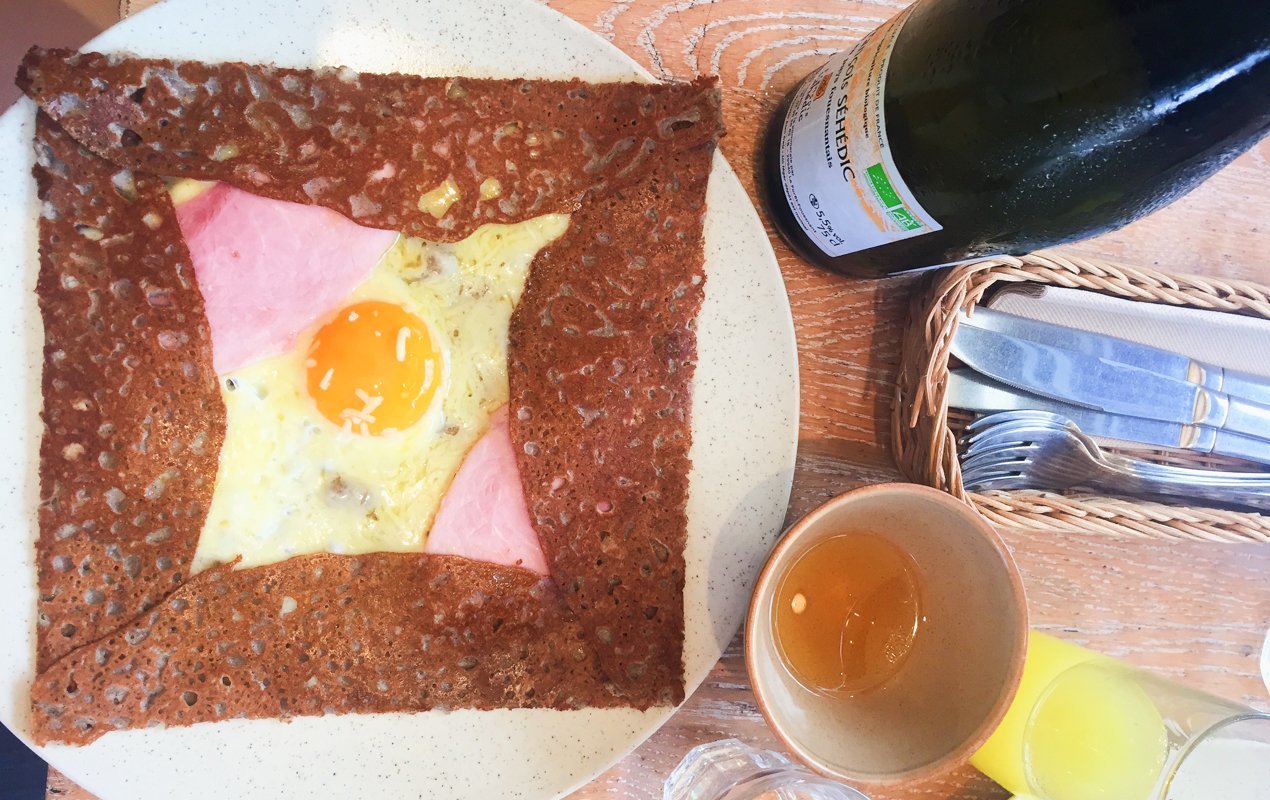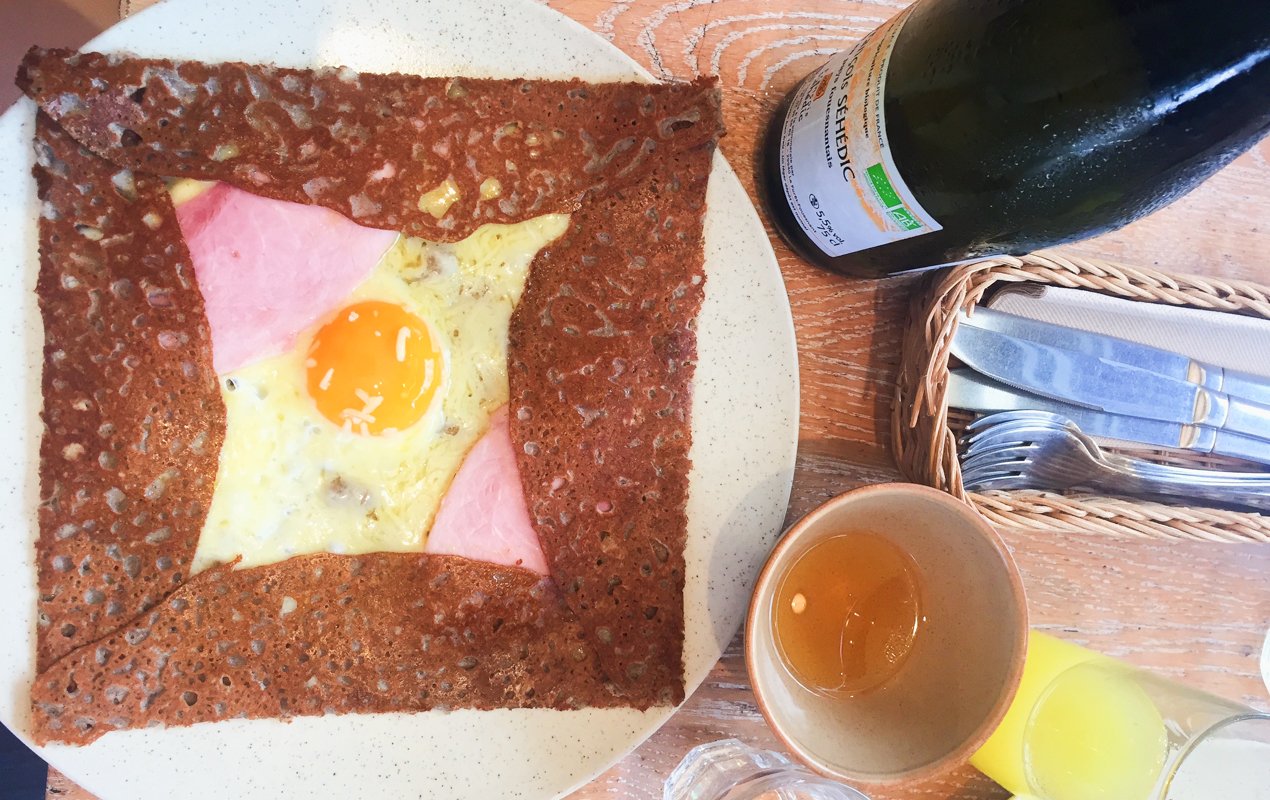 Lastly, you will not want to skip the incredible desserts Breizh has to offer. Little crêpe "rolls" filled with chocolate mousse served with a side of divine salted caramel sauce, known in French as caramel beurre salé. Although it can be difficult for non-francophones to pronounce, the caramel beurre salé crêpe is quite possibly my favorite item Breizh has to offer, so don't miss it!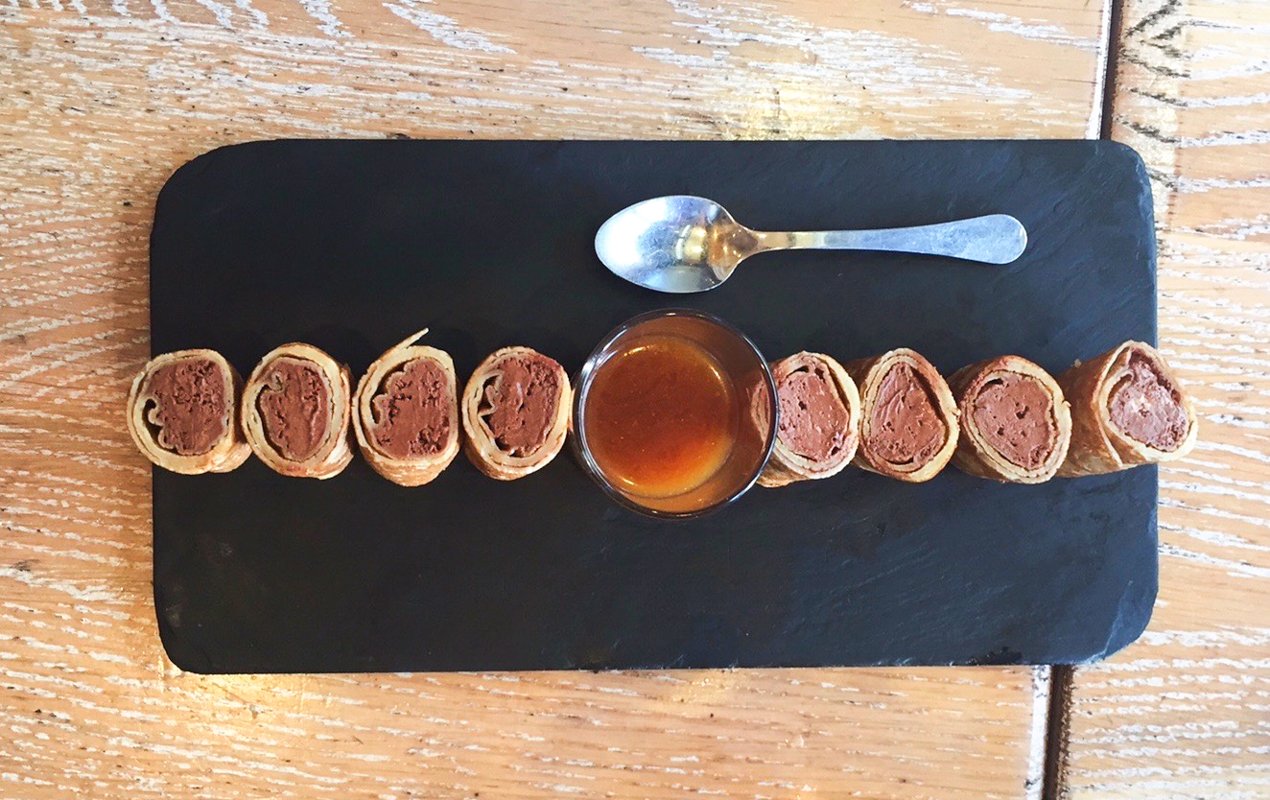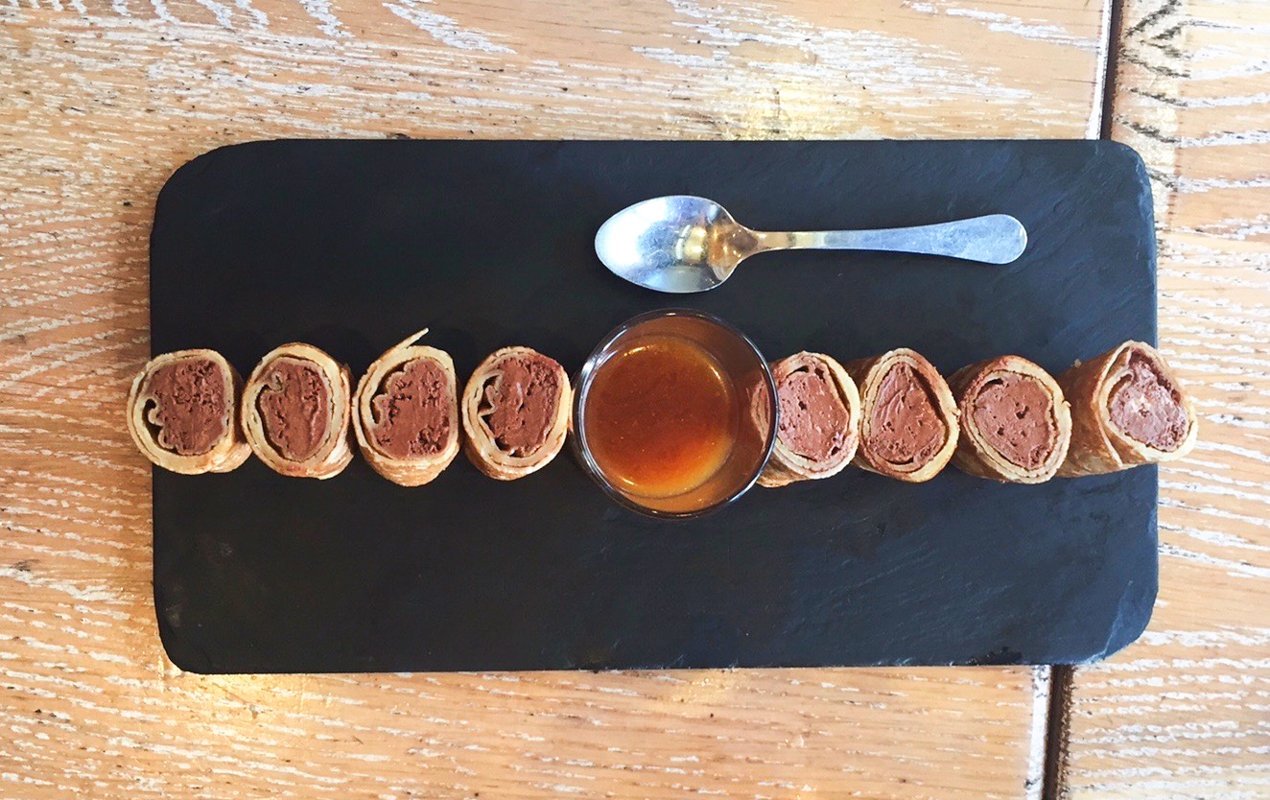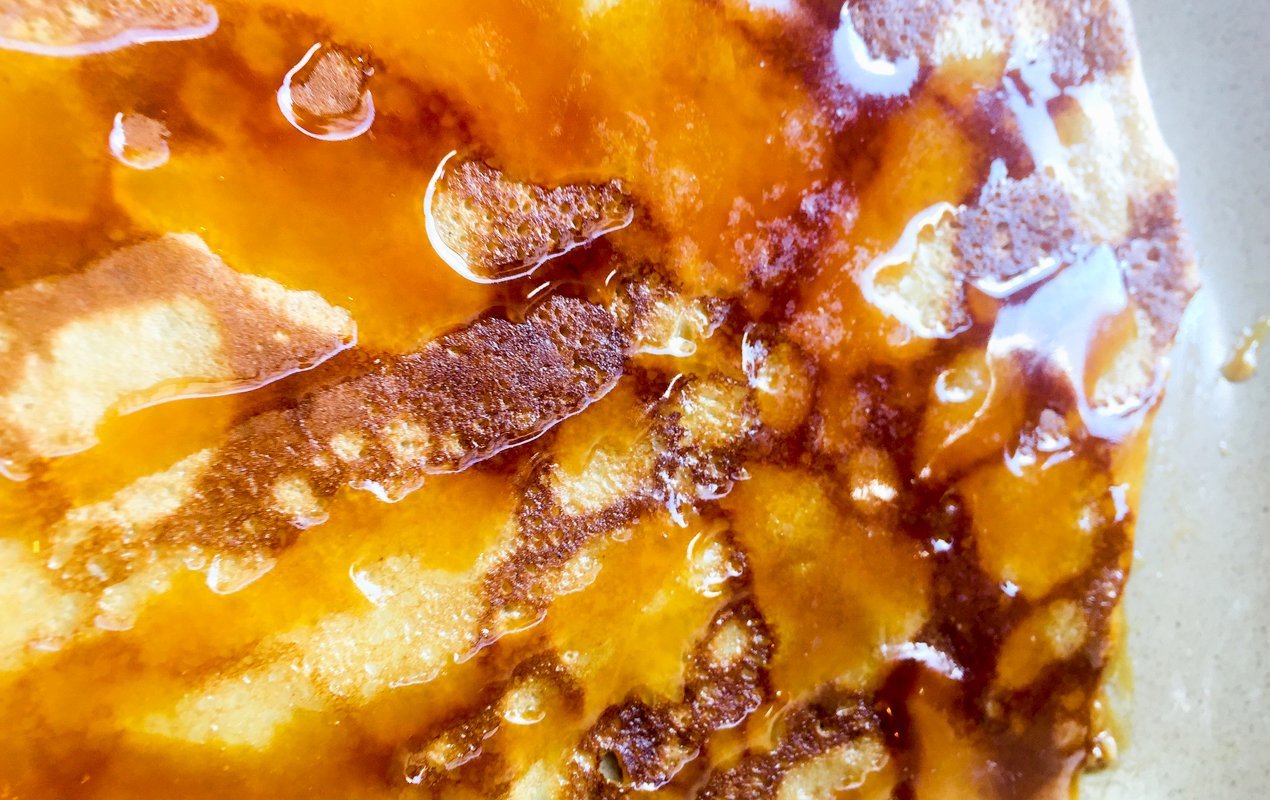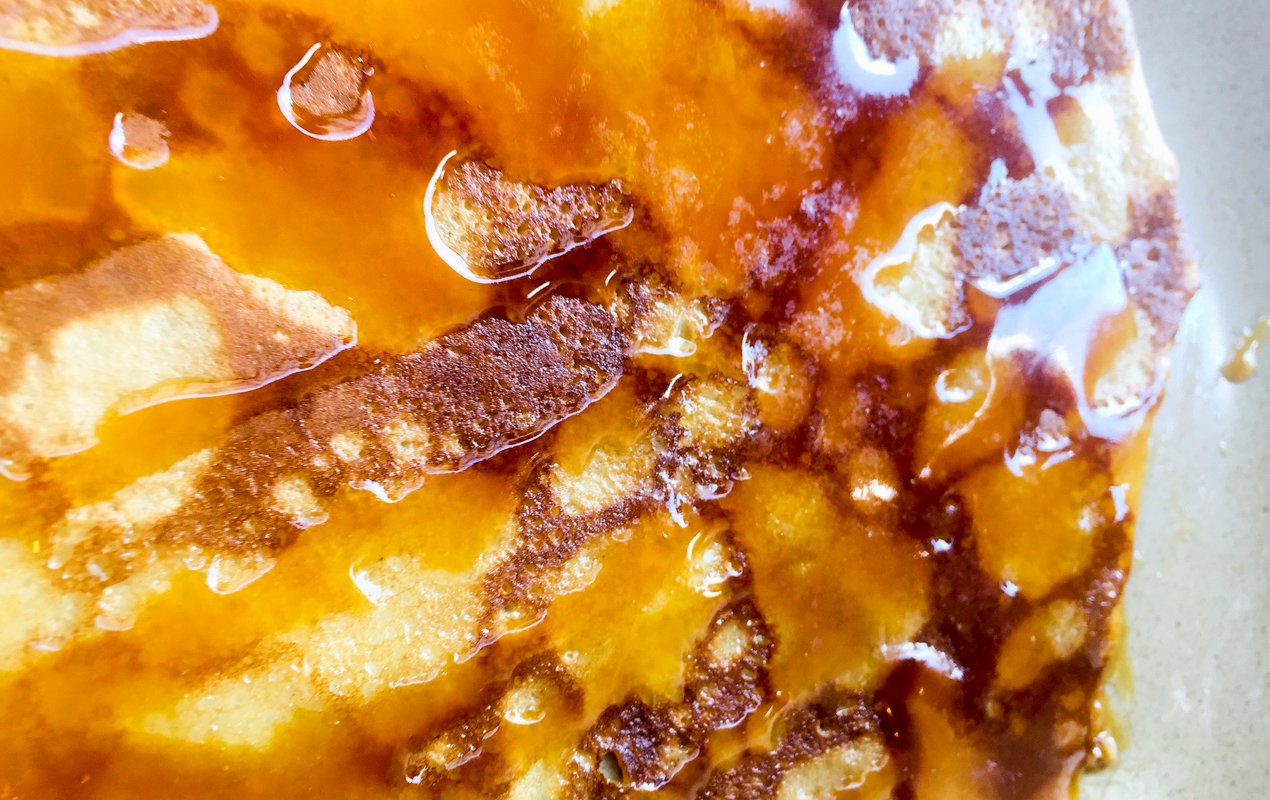 Nothing beats Breizh's energetic and shopping-prime location, familiar atmosphere, refreshing cider, diverse savory galettes and irresistible desserts. Because of this hotspot's popularity, it is best to make a reservation. In order to do so, call the restaurant in the morning between 9:30am and 11:30am on the days the café is open (Wednesday – Sunday). Breizh Café will always be one of our favorite Parisian destinations, and we hope you love it as much as we do!
Breizh Café
109 Rue Vieille du Temple, 75003 Paris
Metro Saint Sebastien Froissart (line 8) or Saint Paul (line 1)
Bus 29, 75 & 96
01 42 72 13 77
Website
(Image Credits: Top image by Hannah Wilson, all others by the Author.)