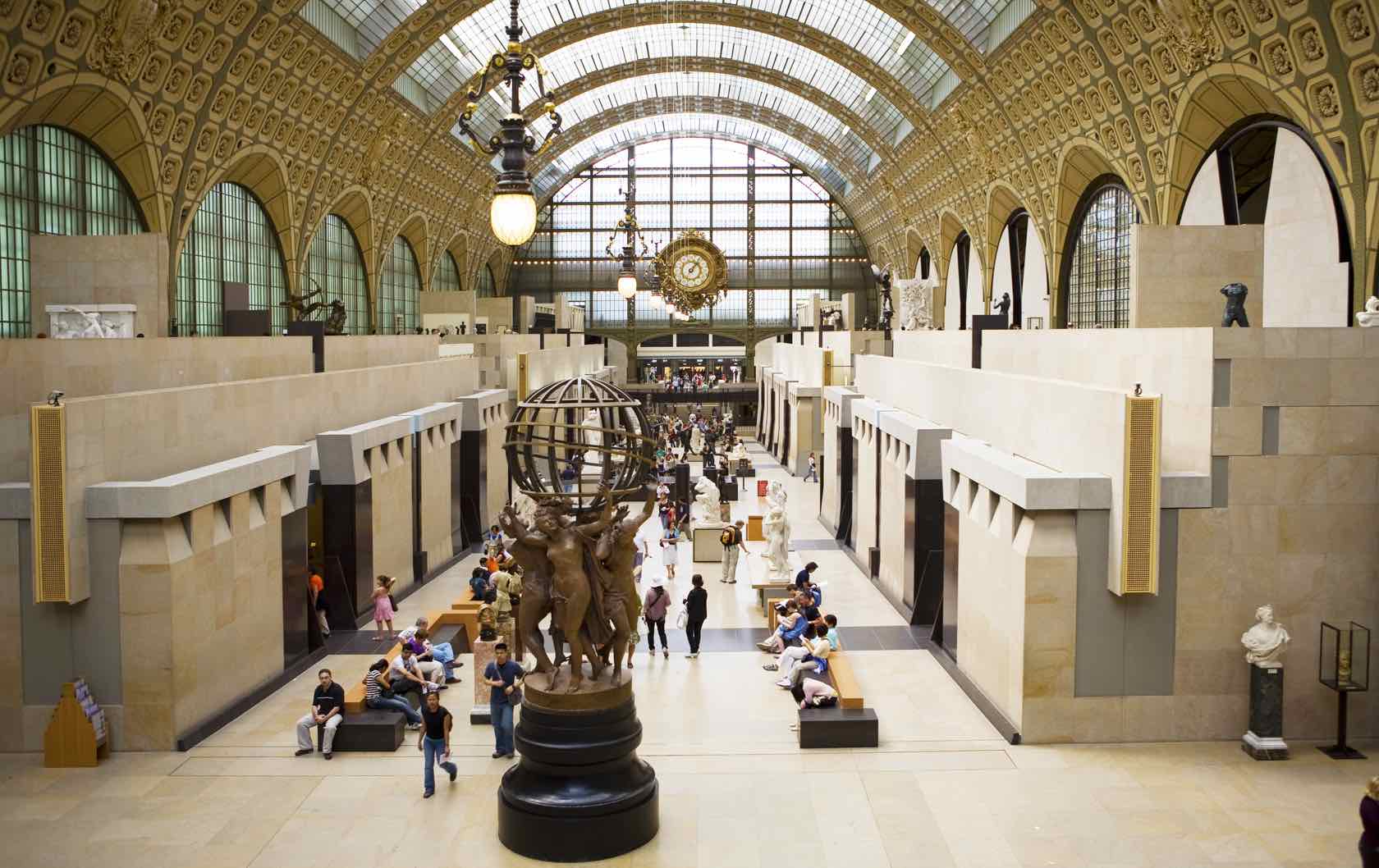 Discovering art in Paris is a treat, with glorious museums and galleries in stunning settings. Given the country's rich history of art, it makes sense to seek out famous French artists while you're here. We've rounded up some top names and the best spots to find their works, guaranteed to please keen culture vultures.
Eugène Delacroix
The greatest French Romantic artist, Eugène Delacroix (1798-1863) is known for large colorful canvases, exotic subjects, intense brushstrokes and optical effects. Epic oil painting Liberty Leading the People features Marianne, the symbol of France, and the people overthrowing the king in the July Revolution of 1930 (on show at the Louvre). Delacroix's clarity and movement influenced the Impressionists. Admire his paintings, drawings, prints, writings and memorabilia at Musée National Eugène Delacroix, housed in his charming former apartment/studio and garden in Saint-Germain-des-Prés. A rare gem in central Paris, it also shares work by artists he inspired.
6 rue de Fürstenberg, 75006 (closed Tuesdays)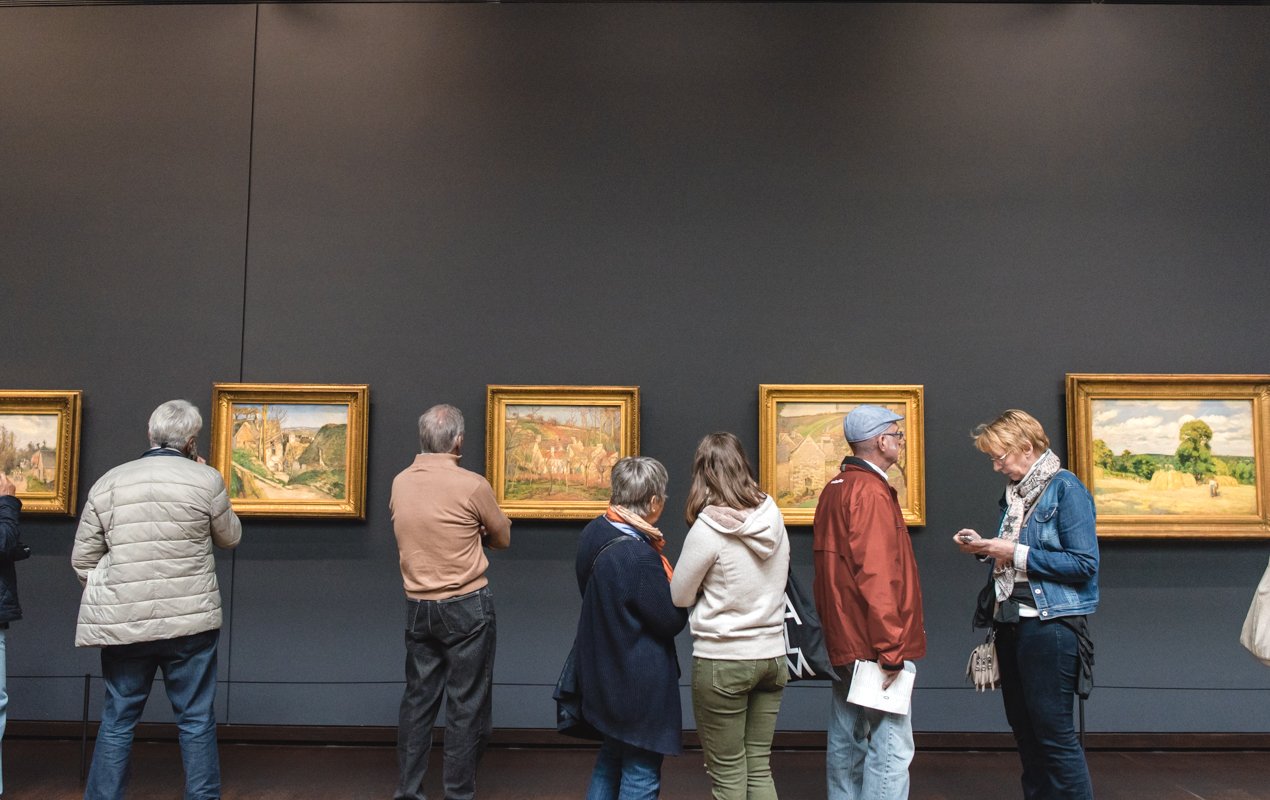 Edgar Degas
You'll know French artist Edgar Degas (1834-1917) for his gorgeous paintings of ballet dancers. Born in Paris, he charted 19th-century life, from boudoirs to beaches and racecourses. Associated with the French Impressionist movement, he often adopted unusual vantage points, experimenting with drawings, etchings, lithographs, sculpture and photography. See Degas's painting The Ballet Class and more of his art in Paris in the Musée d'Orsay's collection. Its exhibition Degas at the Opera (24 September-19 January 2020) celebrates the artist's fascination with the Paris opera house. Stay nearby at smart two-person apartment Picardin.
1 rue de la Légion d'Honneur, 75007 (closed Mondays)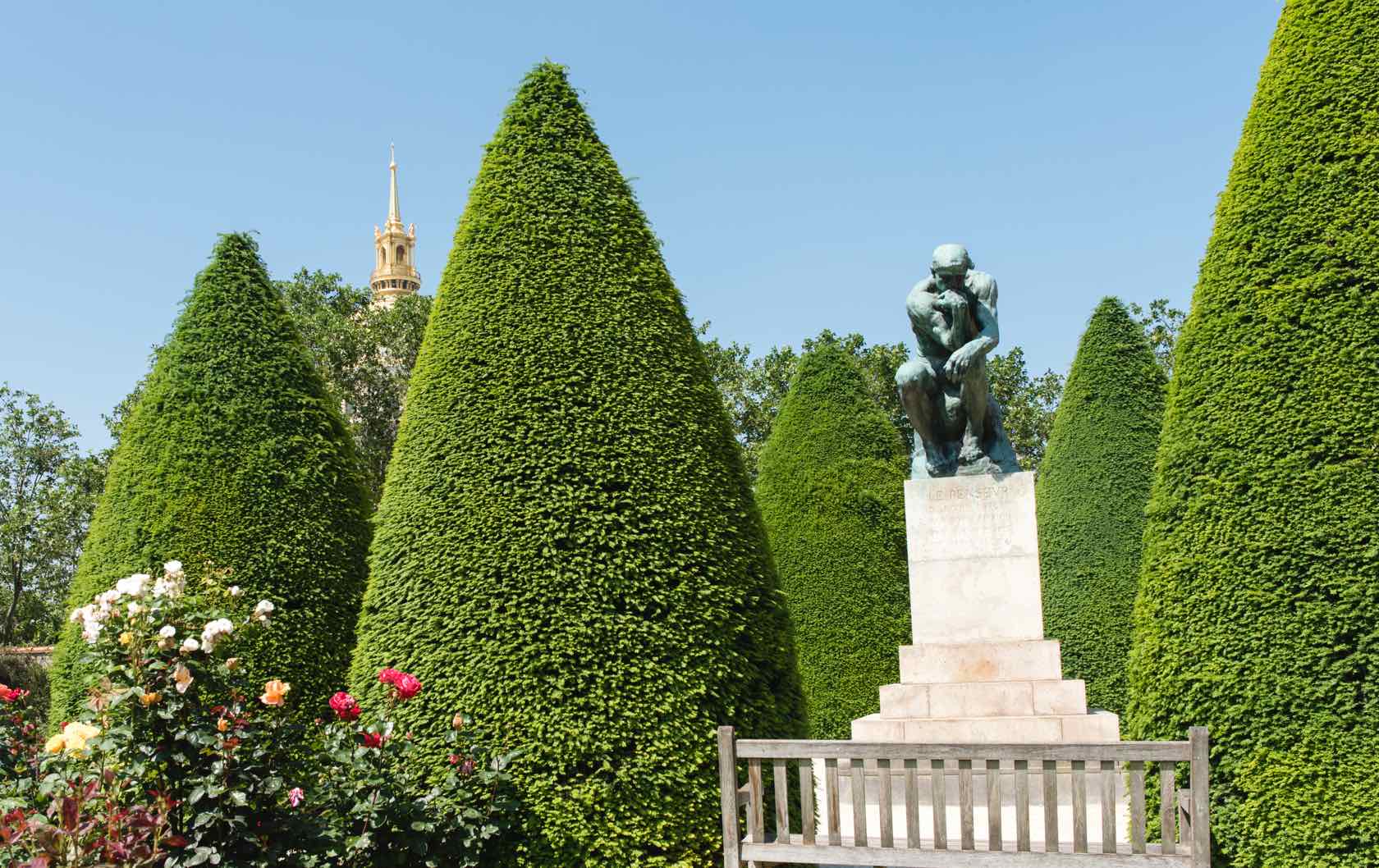 Auguste Rodin
Paris-born artist Auguste Rodin (1840-1917) modernized sculpture, rebelling against its traditional decorative and mythological themes. His muscular bronze and sensual marble works are boldly realistic, including icons The Kiss and The Thinker. Key works include Monument to Balzac (celebrating the French novelist) and The Cathedral (two intertwined hands). Admire them at Musée Rodin, which displays original works both inside 18th-century mansion Hôtel Biron and outside in the sculpture garden. It's a stroll from chic, four-person Paris Perfect stay Marcillac. You can also visit Musée Rodin in Meudon, just outside town.
Musée Rodin, 77 rue de la Varenne, 75007 (closed Mondays)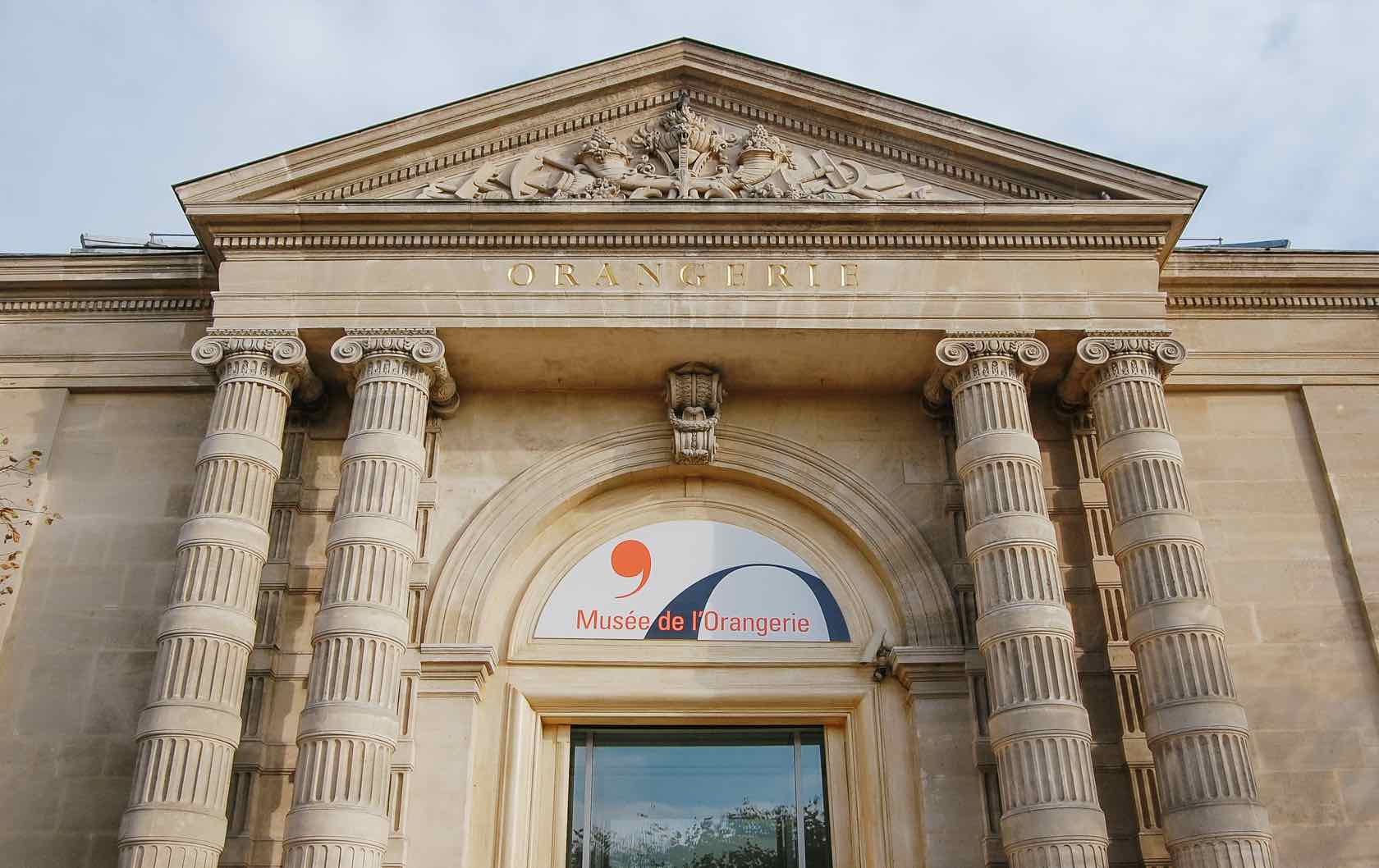 Claude Monet
Famous for dreamy, colorful landscape paintings, Claude Monet (1840-1926) was a founder of the French Impressionists. He loved painting outdoors, capturing nature, changing light and the seasons. His favorite subjects included gardens, the countryside, oceans, beaches and river scenes. The largest global collection of Monet's work is at Musée Marmottan Monet in the 16th, featuring over 300 Impressionist and Post-Impressionist paintings. Don't miss his grand-scale Water Lilies, set out in two oval rooms at Paris's Musée de l'Orangerie, and Monet's house and garden in Giverny, a 45-minute train ride from Paris.
Musée Marmottan Monet, 2 rue Louis-Boilly, 75016 (closed Mondays)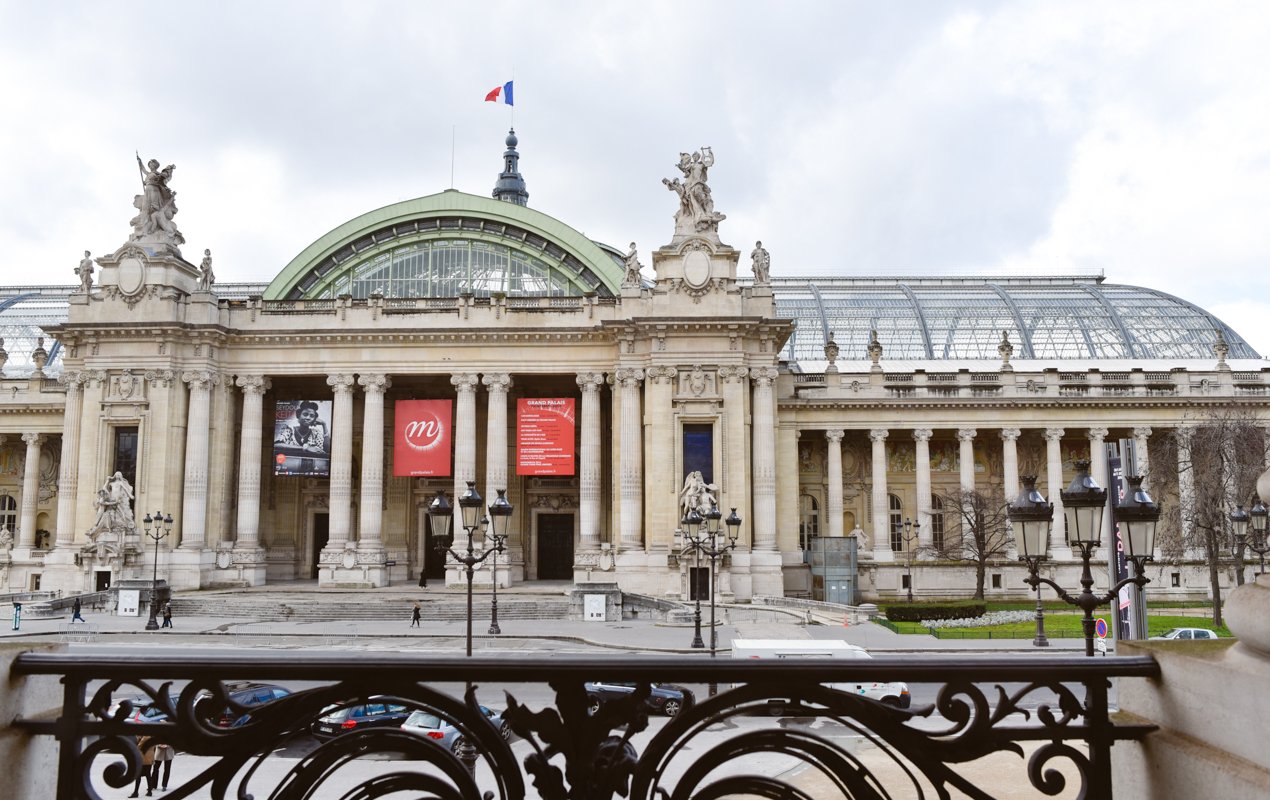 Henri de Toulouse-Lautrec
Think of art in Paris and Toulouse-Lautrec's depictions of can-can dancers at the Moulin Rouge club probably spring to mind. A regular at Montmartre's nightlife haunts, the French painter (1864-1901) caught the city's hedonistic late 19th century mood like no other. An accomplished illustrator, caricaturist, printmaker and draughtsman, Toulouse-Lautrec was a leading Post-Impressionist. A major retrospective at the Grand Palais, Toulouse-Lautrec: Resolutely Modern (9 October-27 January 2020) features around 200 of his works. You can also see his paintings, posters and drawings at charming garden-set Musée de Montmartre.
Grand Palais, 3 avenue du Général Eisenhower, 75008 (closed Tuesdays)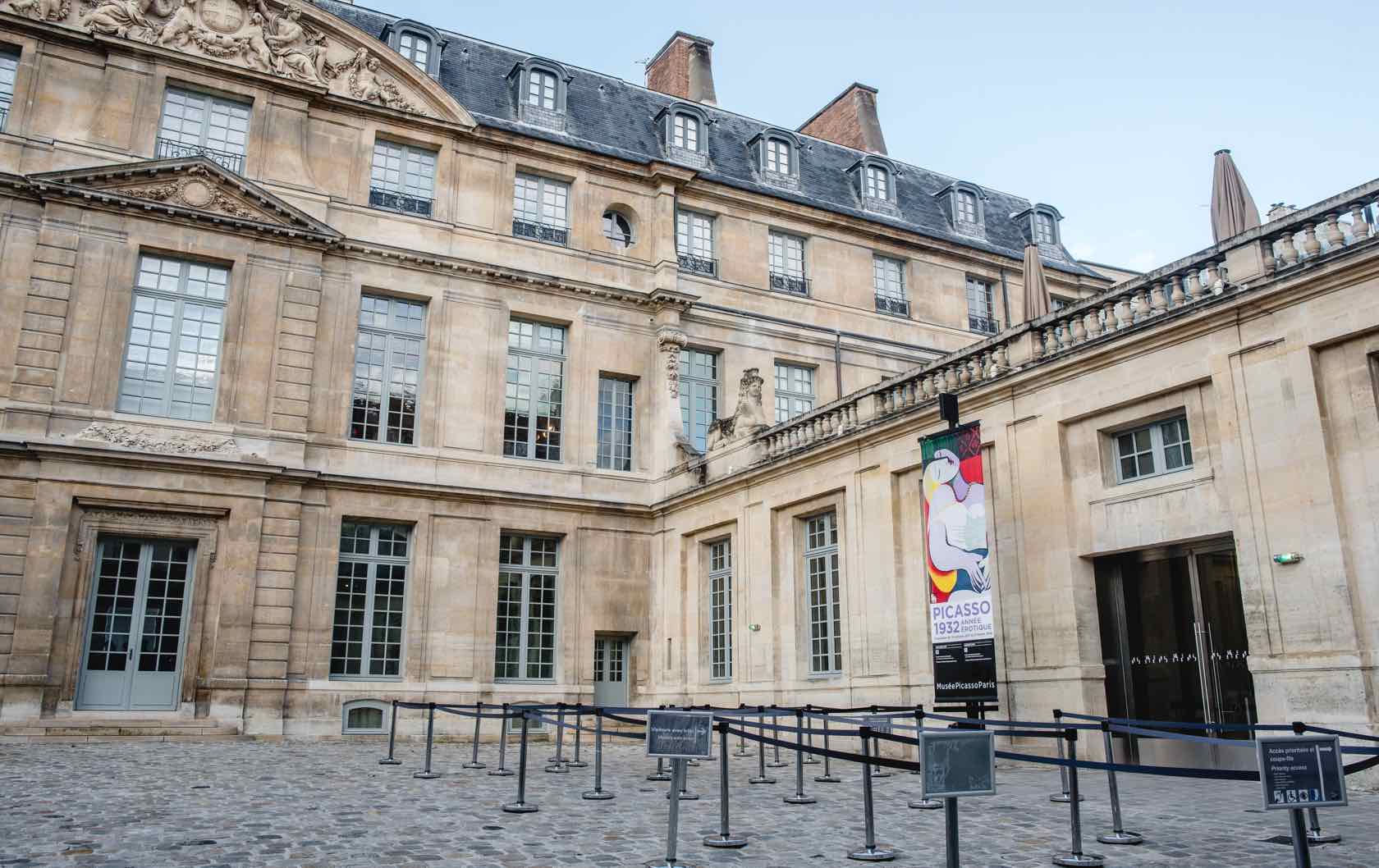 Pablo Picasso
OK, so Pablo Picasso (1881-1973) was Spanish, but this incredible talent should make your list. Co-founder of the Cubist art movement but a dab hand at diverse styles, Picasso spent most of his working life in France, creating much of his best art in Paris. Set in the Marais's historic Hôtel Salé mansion, the Musée national Picasso-Paris hosts a permanent collection of his paintings, sculptures, prints, engravings, photos and paper works. A current exhibition focuses on Picasso's relationship with the Mediterranean (until 6 October), followed by Picasso. Magic Paintings (1 October-23 February 2020).
5 rue de Thorigny, 75003 (closed Mondays)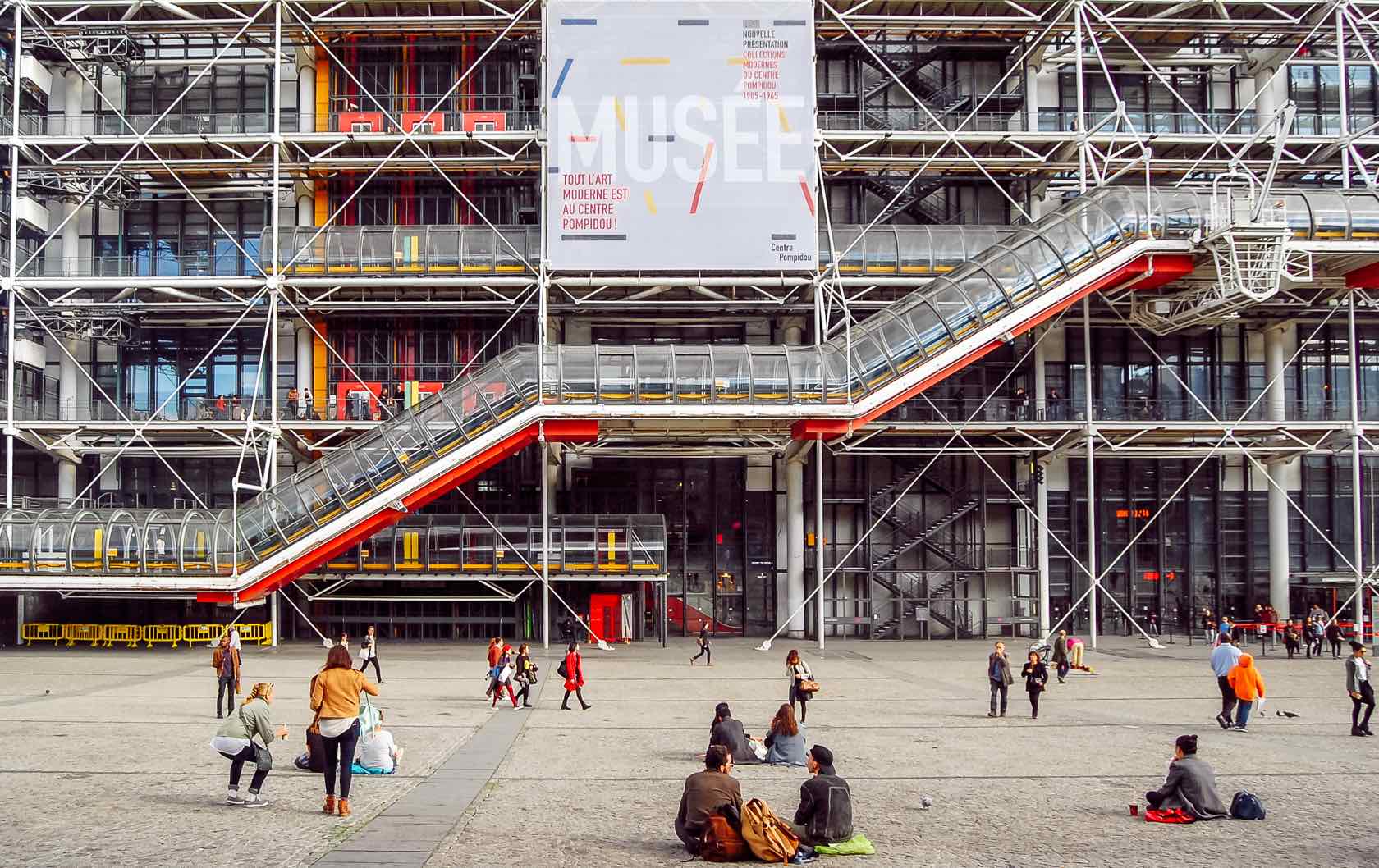 Yves Klein
Fans of abstract painting and color will love French post-war artist Yves Klein (1928-1962). Known for Conceptual, minimal and monochrome works, he is famous for developing his own signature cobalt color IKB (International Klein Blue). Find his art in Paris at fantastic modern gallery the Centre Pompidou, which boasts eye-catching architecture. You can also see masterpieces from 1905 to the 60s by French artists Henri Matisse, Georges Braque, Robert and Sonia Delaunay, Fernand Léger, Raoul Dufy and Marcel Duchamp, plus pieces by Picasso. More contemporary creations, photography and design are also on display.
Place Georges Pompidou, 75004 (closed Tuesdays)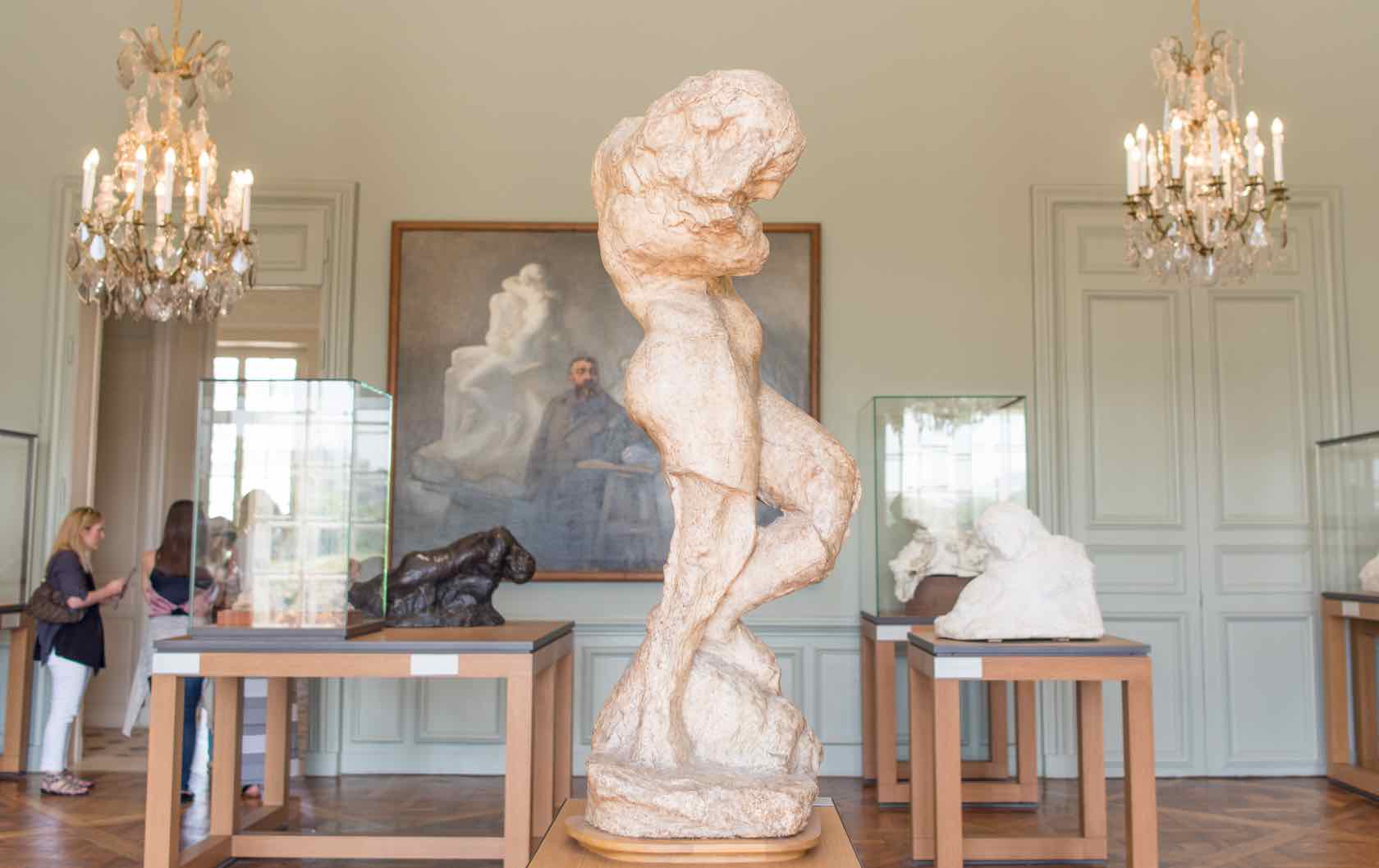 Whether you're an art lover or merely a casual admirer, our reservation team is ready to help get your Paris accommodations sorted. Many of our apartments are short walks from these fabulous museums. Give us a call at 1-888-520-2087 from the USA or email [email protected].