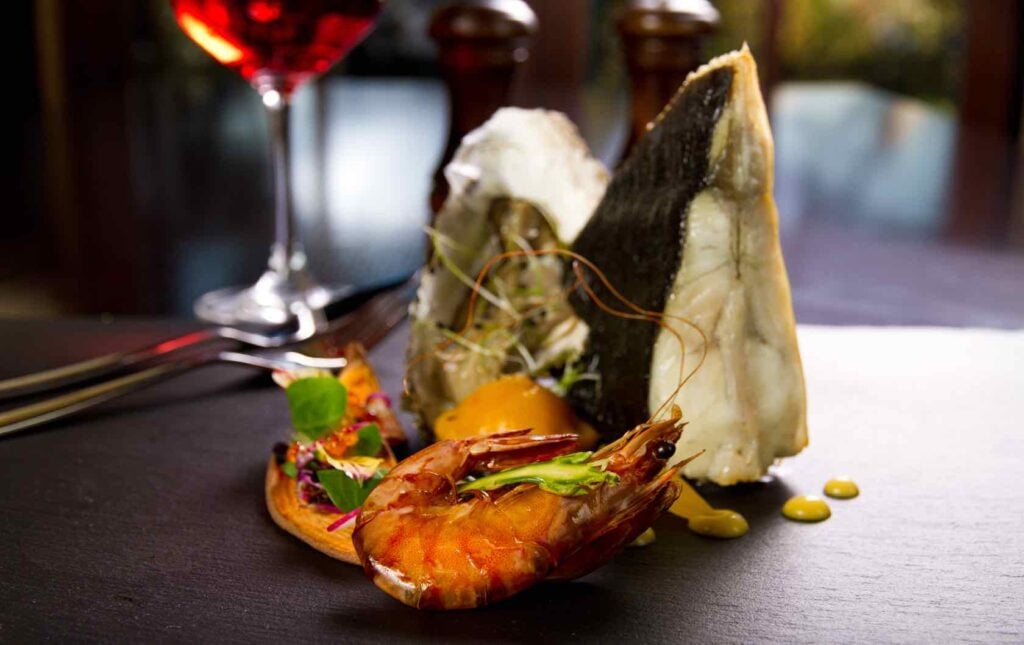 We're often asked where to eat near the Eiffel Tower, specifically for fine-dining restaurants in the 7th arrondissement close to our apartment rentals. Whether you're fanatical foodies seeking a memorable meal or looking for somewhere to celebrate a special occasion, here are 15 of our favorites to whet your appetite. Remember, our helpful concierge service can make restaurant reservations for you or many venues can be booked via website and app The Fork. Bon appétit!
Fine-Dining Restaurants in the 7th Arrondissement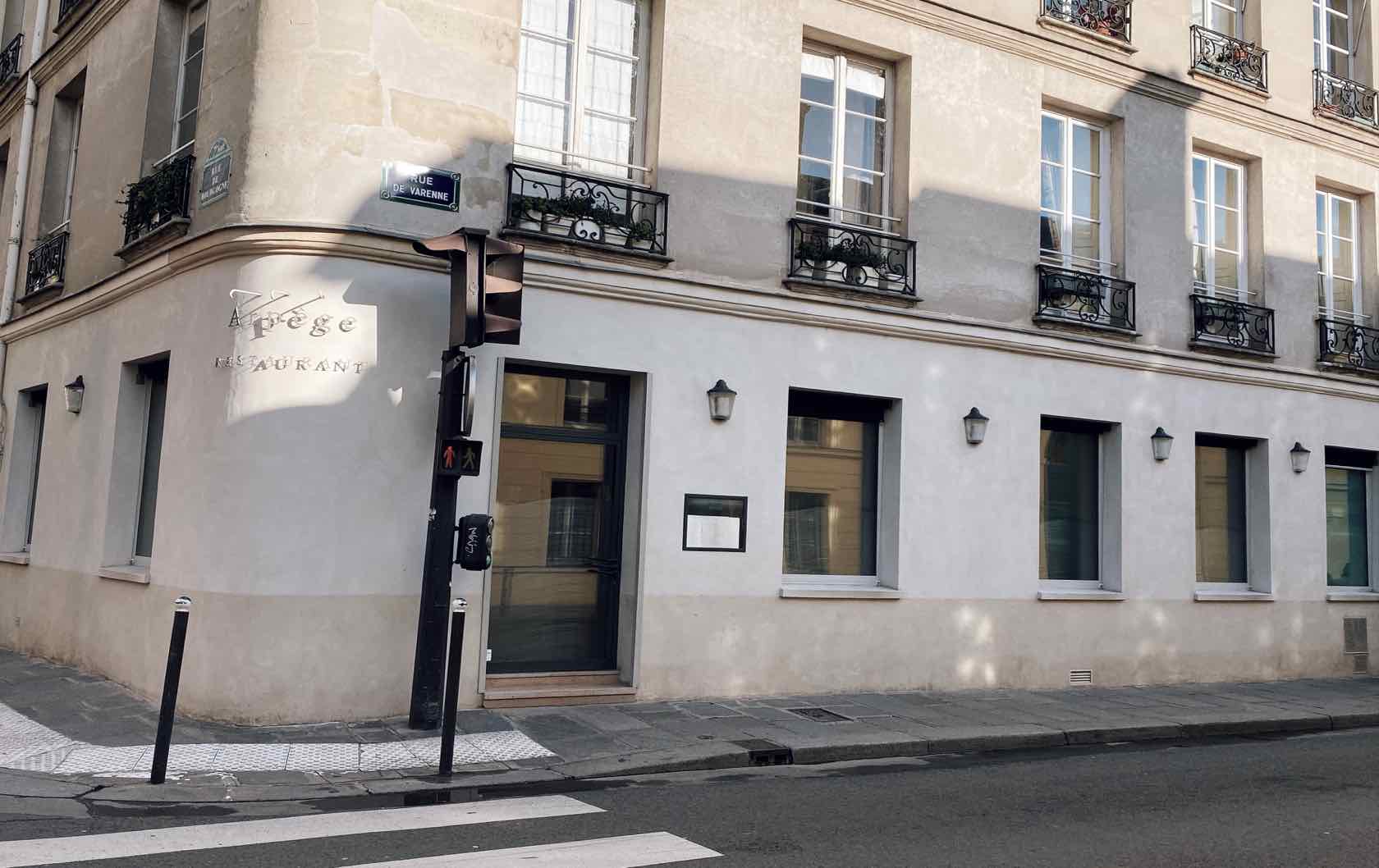 Arpège
Hailed as one of Paris's top chefs for over 40 years, Alain Passard sources many ingredients from his own organic gardens, with seasonal vegetables starring at his sophisticated three-Michelin-starred French restaurant Arpège. Choose between Vegetable and Earth & Sea tasting menus or The Gardener's Lunch.
84 rue de Varenne, 75007; Tel. 01 47 05 09 06; closed Saturdays and Sundays.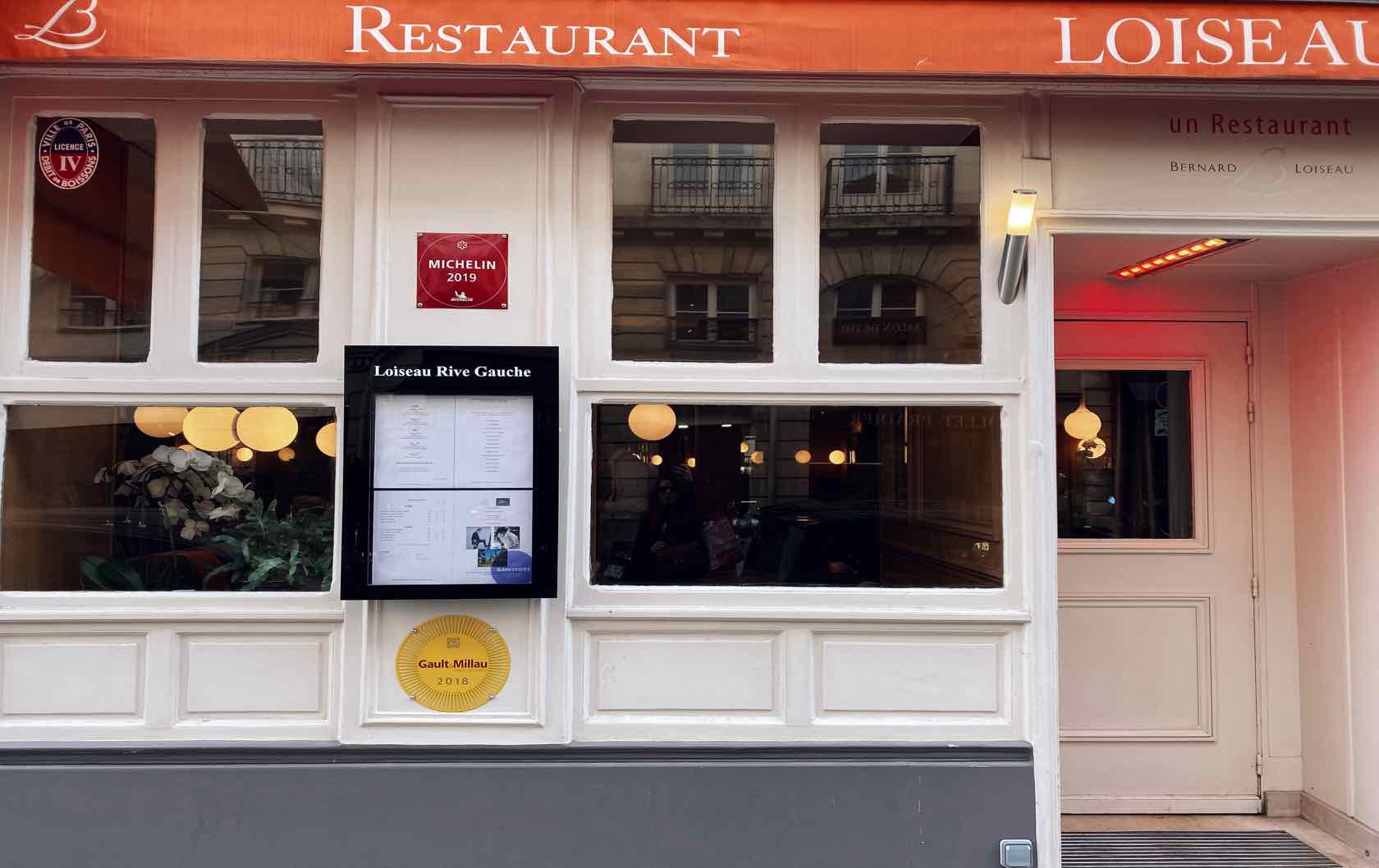 Loiseau Rive Gauche
Awarded one Michelin star, elegant yet cozy French restaurant Loiseau Rive Gauche, founded by Bernard Loiseau, is near the National Assembly. Chef Omar Dhiab's creative, modern cuisine favors fresh local produce and seasonal vegetables with lunch and dinner tasting menus. A sommelier advises on wine pairings.
5 rue de Bourgogne, 75007; Tel. 01 45 51 79 42; closed Sundays and Mondays.
Le Violon d'Ingres
One of our favorite restaurants in the 7th arrondissement, Le Violon d'Ingres serves distinctive European cuisine perfect for a special occasion. It earned a Michelin star under famous French chef Christian Constant, and is now run by Bertrand Bluy (of Les Papilles in the 5th). Open for lunch and dinner.
135 rue Saint-Dominique, 75007; Tel. 01 45 55 15 05.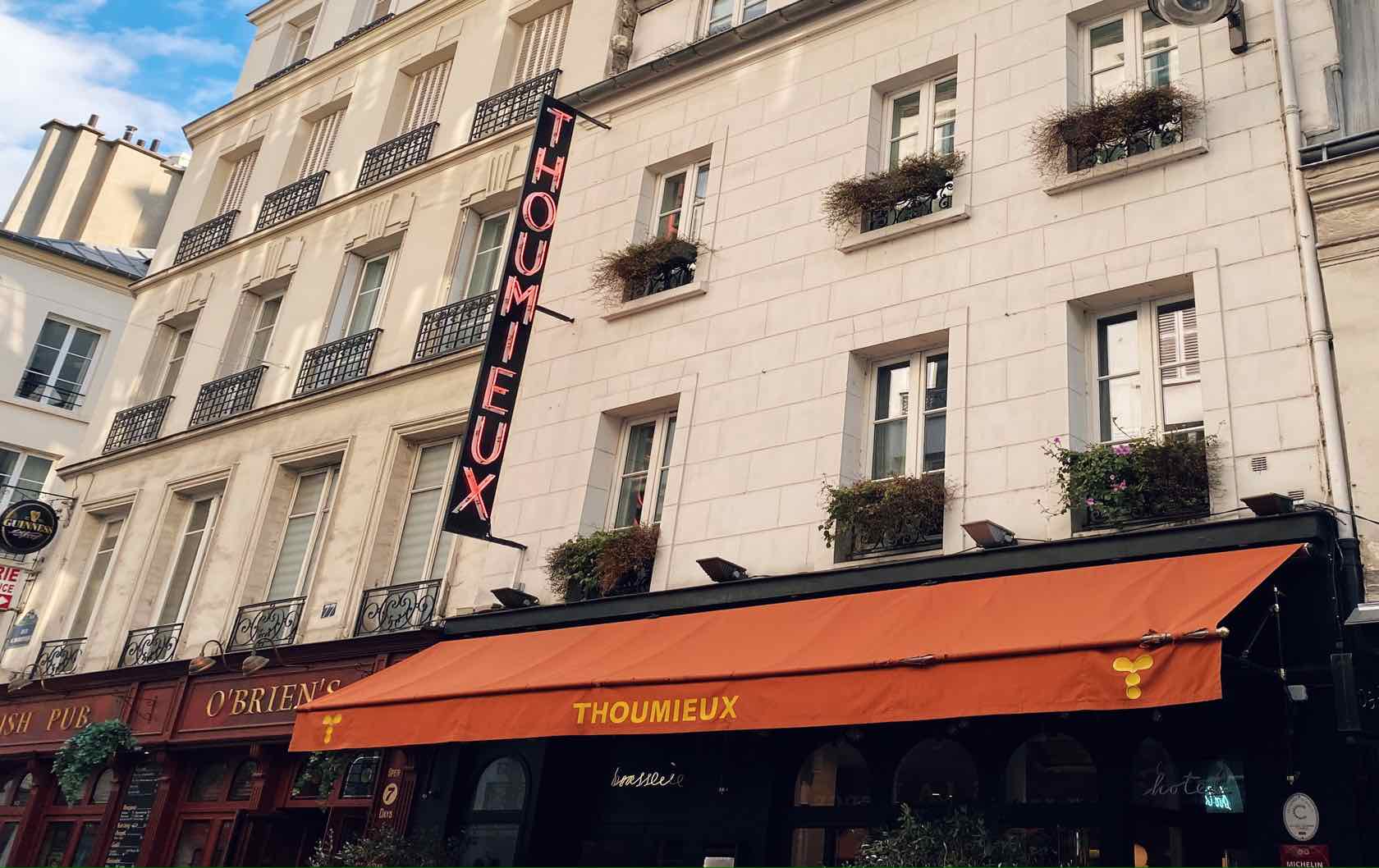 Restaurant Sylvestre Wahid
Two-Michelin-starred modern European fine-dining Restaurant Sylvestre Wahid offers sensual, seasonal evening tasting menus, inspired by the land and water, with a chef trained by Alain Ducasse. The chic white, gold and citrus-hued space at Hôtel Thoumieux features comfy banquettes, sofas, pillars and plants. Plating is equally elegant.
79 rue Saint-Dominique, 75007; Tel. 01 47 05 79 00; closed Sundays, Mondays and lunchtimes.
Tomy & Co
French-Cambodian chef Tomy Gousset's bistro Tomy & Co combines smart décor with a relaxed atmosphere. Sporting one Michelin star, his innovative, modern cuisine reflects past stints at top restaurants including New York's Boulud. Choose a starter, main and dessert or indulge with an elaborate dinner tasting menu and matching wines.
22 rue Surcouf, 75007; Tel. 01 45 51 46 93; closed Saturdays and Sundays.
Restaurant David Toutain
Creative, inventive tasting menus are impeccably presented by renowned chef Toutain, who cut his teeth with Alain Passard and Marc Veyrat. His two-Michelin-starred modern haute cuisine at Restaurant David Toutain is backdropped by minimalist oak, glass and concrete décor. Open for lunch and dinner.
29 rue Surcouf, 75007; Tel. 01 45 50 11 10; closed Saturdays and Sundays.
L'Atelier de Joël Robuchon – Saint-Germain
Boasting two Michelin stars, top Paris restaurant L'Atelier de Joël Robuchon is perfect for a celebration. Seductive black and red design includes banquette tables and an open kitchen counter surrounded by 40 seats, ideal for watching chef Axel Manes work. Cuisine is contemporary, refined and seasonal, with excellent wines. Robuchon died in 2018 but his culinary legacy continues.
5 rue de Montalambert, 75007; Tel. 01 42 22 56 56.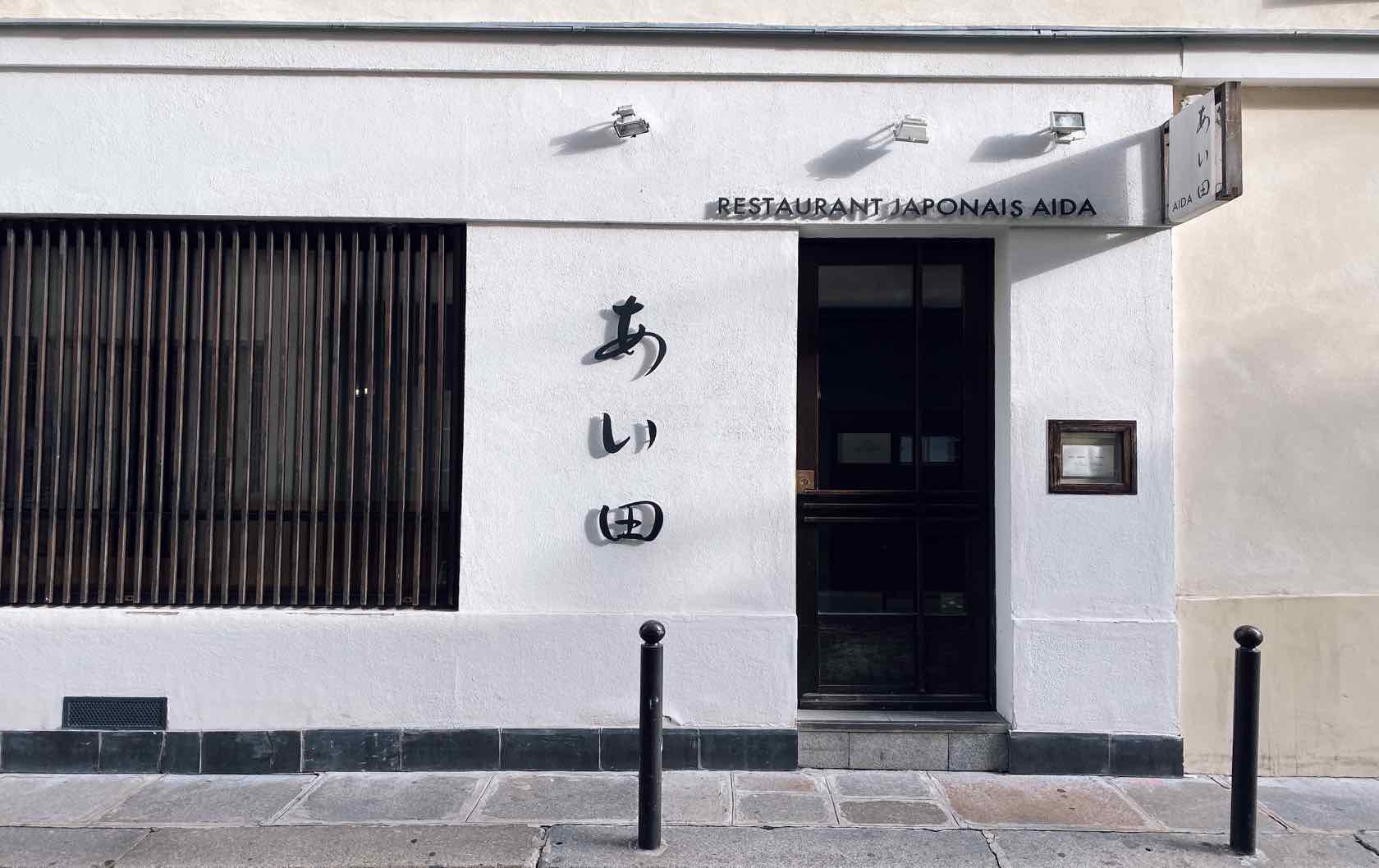 Aida
One of the best fine-dining restaurants in the 7th arrondissement is this Japanese teppanyaki grill-style eatery. Within a zen-sleek, neutral space Michelin-starred Aida's counter hosts just four people. For the omakase menu, the chef serves small, market-fresh delights to surprise diners, complemented by Burgundy wines.
1 rue Pierre Leroux, 75007; Tel. 01 43 06 14 18; closed Mondays.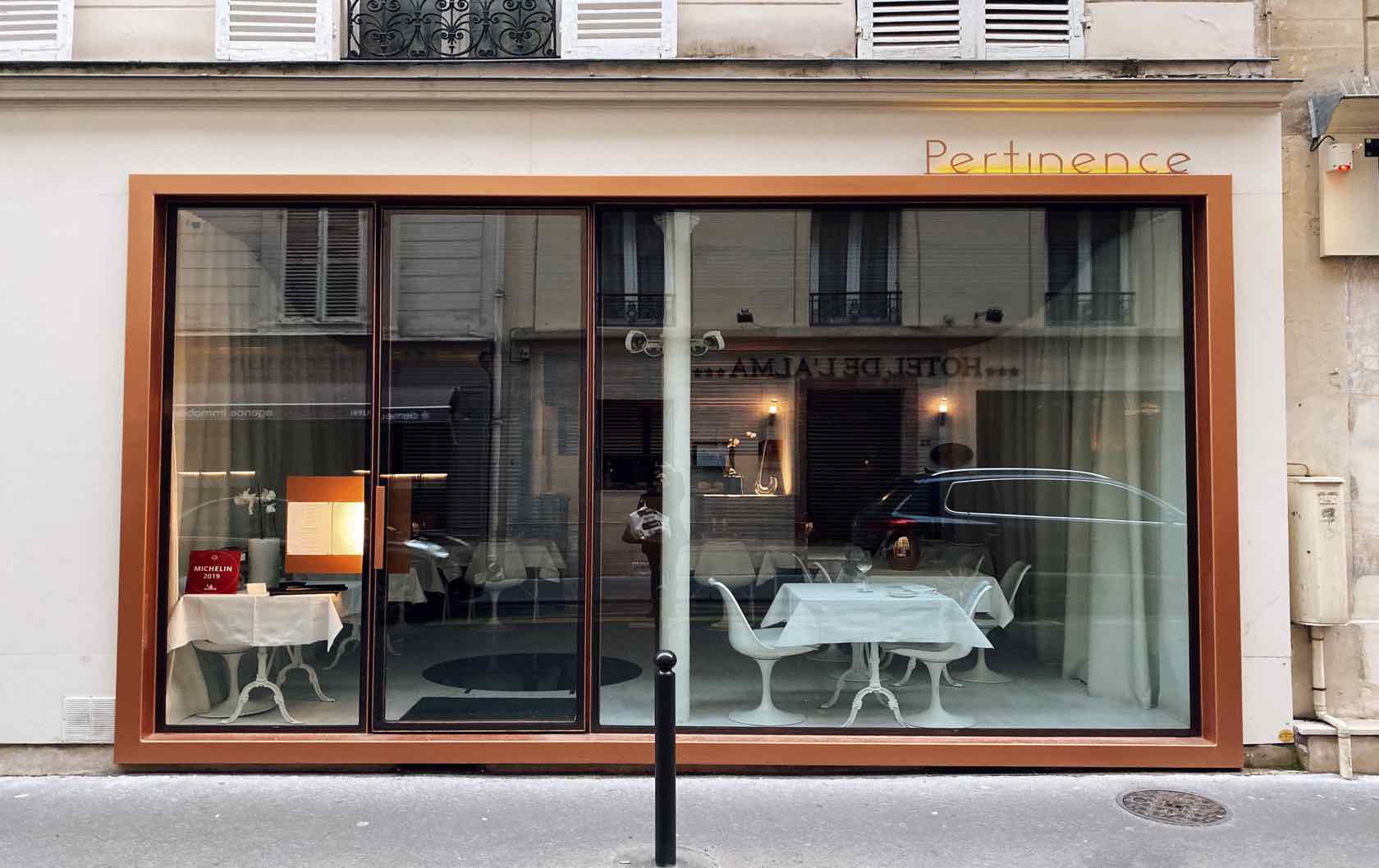 Pertinence
Minimalist and intimate, with only 14 places for lunch or dinner, impressive neighborhood restaurant Pertinence has one Michelin star. Ryunosuke Naito and Kwen Liew offer sophisticated, inspirational food. Think Japanese-influenced French cuisine with à la carte and tasting menus.
29 rue de l'Exposition, 75007; Tel. 01 45 55 20 96; closed Sundays, Mondays and lunch Tuesdays.
Divellec
This Michelin-starred fish and seafood restaurant is helmed by acclaimed chef Mathieu Pacaud. One of the most beautifully styled restaurants in the 7th arrondissement, Divellec presents four-course Discovery and six-course tasting menus at lunch and dinner, plus à la carte options. This also ranks as one of our most romantic restaurants. Try weekend brunch with Champagne.
18 rue Fabert, 75007; Tel. 01 45 51 91 96.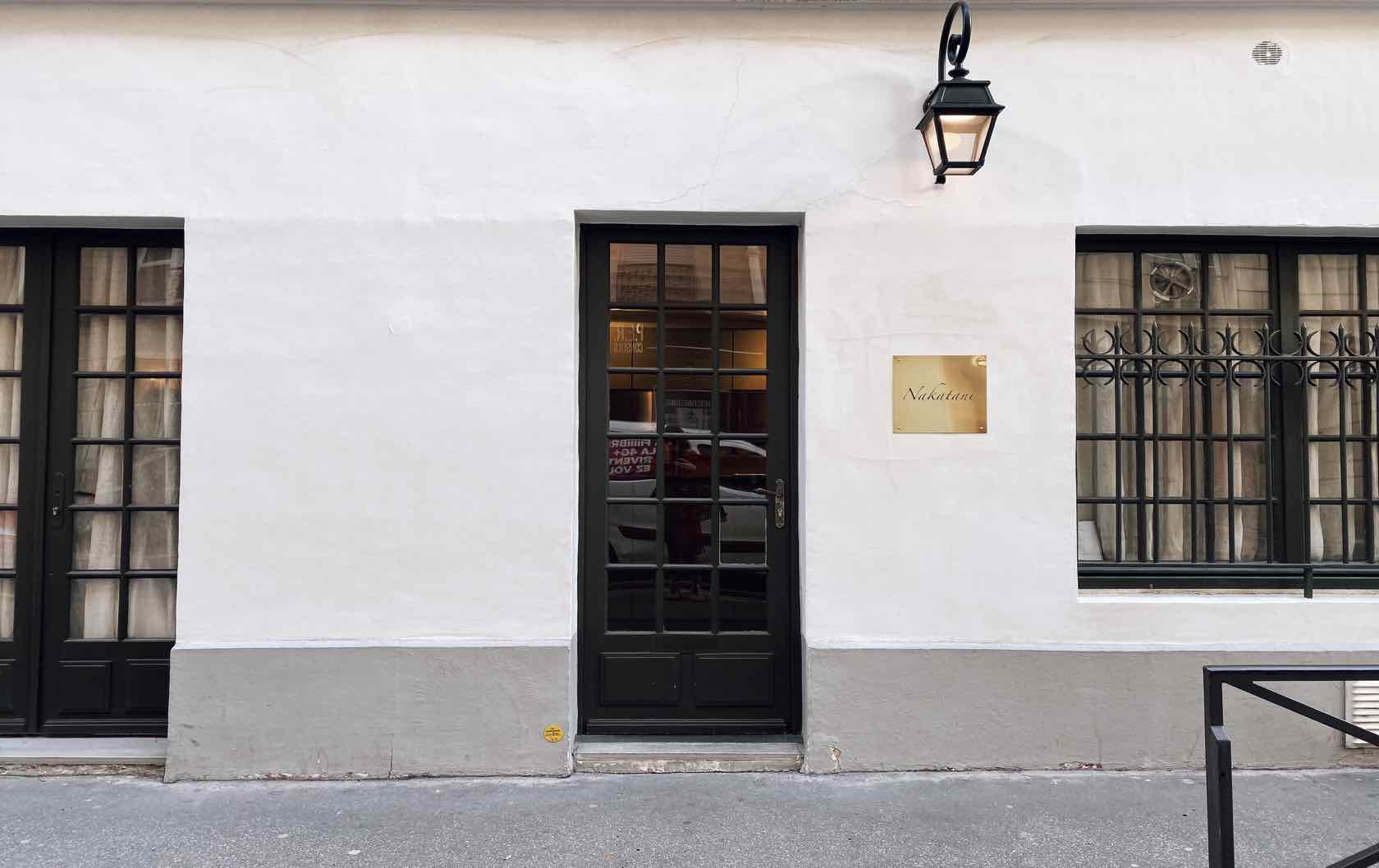 Nakatani
Prettily plated modern French dishes are skillfully prepared by Japanese chef Shinsuke Nakatani (formerly of Hélène Darroze). At Michelin-starred restaurant Nakatani his trademarks include great technique and flavorsome seasonal ingredients. The intimate white dining room is ideal for a date night.
27 rue Pierre-Leroux, 75007; Tel. 01 47 34 94 14; closed Sundays and Mondays.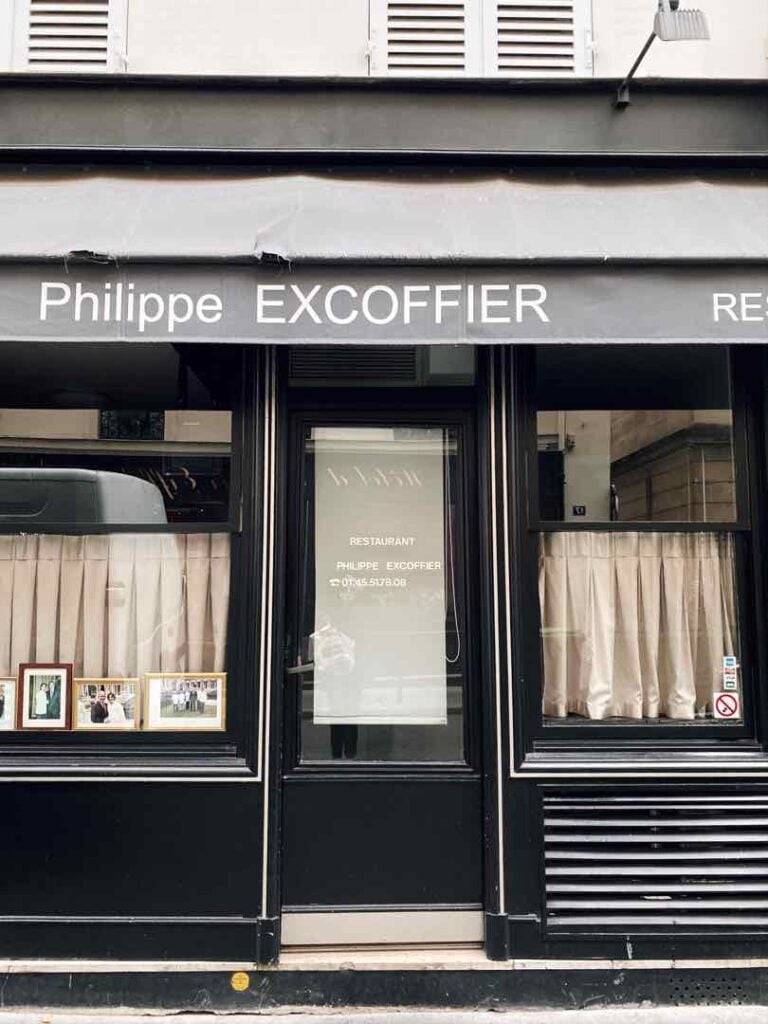 Philippe Excoffier
The American Embassy's former head chef creates delicious contemporary French fare here. A favorite of Paris Perfect founders Maddy and Philippe, his friendly restaurant Philippe Excoffier attracts a loyal local following. Order savory and sweet soufflés on arrival to avoid disappointment!
18 rue de l'Exposition, 75007; Tel. 01 45 51 78 08; closed Sundays and Monday lunchtimes.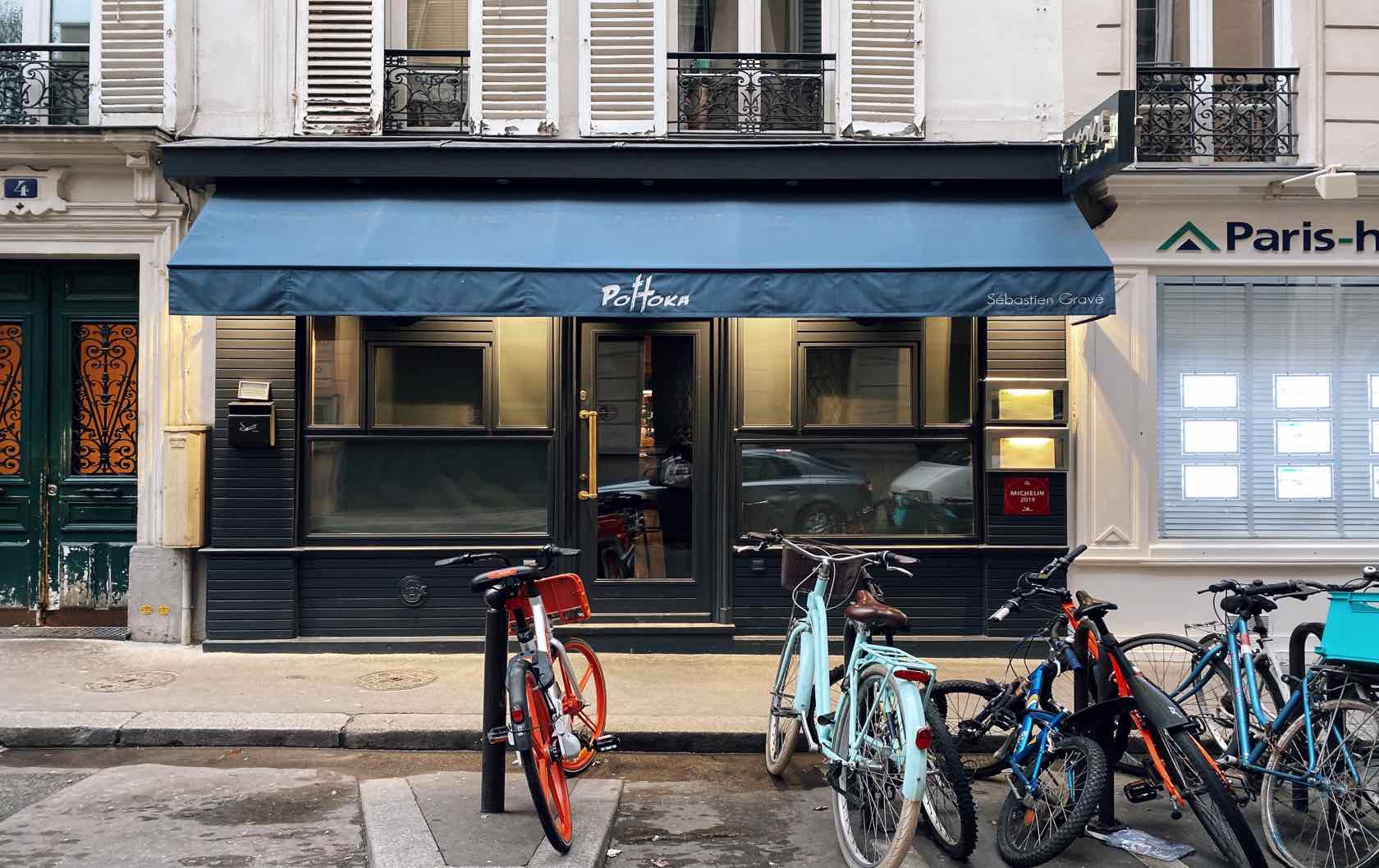 Pottoka
Excellent, affordable Pottoka specializes in seasonal Basque and French cuisine and is a favorite of Paris Perfect's founders. Chef Sébastien Gravé was trained by Christian Constant and has gone out on his own here with innovative combinations.
4 rue de l'Exposition, 75007; Tel. 01 45 51 88 38.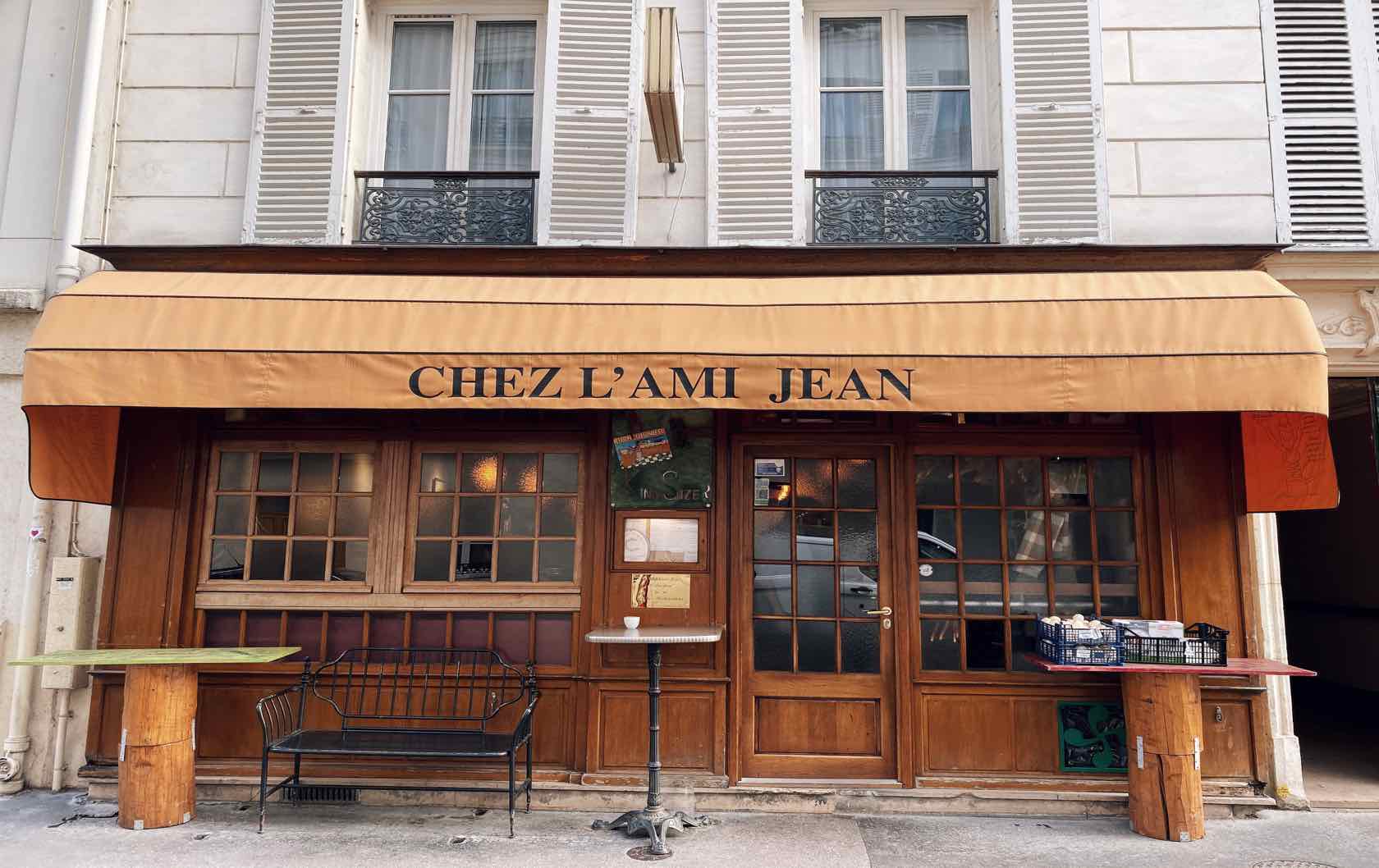 L'Ami Jean
Basque restaurant L'Ami Jean, run by passionate chef Stéphane Jégo, appears on every "Top Ten" list for Paris bistronomique dining. Flavors are fantastic, techniques creative and portions gargantuan, but book ahead as this casual hot spot is packed.
27 rue Malar, 75007; Tel. 01 47 05 86 89; closed Sundays and Mondays.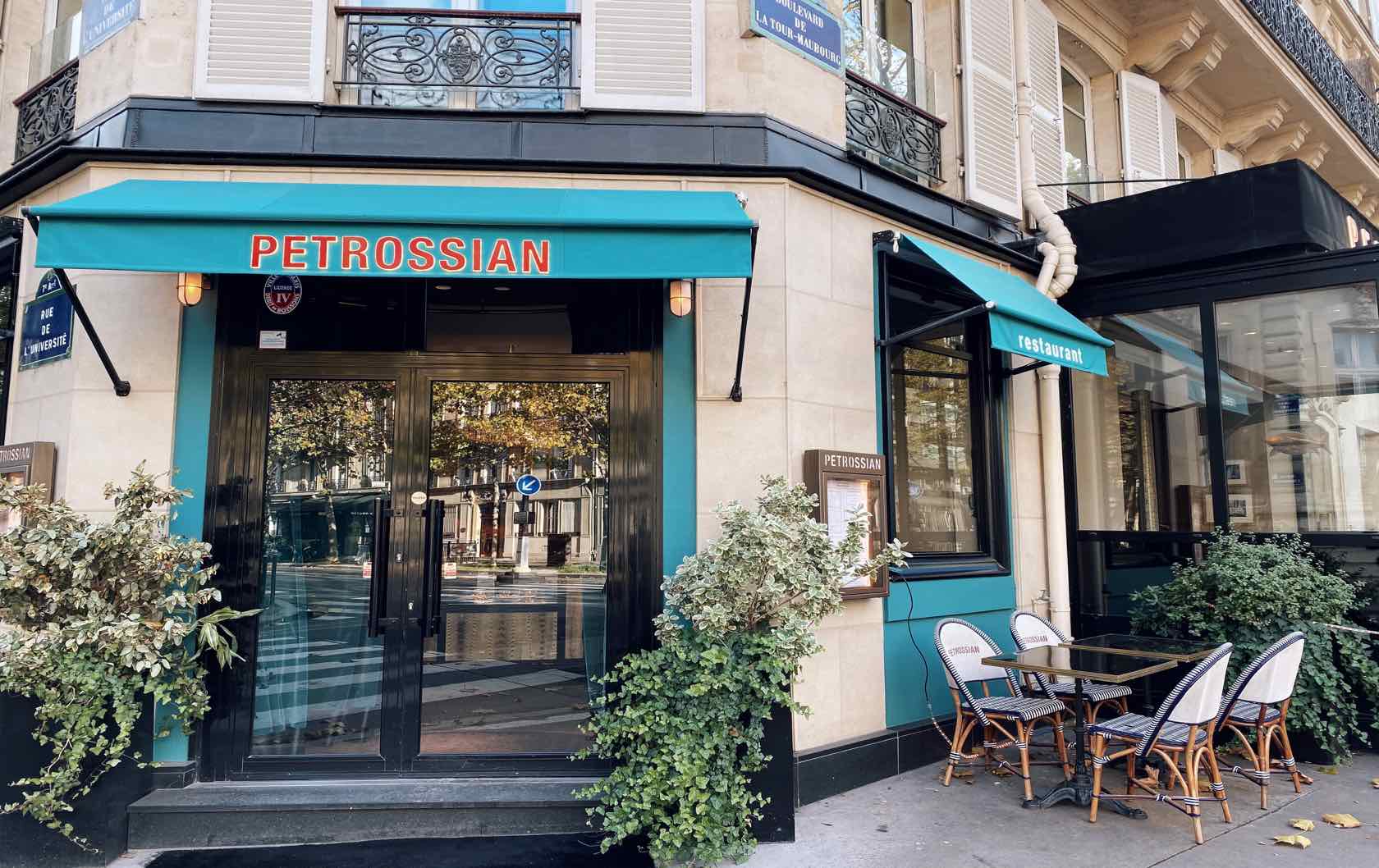 Petrossian
Caviar lovers will be in heaven at Petrossian restaurant, which features the delicacy in diverse forms. The name is legendary in Paris, since the Armenian Petrossian brothers first imported caviar to the city in 1920. It's open for lunch and dinner, with dishes spanning smoked salmon, roast beef and crab salad.
13 boulevard de la Tour-Maubourg, 75007; Tel. 01 44 11 32 32.
These fantastic restaurants are on the doorsteps of so many of our apartment rentals. Get in touch with us today to reserve your Paris accommodations. Our reservation team can be reached at 1-888-520-2087 from the USA or email [email protected].