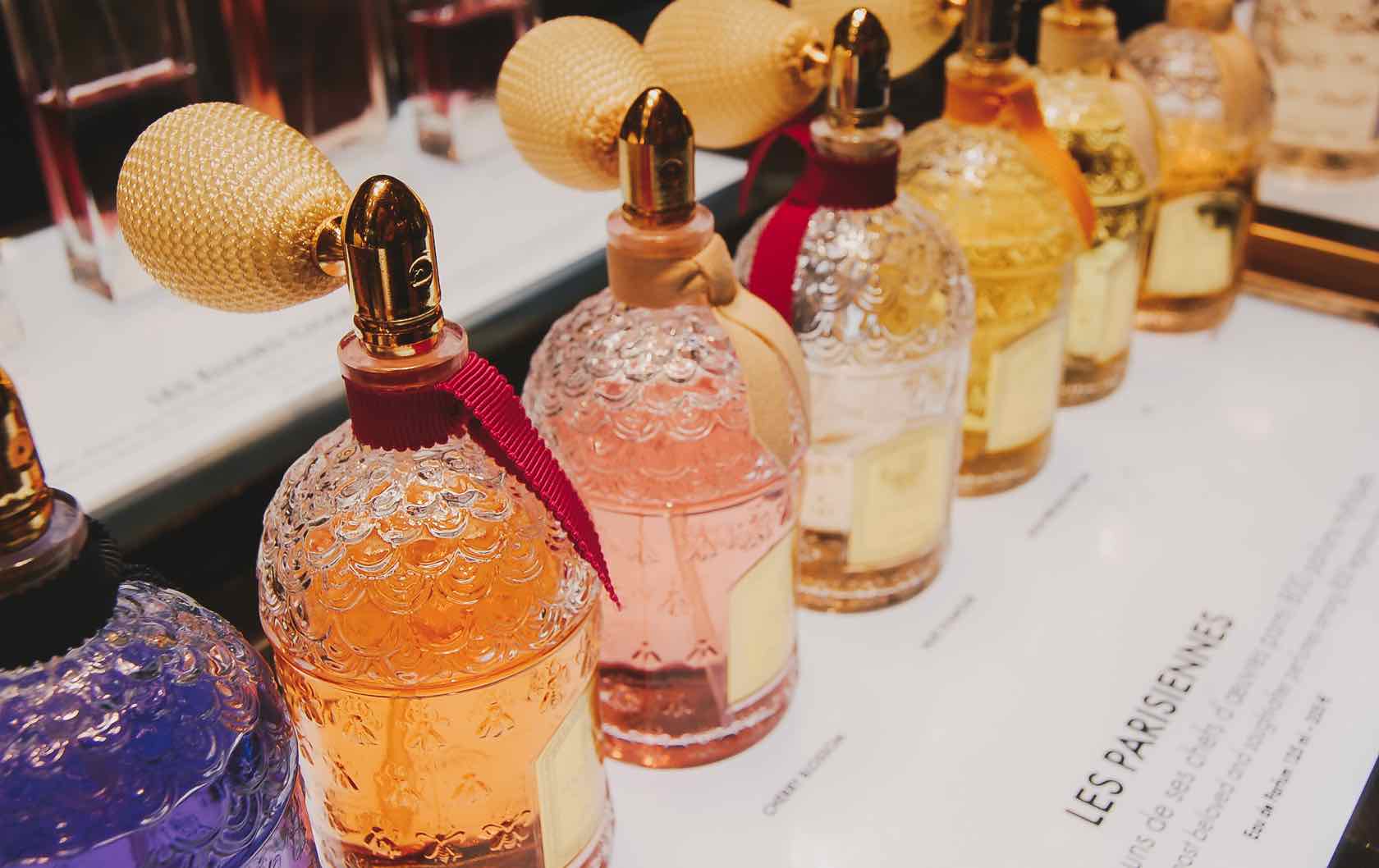 Selecting a perfume is very personal, as each of us is attracted to different notes. For some, sweet floral scents appeal while others gravitate more towards spicy or woody fragrances. We often select a signature scent and wear it for years, or perhaps alternate between a few depending on the mood, or the season. Layering perfumes, common among fragrance aficionados, can also become a manner of sensory expression.
Bespoke Perfumes in Paris
While many of us may have a favorite fragrance, allow me to introduce you to a few Parisian perfumers whose bespoke scents will leave your senses heightened. France is the perfume capital, after all. What's more, many of these fragrances are exclusively available in Paris, or online for those who can't make the trip. The difficult part will be choosing just one of these bespoke perfumes in Paris.
Jean-Michel Duriez
Following a 30-year long career in which he created fragrances for leading fashion labels Jean Patou and Rochas, Jean-Michel Duriez launched his namesake label in April 2017. His first Paris-sur-Seine collection includes eight unisex fragrances dedicated to the French capital. More recently, Duriez launched his second collection, Paris en Mai in tribute to the city's blooming gardens. Even the design of his bottles evokes the regal arches of the city that inspires his creations.
Available exclusively at Printemps (all Paris locations)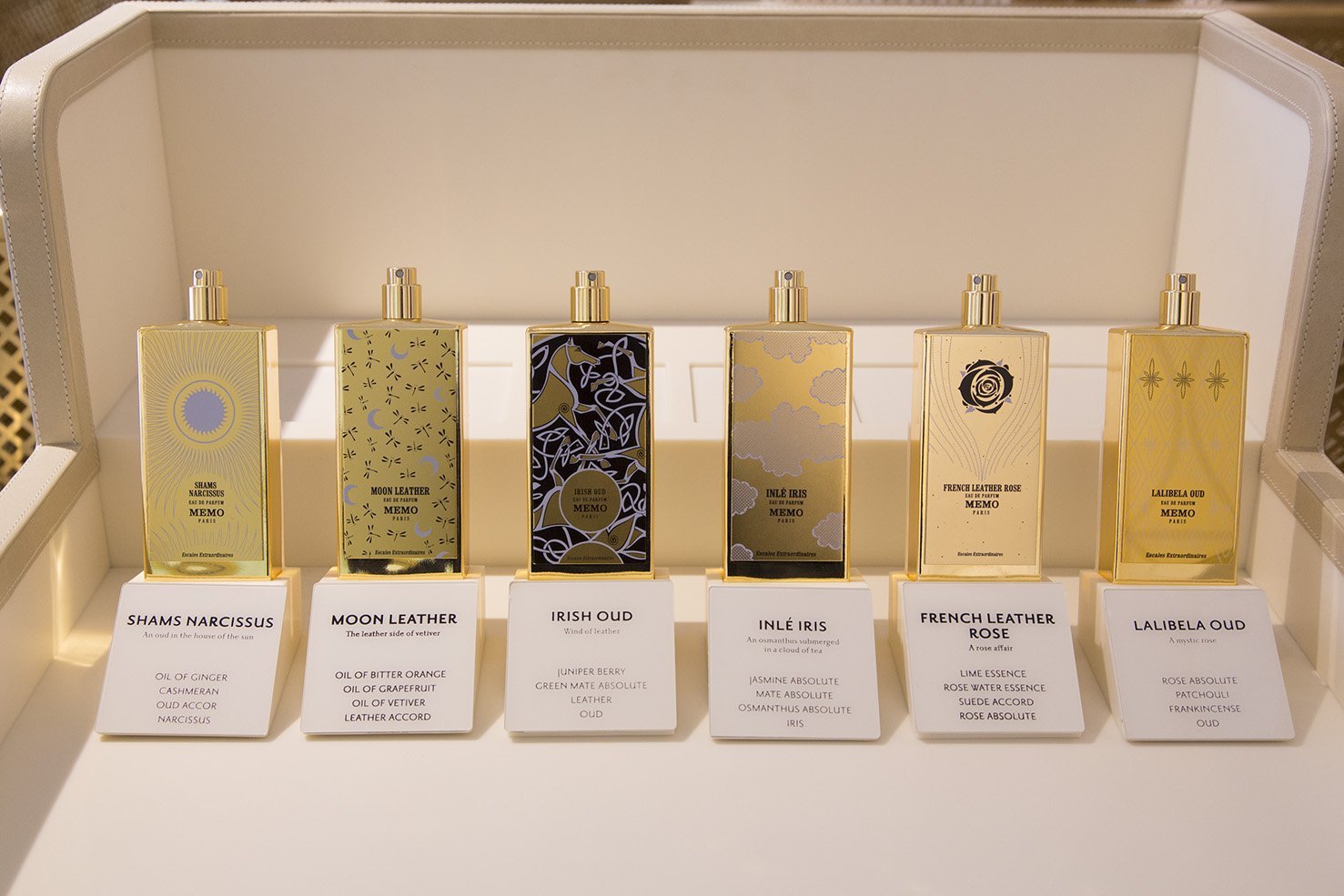 Memo Paris
Journey around the world, from Lalibela, Ethiopia to Marfa, Texas to Granada, Spain via Memo Paris' globally-inspired scents. Created in collaboration with renowned perfumers, Clara and John Molloy's passion for travel launched their bespoke fragrance brand in 2007. Meaning 'the escapes', Les Echappées is a collection of perfumes symbolizing a destination. In addition to hair perfume, Memo Paris has recently launched its Flying Collection, four limited-edition perfumes that each tell their own fragrant story.
24 Rue Cambon, 75001
Floraiku
Ensuing the success of Memo Paris, Clara and John Molloy launched their second fragrant endeavor Floraiku in July 2017, this time creating perfume as a poem. This collection of unisex fragrances, each one embodying a haiku with names including 'The Moon and I' and 'Cricket Song', was brought to life by expert noses Alienor Massenet and Sophie Labbé. This past October the Floraiku flagship store opened in the 8th arrondissement, combining French elegance with a Japanese aesthetic. Even the packaging is a work of art.
28 Rue Bayard, 75008
Histoires de Parfums
An epicurean with a fascination for fragrances, perfumer Gérald Ghislain opened his Haut Marais boutique Histoires de Parfums in 2000. Ghislain's custom perfumes are in fact fragrant novels, musical scores, and living poems, to be read on the skin. Each of his unexpected scents tells its own story, which you can learn about and examine more closely by joining his in-store "Discovery of Ray Materials" olfactory experience.
11 rue du Roi Doré 75003 Paris
Universelle Buly 1803
Step back in time when you enter Universelle Buly 1803, a beauty emporium reminiscent of an apothecary, with two outposts on either side of the Seine river. Their all-natural perfumes are at once delicate and intoxicating. This past spring Buly collaborated with the Louvre Museum to create eight limited-edition fragrances inspired by works of art. Wonder what the Venus de Milo smells like? Stop by their shops or the Louvre until January 6th to find out.
Officine Universelle Buly 1803
6 Rue Bonaparte, 75006
45 Rue de Saintonge, 75003
Read more about these perfumers and the history of fragrances in Paris, here. And if you'd like to create your own bespoke scent, stop by The Alchemist Atelier where an expert perfumer will guide you. You may also find more picks for bespoke perfumes in Paris in this blog post.
Kasia Dietz is a freelance writer and handbag designer from New York who leads bespoke fashion tours and bag painting workshops. Kasia writes about life in Paris and travels beyond on her blog loveinthecityoflights.com and contributes to magazines and sites including France Today, Evening Standard, The Independent, Metropolitan, SilverKris, Newsweek, Bonjour Paris, Fathom, Hemispheres, Skylife, Canadian Traveller and Luxos. Kasia Dietz handbags are inspired by worldly jaunts, made in Paris, and available online and in select Paris boutiques.