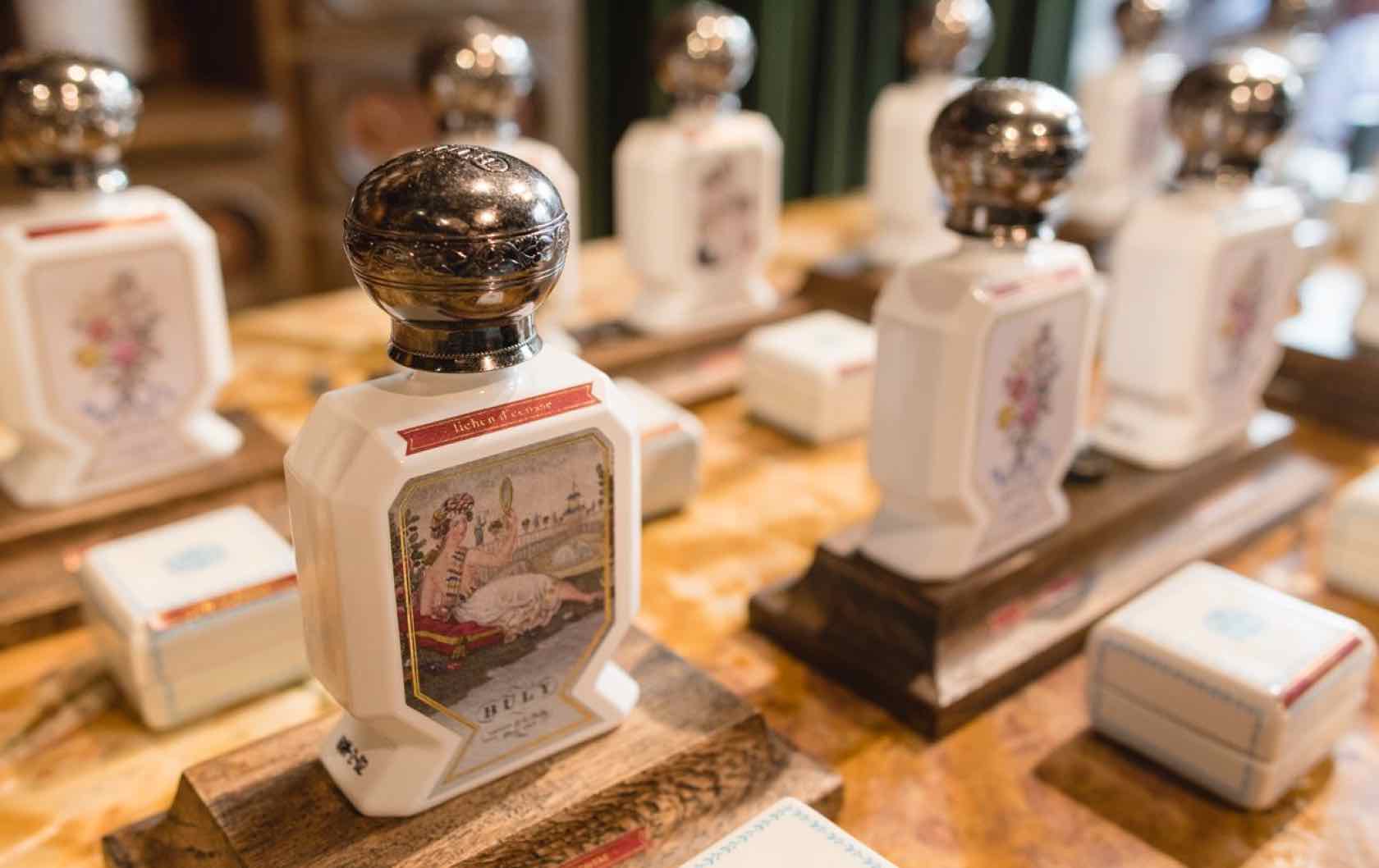 Paris has been called the capital of many things: romance, fashion, food… and we'd like to add one more specialty to the list: beauty. And more specifically, beauty shops.
Beauty products
are definitely having a moment right now (take a look at the #shelfie hashtag on Instagram if you need proof) and the beauty shops in Paris are stepping up to the plate.
Beauty Shops in Paris
Here's a list of our favorite beauty shops in Paris for all of your skincare, make-up, and #shelfie needs.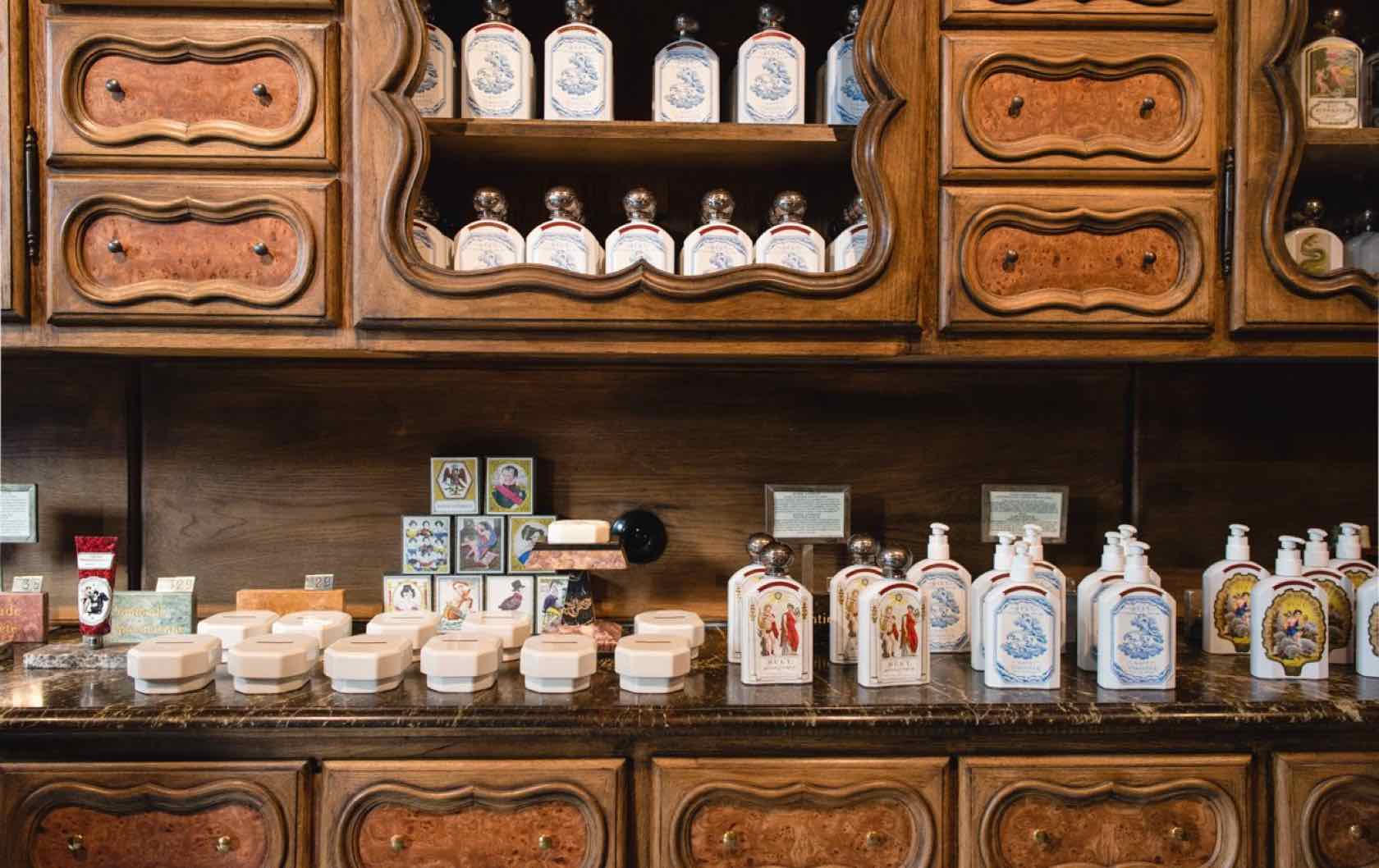 The Classic Apothecary Beauty Shop: Buly 1803
One step into
Buly 1803
and you'll think you've died and gone to some sort of apothecary heaven. There are two shops in Paris: one in the trendy Marais neighborhood and one on Rue Bonaparte, right across the Seine from the Louvre. Both shops have little elegant bottles of lotions, soaps, and oils lining their dark-wooded walls, with prices that reflect the quality of the products but that won't break your travel budget, either. The store has its roots in perfume going back as far as 1803, to the time of Napolean, so if you're looking for a truly unique and meaningful French souvenir in the beauty realm, this may be one of the most perfect beauty shops in Paris for you!
Side note: If you plan to spend a lot of time in the Marais neighborhood (one of the most popular areas in Paris), we have several Paris Perfect properties located here.
Natural Beauty: Oh My Cream
Oh My Cream is basically a smaller, brighter, very well-curated Sephora that focuses on clean (read: natural) beauty products. The brand is selective about the products they offer, and you'll probably recognize many popular and trendy bottles on their shelves. It's almost like walking into a real-life Instagram feed. They also have a selection of their own products that adhere to their company's three-step skincare routine.
For a Luxurious Experience: Guerlain
If you're looking for the ultimate luxury beauty shop experience in Paris, go no further than the
Guerlain House
. Since 1914, this shop has been located on one of the most famous avenues in the world, the Champs-Elysees. The architect, Charles Mewes, was also responsible for the beautiful Ritz Carlton in Paris and the Carlton in London. And, because this is France, there is also a restaurant in the building, Le 68, led by Michelin-starred chef Guy Martin.
Pro tip:
If you're looking for the total Paris luxury experience, we can recommend our popular
Bordeaux apartment
with stunning views of the Eiffel Tower! If you're interested in this property make sure to book quickly, as it fills up pretty fast.
The Cult Classic: Caudalie
You'll probably find a Caudalie product on every French girl's shelf. This brand is known for creating its products from the extracts of grapes (so French!) and its lotions, moisturizers, oils, facial sprays, and more can be found in most French pharmacies. However, there is also a Caudalie boutique located in the popular Marais neighborhood — on the ground floor you'll find all of the usual beauty products, and on the next floor up you'll be able to treat yourself to some pampering in their spa treatment room.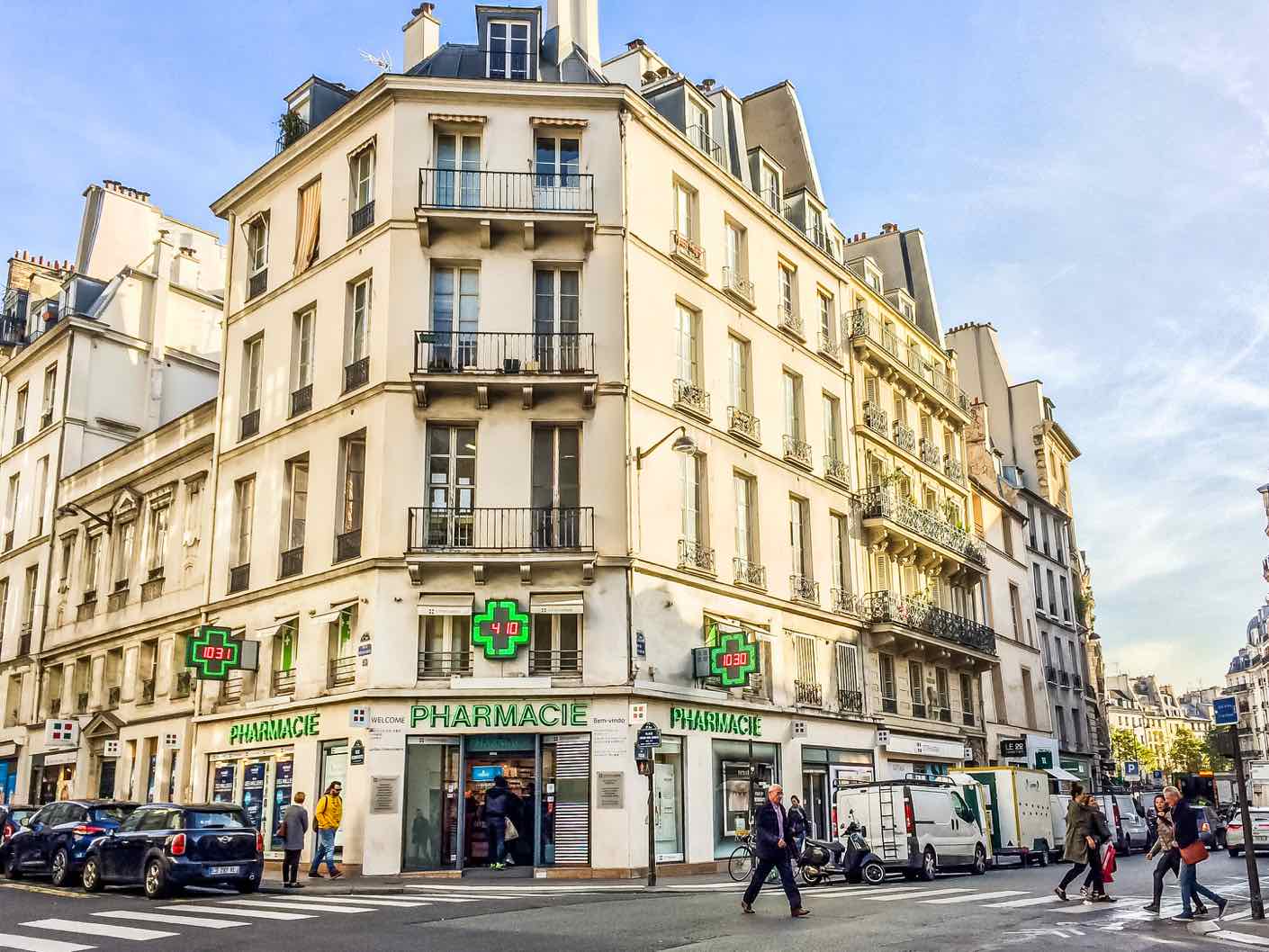 Do It the French Way: City Pharma
When you're thinking about the best beauty shops in Paris, it might seem strange to add a pharmacy to the list. But hear us out! French pharmacies aren't only for the sick; they've become shopping meccas for beauty enthusiasts, too. You can also stop by whenever you've run out of your favorite micellar water, or want to try a new lip moisturizer, or need some sunscreen before a big trip. The biggest (and, according to some sources, least expensive) pharmacy in Paris is called
City Pharma
. If you're wondering why a pharmacy made it onto this list, just trust us: apparently this place used to be a well-kept secret among make-up artists, but now word is out! You can find all the French beauty products that are either unavailable or way more expensive abroad: Bioderma, Caudalie, Avene, La Roche-Posay, and more. Bonus: if you spend over 175 euros here in the same day, you're eligible for a VAT refund!
Pro tip:
this pharmacy is located between the 1st and 7th arrondisements, near the Musee D'Orsay and Jardin du Luxembourg. There are plenty of Paris Perfect apartment options for this neighborhood, including the petite but charming
Clairette
(for smaller parties) and the larger
Lalande
apartment, with a balcony view of the Eiffel Tower that will make you feel like you've stepped out of real life and into a postcard.
So have we convinced you to take your #shelfie game to the next level? We'd love to help you find the perfect Paris apartment to serve as the headquarters for your beauty shop mecca to Paris. Call 
1-888-520-2087
 from the USA or email 
[email protected]
 for our apartment reservation team. And make sure to share your #shelfie hauls with us on Instagram by tagging 
@ParisPerfectRentals
!