Triangle d'Or
Home to the world's finest Haute Couture shops, the Triangle d'Or is a fashion lover's paradise. The best part? This fabled fashion district is a short walk from many of our vacation rentals!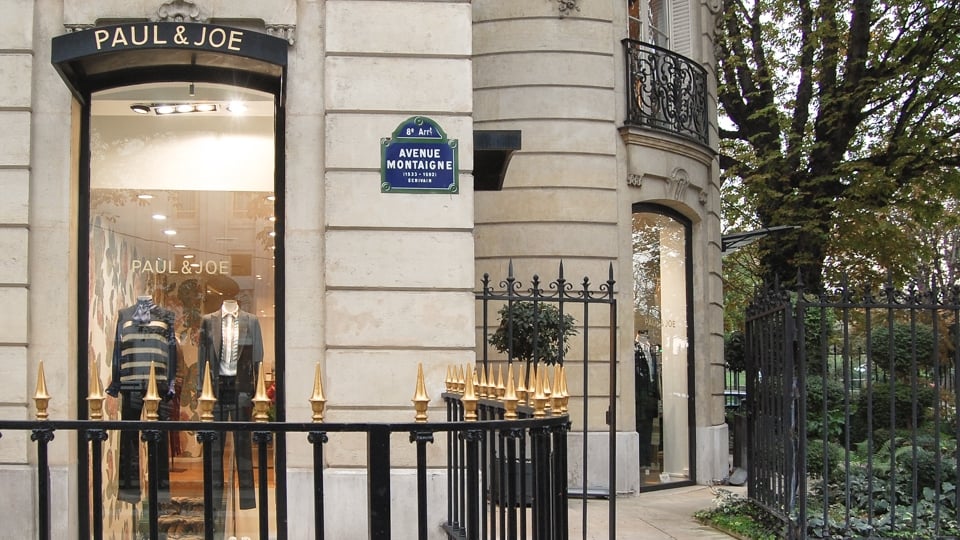 If you love Parisian shopping and fashion, a huge plus about renting an apartment at www.parisperfect.com is that you are a stone's throw from the best shopping in Paris, 'Triangle d'Or'. The triangle d'or in Paris is the area around Avenue Montaigne, Ave George V, and Rue Francois 1er, where you find the finest Haute Couture shops in the world. Getting there from our apartments is a snap: simply cross the river at Pont de l'Alma and walk up Avenue Montaigne to discover the most exciting fashion shopping in Paris and among the best in the world.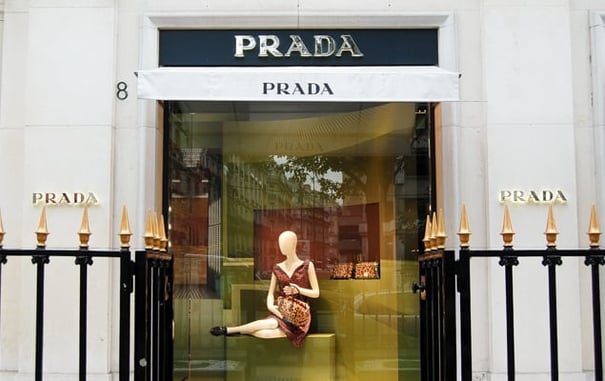 Flagship Stores
When you shop in the Triangle d'Or in Paris, there are so many flagship stores on this street that you will be overwhelmed with the Paris shopping possibilities: Dior, Chanel, Louis Vuitton, Ferragamo, Dolce e Gabbana, Max Mara, Christian LaCroix, Valentino, Prada, Ungaro, Joseph, Bonpoint, Jean Louis Scherrer, Gucci, Pucci, Loewe, Krizia, Bulgari, Calvin Klein, Nina Ricci, Ynes de la Fressange, Donna Karan, Celine and that's not all! Yves Saint Laurent made a monument of their flagship store in Paris, where one of Paris' most influential designers established his headquarters. Continue your Paris shopping spree and find Bulgari and their fabulous jewelry; shop at S.F. Dupont, the most prestigious writing instruments in the world. Shopping in Paris for luxurious designer linens? Porthault Linens (Linge de Maison) is based here. Looking for that special perfume in Paris? - No problem! Caron's shop is located in the Triangle D'Or of Paris, a French institution for Parisian women.
Continue your Paris Shopping excursion around the corner on Avenue George V, where you can shop at Louis Vuitton, Hermes, Gianfranco Ferré, Givenchy, and Kenzo. Rue Francois 1er intersects George V and Ave. Montaigne in Paris, forming the shopping triangle. Shop at Rochas, Courreges, and Balmain on this beautiful street.
Continue towards the Champs Elysees in Paris to shop at trendy Zara and the last word in cosmetics, Sephora's flagship store. You will pass the newly remodeled Luis Vuitton flagship store and won't be able to resist a stop, even if it's just to enjoy their gorgeous luggage and bags.
Opening Hours:

Most stores are open from Monday to Saturday, from 10 a.m. to 7 p.m. Remember that if you aren't ready for the price tag of an original Chanel suit, the Paris sales are in January and July, often well worth a visit. Watch your wallets as pickpockets here are always on the lookout for unsuspecting visitors.
Public Transport:

The nearest metros are Pont de l'Alma and Champs Elysees.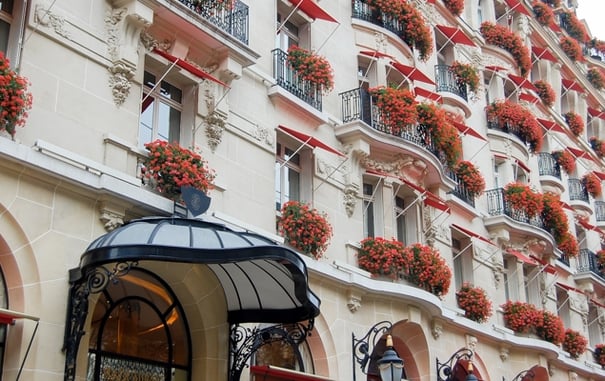 Plaza Athenee
When you've had your fill of Paris shopping or if your partner prefers to avoid it altogether, there are two posh options for a drink, meal or afternoon tea, the Plaza Athenee and the Four Seasons George V. The Plaza Athenee, one of the most luxurious hotels in the world, is in the middle of the Triangle D'Or on Ave. Montaigne is worth a visit to enjoy the sumptuous surroundings and to watch for famous faces. Strolling home to our apartments is a pleasure; both hotels are a beautiful 10 minute stroll across the romantic Seine.
At the Plaza Athenee Hotel in Paris, you'll enjoy visiting the hotel where the last episode of Sex and the City was filmed. The price for a basic room starts at € 800 per night for two people. Our Paris accommodations and apartments for rent are excellent value in comparison. They are less than five minute's away on the preferred Left Bank, and cost less than half that amount for 4 people. Luxuriously remodeled, many have unforgettable views of the Eiffel Tower. Whether this is your first of 100th trip to Paris, there is something quite unforgettable about seeing the magical light show from your private Paris short term rental apartment at night, when 20,000 lights start to twinkle every hour for five minutes. For romance, luxury and memories of a lifetime, nothing compares with a stay at www.parisperfect.com.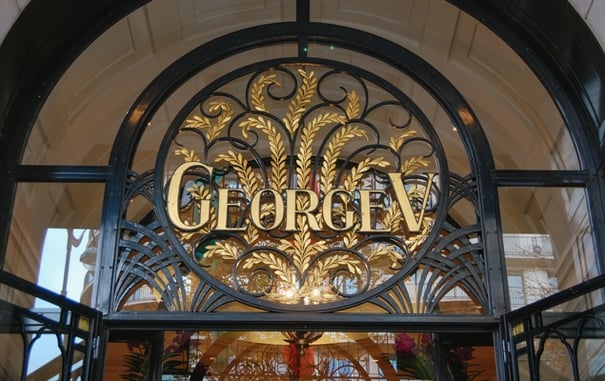 George V Hotel
The George V Hotel was completely remodeled by the Four Seasons Group. Since reopening, it has become one of the most popular destination hotels of Paris. It is a five-minute walk from most of our Paris Perfect apartments and a wonderful oasis after a day's shopping in Paris. For a very special meal, try the Le Cinq restaurant that has earned three Michelin stars. Or, savor afternoon tea in the live piano bar. You will delight in the original, stunning floral displays by Jeff Leatham, an American from Utah who is renowned throughout France as a 'magician fleuriste', a floral magician. He works for the George V fulltime and each week he creates a new, astonishing floral theme for the hotel.
A visit to the George V after your Paris shopping excursion will help you appreciate the value of luxury Paris rentals. At the George V, a basic room starts at € 815 per night for two people without a balcony or view of the Eiffel Tower . This is substantially more than our largest apartment which sleeps 8 and has a view of La Grande Dame de Paris. The George V's Romance Package starts at € 1,050 per night and doesn't offer the incredible views of this romantic Paris apartment on the Left Bank, costing substantially less.
Sign up for our Vacation Perfect newsletter and real estate updates.