Designer Depots
Looking for a bargain? Paris' luxury consignment shops and designer depots are a must for savvy shoppers. To help you plan your shopping trip, we've listed our favorite shops in Paris.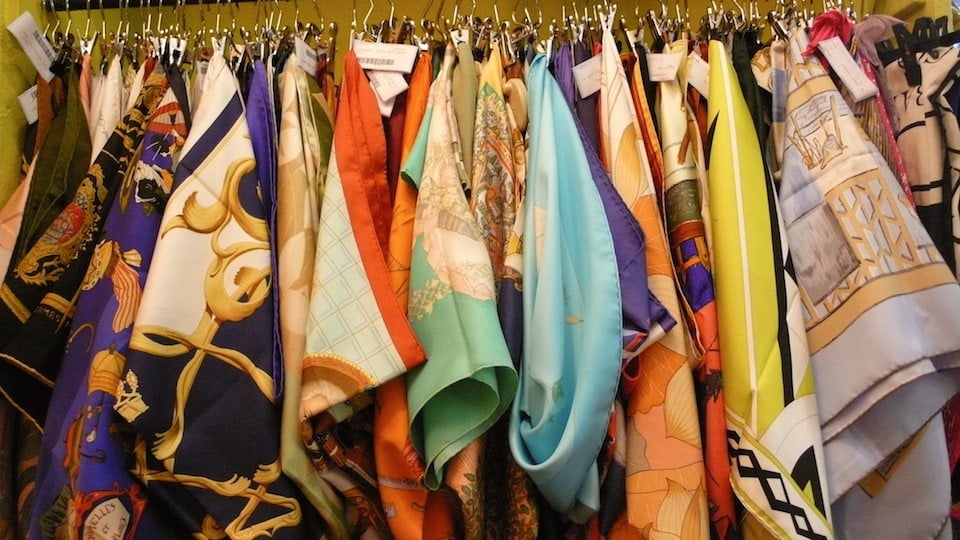 If you love fashion and discounts like we do, there are a few stores you'll want to add to your plans while you're in Paris. Here we'll share with you some of the best insider shopping spots for discount designer finds and consignment shops. These are some of the top spots to find fabulous year-round treasure troves at Paris' largest luxury consignment stores!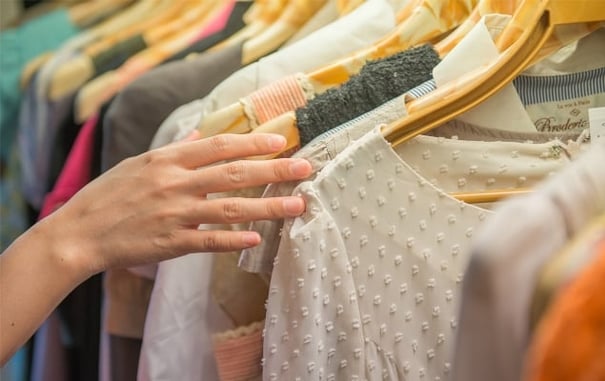 Arlettie - The Largest Designer Sales Events in Paris!
Arlettie is another discount fashion opportunity that you won't want to miss while in Paris. They host amazing private sales of luxury French and foreign brands such as Carven, Diane von Furstenberg, Longchamp, Marc Jabobs and many others. The private sales are available by invitation only, but luckily you can get a free Discovery Pass by subscribing on their website or you can a become a member for 50 Euros for 1 year for VIP access to all of their sales.
The sales events is tailored to the specific luxury brand, and features a large selection of discounted clothes, shoes and accessories depending on the brand's individual collections. Discounts are unbeatable and the products are all very well organized by size and style. Make sure you know your European sizing before you arrive as there are no changing rooms!
There are now two locations for the Private sales, one in the 16th near to Trocadero and the second in the Marais.
Website: http://www.arlettie.fr/
Trocadero Address: 17 Avenue Raymond Poincaré, 16th arrondissement
Métro: Trocadéro (Line 6, 9), Victor Hugo (Line 2)
Marais Address: 13 Rue Jean Beausire, 4th arrondissement
Métro: Bastille (Line 1, 5, 8)
---
Misentroc
Misentroc's store on Notre Dame de Champs stocks a range of classically elegant fashion for both men and women. The clothes are generally more expensive than those in the Vavin store, which stocks trendier and affordable pieces for Paris' younger crowd. Designer jeans can be purchased for less than $50, and we found a beautiful Vivienne Westwood dress for $150.
Address: 63 Rue Notre Dame des Champs and 15 Rue Vavin, 6th arrondissement
Opening Hours: Tuesday to Friday from 10:30 am – 1 pm and 2 pm – 7 pm
Métro: Notre-Dame-des-Champs (Line 12)
---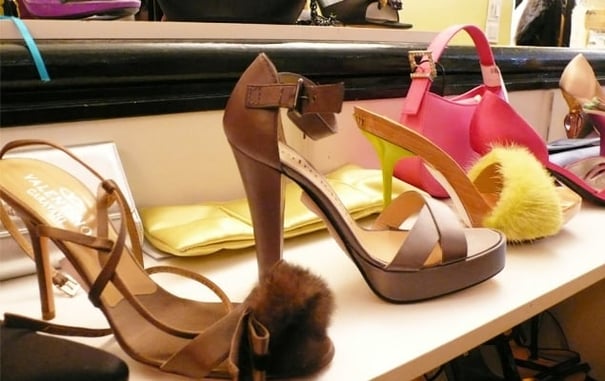 Alternatives
Located in the bohemian Le Marais district, Alternatives is a popular destination for Parisian models for reselling and buying the latest designer fashions. You'll find a great range of clothing, including coats, dresses, shoes, bags and men's clothing. Take the time to browse and then step outside to enjoy the many bistros, bars and cafés in this popular neighborhood.
Location: 18 Rue du Roi de Sicile, 4th arrondissement
Opening Hours: Tuesday to Saturday, 11 am – 1 pm and 2:30 pm – 7 pm
Métro: St. Paul (Line 1)
---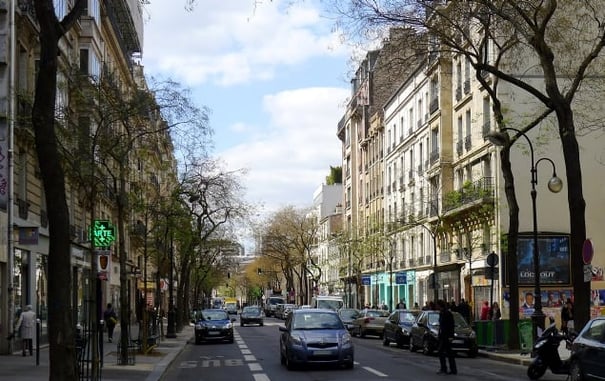 Rue Alesia
Rue d'Alésia in the 14th arrondissement is teeming with off-price and discount shops. This street is less known to Paris visitors, but a find if you're looking for overstocks of a number of known designers. At No. 64 and 110-112 Rue d'Alésia you'll find Sonia Rykiel, Cacharel Stock is at No. 114, Jacadi at No. 116 and there are many trendy boutiques in between. There are two antiques and furniture consignment stores on Rue d'Alésia, too. The biggest is simply called Depot Vente Alesia and it's located at No. 117 (Open every day from 10am to 7 pm). You'll find a huge selection at this shop where both individual and antique dealers sell their items. If you're in the market for an antique armoire, table, chandelier, don't miss it!
Location: Rue d'Alésia, 14th arrondissement
Métro: Alésia (Line 4)
---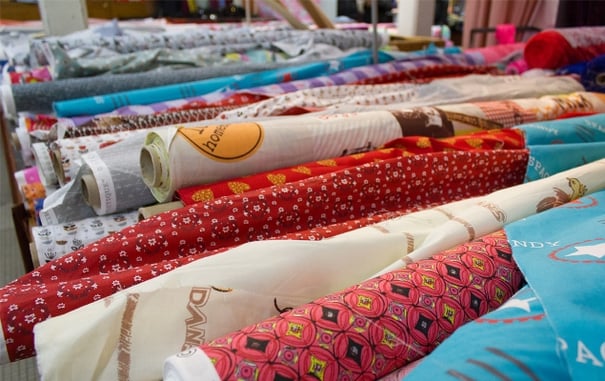 Discount Fabrics
Marché St. Pierre
The Saint Pierre Fabric Market is the place to go if you're on the lookout for discount fabrics and specialty stores. The streets just below the Sacre Coeur Basilica in Montmartre have been famous for discount fabrics for ages. Get off at Anvers métro and head for Rue d'Orsel and the square where you'll find a big Dreyfus store and the red-awning Reines store. The fabric stores are slowly disappearing and being replaced by souvenir shops, but you can still find some beautiful silks and cottons … and even have curtains made up to bring home the same day!
Location: Place Saint-Pierre and Rue Livingston, 18th arrondissement
Métro: Anvers (Line 2), Barbès-Rochechouart (Line 2, 4)
Hours: Monday to Saturday from 9 am to 6 pm
---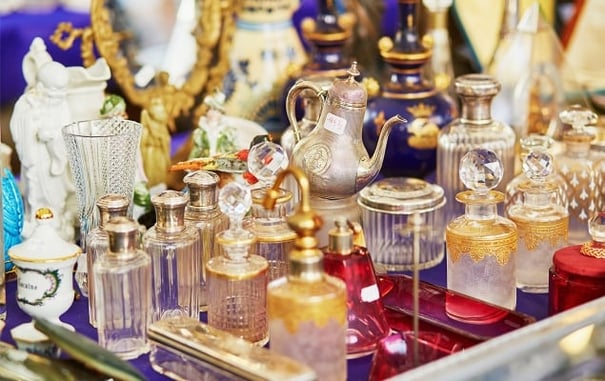 Discount Porcelain & Crystal
The Rue de Paradis is the place to go if you're shopping for discount china, silver and crystal. You'll find everything from Bacarat to Limoges porcelain here. Just be sure to bring an extra suitcase! Actually, most stores ship overseas and all take credit cards and speak a little English. This shopping street is located not far from the Gare du Nord. While the neighborhood is not the best, it's perfectly safe during the day.
Location: Rue de Paradis, 10th arrondissement
Opening Hours: Monday to Saturday 10 am to 6:30 pm
Métro: Chateau d'Eau (Line 4)
Sign up for our Vacation Perfect newsletter and real estate updates.