Desiger Outlet Malls Near Paris
If you're looking for Paris fashion without the high price tag, look no further than the outlet malls outside the city. Find out which mall has your favorite brands and add it into your itinerary.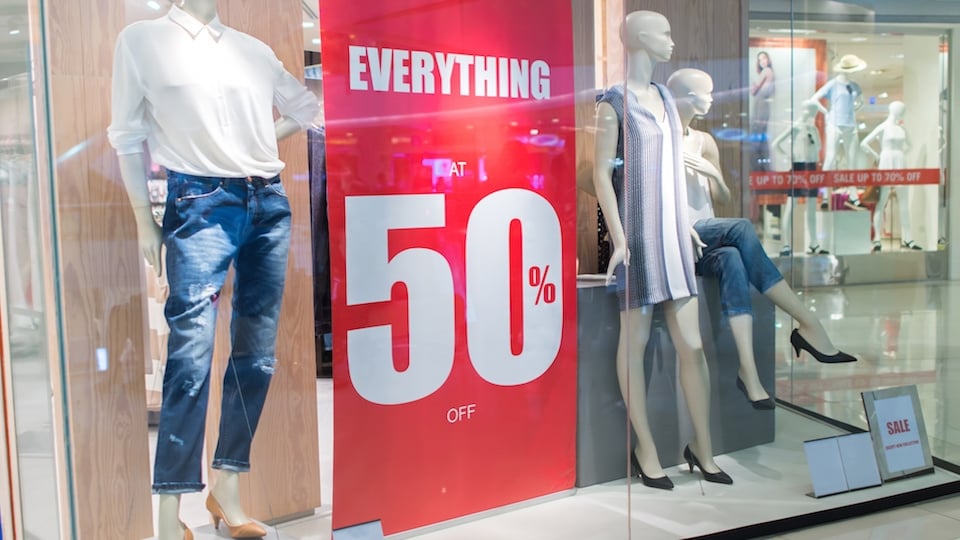 If you're looking for Paris styles at a discount, you'll want to plan to visit the best outlet malls outside of the city. If your time is limited, visit the websites for the outlet malls below to find the one with the most brand names of interest and plan a day trip accordingly.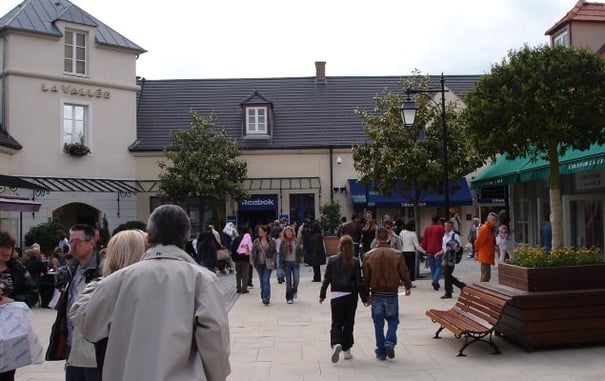 The best of the Paris-area outlet malls is just five minutes from the Disneyland Resort outside Paris. This 90-store mall is designed with a village setting and has more high-end brands than its competitors. Many of these shops—including Celine, Christian Lacroix, Givenchy—have few outlet stores. The discounts are authentic and often deep. Open daily (except Christmas Day, New Year's Day, and May 1st) from 10 am to 7 pm.
La Vallée Village offers a Shopping Express bus service with departures two times per day from Place des Pyramides near the Louvre Museum in the 1st arrondissement. To book your tickets, visit the La Vallée Village website below. For a day of shopping without the hassle of figuring out transportation, contact the Paris Perfect office and we would be happy to put you in touch with our favorite driver who offers a fixed price service to La Vallée Village.
To get there by RER, TGV, Thalys or Eurostar train: get off at the Marne-la-Vallée Chessy / Parc Disneyland station. Then take the RER A4, towards Paris, exit at Val d'Europe / Serris Montévrain station (only one stop away).
Website: www.lavalleevillage.com
Address: 3 Cours de la Garonne, 77700, Serris
Opening Hours: Daily (except Christmas Day, New Year's Day and May 1st) from 10am to 7pm
---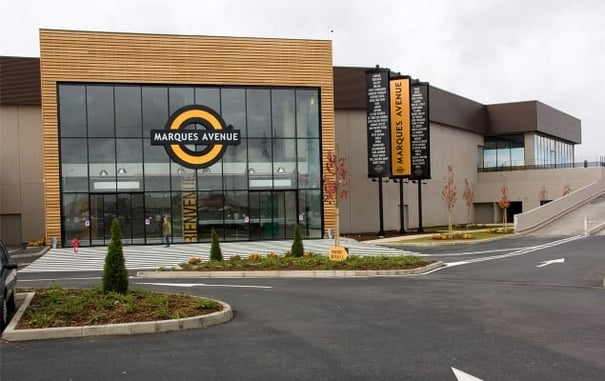 Marques Avenue: L'Ile Saint Denis
This popular mall has mainly mid-priced labels with familiar names you'll recognize. To get there, take the Métro Line 13 to Mairie de Saint-Ouen, then take Bus No. 166 towards Saint-Ouen and get off at the Marcel Paul stop (at the corner of platform Châtelier).
Website: www.marquesavenue.com
Address: 8/9 quai du Châtelier 93450 L'Ile-Saint-Denis
Opening Hours: Monday – Friday from 10 am to 7 pm and Saturday from 10 am to 8 pm.
---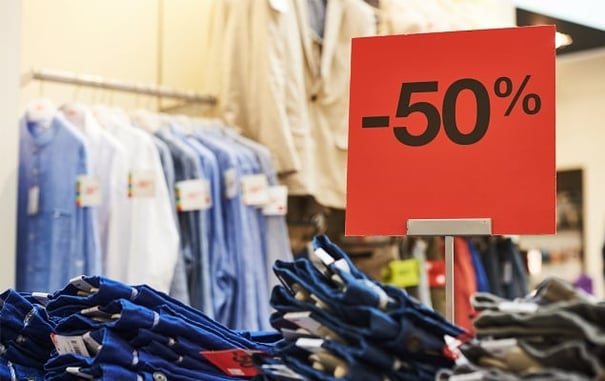 McArthur-Glen Troyes
This is France's largest outlet-mall hub, just outside the medieval town of Troyes in the province of Champagne. Shoppers have three malls to choose from, the biggest and best being home to 84 stores, including Lacoste, Kookai and Calvin Klein. From Paris' Gare de l'Est, it's about 1.5 hours by train to Troyes. But if your plan is to power-shop your way through all three Troyes outlet centers, it's much more practical to rent a car.
Website: www.mcarthurglen.fr
Address: Voie du Bois, Pont-Sainte Marie, Troyes
Opening Hours: Monday - Friday from 10am to 7pm and Saturday from 9:30am to 7pm
---
Marques Avenue: Troyes
The large outlet mall includes Hugo Boss, Etam, Naf-Naf and outlet shops for many trendy French chain stores.
Sign up for our Vacation Perfect newsletter and real estate updates.