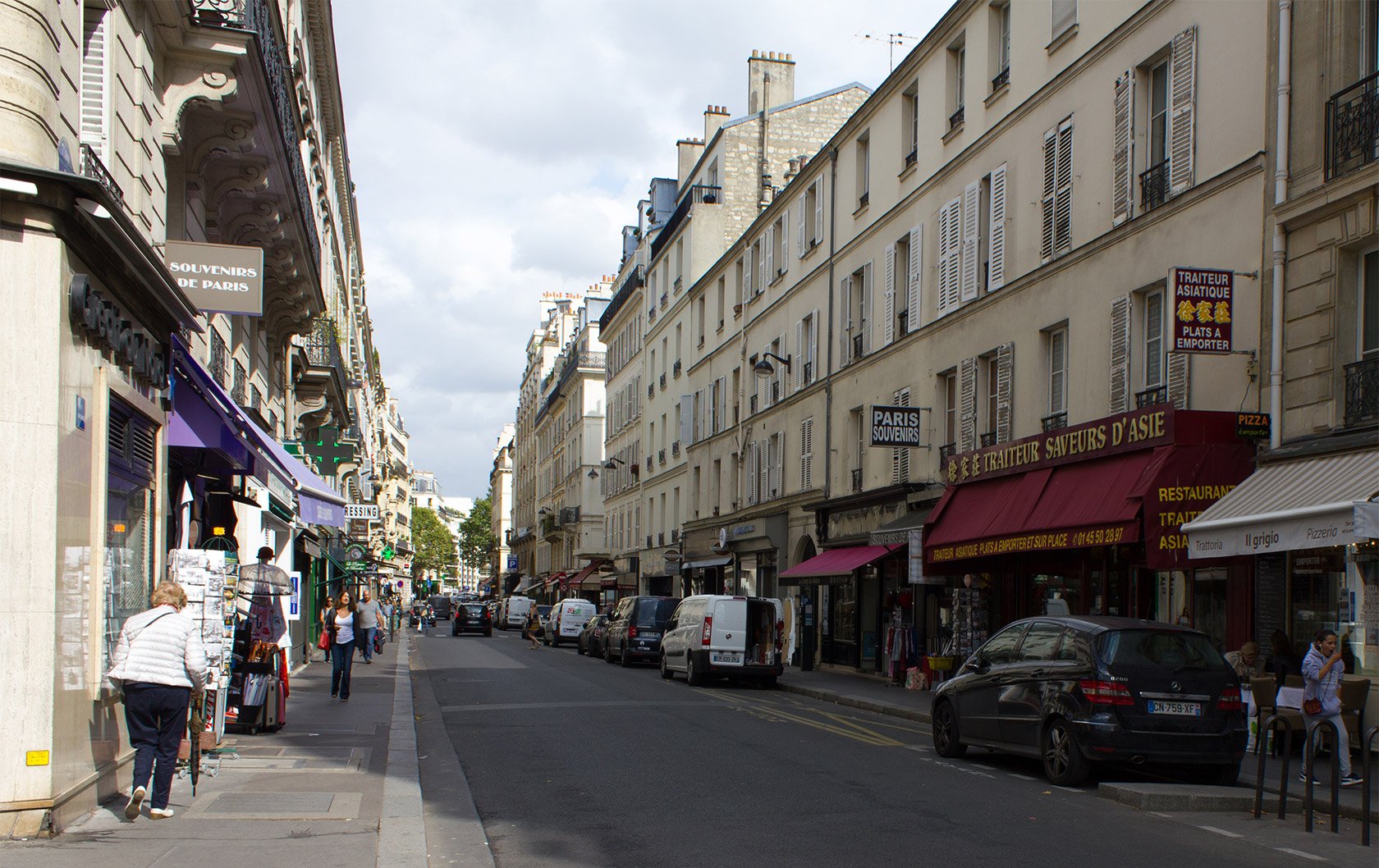 One of the nicest things about living in a Paris apartment is the sense of community you feel, living in a true neighborhood, and interacting with the local residents. Wandering the same streets each day, you have the opportunity to retrace your steps, to notice little changes from one day to the next. Several months ago, I was strolling in the 7th arrondissement on a gray afternoon, daydreaming and ebullient (which is my normal mood in Paris). My silent thoughts were abruptly punctuated by the sounds of pounding hammers and whirring drills. I glanced up to see 2 workmen on ladders, hanging light fixtures, and putting the finishing touches on a retail shop. I wasn't sure at the time what type of store it was as the signage was not in place yet. I took note, but kept walking, not really registering in my brain….the kind of everyday occurrence you notice, yet fail to attach any significance.
Several days later I was strolling again in "my" Paris neighborhood, and was delighted to find the workmen gone, and the freshly painted shop now officially open for their first day of business (in retrospect, I'm not sure if it was a grand remodel of an existing shop, or a new shop being readied…but no matter). The newly hung lights shone brightly, front windows dressed and polished, ready to greet their customers. I couldn't resist stopping in to learn more.
The shop offers a delicious taste of Spain in the heart of Paris. El Sol specializes in gastronomic specialties from Espagne, including wine, cheese and the mouth-watering Spanish delicacy known as Jambon Iberico de Bellota.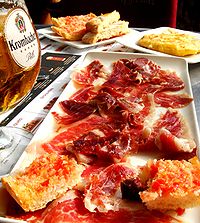 (Photo courtesy of Wikipedia)
This exclusive product is from a very special breed of black pigs, pata negra, indigenous to south and southwest Spain. These distinctive animals have black hooves, and are allowed to roam freely in the oak forests, indulging in a diet primarily of acorns (bellotas), which give the jamon it's unique flavor. Generously marbled with fat, the meat is salt-cured for 12-36 months to bring out the sweetness and delicacy of flavor.
I met the owner, Jose Maria, and he insisted I taste a free sample (degustation gratuit) of this very special ham. The fragrant, thinly-sliced morsel melted in my mouth, sweet, slightly smoky, nutty and aromatic.
I wished him good luck in his new shop, and he was gracious to allow me to take photos.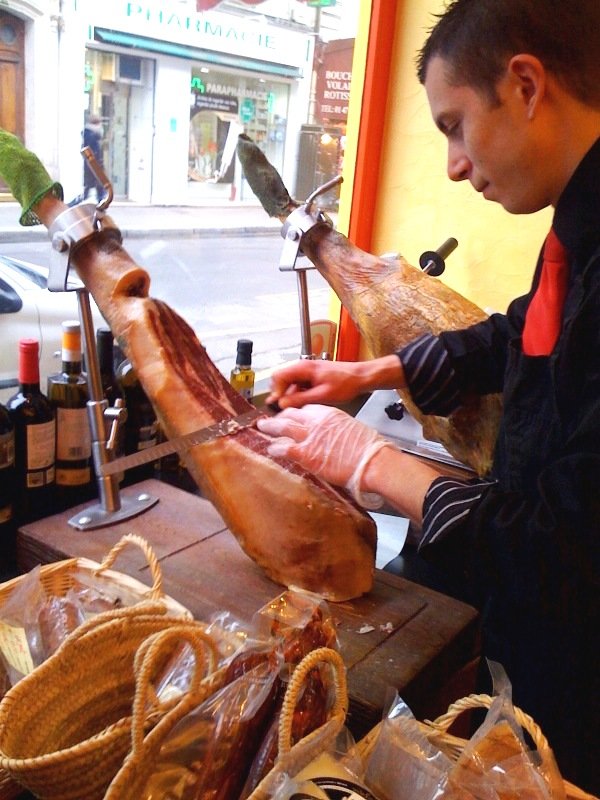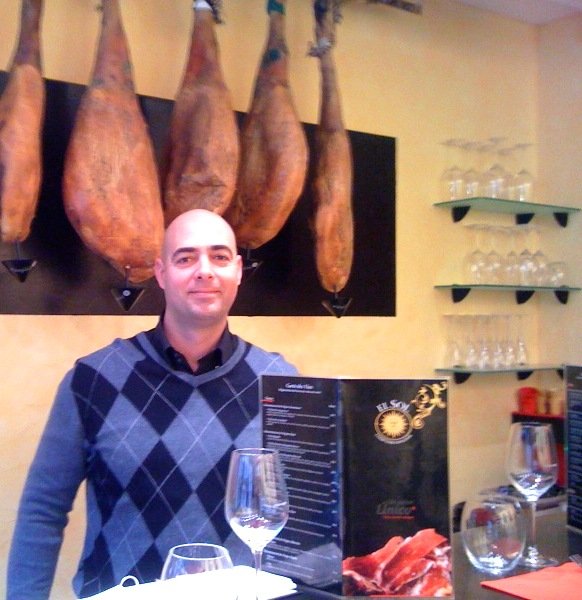 This is the type of personal interaction that most tourists never get to experience if you're staying just a few days in a busy hotel. But in a Paris Perfect apartment, you become a temporary local, and part of the neighborhood. You can experience the day to day changes, and feel like you are truly a part of the neighborhood life.
El Sol
147 Rue Saint-Dominique, 75007 Paris, France
01 45 55 84 09
Wishing you bonnee journee as you explore your own Parisian neighborhood.