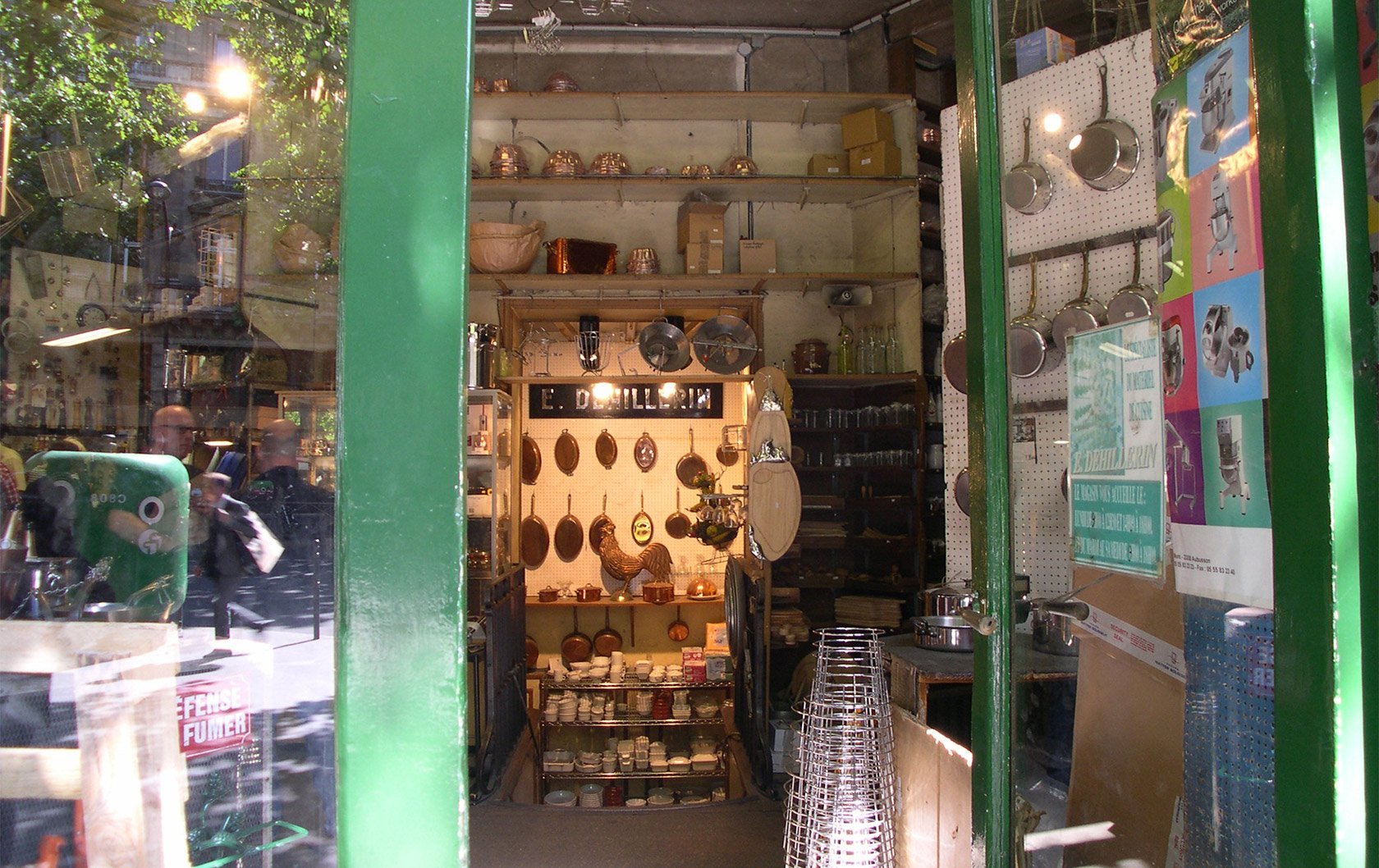 The stores listed below cater to French chefs, with everything a restaurant needs from monogrammed dishes, blank menu boards, wonderful porcelain terrines, to knives, pots and pans, even Styrofoam shaped as the Eiffel Tower, which you can take home as a kitsch souvenir or use for cocktail parties, covered with cheeses and cold meats, tomatoes, and so on. (Yes, that's what I use mine for.)
To get to both, go to Les Halles by Métro. Look for the beautiful old cathedral, St. Eustache. Walk down rue Montmartre, which runs along the right side of the cathedral, and you'll enjoy seeing many of the fresh foods the chefs buy, especially foie gras and pâté de foie gras. There are interesting cooking supply stores on the way, plus a lovely old café on the left – with beautiful wood and tiles inside.
For Dehillerin, you'd pass down the left side of St. Eustache. There are several other chef's stores in the area and it's fun to wander around.
E. Dehillerin
Address: 1-20  rue Coquilliere – 51, rue Jean-Jacques Rousseau – 75001 Paris FRANCE
Phone:  +33 42 36 53 13
A. Simon
Address: 48-52 rue Montmarte, 75002 Paris FRANCE
Tel:  +33 01 42 33 71 65