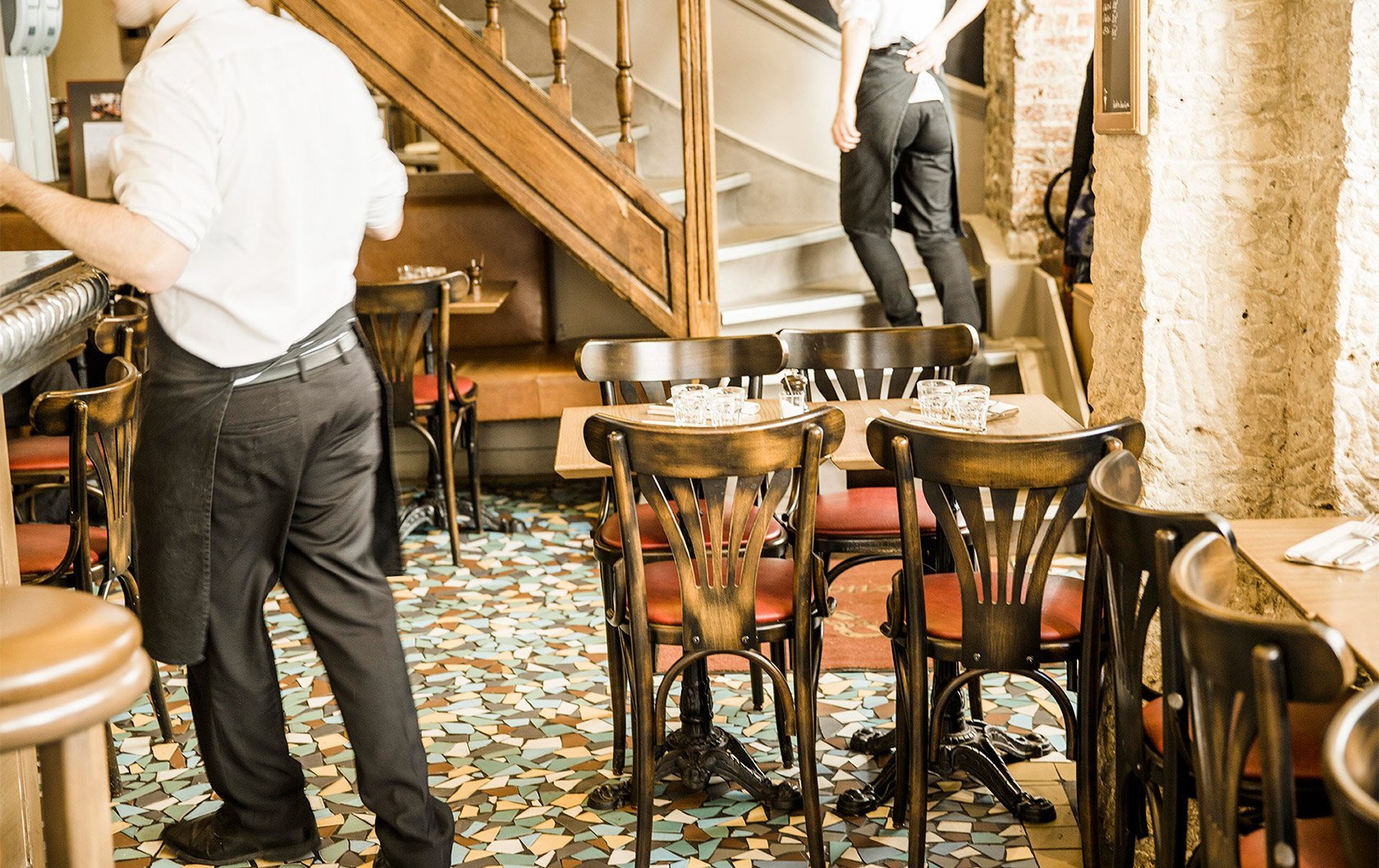 The 7th arrondissement is famous for its outstanding restaurants.  We've spent many years eating in the area and are pleased to share our top 5 restaurants picks.
Le Violon d'Ingres
135 rue St. Dominique, 01 45 55 15 05, http://www.maisonconstant.com/violon-ingres/en/

This is owned by the former-chef of the Crillon and Ritz, Christian Constant. Constant is one of the most famous chefs in France, renowned for his cooking but also training a whole generation of emerging chefs. Highly recommended by Patricia Wells in the New York Times for its excellent menu. Christian Constant was one of the first chefs to create an excellent menu, creating a comfortable and elegant ambiance. Find a combination of 3 course luncheons, an affordable option at this one star restaurant … to superb seasonal dishes. We tried their truffle menu last fall and it was fabulous: the entire menu included truffles, even down to the truffle and thyme ice cream. (This is my husband's favorite restaurant in the neighborhood.)
Café Constant
139 rue St. Dominique, 01 47 53 73 34Every Parisian has their local favorite, where they know they'll eat an excellent meal at a reasonable price … and this is mine. Christian Constant's wonderful, casual restaurant features excellent food at reasonable prices and an ever-changing seasonal menu. A lovely place to have lunch or dinner, and enjoy some of his wonderful dishes at a lesser cost than his Michelin starred Violon d'Ingres a few doors away.
Au Petit Sud Ouest
46 ave. de la Bourdonnais, 01 45 55 59 59Excellent foie gras, magret de canard (marinated duck breast), and confit de canard (preserved leg of duck) at very reasonable prices. We are encouraging all our guests to try this restaurant as the owner and his wife (who speaks beautiful English) are charming and make your dining experience an absolute joy.
Les Fables de la Fontaine
131 rue St. Dominique, 01 44 18 37 55Christian Constant's (of Violon d'Ingres) established this excellent seafood-only brasserie in a lovely location on the square with the fountain. He sold it to his former chef and mâitre d', but still oversees much of its goings on. Small but charming, and the seafood is excellent. The fabulous mousses and other combinations won them a Michelin star. We absolutely love it! Open on Sundays – make your reservations early as it is always full!
Thoumieux Restaurant
79 rue St. Dominique, 01 47 05 49 75Newly reopened to great reviews in partnership with the famous Costes brothers; reservations a must. The chef, Jean-Francois Piege, is formerly of the Michelin-stared Crillon restaurant, and one of the judges on Top Chef in France; excellent dining.  Open on Sundays.
We're always keen to try new places so if you have a favorite restaurant in Paris we'd love to hear about it!