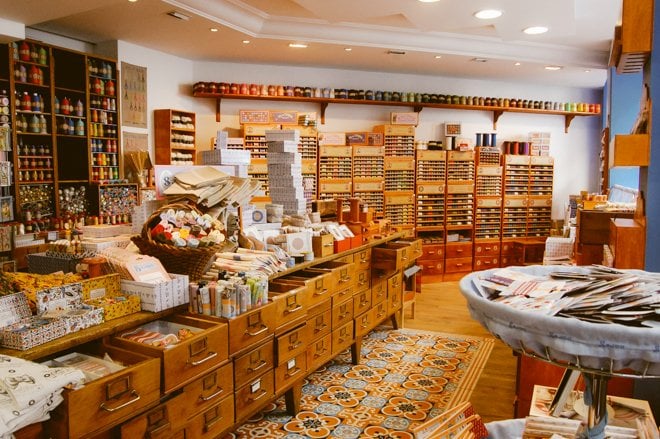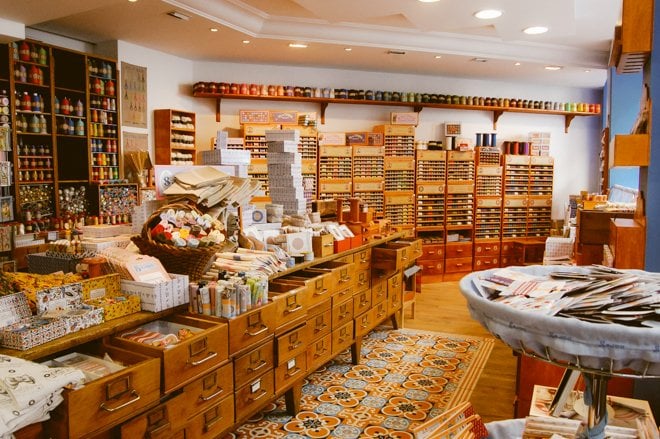 Nestled in the former garment and textile district of Paris, Maison Sajou is a heaven for lovers of sewing, embroidery, and vintage style haberdashery.
Established around 1842, Maison Sajou has an interesting history, exchanging ownership through familial generations and experiencing many relocations throughout Paris. It all started in the small workshop of Jacques-Simon Sajou on the Île-de-la-Cité – the heart and geographical center of Paris. From there, it moved around the 3rd arrondissement a handful of times, then saw the end of its lineage in 1954, in the 8th arrondissement.
In 2005, Frédérique Crestin-Billet relaunched the brand by opening a website and online shop. The Paris boutique followed in 2013, putting down roots just a stone's throw away from its former home on Boulevard Sébastopol.
Crestin-Billet has written and published numerous books on embroidery and collectables, so it was no surprise when the Sajou sewing book was released in 2014, written by an admirer of the company, Lucinda Ganderton. It's full of sewing projects in the classic French vintage style of Maison Sajou.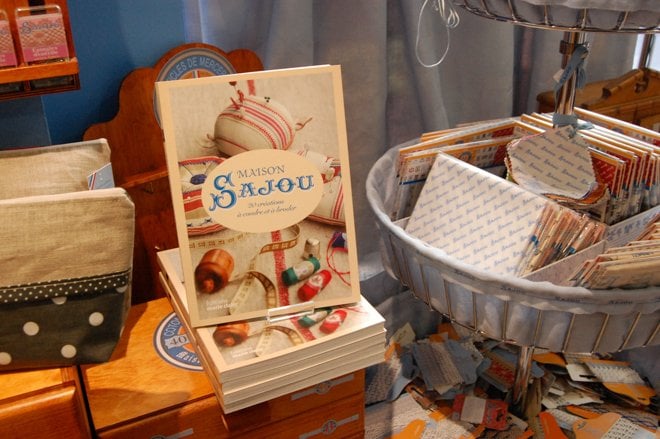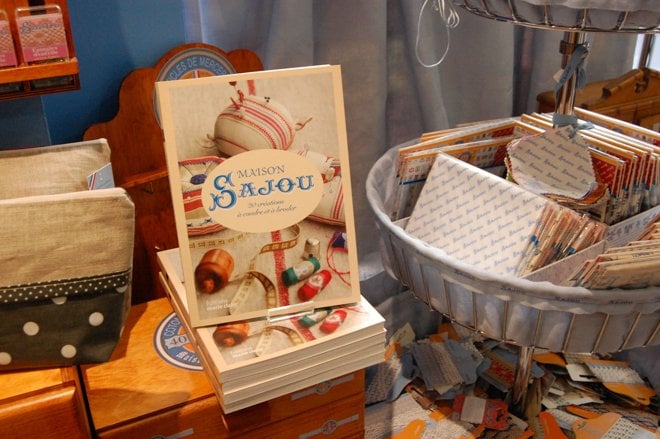 At Sajou, you'll find drawers full of thread spools, pincushions in all shapes and sizes, elaborate ribbons, trims and lace, cross stitch and embroidery patterns, all types of fabrics and so much more. One of their specialties are gorgeous scissors, the handles rendered in lots of different finishes, colors, and even designs like birds and flowers.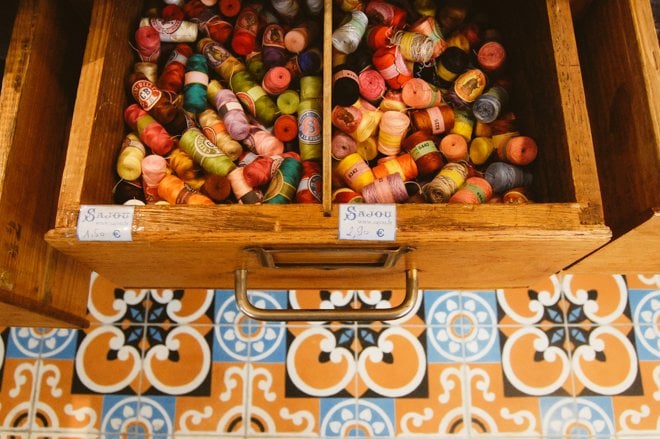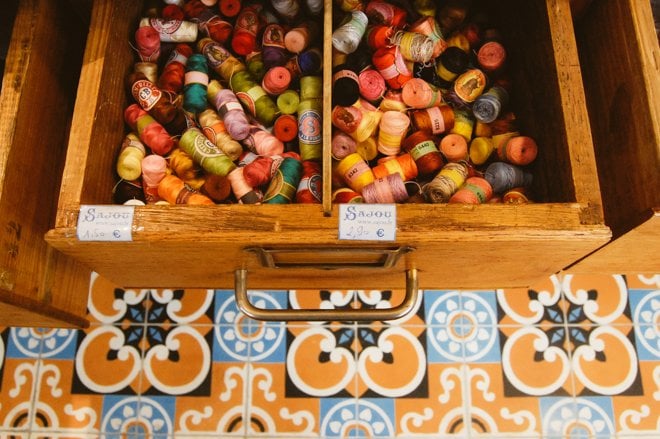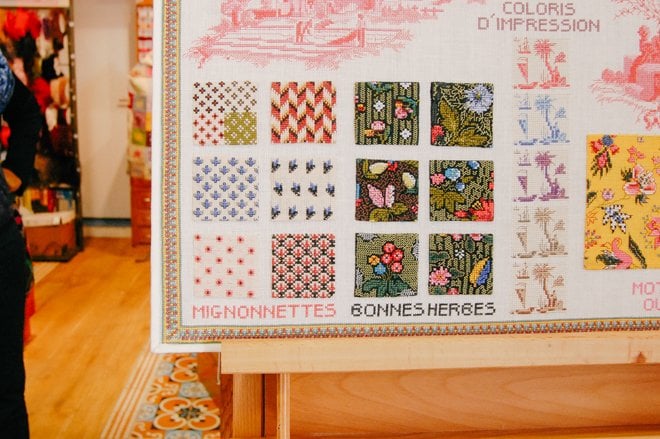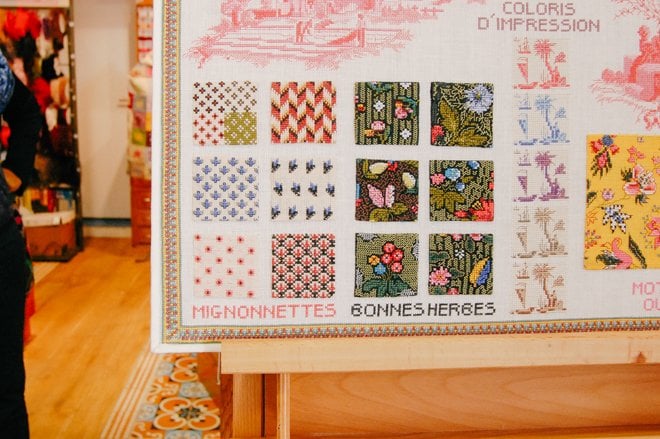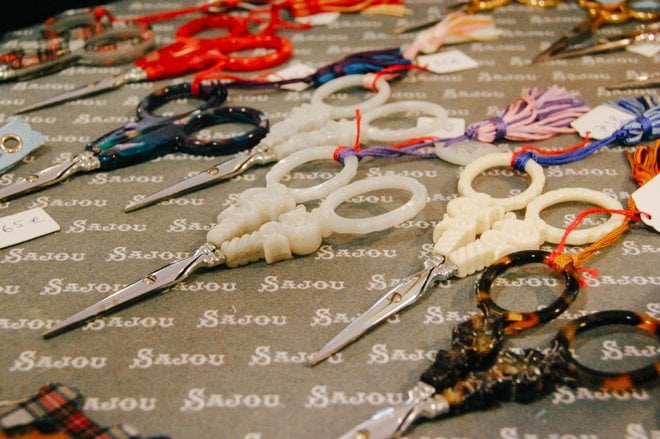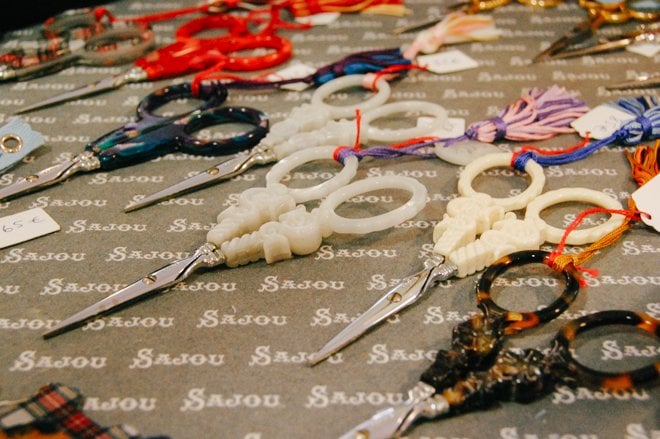 The charming little sewing boxes are some of the most precious items available, complete with all the basics any budding sewing enthusiast would need, including a pair of pretty scissors, a measuring tape and various colors of thread. The one pictured below is part of a collaboration with the Musée de la Toile de Jouy, a museum devoted to Christophe-Phillippe Oberkampf's manufacture of printed fabrics in the 18th and 19th centuries. Isn't the floral design darling?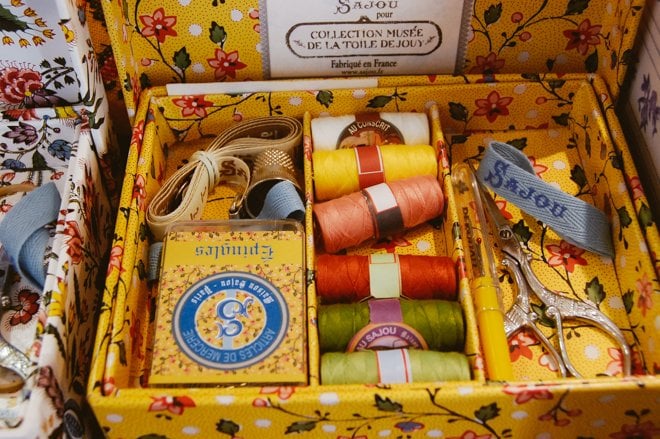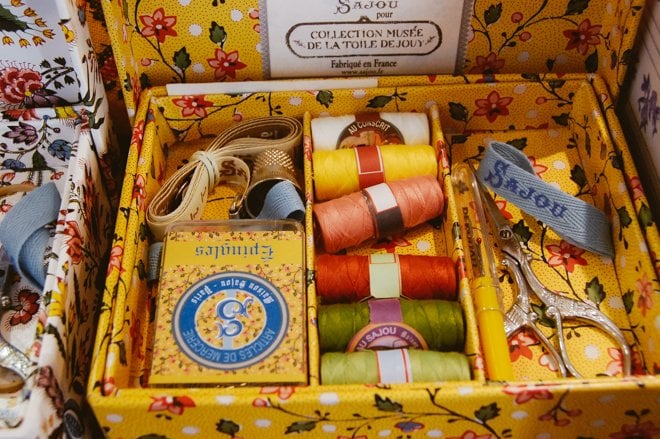 Yet another treasure to be discovered at Sajou is the Fil au Chinois, a legendary brand of sewing thread manufactured in the north of France. It began in the 19th century, much like Sajou itself, and was named in accordance with the popular orientalism of the time. People were fascinated by the exotic, faraway lands and imported goods from Asia. Their logo today is still graced with an exotic Chinese man, as he would have been portrayed 200 years ago.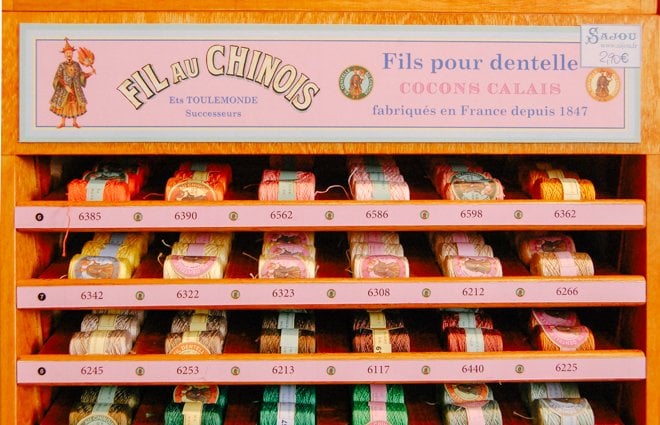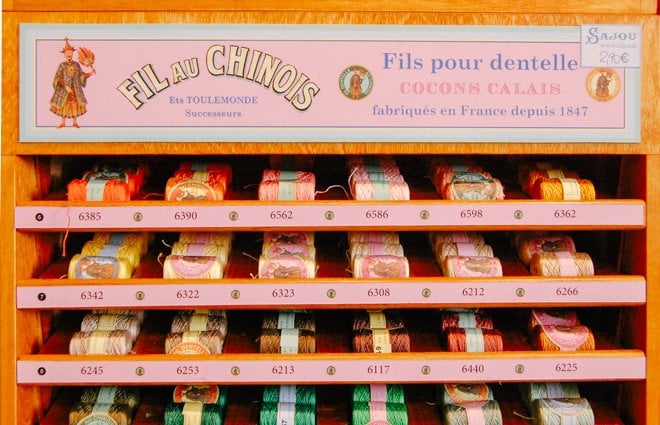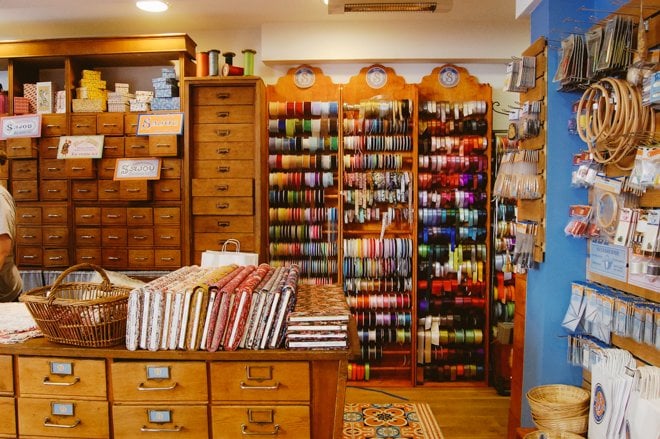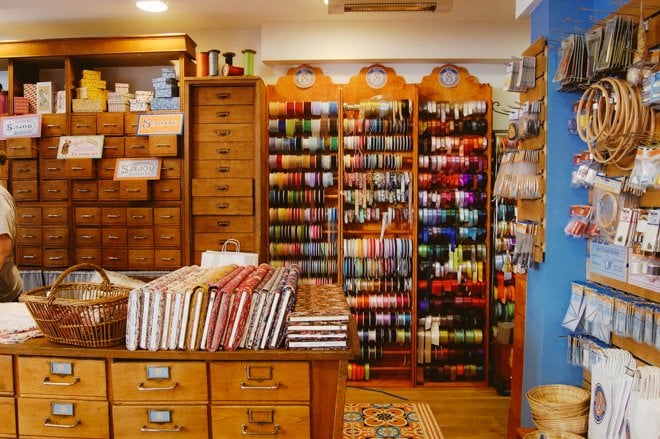 Maison Sajou isn't far from the market of Rue Montorgeuil and the modern art museum Centre Pompidou. Be sure to pop into the store if you're interested in textile arts of any kind!
Maison Sajou
47 rue du Caire, 75002 Paris
Open Monday – Saturday 10:00 am – 7:00 pm
Website
Metro Sentier (line 3), Réaumur-Sébastopol (line 3 & 4), or Bonne Nouvelle (line 8 & 9)
(Image Credits: All images by the Author.)