Boots are all the rage in Paris this year, not just for winter, but to wear all year long.  And what a selection: knee length, above the knee, to the thigh, ankle height — they are everywhere. And in Paris, what can you expect but the most beautiful or outrageous designs you can imagine.  In every color, with fur, buckles, sparkes and more.  Here are just a few…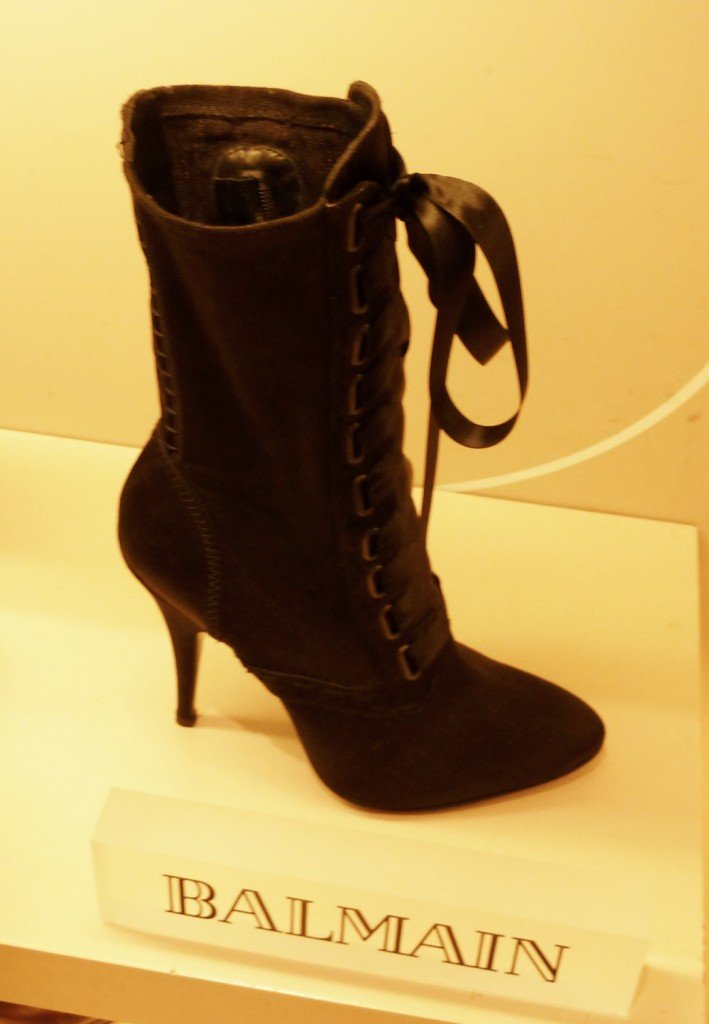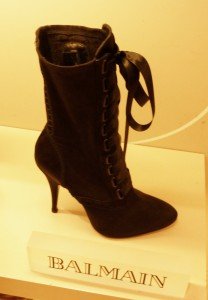 Elegance from the House of Balmain in Paris…. feminine and oh so French…
There is something for everyone, including middle aged mothers like me.  Flat boots with leather soles but that bit of French fashion in the curly fur.
And again…. wow!  Such gorgeous cossack style boots would be beautiful with a long coat worn open or for a younger generation wearing mini skirts…
Boots are the main fashion item in every store in Paris, including the Bon Marche which devoted rows and rows to them. I took so many pictures that store security approached me and told me no photos were allowed.  I had to laugh; the French don't understand blogs, which can bring them business, not threaten it!
Whether you're looking for casual boots or 'dressed to kill fashion boots', you'll find the boots of your dreams in Paris!