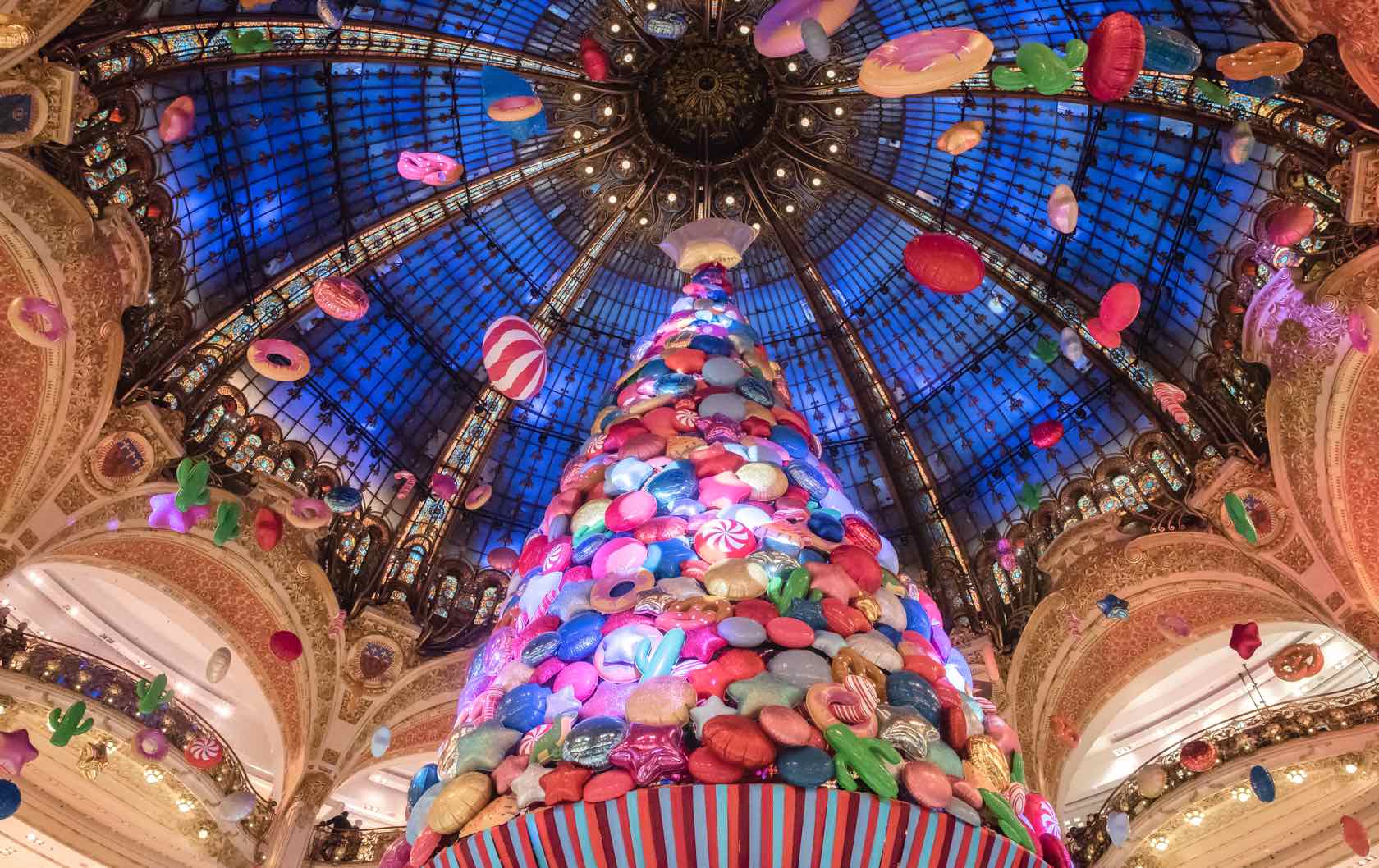 There is no place like Paris during the holiday season. The City of Light surely shines brighter during Christmas. Two of the must-see places during this time are les grands magasins –Galeries Lafayette and Printemps. Beyond the unbelievable decor, they are also two of the best places for Christmas shopping in Paris.
Galeries Lafayette
Galeries Lafayette is the place to go if you're looking for a last-minute gift for a loved one or a typical French souvenir. Visit the information desk upon arrival and speak to one of the many multilingual greeters who will explain the layout of the store and the Christmas services offered.  They even have porters to help you carry your purchases!
Even if you've finished your Christmas shopping, it's worth a trip to Galeries Lafayette just to see the beautiful decorations and window displays. The exterior is full of lighting  and decor, while the interior features a giant Christmas tree and more festive lighting.
Address: 40, blvd Haussmann, 75009, Paris
–  Gift store is located on the 6th floor of Lafayette Coupole (the main Galeries Lafayette store)
–  Christmas shop is in Lafayette Maison
Christmas Opening Hours  3rd – 24th December:
Monday – Saturday, 9:30am to 8:30 pm
Sunday 11:00 am – 8:00 pm
Closed Christmas Day
Specific opening and closing hours:
Friday, December 23rd:  9:30am to 7:00 pm
Saturday, December 24th and 31st: 9:30am to 6:00 pm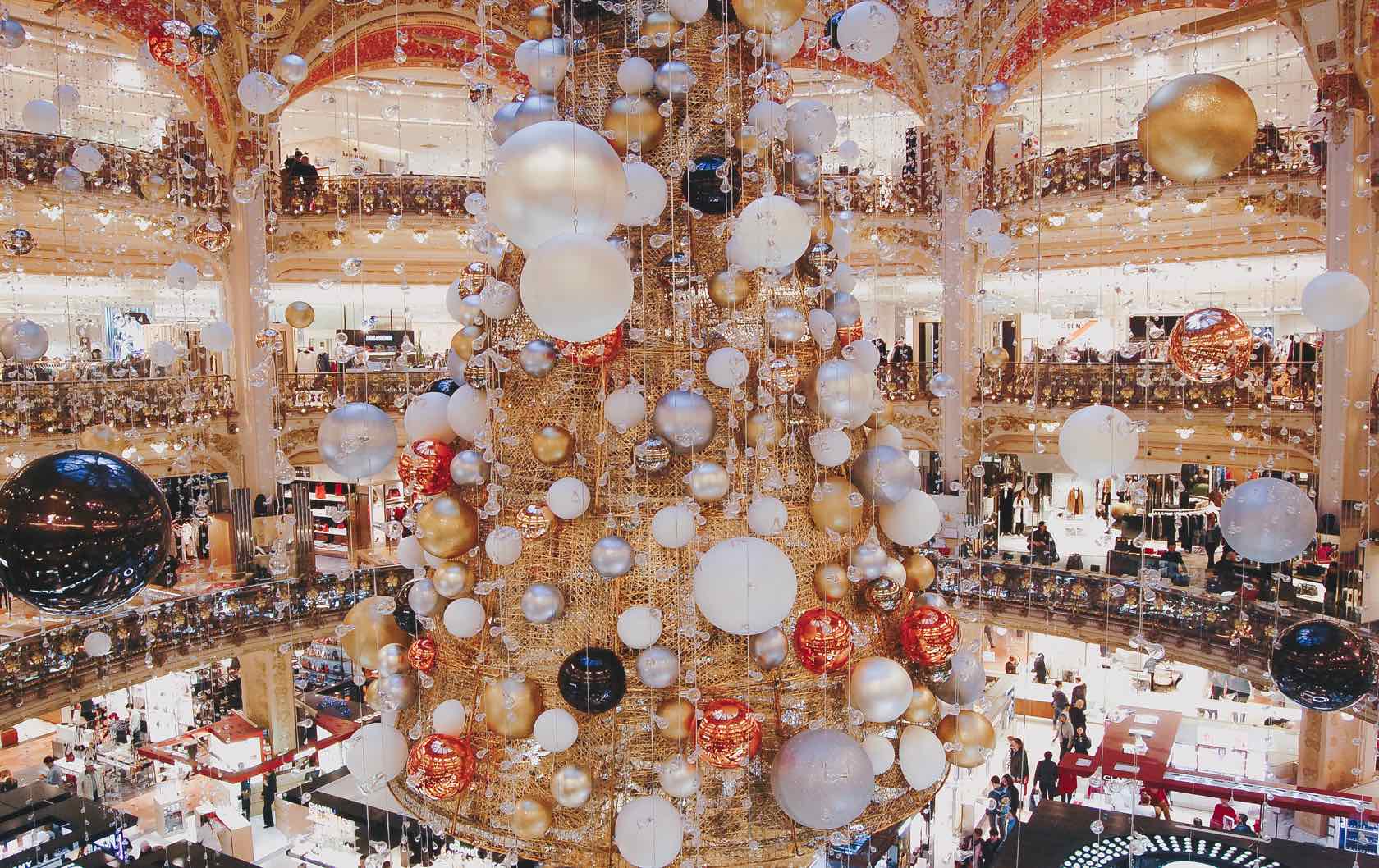 Printemps
It seems everyone in Paris is talking about the incredible displays in the storefront windows of the Printemps store. The store's eleven windows feature a different theme each year. The amount of work that has gone into creating these displays and the attention to detail is simply amazing; I definitely think they're among the best department store windows I have ever seen!
Address: 64, blvd Haussmann, 75009, Paris
Christmas Opening Hours:
Monday – Saturday:  9:35am to 8:00 pm and Thursday until 8:45 pm
Sunday: 11:00 a.m. – 07:00 p.m.
Closed Christmas Day