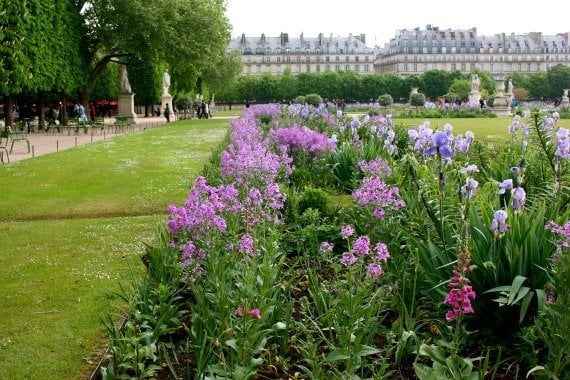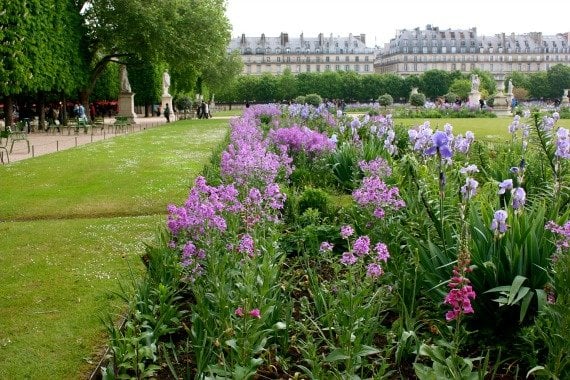 The idyllic Jardin des Tuileries seperates Place de la Concorde and the Louvre, and it is the perfect place to take a break during your exploration of Paris. It's one of our favorite spots to relax amongst the hustle and bustle of the 1st arrondissement, too! Spring is one of the best times to visit the garden as the tulips and the beautiful Cercis trees are in full flower, and the colors are simply stunning!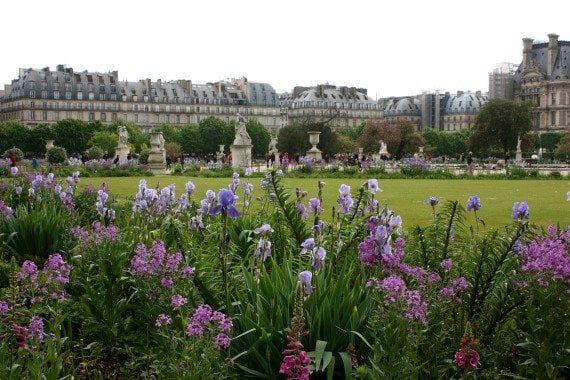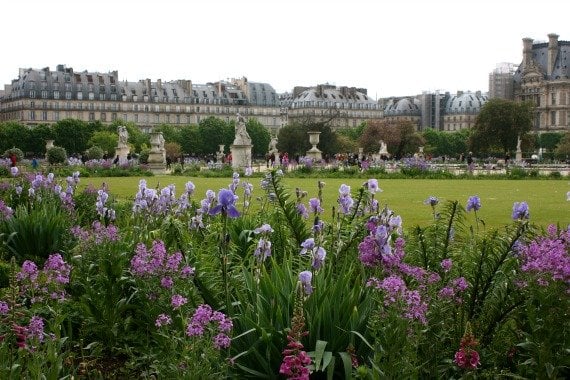 From Place de la Concorde you enter the garden through massive gilded wrought iron gates and further in find yourself amongst fountains, ponds and magnificent statues by Maillot, Rodin and Giacometti.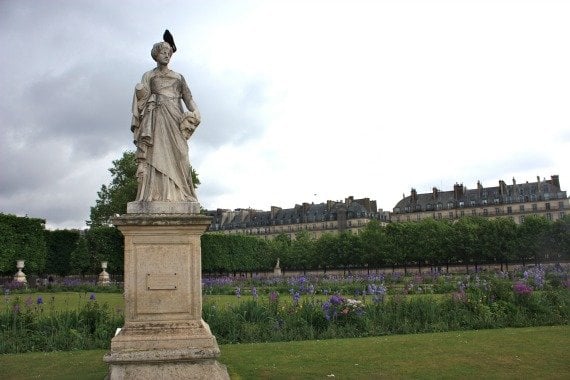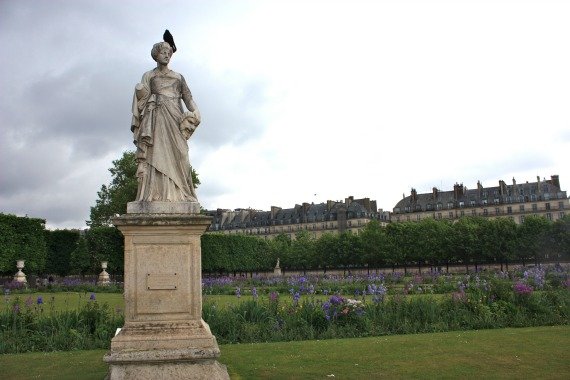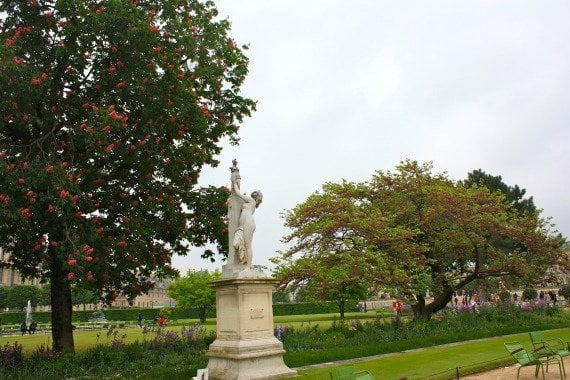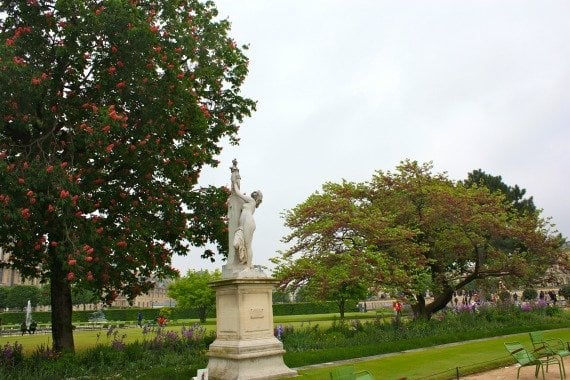 The garden is lined with free chairs, some of which are reclined, and it is the perfect place to relax and watch the world (and ducks) go by. There are also many interesting play areas for children, including a large, enclosed trampoline and in very French style a "tour de manège" merry-go-round! There are places to get a bite to eat in the garden, which tend to be on the expensive side. However, it is such an idyllic place to enjoy a meal. Another good option is to grab something from the nearby Rue de Rivoli and enjoy in the gardens whilst soaking up the sun and the atmosphere.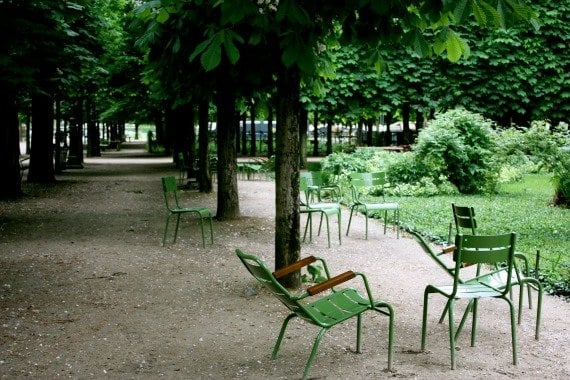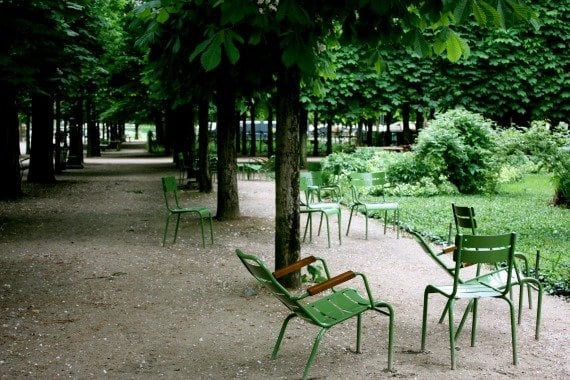 The Tuileries Gardens got their name from the tile factories which previously stood on the site. Now it is a cultural walking/jogging place where you will find Parisians and tourists alike. In fact, if you're looking to go for a run whilst you're in Paris this is a great choice. The exterior is 2km all the way around and you can easily continue down the Seine, crossing over the romantic Pont des Arts bridge to the Left Bank (very runner friendly). It makes for a scenic and enjoyable run or a romantic walk.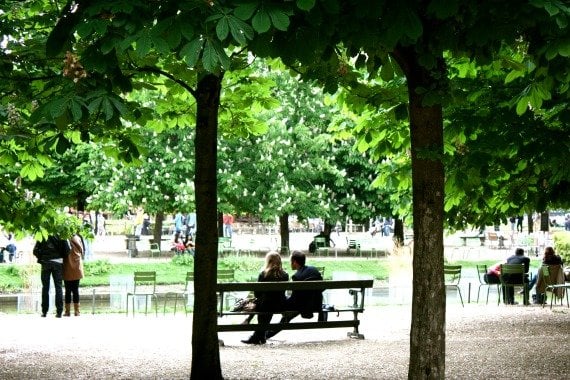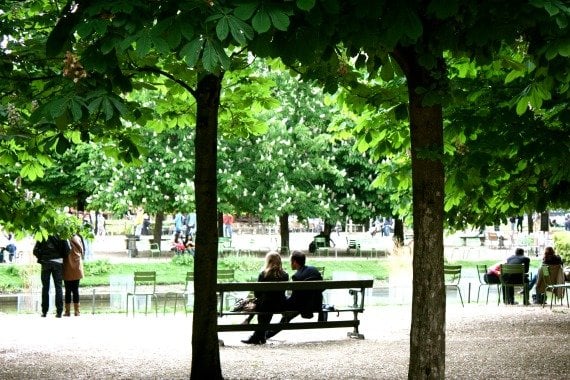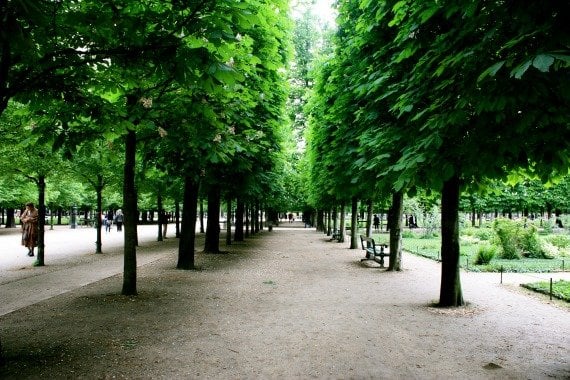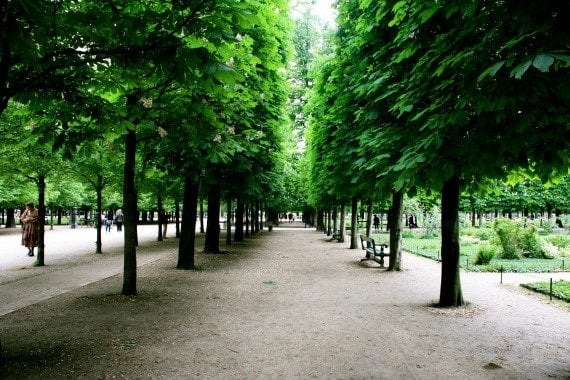 Another thing not to miss when visiting this area is the Musée de l'Orangerie (located in the west corner of the Tuileries), where you can admire Monet's Water Lilies – Nymphéas . There is also the Galerie Nationale du Jeu de Paume, which shouldn't be missed if you have an interest in contemporary photography and visual arts. The Jeu de Paume is an exhibition space with changing programs throughout the year. You can find the events on their website, which is also available in English.
(Image Credits: All photos by author)