Situated between the up-and-coming 10th and the uber-hip 3rd, La Trésorerie and its adjoining Swedish café have the best of the two neighborhoods: a unique dining experience combined with high-quality, European-made goods.  Just to the north, you have a freshly-pressed quartier with lots of non-traditional cafés: There's British fish n' chips, a Vegan épicerie, a juice-bar and little coffee shops where the baristas actually care about the quality of the brew. In the opposite direction is the upper Marais, where art galleries and burgeoning designers go to thrive, Rue Charlot being a main thoroughfare of such establishments.
La Trésorerie is a home-goods boutique, filled with highly practical, simple, yet sturdy objects. Most of the designs are European with many Swedish-made, but not in the IKEA way. One can sense the quality just by looking at them. The linens are rich in texture, the shapes are oh-so-Scandinavian, and the finishes are on trend. Copper, crisp white, pastels, and light wooden textures are in abundance here. The massive skylight fills the space with plenty of natural light, which only accentuates the crispness of the space.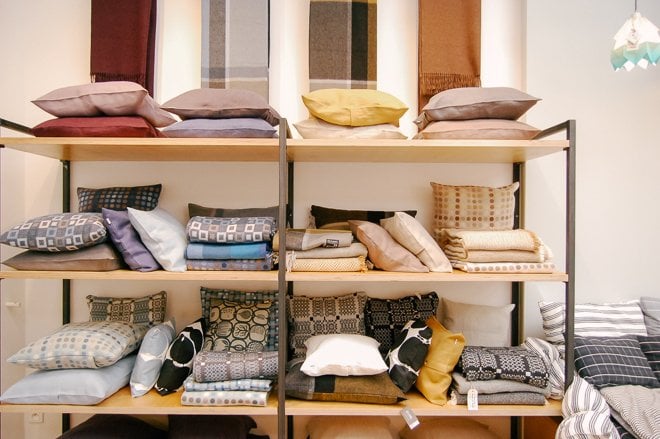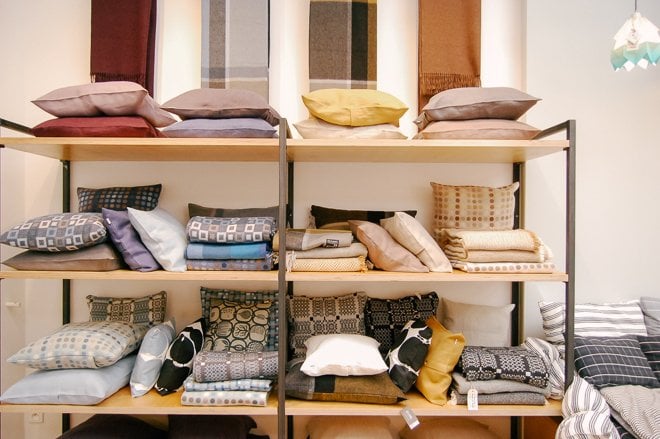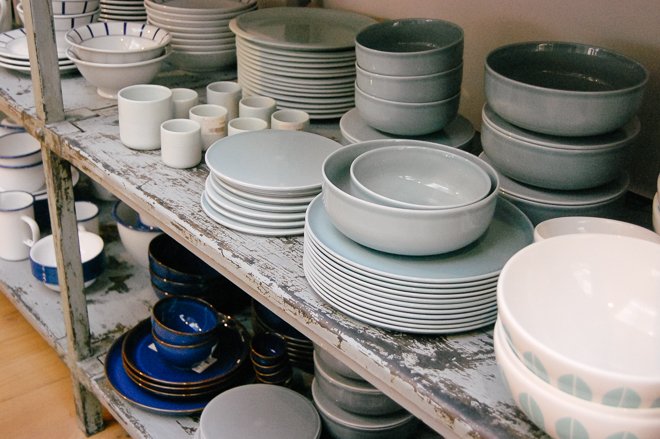 Although they do have many larger items that aren't so practical for suitcase-travel, they also have lots of smaller things that would be perfectly suitable. Copper utensils, little wooden accoutrements, soap dishes and linens. Although these things are simple, I imagine that filling a home with them would make for a refreshing, inspiring, comforting and functional space. I had my eye on those honey dippers and that mint-green tin soap dish!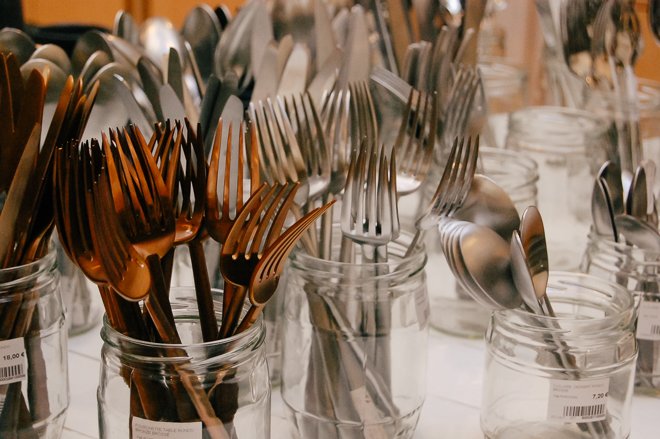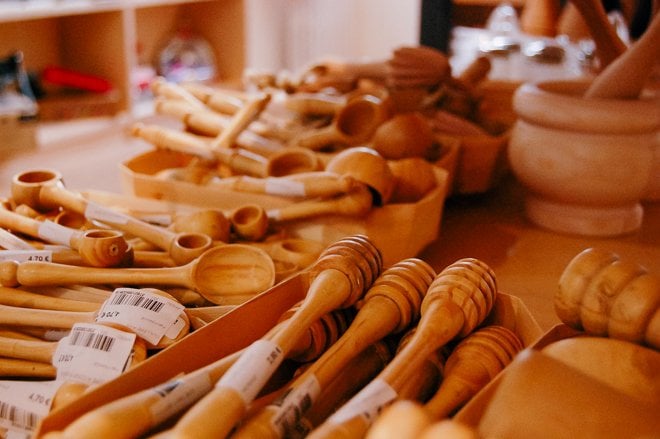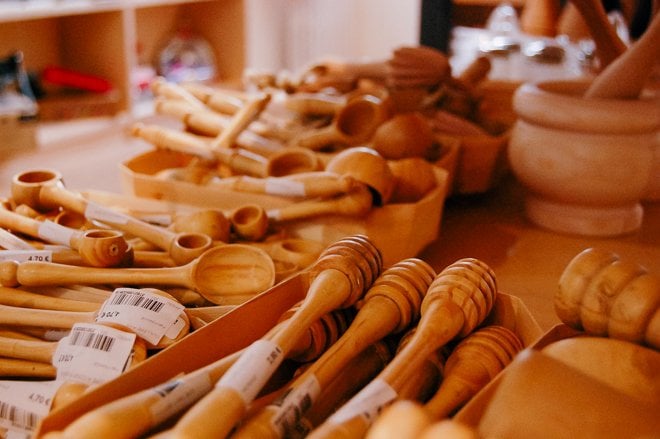 Once you exhaust the entire store, you can head on over to the Swedish Café Smörgås for a pick-me-up. The café is named after a typical food staple of Swedish culture, the little open-faced sandwich or tartine, in French. I'm not sure exactly what each little tartine consisted of, but I had the one with salmon and it was surprisingly yummy! I also went for a Swedish coffee, which was like a very strong cup of traditional American filtered coffee, a bowl of Swedish taboulé and a cinnamon roll for desert. You can certainly have a very full lunch here, but it's even more perfect for a quick snack. The massive windows look out towards charming Parisian apartment buildings, providing you with the perfect setting.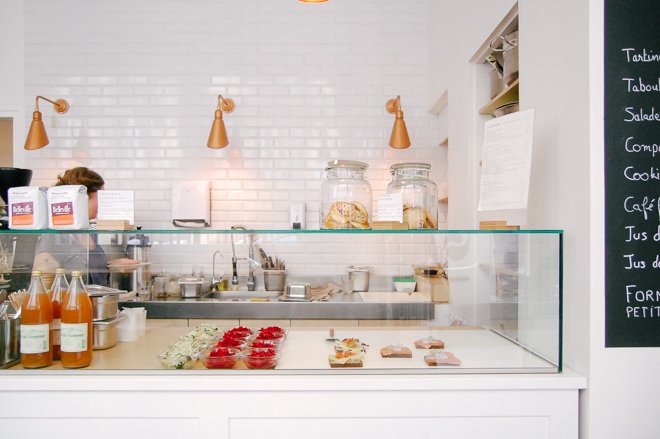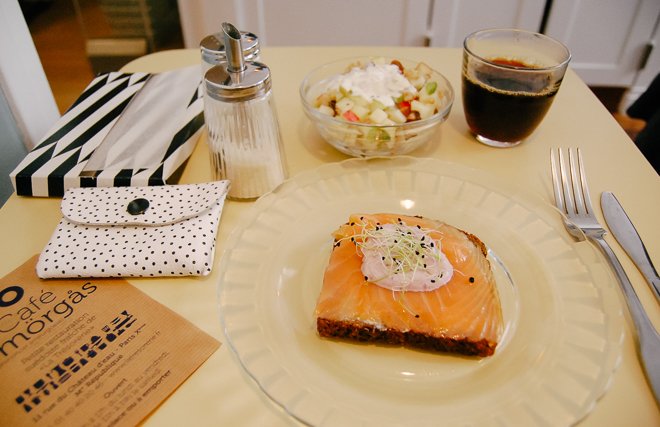 Why not pop into La Trésorerie and have a taste of the Scandinavian vibe that is spreading through Paris? It may seem like a departure from the classically romantic Paris, but if you have a bit more time to spare, I urge you to come discover the little nooks and crannies of these neighborhoods. This is where so many of the cool, new things are happening – the hottest, hippest, most unique experiences await here. You can find La Trésorerie at the République Metro, which is a great launch-point to discover another side of Paris.  The Marché des Enfants Rouges, the oldest food market of the city, is just a jaunt away, as is Canal Saint Martin, where scenes from Amélie were filmed. Be sure to add La Trésorerie to your little Parisian address book!
La Trésorerie
http://latresorerie.fr
11 rue du Château d'Eau
75010 Paris
Metro République Lines 3, 5, 8, 9, 11
________________
Hannah Wilson is a young twenty-something blogger who decided to swap the constant sunshine of her California hometown for the grandeur and charm of Paris. She loves discovering unique shops, parks, cafés and restaurants in Paris, and currently lives in Versailles with her Swedish husband. You can see more of her life at www.FrenchCalifornian.com.
Image credits: All images by the author