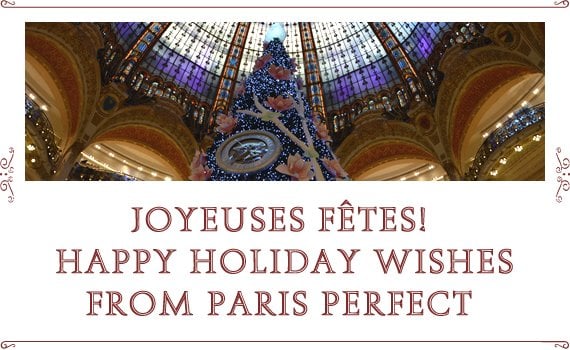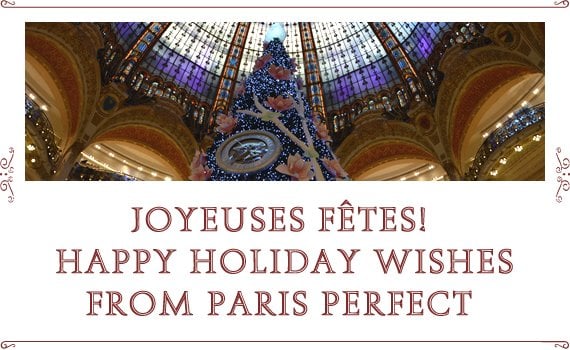 Whether you're celebrating the holidays in Paris or together with friends around the world, we want to wish you a very Merry Christmas and peaceful holiday time from all of us at Paris Perfect. It has been a joy to welcome each of our guests this year and we look forward to welcoming you to Paris in 2015!
To share the holiday spirit, here is a beautiful performance by the Virginia Sil'hooettes & The Virginia Gentlemen of "Winter Song" and "White Winter Hymnal." Alexia, daughter of Paris Perfect founders Madelyn & Philippe, is one of the singers and we're all so proud of her! Look for her at the beginning of the song on the left of the lead vocalist wearing a burgundy scarf.
Wishing you a beautiful and happy Christmas!