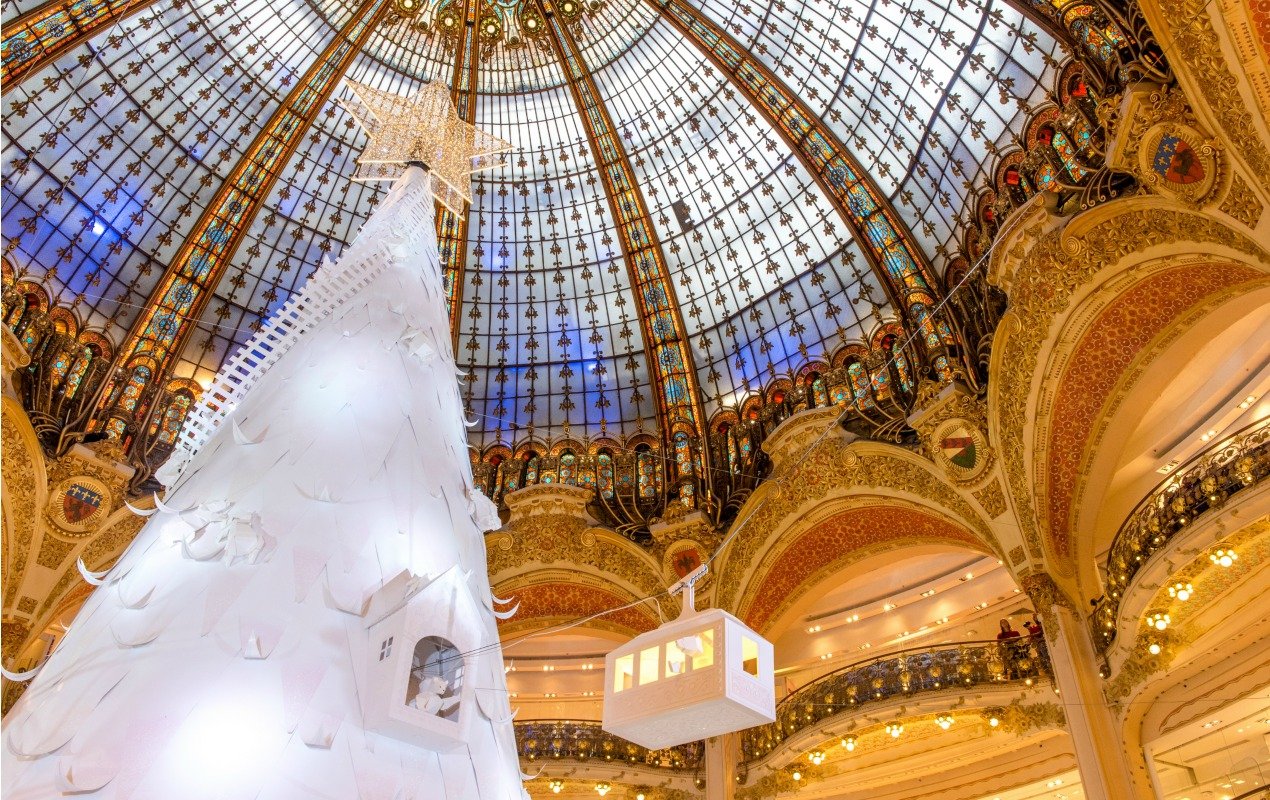 Happy holidays from Paris Perfect! We love the holiday time in Paris – when the City of Light truly sparkles. The holiday season is the most magical time of year, with enchanting Christmas decorations, twinkling lights and festive charm. Christmas shopping is especially fun in Paris, where the shops are decked out in lavish and fun designs. If you haven't seen it yet, don't miss our blog post on the best holiday windows in Paris this year. We also have a delicious round up of the most beautiful and tasty Bûches de Noël, or yule logs, which are always a sight to see (and taste!) in Paris. Still planning your holiday family dinner? Check out our post on How to Have a Festive French Holiday Feast for ideas on how to add a Parisian touch to you Christmas celebrations.
All the beauty of Christmas in Paris has been captured in this gorgeous video by our friend David C. Phillips, an extraordinarily talented photographer. Sit back and enjoy the holiday spirit of Paris wherever you may be this year!
From all of us at Paris Perfect, we wish you a very happy holiday time surrounded by your family and loved ones. And, of course, a fabulous 2017 … complete with a trip to Paris!
(Photo by Hannah Wilson and video by David C. Phillips)