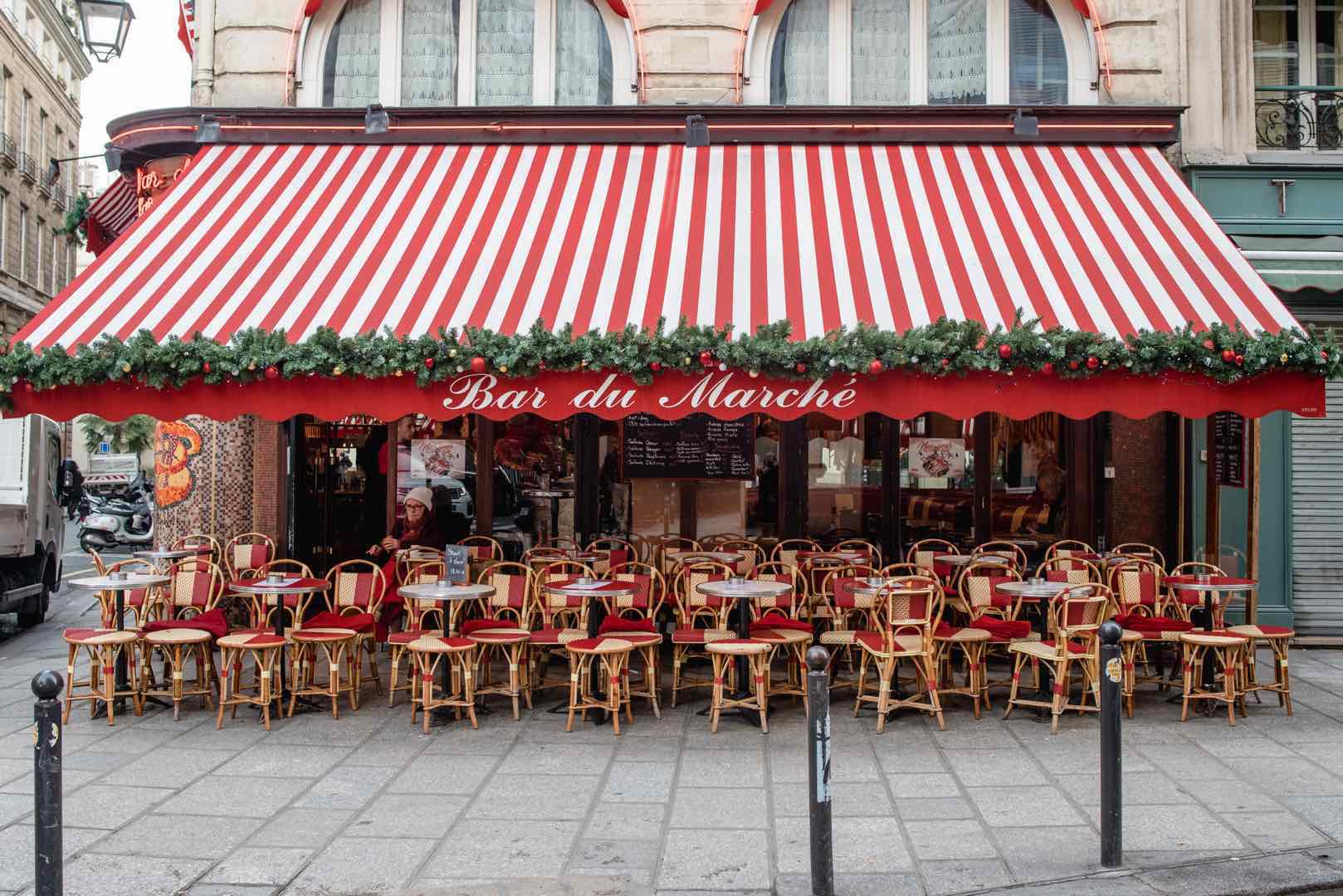 Planning a trip to Paris this Christmas holiday season? If so, you're going to love our insider guide for the festive season. All of our Paris Perfect apartments are centrally located, to help you get the very best from your vacation. From mid-November the first flakes of festivity begin to fall, as a flurry of traditional Christmas markets open across the capital. There are a wealth of markets and fun things to see and do in the city. Enjoy a visual tour showing all the beauty and charms of Christmas in Paris!
Here's How to Spend Christmas in Paris
At the foot of the Eiffel Tower, and on the doorstep of some of our most prestigious properties, the Champ de Mars Christmas market offers an array of festive gift ideas. Visitors from our nearby apartments can sip on seasonal vin chaud while browsing decorations and stocking fillers alongside a glut of gourmet foods.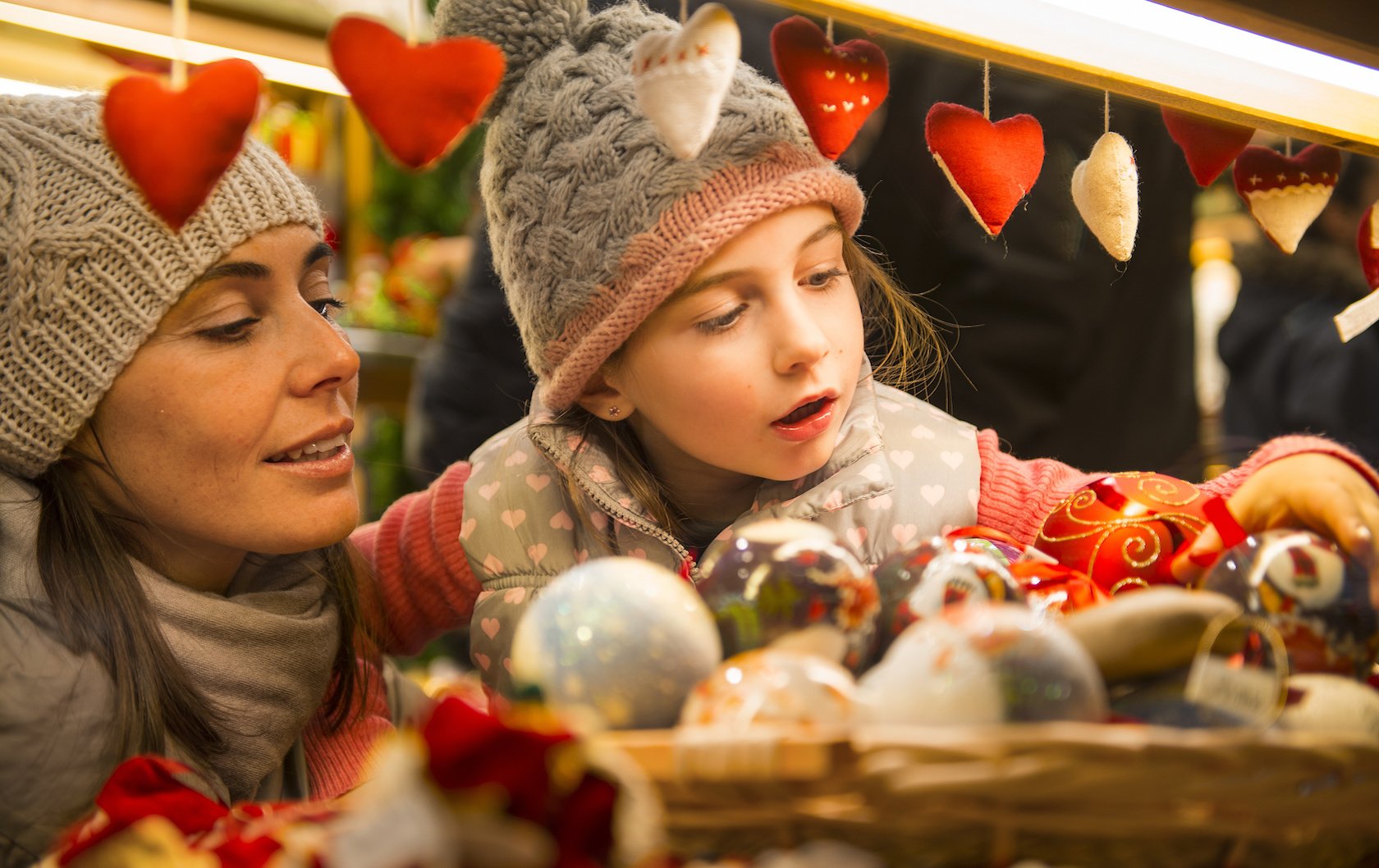 Anyone wishing to catch a glimpse of Père Noël should book one of our coveted apartments on Place Dauphine. Located on Île de la Cité, the marvelous market here hosts more than 50 craftspeople. It offers a unique selection of arts, jewelry and clothing from mid-December each year.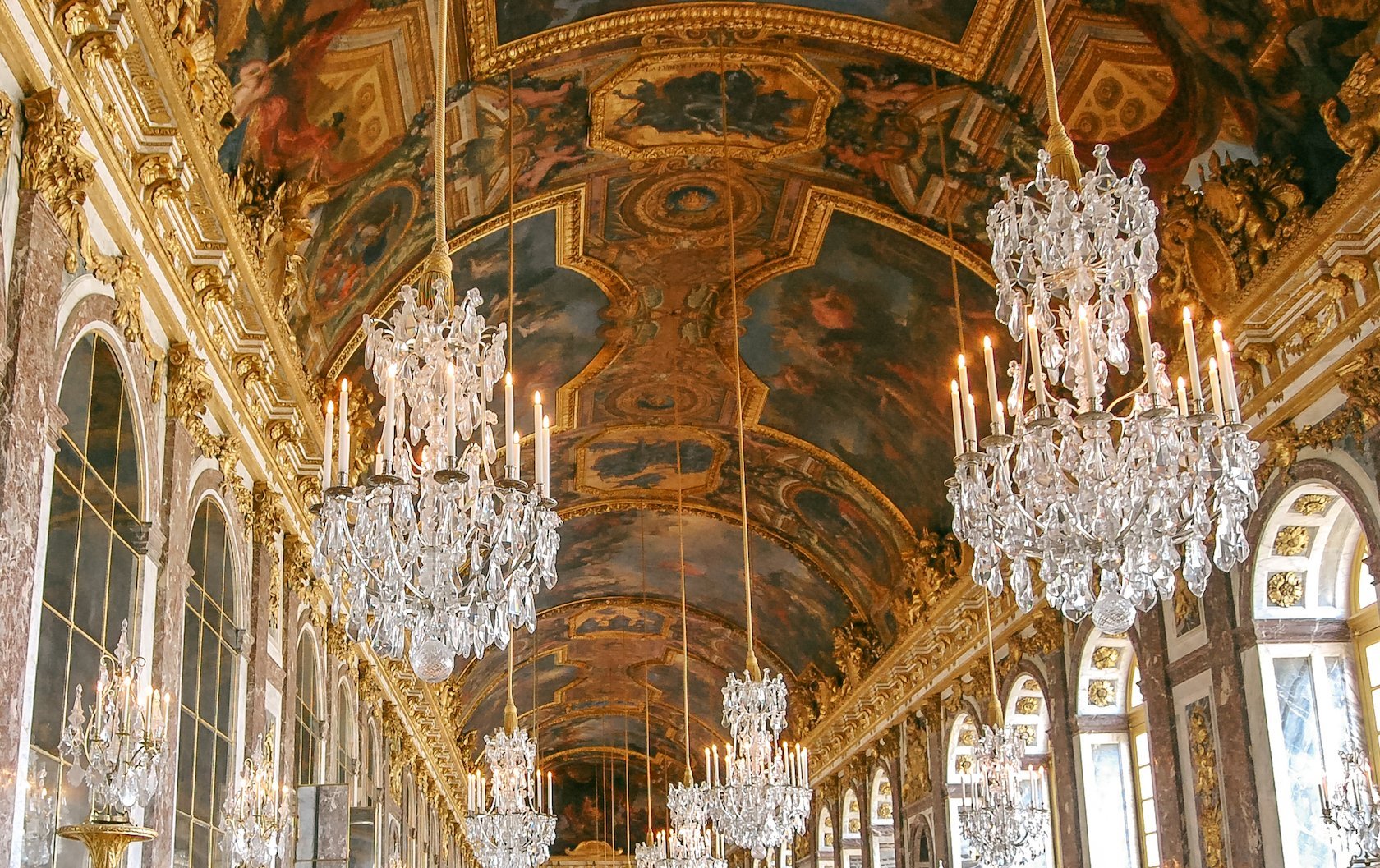 Photo: Hannah Wilson
Are you looking to venture outside of Paris to lose yourself in the luxury and splendor of Versailles? Receive the royal treatment on the Versailles Palace Tour with skip-the-line access. This guided tour of the palace is followed by a festive food tasting at the local Christmas market.
Ice skating is a definite must during winter in Paris, whether you're a complete novice or a seasoned pro. Visit the outdoor rink at Hôtel de Ville, where lights twinkle and an old-fashioned carousel evokes an old-timey nostalgia. The atmosphere is so festive you'll want to bottle and preserve it year-round.
Now that you have a few expert photography skills under your belt, get some practice on our magical Paris Sightseeing Tour and discover the City of Light as you've never seen it before: triumphal arches, world-famous avenues and historic monuments – all glittering in timeless festive grandeur.
Magical Christmas window displays always draw in the crowds, enchanting children and adults alike. Printemps, Le Bon Marché Rive Gauche and BHV Marais compete every year with theatrical animations and snowy alpine scenes. However, Galeries Lafayette tops them all with a dramatic towering Christmas tree, beneath its beautiful stained-glass dome.
Looking to celebrate the end of the year in style? Reserve a private Dinner Cruise to experience fine dining – and champagne – on the scenic Seine.
Alternatively, book tickets for the Lido Christmas and New Year's Eve Cabaret for a more salacious celebration with feathers, frills and chandeliers. If you can face crowds and daylight the morning after, don't miss the Grande Parade on the Champs-Elysées. This jubilant all-day event features a carnival procession and brass bands to welcome in the New Year.
Our friendly reservations team are on hand to help you select one of our luxurious family vacation rentals.
Read some of our previous Christmas blog posts to get you in the Christmas spirit. Interested in creating your own traditional French holiday feast? Are you curious about our favorite Parisian Christmas markets or where to view the best holiday windows in Paris? Start creating your own heartwarming holiday traditions in Paris during this festive period.