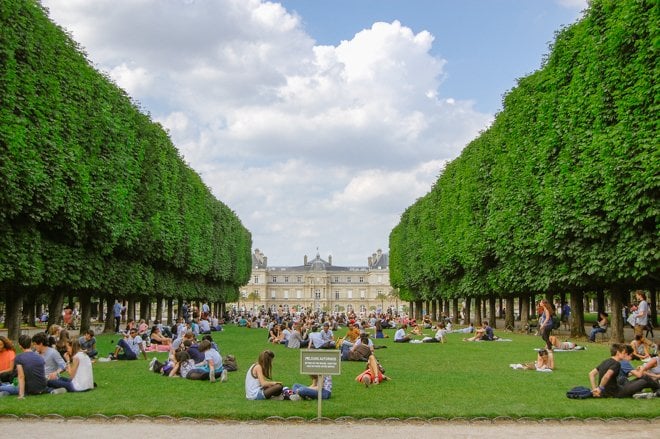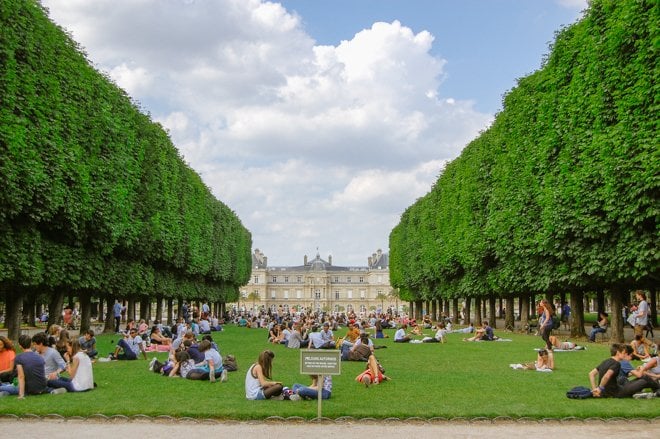 Thinking of a summer escape to Paris this year? While the Parisians head out of the city for their summer holidays in August, there's tons to do and a unique atmosphere to discover – full of sunshine, lazy picnics along the Seine and fun things to see. While you'll want to keep in mind that some of the smaller shops and restaurants close for a couple weeks or more in August to give their employees a much-needed vacation, all the major sites remain open and the city slows down to a more relaxed pace. August is actually one of the most jam-packed months when it comes to fun and unique public activities. We've done our research to bring you some amazing things to do this August, perfect for everyone in the family!
Enjoy Classical Music in the Park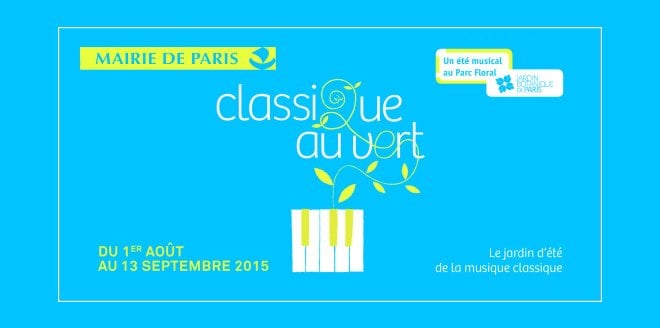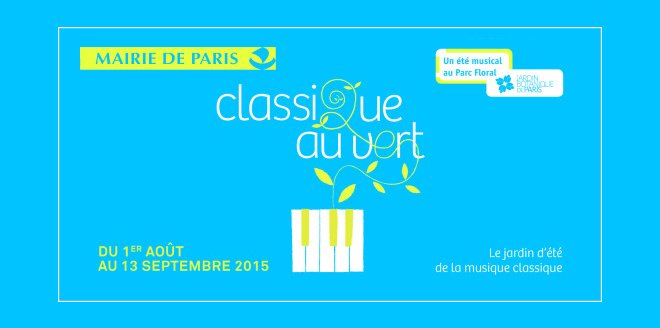 Almost every weekend in August until mid-September, classical music will be intertwined with the beauty of nature at the Parc Floral, part of a massive green area in the east of Paris called the Bois de Vincennes. All concerts are free after having paid the entry to the park itself, which is €6 for adults and free for children 7 years or younger. You could turn this into an entire day-trip, since the Bois de Vincennes has a lot to offer: The Château de Vincennes – a medieval fortress – plenty of play areas for childen, a zoo, trails for biking and walking, a lake, boats for hire and lots of great picnic spots. Concerts start at 4pm.
Classique au Vert – Classical Music in the Park
Parc Floral de Paris
Route de la Pyramide
75012 Paris
Metro Chateau de Vincennes (Line 1)
RER A – Vincennes
Information on Bois de Vincennes in English
Eat Ice Cream, a Summer Staple!
"Berthillon has the best ice cream in Paris." This statement has reached doctrinal levels of authority amongst travel guides, and for good reason. The intense flavors combined with beautiful views of the Seine and nearby Notre Dame make for a magical afternoon. The original Berthillon boutique takes its annual leave of absence for a large chunk of August, but many resellers of this sweet, heavenly treat can be found nearby, throughout Île-Saint-Louis. Just look for the Berthillon name. Or try another one of our favorites: Martine Lambert on the famous market street Rue Cler. Many have said that this ice cream, originating in the seaside town of Deauville, rivals that of Berthillon. We'll let you be the judge of that. After all, you can never have too much ice cream in the summer!
Berthillon
29-31 rue saint Louis en l'ile
75004 Paris
Website
Martine Lambert
39 rue Cler and 192 rue de Grenelle
75007 Paris
Website
Summer Art Exhibitions
It seems like every single month a new art exhibition is being advertised in posters throughout the city and summer 2015 certainly doesn't disappoint! Dive into the frivolous 18th-century world of "Tea, Coffee and Chocolate" at the Musée Cognacq-Jay, come to a deeper understanding of "Napoleon & Paris" at the Musée Carnavalet or see the clash of two opposing worlds at the Musée du Quai Branly at "The Inca and the Conquistador."
See a Puppet Show or Take the Kids on a Pony Ride!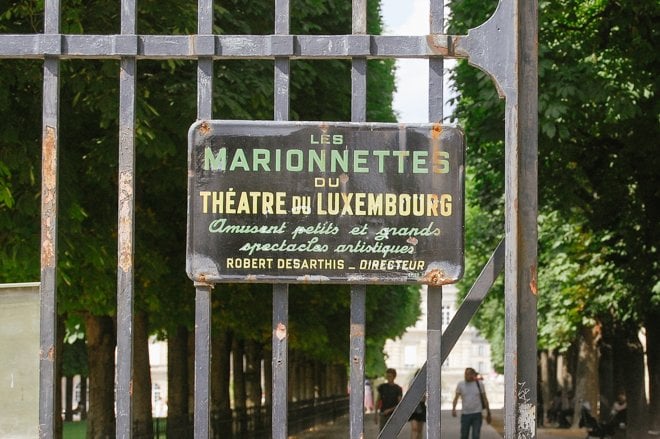 The best place to find fun activities for children are the many parks of Paris. Puppet shows run nearly all month long in the Jardin du Luxembourg in its universally adored theatre hearkening back to the 1930s! Pony rides in Parc Monceau as well as a menagerie and Natural History Museum in the Jardin des Plantes are excellent activities for the animal-loving children in your life. There will be a summertime fun fair in the Tuileries, complete with Ferris wheel, cotton candy and interactive games. You'll also find vintage Merry-go-Rounds in almost every major site of the city!
Marionnette Shows at the Jardin du Luxembourg
Entry is 5.60€ for adults and children
Website and Schedule, in French 
Parc Monceau
35 Boulevard de Courcelles
75008 Paris
Jardin des Plantes
57 rue Cuvier
75005 Paris
Tuileries Fair
113 rue de Rivoli
75001 Paris
July 27th – August 23rd 2015
Free entrance, paid attractions
Lounge like a Parisian on the Terrace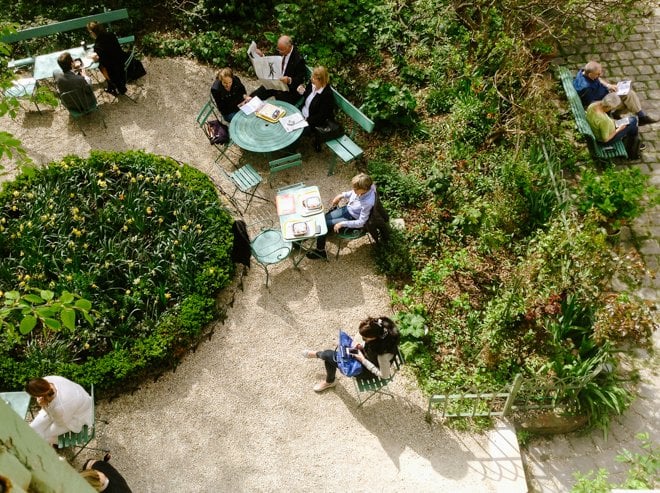 In Paris, life happens in the streets and public spaces, and Parisians love dining outdoors. The terrace-culture here is strong, with almost every restaurant and cafe spilling over into the sidewalk. Everyone is well-aware that summertime doesn't last forever, so they soak it all in with ardor. Enjoy a simple meal or afternoon tea at the garden café of the Musée de la Vie Romantique or experience something more refined at the Peninsula Hotel's Terrasse Kléber, just steps away from the Arc de Triomphe. The cafe of the Petit Palais has a lovely seating area in the courtyard garden, while cafe l'Ebouillanté in the 4th Arrondissement has the most charming view of a pedestrian passageway under the Gothic beauty of Saint-Gervais cathedral.
Café of the Petit Palais
Avenue Winston-Churchill
75008 Paris
Website
Terrace Kléber
19 Avenue Kléber
75116 Paris
Website
L'Ebouillanté
6 rue des Barres
75004 Paris
Website
Be a Lazy Beach Bum at the Paris Plages!
You can't get more quintessentially summer than a trip to the beach. For 13 years, the city of Paris has transformed the banks of the Seine into a sprawling, sandy beach. Check out our Paris Plages Beach Guide for more information.