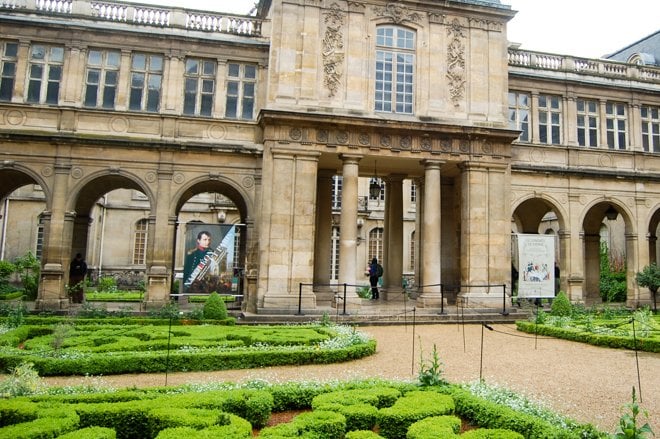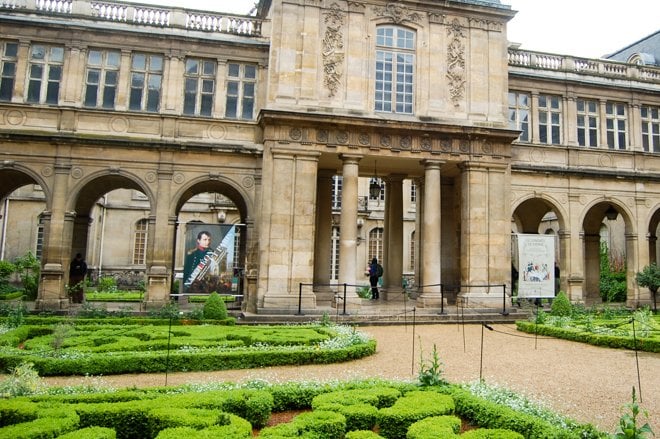 No matter what time of the year you visit Paris, you'll have plenty of once-in-a-lifetime experiences and discovering the wealth of art and museums in Paris is one of them. The permanent collections will wow you year round, but the temporary art exhibitions are an extra bonus. They're organized by expert curators and feature some of the most interesting art and artifacts in the world. Special exhibitions allow the public to understand a topic on a deeper level since the information is presented in new, fresh and exciting ways. We've gathered some of the very best art exhibitions of the season, running all summer long!
Tea, Coffee, and Chocolate. The Boom of Exotic Drinks in 18th Century Paris at Musée Cognacq-Jay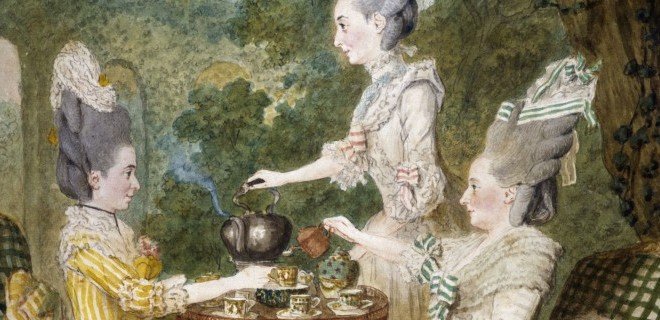 Where: Musée Cognacq-Jay, 8 rue Elzévir, 75003 Paris
Showing from May 26th – September 27th, 2015
Open – Tuesday through Sunday 10:00 am – 6:00 pm
Closed – Mondays and public holidays
Ticket – 7€
The enjoyment of tea, coffee, or hot chocolate is a normal, everyday occurrence for us, but at one time these drinks were considered rare and exotic products that only the wealthy could obtain. With a boom, the West was engulfed in a craze for these luxury goods, resulting in new furniture, tableware, and even venues specifically made for consumption. Dive into this 18th Century world of Rococo frivolity: see ornate tea sets and diagrams of complex brewing mechanisms and even smell the scents of the most popular products of the time. You'll be able to see the evidence of this cultural and lifestyle upheaval in the paintings themselves.
Napoleon and Paris – Dreams of a Capital at Musée Carnavalet

Teaser de l'exposition Napoléon et Paris… par paris_musees
Where: Musée Carnavalet, 16 rue des Francs-Bourgeois, 75003 Paris
Showing from April 8th – August 30th, 2015
Open – Tuesday through Sunday 10:00 am to 6:00 pm
Closed – Mondays and public holidays
Ticket – 9€ *Audioguide available in French and English
History is too often burdened with the reputation of being boring. That's because it's hard to imagine the events and leaders named in history books as part of the real world, the same world that we inhabit at this very moment. The Musée Carnavalet helps bring this history to life, and they've done an especially amazing job with this exhibition, Napoleon & Paris. Through documents, art, furniture, clothing, accessories and architecture, come see how Napoleon helped build Paris and how Paris shaped Napoleon.
Henry Darger at Musée d'Art Moderne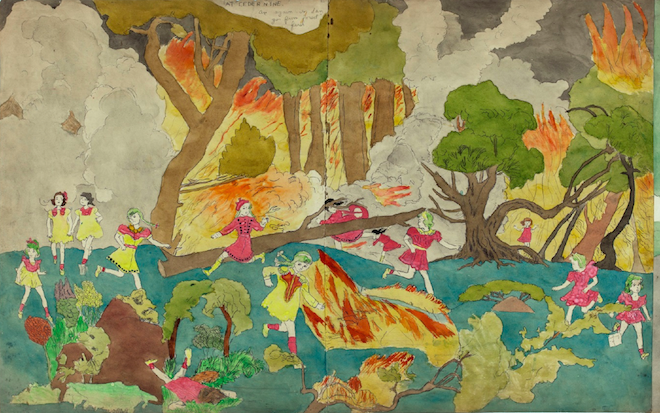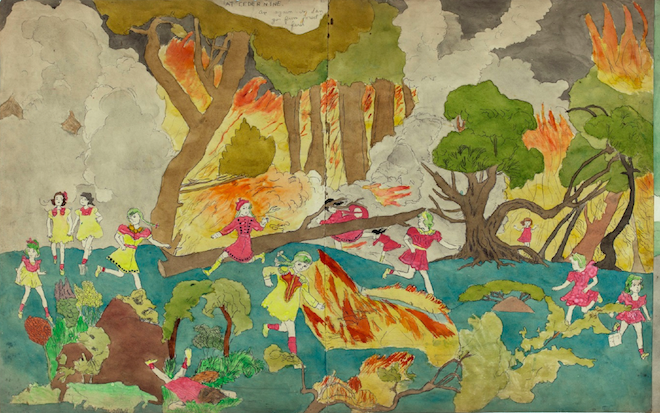 Where: Musée d'Art Moderne, 11 avenue de Président Wilson, 75116 Paris
Showing from May 29th – October 11th, 2015
Open – Tuesday through Sunday 10:00 am – 6:00 pm and late on Thursdays until 10:00 pm
Closed – Mondays and public holidays
Ticket – 5€
Website
Self-taught and marginalized for his entire life, American artist Henry Darger spent all of his free time building a massive universe with his vivid imagination, a universe called "Realms of the Unreal." Through large drawings, watercolors, collages and a massive 15,000 page novel, Darger tells the story of a never-ending war begun by rebellious children complete with heroes, villains and a complex personal mythology. Dive into the fascinating creative mind of Darger and witness this amazing epic first-hand.
The Inca and the Conquistador at Musée du Quai Branly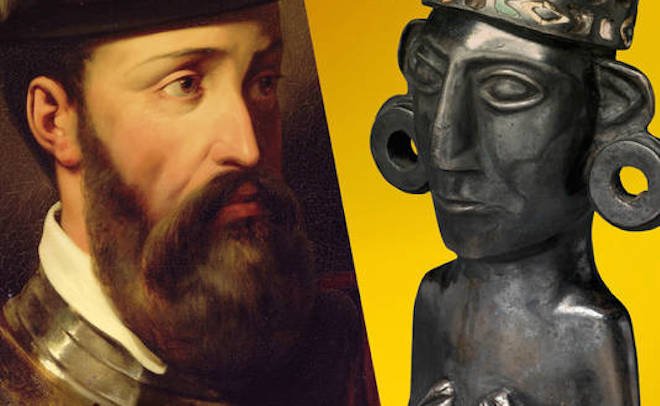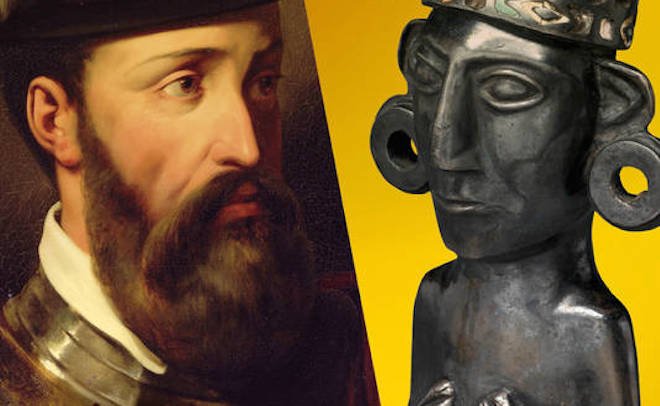 Where: Musée du Quai Branly, 37 Quai Branly, 75007 Paris
Showing from June 23rd – September 20th, 2015
Open – Tuesday, Wednesday, and Sunday from 11:00 am to 7:00 pm. Thursday through Saturday from 11:00 am to 9:00 pm
Closed – Closed Mondays
Ticket – exhibition only is 9€, in combination with permanent collections, 11€
Website
Imagine the Incans of South America – a great empire undisturbed since the beginning of their civilization, thinking the entire world existed only as far as they eye could see, with no knowledge of advanced technology or European cultures. Imagine what it must have been like to be confronted by the Spanish conquistadors: something akin to an alien invasion. Now imagine the inverse. How did the Spanish conquistadors feel about the Incan people? Did they see them as primitive and inferior? This exposition takes a look at both sides through objects, paintings, maps and engravings. As you observe the differences and similarities, a dialogue between the two perspectives emerges.
Dolce Vita? From Liberty to Italian Design (1900 – 1940) at Musée d'Orsay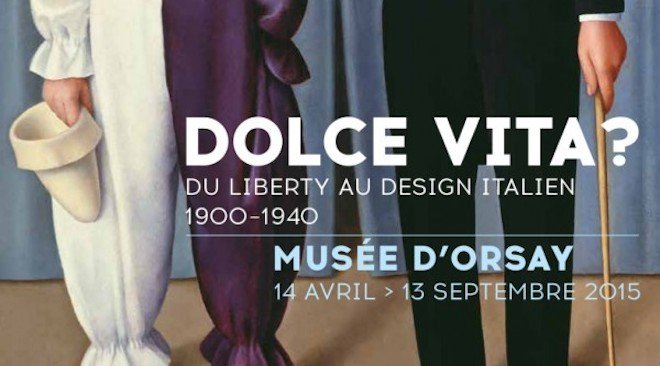 Where: Musée d'Orsay, 1 rue de la Légion d'Honneur, 75007 Paris
Showing from April 14th – September 13th 2015
Open – Tuesday through Sunday 9:30 am – 6:00 pm, open late on Thursdays until 9:45 pm
Closed – Mondays
Ticket – 11€ for all collections in museum
Website
Art of all types is almost always intimately related to the cultural changes taking place in a given society, especially in the decorative arts, since this art was more often utilized in daily life. Italy in the early 20th century was trying to find its identity. This exhibition will take you along on the journey. You'll start with the Liberty Style, or the Italian version of Art Nouveau, then move on to the mechanical speed and severity of Futurism. Finally, you'll explore Italy's return to classicism and subsequent journey forward towards rationalism and industrial design.