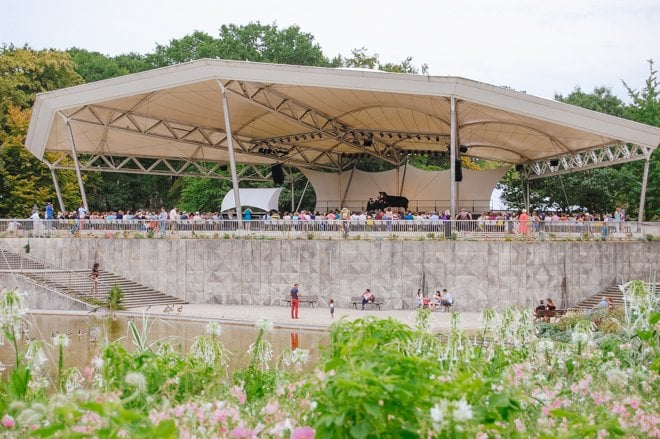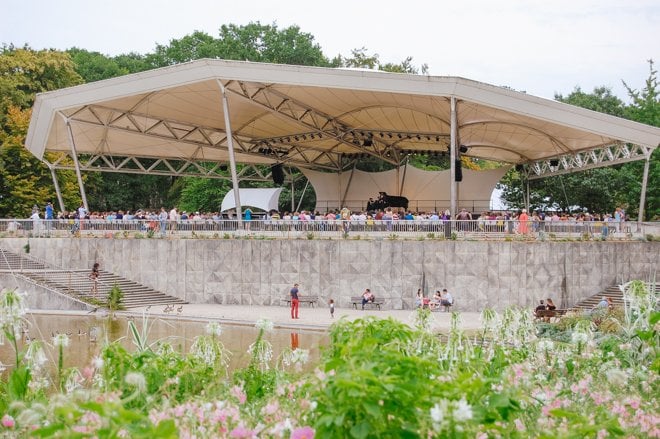 Looking for something different to do this summer in Paris? Get away from the touristy crowds and see a classical concert in the gorgeous Parc Floral de Paris. Classical concerts will be held here every Saturday and Sunday from now until September 13th, 2015, so get ready for a truly inspiring and musical afternoon amid the flowers and trees!
Musicians from all around the world will be performing music from their homeland, but there will also be familiar favorites performed such as Beethoven and Brahms. Most of the main concerts begin at 4:00pm and run for approximately one hour and a half. There will also be amateur musicians performing earlier in the day.
The classical concerts are technically free of charge after you pay the normal entrance fee to the park itself, which costs €6. You don't have to reserve a seat for the concerts, just show up a bit early and snag a chair! Not to worry, even if you arrive late, the music resonates throughout the surrounding garden, and there are plenty of benches available.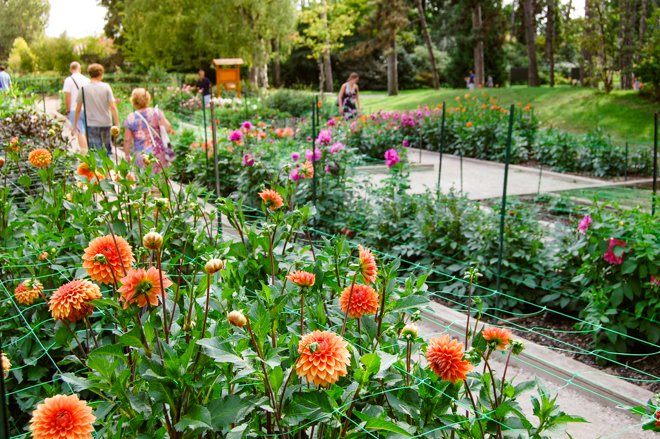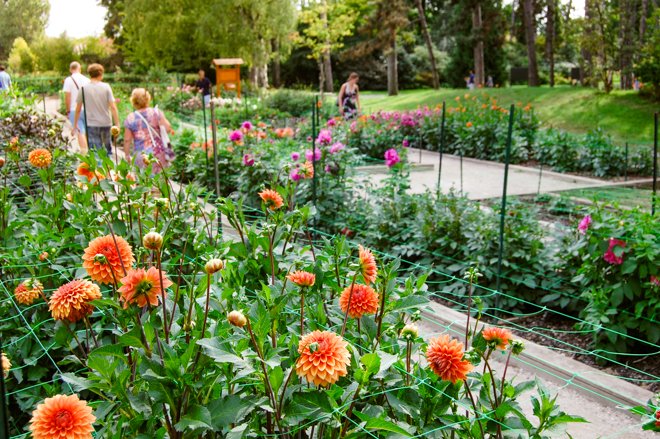 While you're inside the Parc Floral, why not explore the botanical garden after your concert? There are interactive sculptures, such as a series of geometric white arches you can walk under and a "curtain" of bamboo sticks that make a lovely noise when you move through them. There's also a forested area full of tall trees and shady clearings as well as a section of flowerbeds featuring seasonal blooms. The summer flowerbeds are full of huge dahlias and colorful chrysanthemums. There's also a large family of geese living in the park, which you can find swimming in the pond or approaching people timidly for bits of bread to eat. Because of these elements, Parc Floral is especially fun for children.
You could make an entire day of it by also visiting the nearby Château de Vincennes, a massive fortress built in the 14th and 17th centuries that features a beautiful gothic style chapel as well as a medieval moat and drawbridge!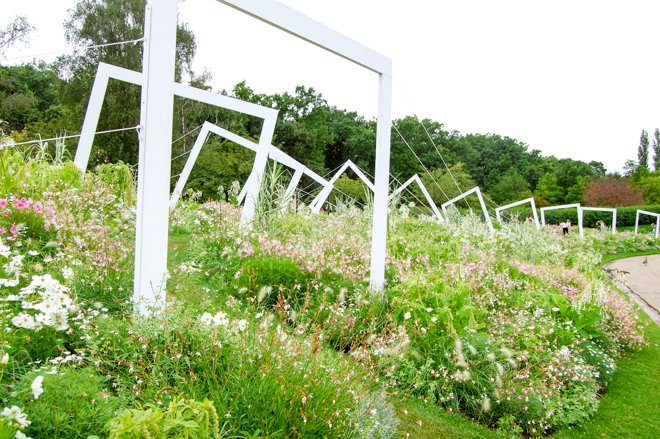 The Parc Floral de Paris is situated on the easternmost side of Paris, in the suburb of Vincennes. It can be easily reached by metro or RER. Once inside, the amphitheater is easy to find, just follow the signs and main pathway!
Parc Floral de Paris
Metro Château de Vincennes (line 1) or RER Vincennes (line A)
Park Entry Fee: 6€, reduced price 3€
Classique au Vert – Concerts in the Park
Saturdays & Sundays from August 1st – September 13th
Amateur concerts at 11:00am and main concerts at 4:00pm
(All images by the author)