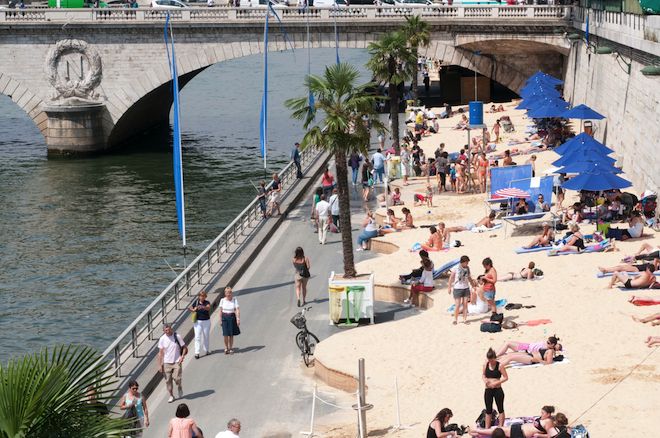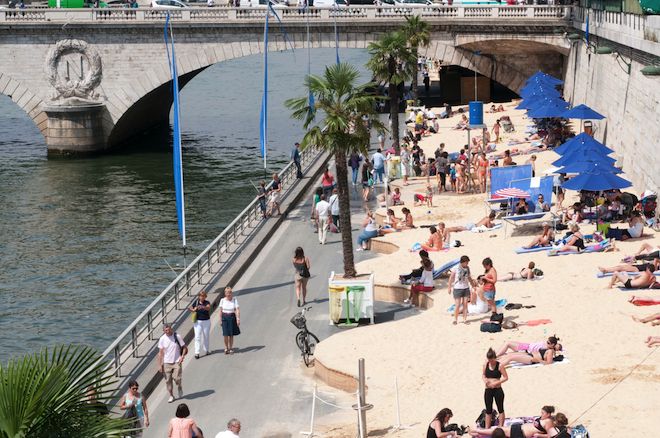 If it's one thing the Parisians take seriously, it's their summer holiday. Most of them take weeks off of work in August, jetting off to the south of France or any other location that boasts turquoise waters and plentiful sunshine. Paris has nearly everything: beautiful architecture, a rich culture, delicious food, high fashion and history – but it doesn't have a beach. In accordance with the old adage "you always want what you don't have" or "the grass is always greener on the other side," the city of Paris came up with a fun summer addition to the city: the Paris Plages, or the Paris Beaches.
For the last 13 years, the river banks of Paris have been transformed into a mini Côte d'Azur, complete with water, umbrellas, sunbathers and, of course, 5,000 tons of sand! The Paris Plages will grace the city for one month, from July 20th to August 16th, 2015, in two locations: the Voie Georges Pompidou and the Bassin de la Villette. Don't worry if you have no idea where these places are, we'll explain all the details thoroughly! There will also be more fun activities in front of the Hôtel de Ville.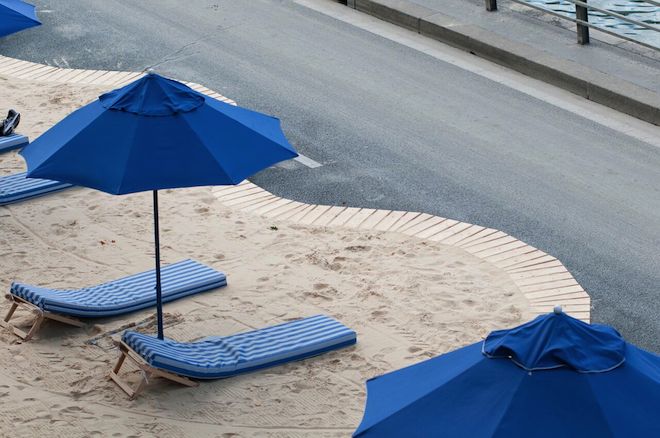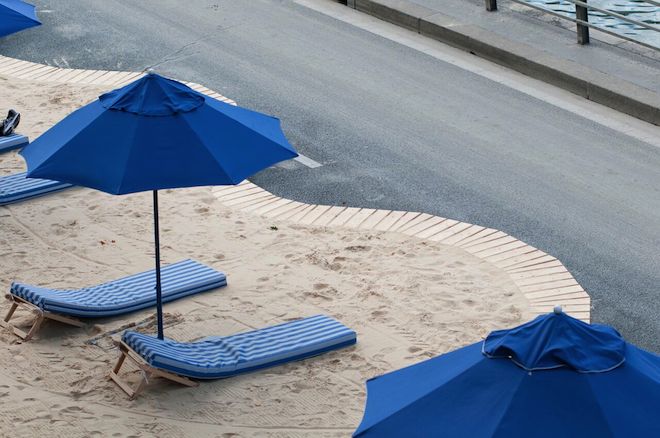 Normally reserved as a fast-track for motorists, the Voie Georges Pompidou snakes along the top edge, or north side, of the river bank through almost the entire city of Paris. The portion that will be transformed into a beach lies between the Louvre and the Pont de Sully. This entire 1.5-mile strip of road is blocked off and reserved only for enjoyment, relaxation, fun and games. Have a picnic, throw a ball or even make a sandcastle, just don't forget the sunblock!
You'll find another sandy beach at the Bassin de la Vilette, a canal that resides far up in the 19th arrondissement, near the up-and-coming, arty neighborhood of Belleville. The Beach here will remain a few days longer than its counterpart along the Seine until the 23rd of August.
The Paris Plages aren't only sand and umbrellas, there will be plenty of activities available too. Pétanque – a French game that involves tossing hollow metal balls – sand-castle building, tai-chi, dancing, beach volleyball and even free concerts. Who knows what else you'll find, there's always new activities and surprises added each year! There will also be refreshment stands and changing rooms available for your convenience.
In tandem with Paris Plages, the Fnac Live Festival will be putting on free concerts in front of the Hôtel de Ville, from July 15th to July 18th, 2015. Four nights of dancing and fun! If the crowds are too much for you, you'll still be able to hear the music from down on the beach, where you can relax and enjoy the warm summer evening with a cold drink in your hand.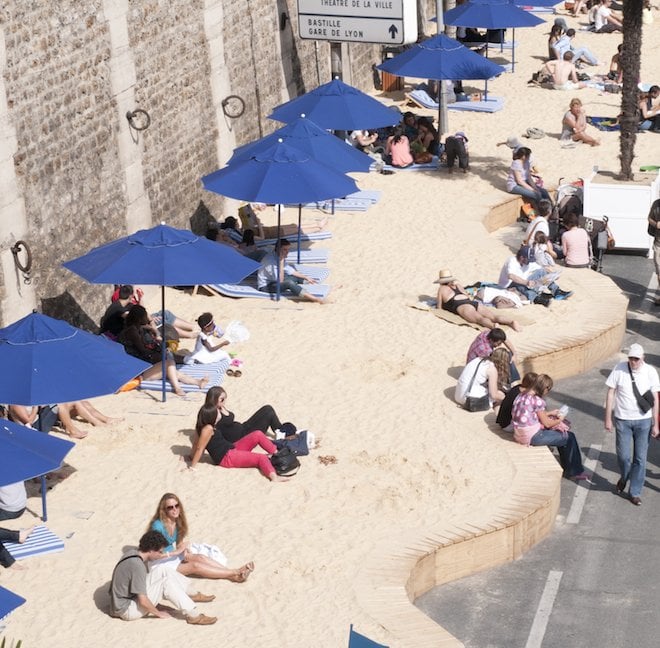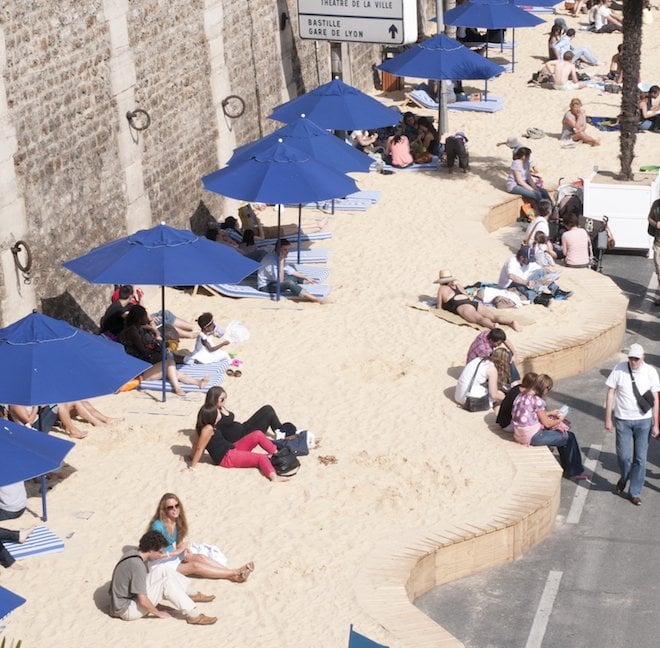 Metro access to main beach along the Seine:
Pont Neuf (line 7)
Cité (line 4)
Hôtel de Ville (lines 1 and 11)
Pont Marie (line )
Sully-Morland (line 7)
l'Hôtel de Ville:
Place de l'Hôtel de ville
75004 Paris
Metro access to Bassin de la Villette beach:
Stalingrad (lines 2, 5, and 7)
 ________________
(Image Credits:  Georgianna Lane)