Be sure to catch the exciting finale of the Tour de France in Paris as it whips its way into the heart of the city after a long run through the extensive French countryside.
With a total of 21 stages around France, the grand finale is on the iconic Champs-Élysées. This is the true climax of the three week tour, where Parisian locals and die-hard fans alike come out in droves to cheer on their favorites and hopefully capture a photo finish.
Initiated in 1903 and now celebrating its 102nd year, the Tour de France is where international legends emerge in the world of cycling, and the city comes out in droves to watch the amazing speed and agility on display as the athletes glide through Paris' center. It's exciting to watch from veritably every vantage point, but one of the best viewing locales is that final Champs-Élysées stretch where spectators can expect several last-minute passes and plenty of action as the riders make that last gasp effort to the finish line. Crowds will be thick by the Arc de Triomphe, and justifiably so, but it's the best venue for catching the contagious flurry of excitement in the tour's final moments.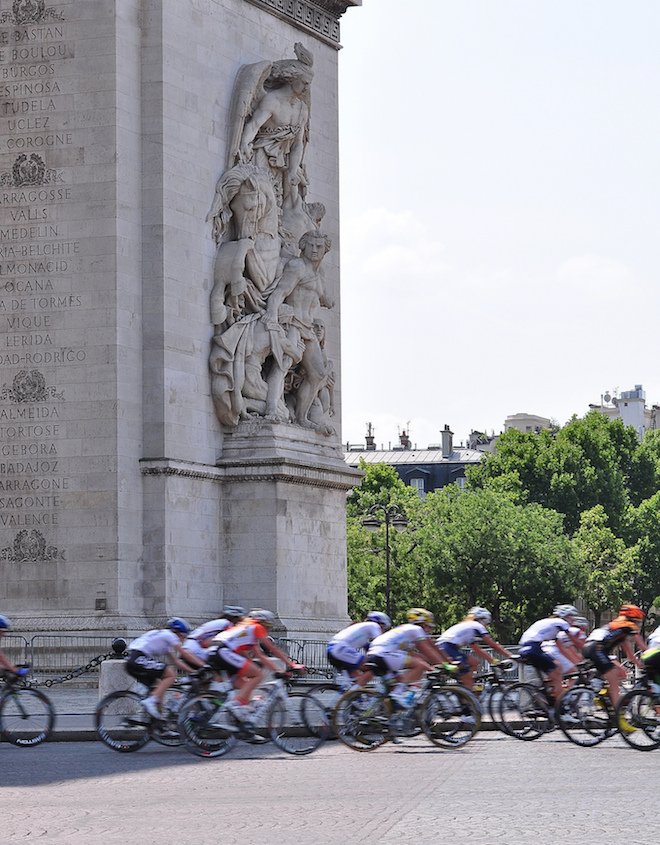 Want a less crowded spot to catch history in action? Then head over to the Place de la Concorde and Tuileries gardens area, (on the other end of the Champs-Élysées.) From here, you'll catch a great glimpse of the riders as they glide along the Seine's borders, but with a little more elbow room than the central Champs-Élysées and Arc de Triomphe locale.
The Place de la Concorde, Jardin des Tuileries and Arc de Triomphe serve as the terrain for the final 8 laps, with furious pedaling until the dramatic Champs-Elysées ending. In fact, those cobblestones streets along the Place de la Concorde signal the start of this final eight-lap stretch, which is where spectators will be able to visibly note the intensifying action the moment the cyclists hit the bricks.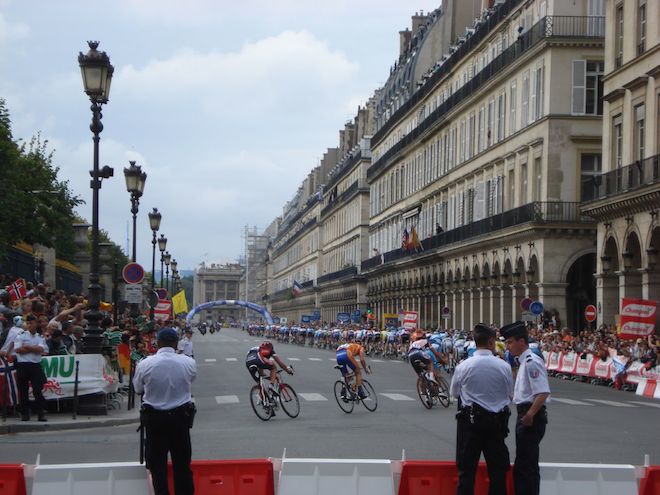 If you're able to attend Tour de France in Paris, don't forget your camera! If you're stuck at home, you can follow the progress on the Tour's official website.
(Image Credits: Frans Berkelaar, Johnathan Petit, Liakada Photography, and Jon Phillipo)