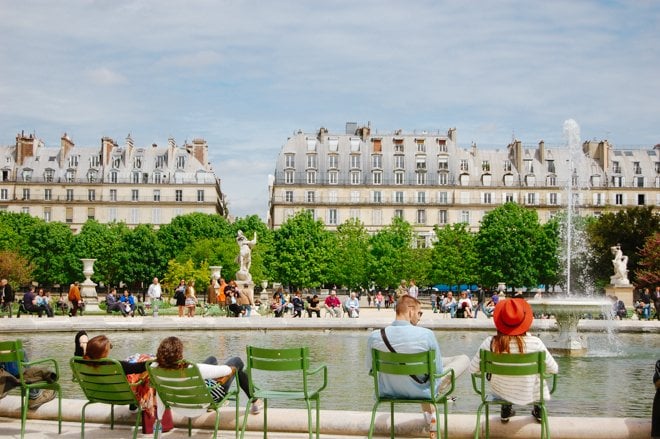 Planning a summer getaway to Paris? You're in for a sightseeing treat. From the Louvre to the Catacombs of Paris, you can fill your days and nights with great attractions. Planning an itinerary is the fun part; your Paris packing list can be the tricky part. What should you pack for Paris in the summer? Not to worry, we've got a list of 13 items you'll want in your suitcase.
Paris Packing List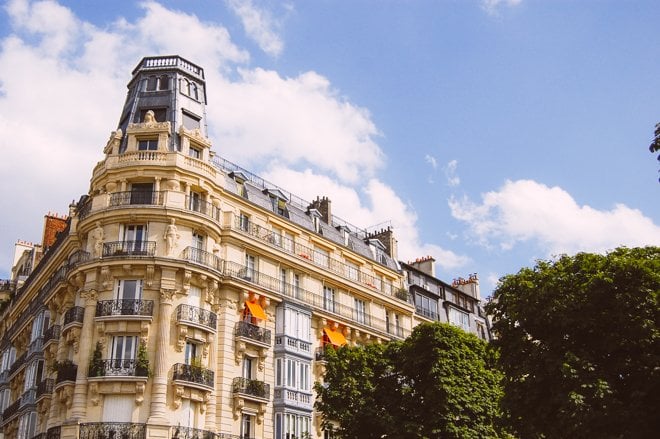 Weather Expectations
For the ideal Paris packing list, you need to know what the weather is like during the summer months. From June to August it's sunny and warm in Paris. It's usually between 20 and 25 degrees Celsius (or between 69 and 77 degrees Fahrenheit). However, Paris does experience the occasional scorcher every once in a while!
There is always a chance of rain. On average, it rains ten or eleven days during each summer month, so you'll probably endure a shower or two during your visit. You can always check the weather online a few days before departure and adjust your suitcase accordingly.
Clothing and Footwear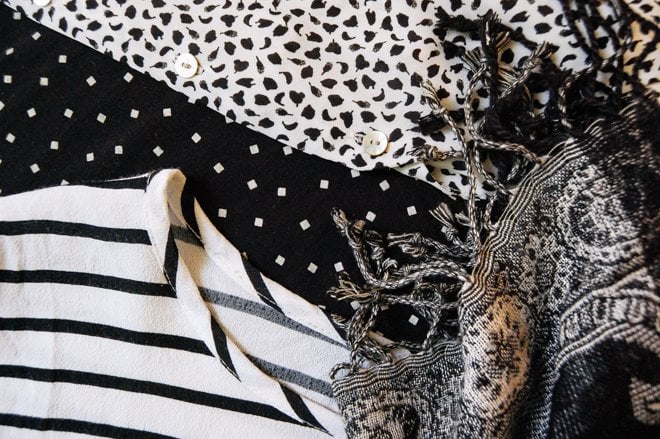 Mix and Match Clothing:
Paris is known for its fashion, but that doesn't mean everyone is walking around in designer dresses. The clothes in your closet will work. (Of course, if you want to treat yourself to a few new pieces for your trip, go for it.)
The best clothing advice for a summer trip to Paris is versatility. Bring clothes that you can mix and match, which is easily accomplished if you stick to a single color family. A dressy black tank top with jeans or a white-stripped shirt to go with a pair of black shorts are great examples.
Parisians love their jeans so don't hesitate to add them to your Paris packing list.
Light Sweater:
The temperatures will dip at night, so bring a neutral colored sweater to wear when you feel chilled. Guys should bring a light jacket.
Scarf:
A scarf is a great summer travel companion. You can wrap it around your neck to dress up an outfit, or drape it around your shoulders while you're on the plane and in need of a little sleep.
Flirty Sundress:
Don't leave home without a cute sundress or two. You want something light and comfortable. Make sure the sweater you bring matches the dress.
Accessories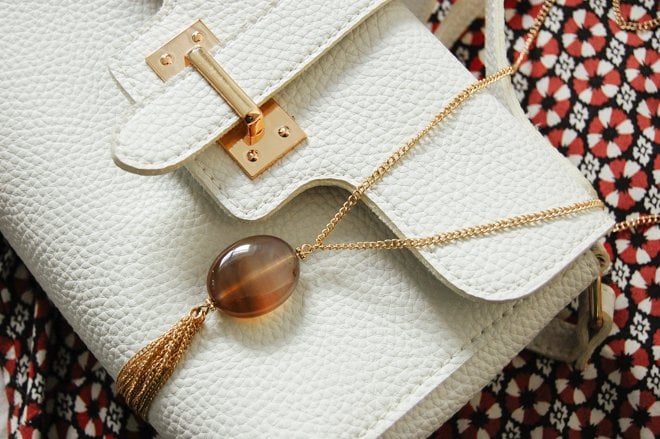 Funky Jewelry and Hat:
Since your wardrobe is versatile, it's probably a little basic too. Ladies can bring a few pieces of funky jewelry and a cute foldable sunhat to dress it up. Parisians love noticeable accessories, so you'll fit right in. For the guys, hats are always a great option.
Small Umbrella:
At some point during your trip, you'll probably see some rain. Pick up a mini umbrella that will fit in your purse.
Flat Shoes:
Ladies, you'll want a pair of flat sandals in your suitcase. Paris is full of old, cobblestone streets that aren't suited for heels. Plus, you'll do a lot of walking and flats are more comfortable anyway. For the die-hard heel-wearers, you can bring a pair for a special night out. For guys, a pair of loafers will work.
Hands-Free Purse or Bag:
While you're out touring, a hands-free purse or bag is a must. Totes that you can toss over your shoulder or a cross-body purse are fashionable and functional choices. It's wise to bring a bag that has secure top closure – a zipper or flap – to protect your precious belongings from pickpockets. For men, a lightweight backpack works.
Cosmetics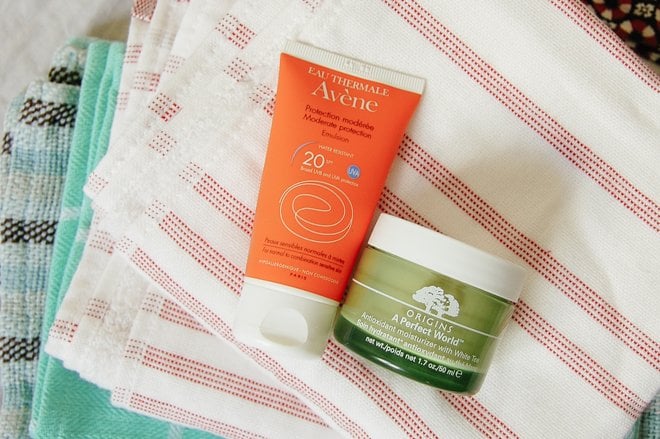 Moisturizer:
In Paris, the water is very hard, so be prepared to give your skin a little TLC with some lotion. A small bottle of moisturizer will do the trick. Look for travel-sized bottles or obtain some samples from your local cosmetics store!
Sunscreen:
Don't forget your sunscreen. Even on the rainy days it's a good idea to protect your skin from the sun's rays. If you don't like the sticky feeling of sunscreen, look for ones that claim to achieve a dry finish. Many brands also formulate thinner, lighter sunscreens specifically for the face.
Makeup:
Parisians prefer wearing very minimal makeup for a bare-faced look using neutral colors. The only exception to this rule is bold red lipstick, which they love! If you want to do makeup the Parisian way, keep a "less-is-more" mentality and if you do decide to wear red lips, keep the rest of the face fairly simple.
Electronics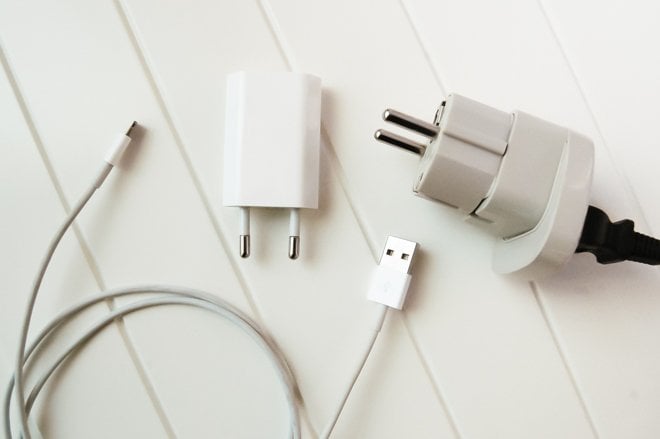 Voltage Adapter and Plugs:
France has different voltage and outlets than North America, so don't forget an adapter on your Paris packing list. You'll need a voltage and plug adapter to make your electronics work while you're on your summer getaway.
Phone Charger:
Don't leave home without your phone charger. You can buy one in Paris, but since American phones are different than those in Europe you'll pay a hefty price for a charger. A dead battery will put a serious damper on your summer vacation selfies.
Final Tips
Of course, you should also bring your passport, credit cards, a camera, a travel guidebook and an extra bag to bring souvenirs home. If you have a long flight, put together a travel kit with items to freshen up with like instant toothbrushes, mini deodorant, lip balm, and a travel perfume bottle.
With the items on our Paris packing list, you'll be prepared for a fantastic summer trip to ol' Parie!
If you're traveling to Paris at other times of the year, also check our guides for packing for Paris in the Spring, packing for Paris in the Fall and how to pack for Paris in the winter.
This article contains affiliate links. When you make a purchase through our affiliate partner sites, we earn a small commission at no additional cost to you.