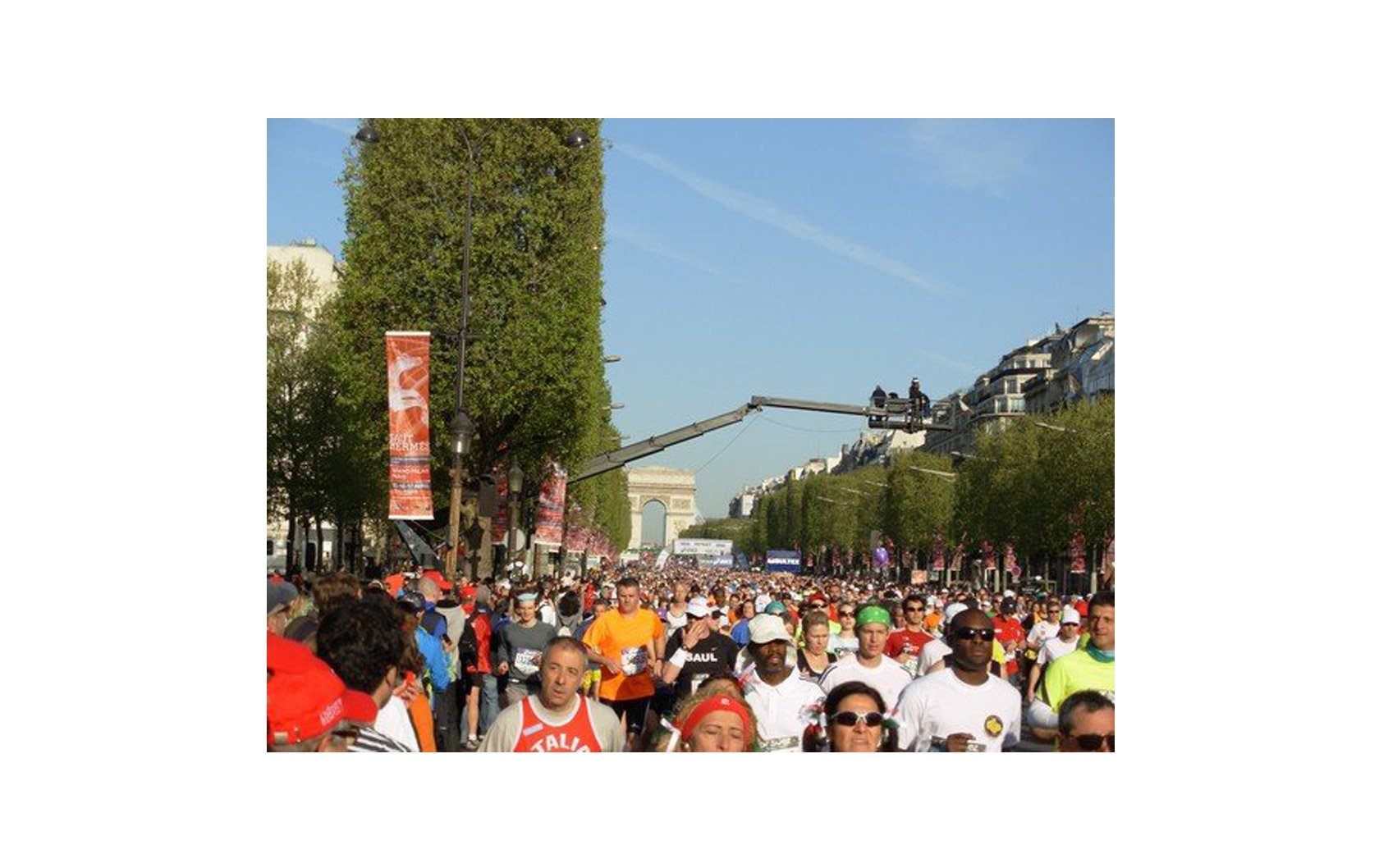 It couldn't have been a more picture perfect day on April 10th for the 35th Marathon de Paris. The trees lining the grand boulevards of were leafed out in bright greens and the sky was a clear blue. Lovely weather for the annual marathon through the streets of Paris on a course that started near the Arc de Triomphe and led down the Avenue des Champs-Elysees, around the Place de la Concorde and down the rue de Rivoli in the 1st arrondissement to the Place de la Bastille and all the way around the Bois de Vincennes before heading back toward the center of Paris along the Seine on the Right Bank near the Ile de la Cité,  past the Eiffel Tower, around the Bois de Boulogne and finally back to the finish line near the Arc de Triomphe. Phew … that's quite the tour of Paris!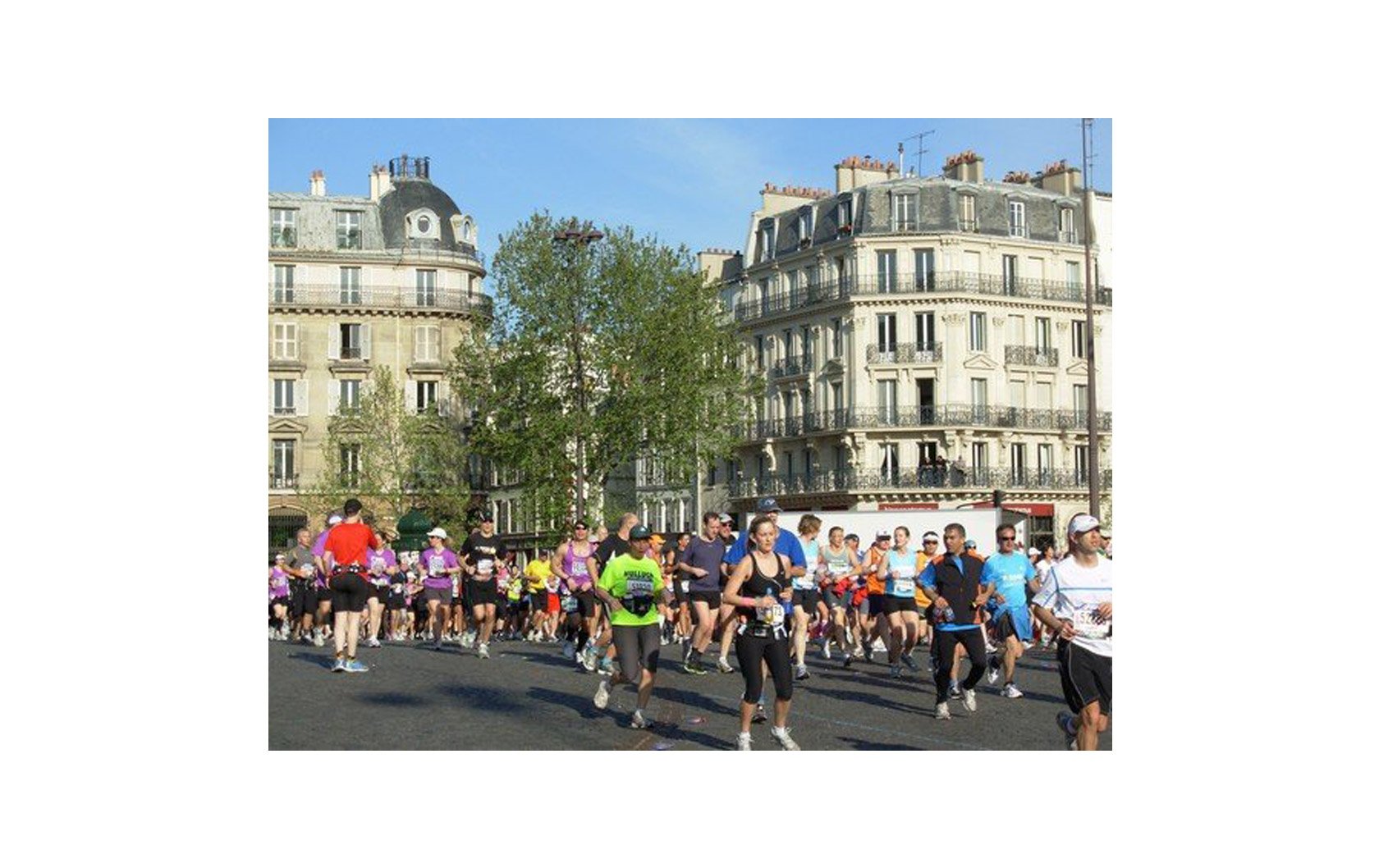 We were paying special attention this year as Chris, one of our Paris Perfect greeters, ran in the Paris Marathon. What a feat! He reports, "the city really turned it on with perfect weather, bands and dancers all along the course and thousands of spectators cheering on all the runners." It was an amazing day for Chris, who was pleased to sneak over the finish line in 4:37:00. Just look at that enthusiasm after finishing at the Arc de Triomphe!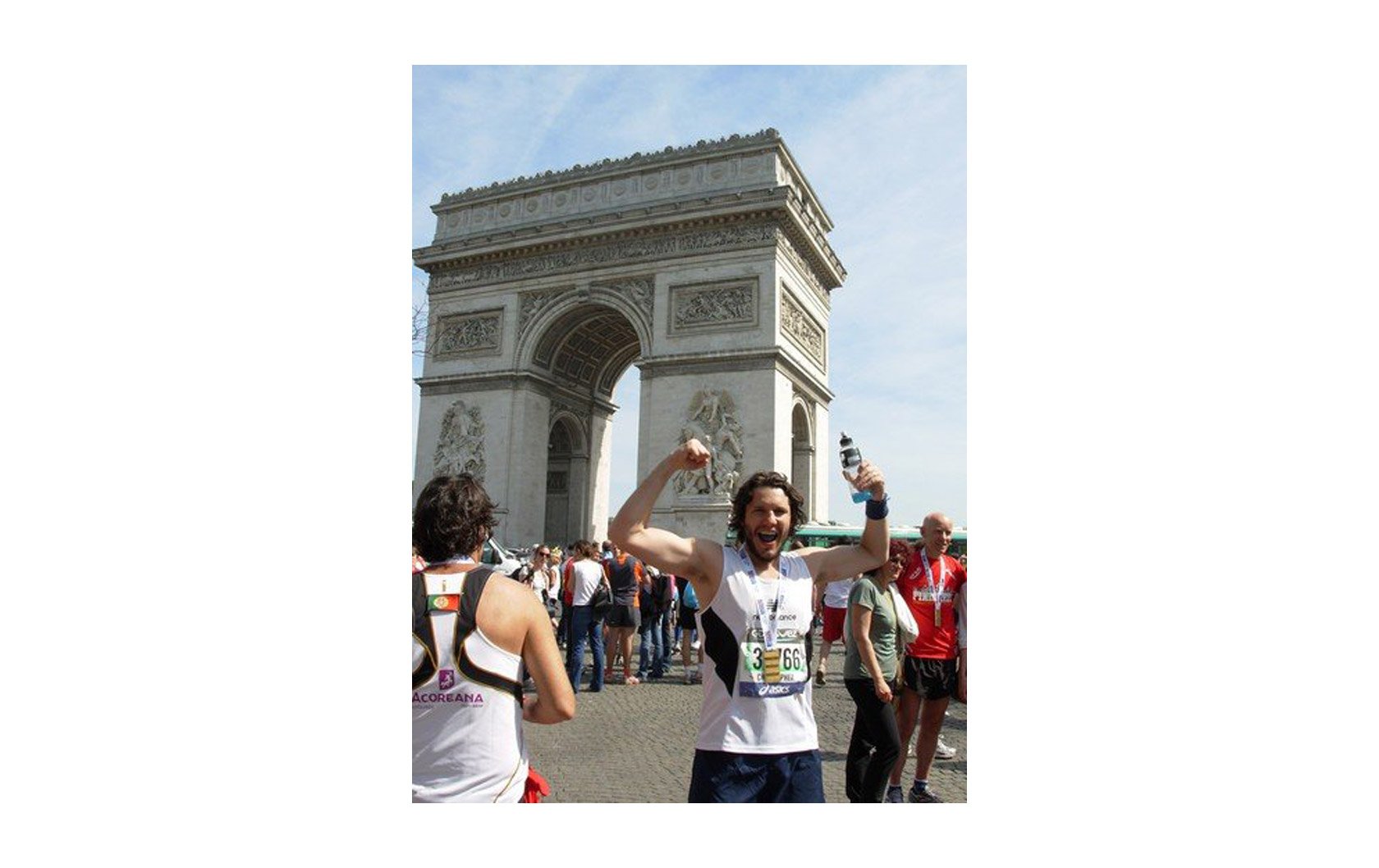 Congratulations to Chris from all of us at the Paris Perfect team!