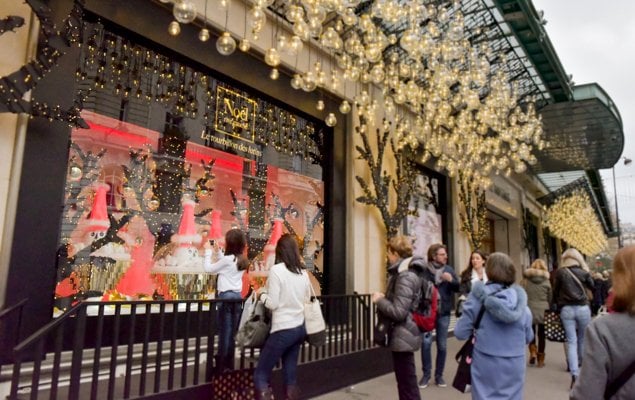 Holiday shopping is a blast in Paris: The department stores deck their halls and windows, sparing no expense for magnificent, sparkling displays. If you're in Paris this December, you have to see these window displays in action! All of them are set in motion, some are interactive and all of them will fill you with the joy of the season. We've put together a quick run-down of the most popular department stores of Paris.
Outer Space at Galeries Lafayette
The most unexpected window displays of the year can be found at the Galeries Lafayette. The theme is unconventional for the holiday season, called "Christmas on Another Planet." There aren't any Christmas trees, elves, or Santas, but you will find lots of cute little robots smiling at you through the glass. There's also lots of colorful nebulae, planets and even an army of Stormtroopers. If you're observant, you may even find more robots inside the store! For kids, an entertaining activity would be to try and find all the robots among clothing displays.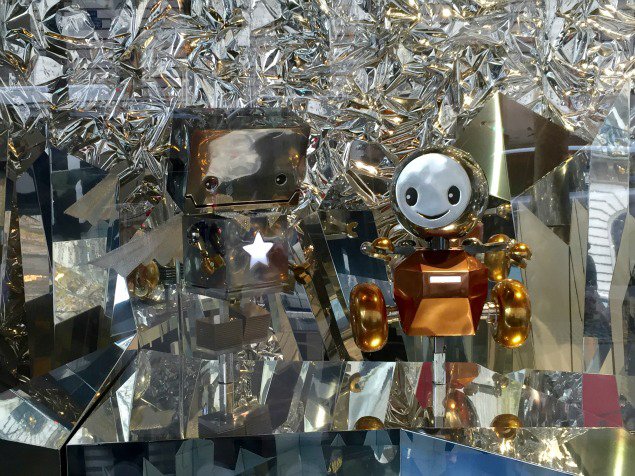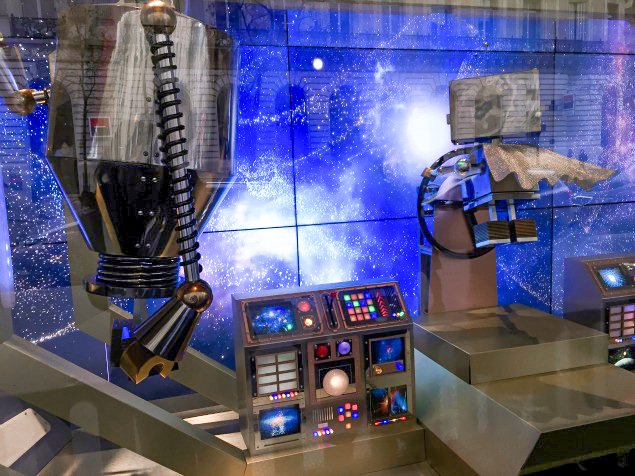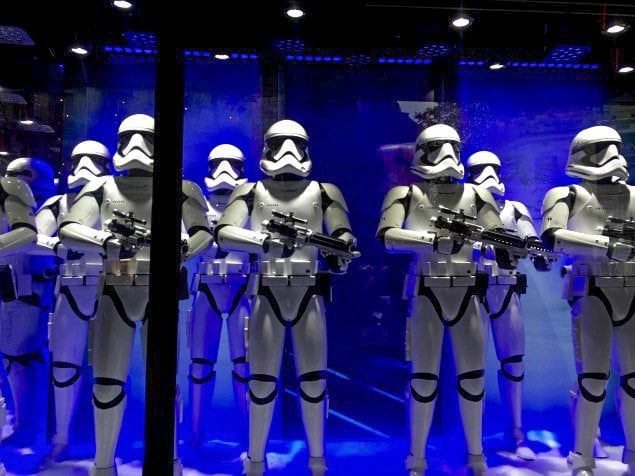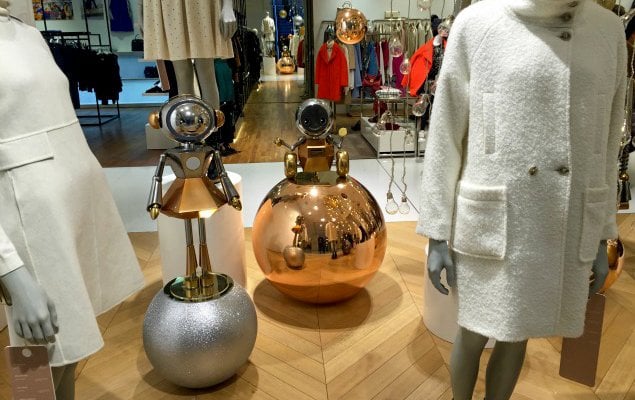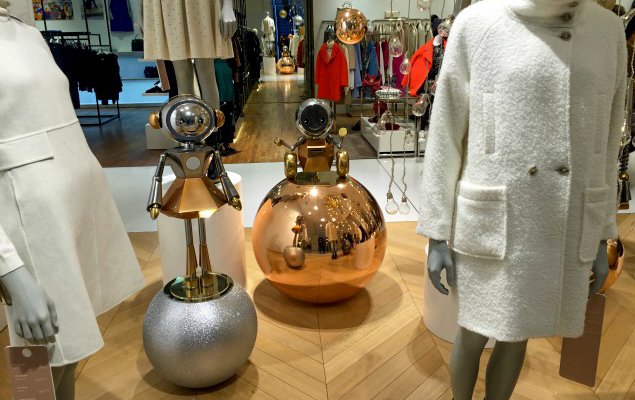 Floral Fairy Wonderland at Printemps
This year, Printemps is celebrating its 150th anniversary. They carried the floral theme of the celebration into their Christmas windows, but added a large dose of fairy dust. What results is a dreamlike wonderland filled with dancing fairies wearing flower petal tutus. These windows are the most extravagant of all the department stores this year.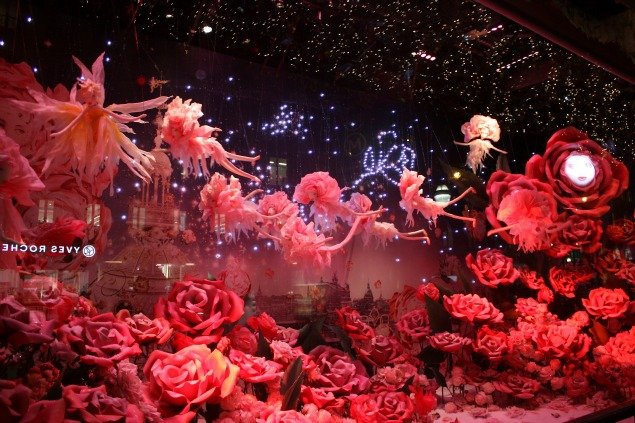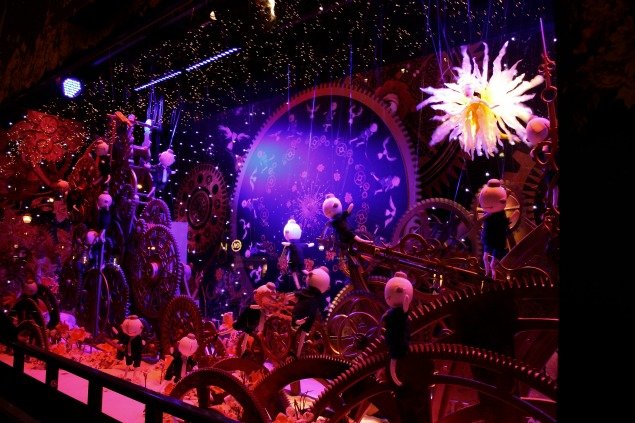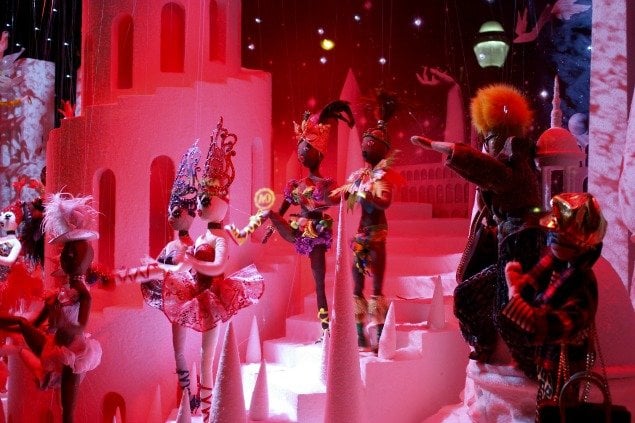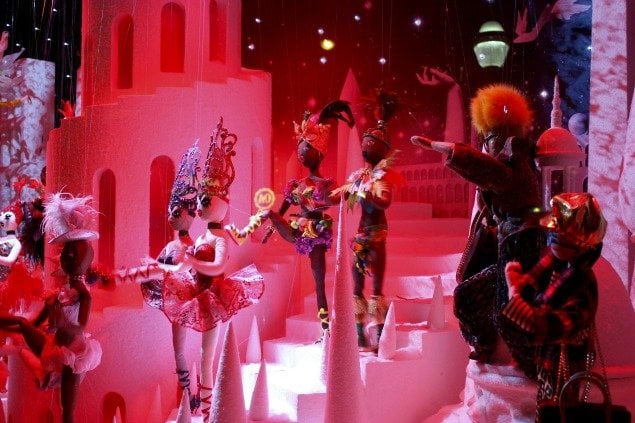 Classic White Christmas at Le Bon Marché
Leave it to the classic 7th Arrondissement to come up with elegant simplicity with their window displays. Snowy scenes filled with snowmen, golden ornaments and twinkling trees aren't over the top, they're just right. Lines of oversized lightbulbs hanging along the periphery of the entire building provide a warm and enchanting welcome.
Inside, you'll find a veritable winter forest – the tree silhouette theme is carried throughout the entire store. Be sure to peruse their "Galerie Imaginaire" for a truly impressive array of gifts, from tech and arty design objects to ornaments and cult beauty must-haves. They even offer gift wrapping!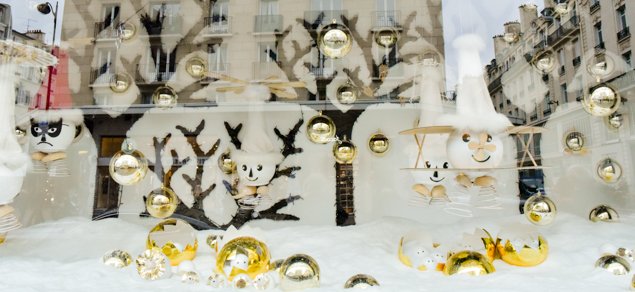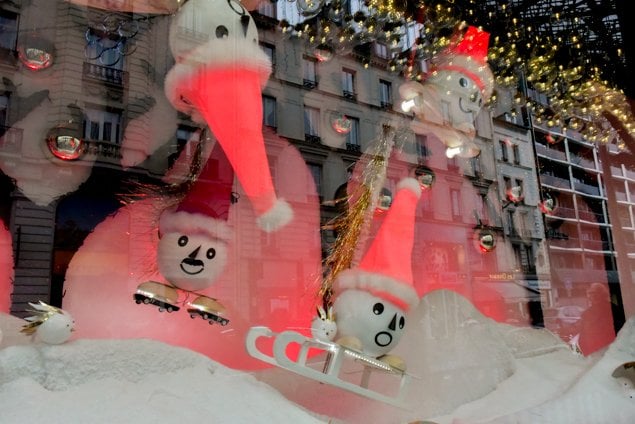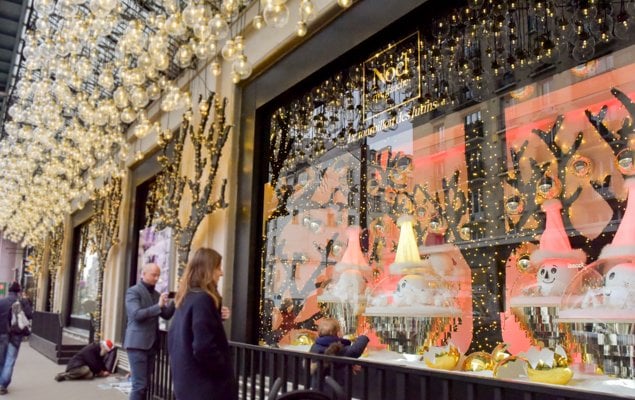 Here's where you can find these department stores:
Galeries Lafayette Paris Haussmann
40, Boulevard Haussmann, 75009 PARIS
Metro Chaussée d'Antin-La Fayette (lines 7 and 9)
RER A (Auber) and E (Haussmann-St. Lazare)
Printemps Haussmann
64, Boulevard Haussmann, 75009 Paris
Metro Havre Caumartin (lines 3 and 9)
RER A (Auber) and E (Haussmann-St. Lazare)
Le Bon Marché Rive Gauche
24 Rue de Sèvres, 75007 Paris
Metro Sèvres-Babylone (line 10 and 12)
(Image Credits: Verity and Hannah)