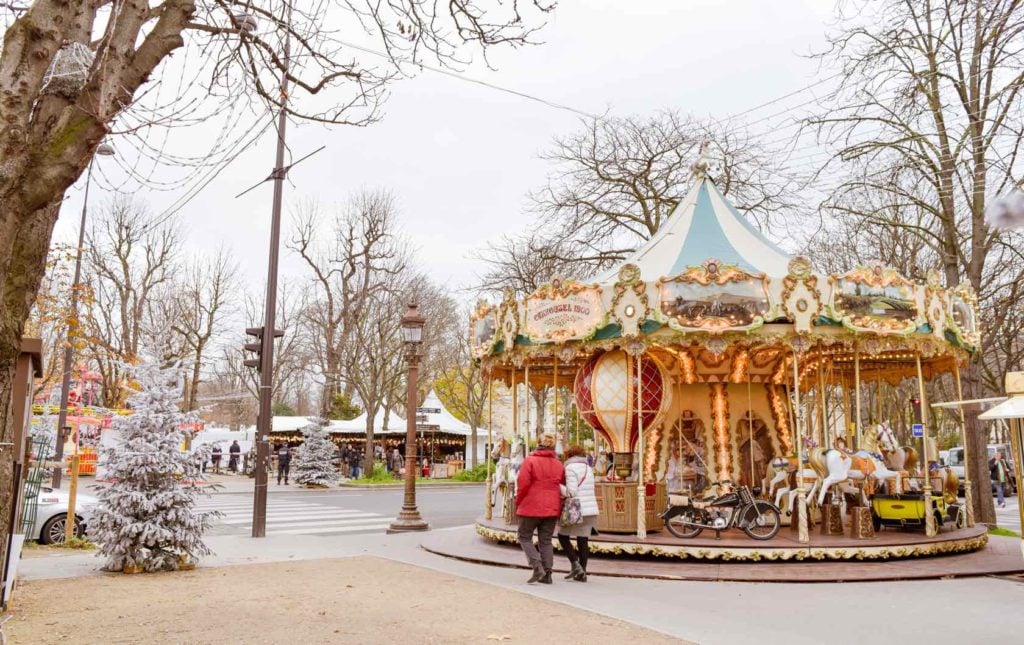 Paris is one of my favorite places to spend the holiday season. My family and I have so many good Christmas and New Year memories from the City of Light that still bring smiles to our faces. Through the years, we've created several of our own special holiday traditions in Paris.
Holiday Traditions in Paris
One reason to love the holidays in Paris is the long winter nights. When the sun rises late and sets early in the evening and it's a little too cold and dark to spend too much time out at night, it feels absolutely wonderful and cozy to be indoors drinking hot chocolate or tea. Secondly, Paris has it's own special traditions and celebrations that make this time of year extra special.
In this beautiful and bustling city the holidays permeate the streets, filling me to the brim with happiness. Every year, it feels so exciting and new; living here part of the year allows us to savor these weeks to the fullest. For me, it can be something as simple as a beautiful feature on a building, or how the sun hits the river, or a beautiful store display. It's so different from what I grew up with and it's so, so special.
Before I share with you my favorite holiday traditions in Paris, I'd like to invite you to check out our sale! Come to Europe for the holidays and bring your own traditions with you!
Holiday Traditions for the Entire Family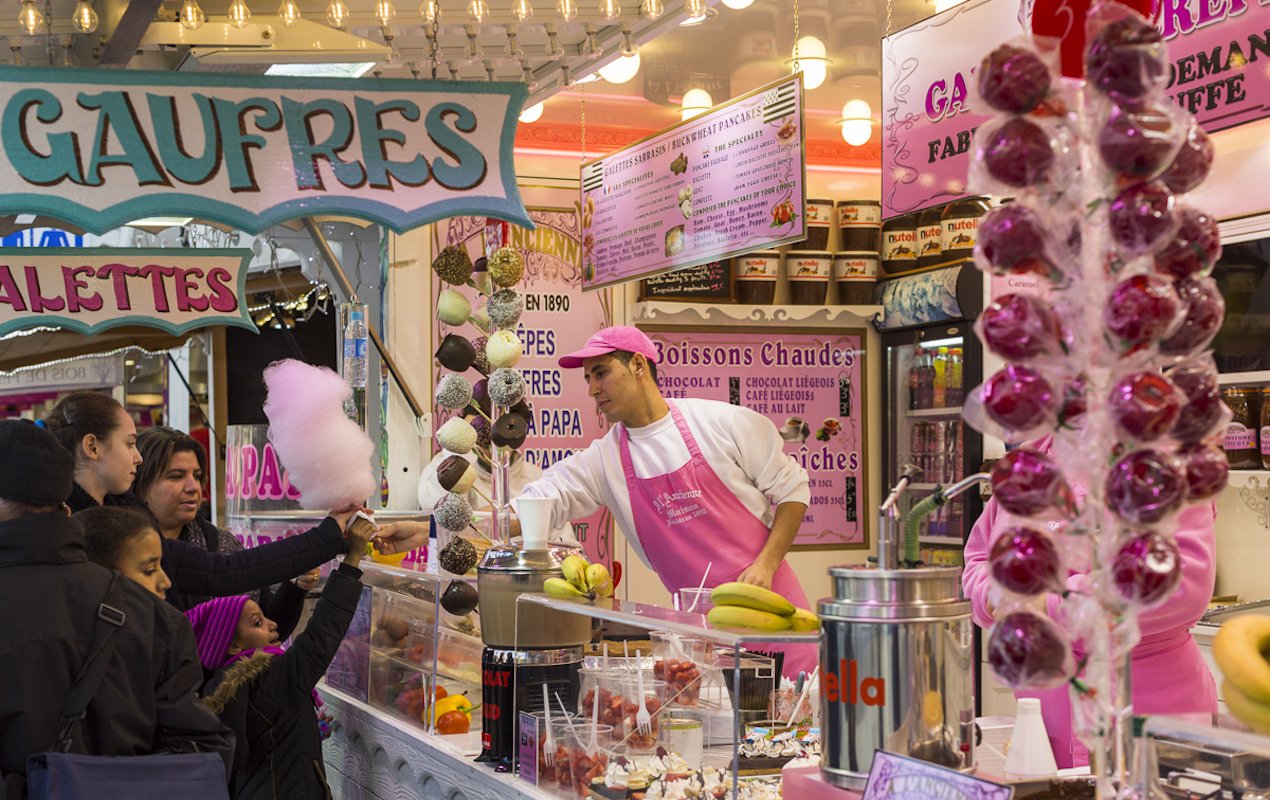 When our children were little, we spent the entire school holiday together. We would often let little Alexia or Olivier choose pastries from the local pâtisserie for our breakfast – no matter how sugary it was; it was their choice. Then, we would often do a fun activity like see a show at the puppet theater on the Champs de Mars, shop for presents for family and friends, or visit a Christmas market! They loved choosing something special and 'secret' for our presents.
A beloved holiday tradition in Paris for everyone is admiring the window displays of the grand department stores around the city. Every year they choose a different theme and they never fail to impress! See some of the 2016 holiday window displays here.
Paris is also known for having some amazingly rich and delicious hot chocolate. Some of the best can be found at the historic tearoom Angelina, or the more modern pastry shop and restaurant Un Dimanche à Paris. There's nothing kids love more than sweet treats like hot cocoa!
A large part of our holiday activities revolve around food. As our most beloved tradition, Philippe would reserve a table at a reasonably priced restaurant and we'd have the meal, which was the high-point of our day. It was always something unusual, delicious and of course, in season. Other times, he'd visit our local butcher or deli and bring home a cut of meat to prepare along with seasonal side dishes, or some choucroute with all the fixings, or a roast. When his parents came to visit, they'd always bring oysters from Normandy for the starter. It was lovely! After lunch, we could nap or read, and the kids would play on their computers or meet friends.
Romantic Holiday Traditions for Just Us Two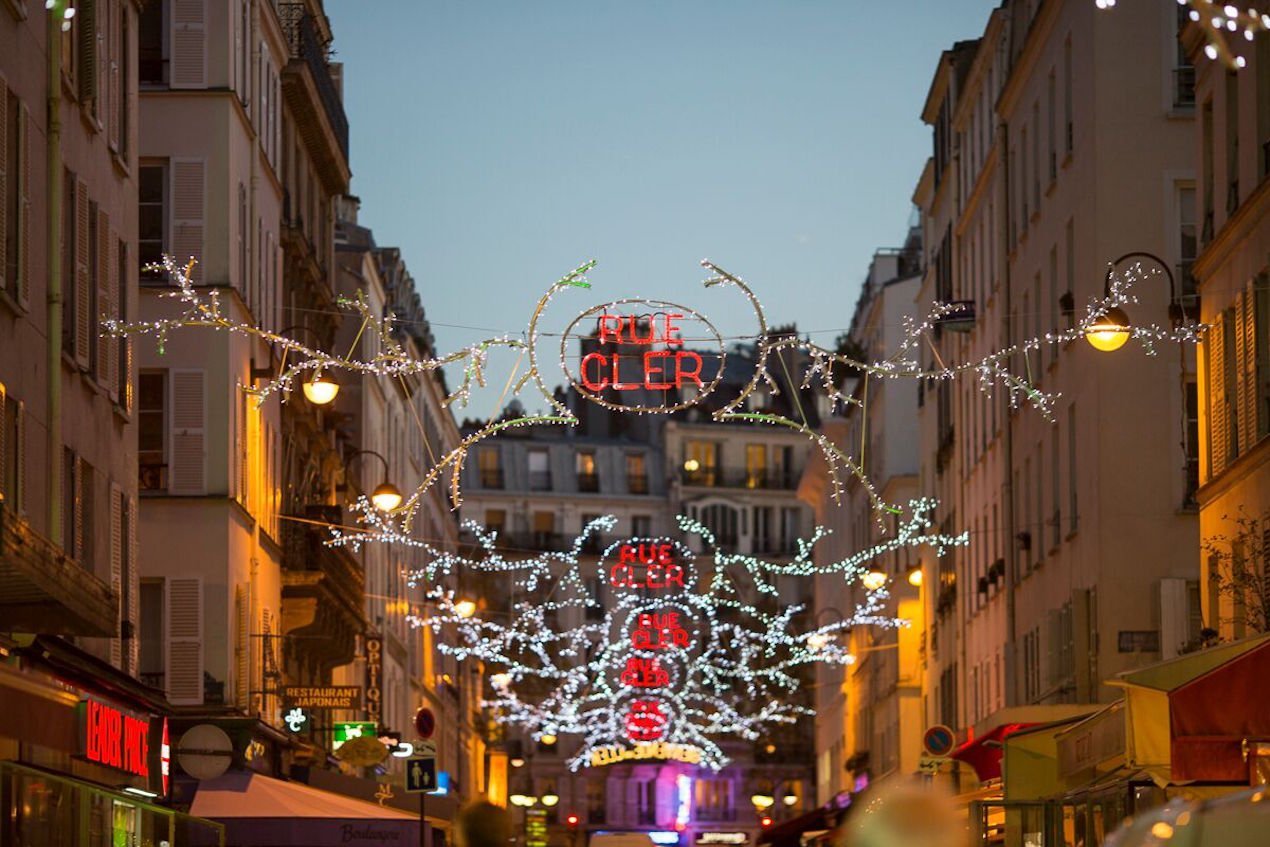 Some years, the Christmas holidays are a chance to get away from the everyday stresses of life. We all need time to relax, and sometimes an escape from family obligations is just what the doctor ordered. Christmas in a beautiful city is just the break you need! With the kids being older now, they can't always make it home for the holidays, but Philippe and I enjoy Paris just as much as ever. There are always new sites, restaurants and walks to savor.
With no distractions, we spend a lot more time in the open air markets. Philippe can spend hours speaking with each food specialist in our neighborhood. He asks Marie-Anne Cantin, for example, what cheese she thinks we'd love to try, and Monsieur Jusselin on rue Cler to prepare a light meal for us. You have this pleasure in France, which isn't available in a supermarket.
If it's something you'd enjoy, I highly recommend making vin chaud (hot spiced wine) at home! It fills your entire place with the most amazing holiday scents of orange, cranberry, cinnamon, cardamom, cloves, and any other spices you want to include. For even more ideas about warm winter drinks, see this blog post: 4 Parisian Drinks to Warm You Up this Winter.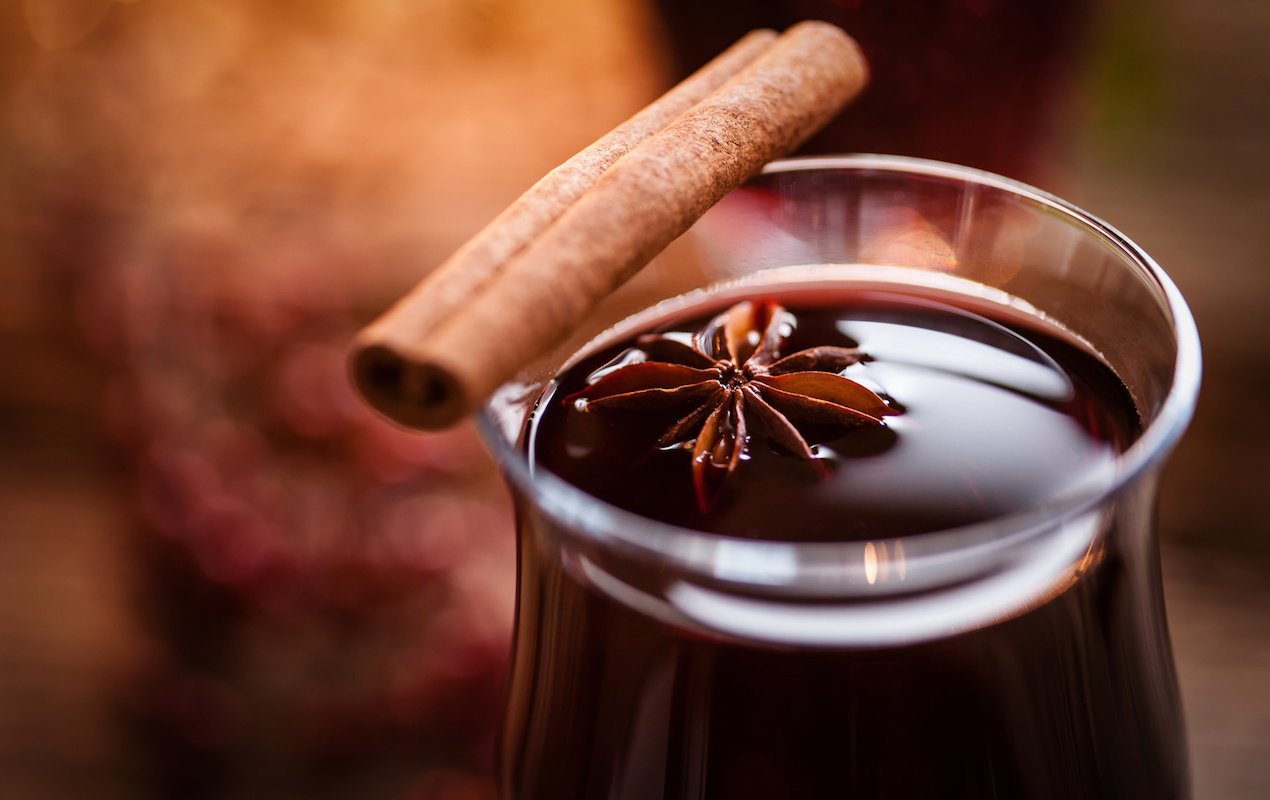 We also both like to get out of the house, wearing warm clothing of course! I like to go for short jogs along the Seine (the Quai des Berges), or better yet, along rue de Grenelle and rue St. Dominique to the Bon Marché and admire the gorgeous holiday window displays. Sometimes I'll even "stop for breath" and do some shopping!
We love to explore the Christmas markets together. Some of my favorite purchases are the French-made soaps and delicacies such as paté or little sweet treats. We'll usually enjoy lunch at home, and settle down like Santa for a long winter's nap. Ahhh, the holidays in Paris!
_____________
Go on and create your own holiday traditions in Paris.I can't recommend the city enough during the Christmas season! The only thing that can possibly compare is Christmas in London! Head on over to the London Perfect blog to get a peek into our London holiday traditions, and keep in mind our sale during the holiday season.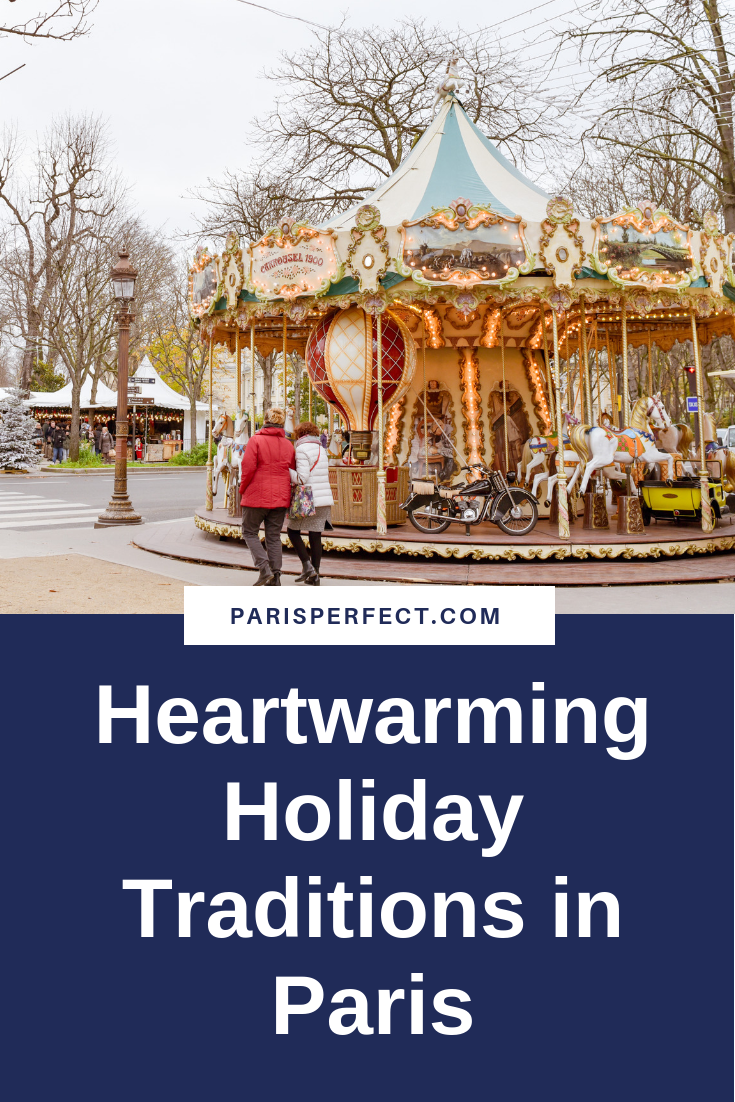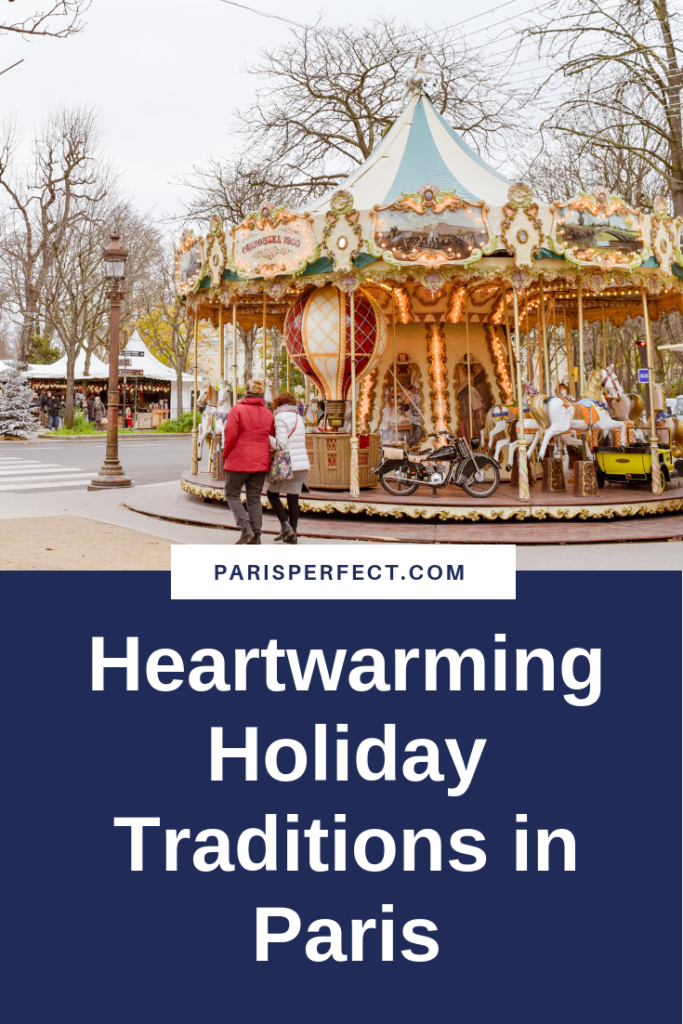 (Image Credits: ©David C. Phillips.)