There is nothing like warming up with a hot beverage after braving the cold temperatures; The warm, comforting cup in your hands and the instant feeling of relaxation you experience upon taking the first sip. This is especially comforting if you've been out exploring Paris all day! You can find many delicious hot beverages around Paris, but they're also easy enough to make at home, or in your Paris Perfect apartment. Below you'll find our favorite festive beverages, some tips on making them yourself and where to find them in Paris.
Chocolat Chaud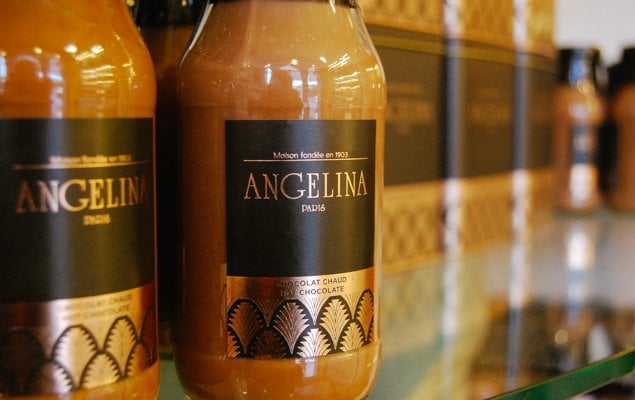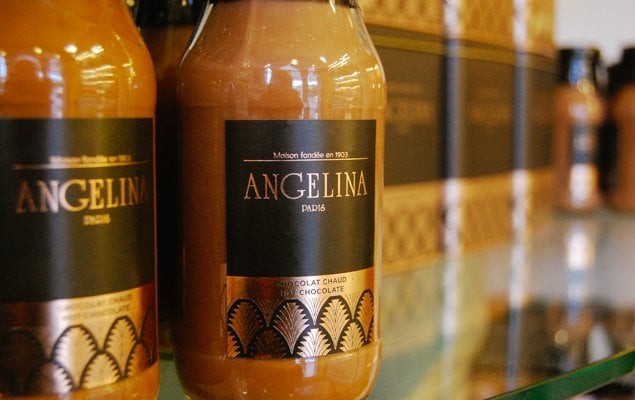 Hot chocolate is a timeless classic, so we had to mention it first! Originating in the ancient Mayan and Aztec cultures of Central America, it is believed that chocolate made its way over to Europe after the first explorations into the "New World" by Spain in the 16th century. It eventually made its way into the rest of Europe, where it exploded in popularity in the 18th century as a luxury product.
Hot chocolate can be prepared in many different ways – sweet and milky, dark and rich, or even flavored with vanilla or peppermint, but the Parisians keep it classic with what they call "Chocolat Chaud à l'Ancienne," or old-fashioned hot chocolate. It is thick, dark, extremely rich and a universe apart from those instant powdered hot cocoa mixes. It's relatively simple to make this yourself (following this recipe), but the easiest way is to buy a pre-made bottle at Angelina's. All you have to do is heat it up!
Angelina has a famous historical tea salon next to the Tuileries gardens where you can enjoy your cup of hot chocolate in style. Other notable Parisian salons that offer this chocolate nectar of the Gods are: Berthillon, Ladurée, Un Dimanche à Paris and La Jacobine.
Angelina Rivoli
226 rue de Rivoli, 75001 Paris
Metro Tuileries (line 1)
Angelina inside Galeries Lafayette
40 boulevard Haussmann, 75009 Paris
Metro Chaussée d'Antin La Fayette (lines 7 and 9)
Vin Chaud – Hot, Spiced Wine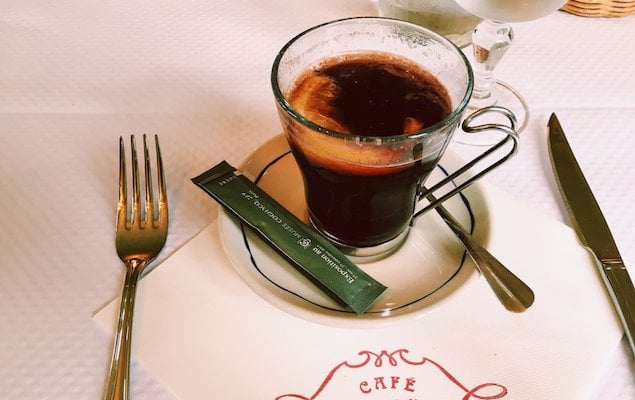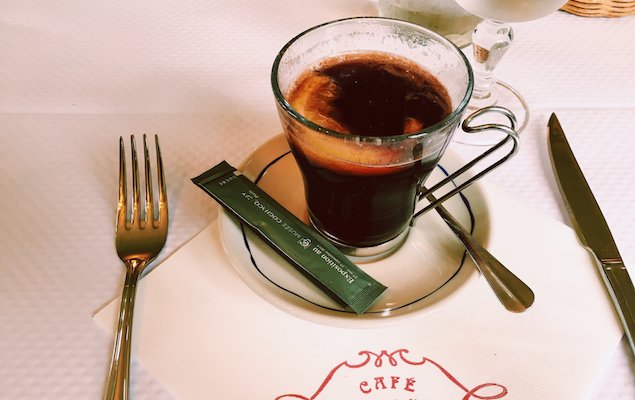 Mulled wine isn't as well-known as hot chocolate, but it should be more commonly produced considering how delicious it is. Accounts of adding spices to wine can be found as far back as ancient Egypt and Rome, so it's hard to pin down a specific origin or date.
The simplest form of the French Vin Chaud incorporates just cinnamon and oranges, but more elaborate recipes call for the addition of apple cider, cloves, star anise, cardamom, nutmeg, vanilla, or other fruits. Each country has their own traditions concerning mulled wine, but regardless, making hot wine in your own Paris apartment will fill the entire space with a gorgeous, comforting scent. Whichever spices you choose to use, the entire space will instantly smell like the winter holidays.
The most convenient places to get Vin Chaud in Paris are at the Christmas markets, most of which run from mid-November through Christmas or even past the New Year. Tons of market stalls will be selling the stuff, and something about it just completes the holiday atmosphere! You can also find some nice Vin Chaud at the Café Louis Philipe and many restaurants in the Saint Michel and Odéon neighborhoods. This is a seasonal drink and probably won't be listed on the usual menu, so keep an eye out for the special's menu or ask the waitstaff.
Café Louis Philipe
66 Quai de l'Hôtel de ville
Metro Pont Marie (line 7)
Thé Noël – Christmas Tea
Tea rose to popularity around the same time as chocolate and coffee did, and was considered an extremely high-class, luxury product. One of the most recognizable French tea brands, Mariage Frères, began their explorations into distant lands in 1660, looking for exotic teas in Madagascar, Persia and India. The brothers, named Nicolas and Pierre, established a wholesale trading business that has now grown into a multinational retail brand offering one of the largest and most varied tea collections.
All the major tea brands in Paris come out with seasonal Christmas tea blends during the winter. Mariage Frères is offering about 10 new Christmas teas including classics like black tea with sweet spices as well as more imaginative blends like their Christmas Cake Tea with notes of praline, caramel and vanilla. You can buy your own canister of Christmas tea leaves to take home, or enjoy a pot inside one of their elegant tea rooms:
Mariage Frères
Boutiques with Tea Salons around Paris:
Mariage Frères Rive Gauche
13 rue des grands Augustins
Metro Saint Michel (line 4, RER B and C)
Mariage Frères Louvre
Carrousel du Louvre
99 rue de Rivoli
Metro Musée du Louvre (line 1)
Mariage Frères Marais
30 rue du Bourg-Tibourg
Metro Hôtel de Ville (lines 1 and 11)
Coffee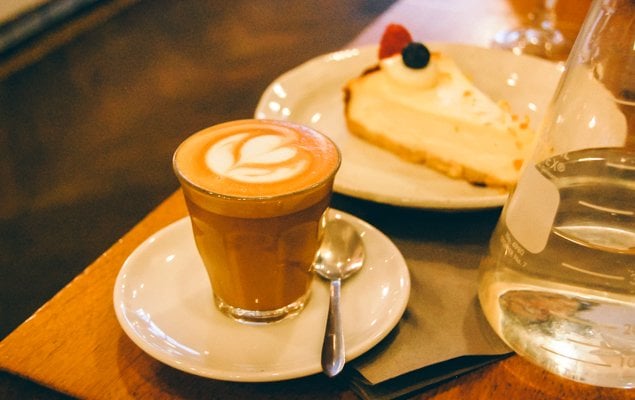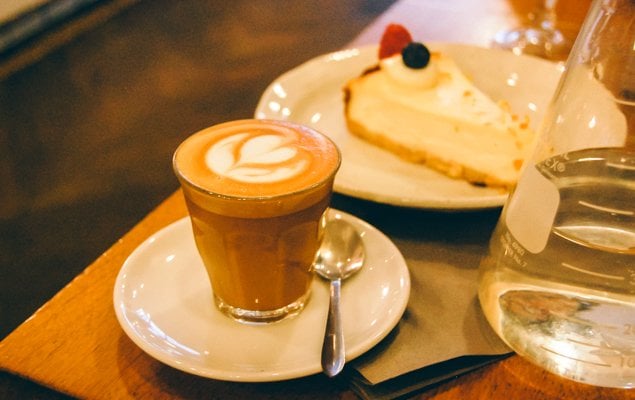 Of course, coffee can be enjoyed any time of the year, but its particularly great if you need both a shock of warmth and a kick of caffeine-induced energy. It was surprisingly hard to find high quality coffee in Paris until a few years ago, but there's now an abundance of coffee shops all around the city. See this blog post for our favorites!