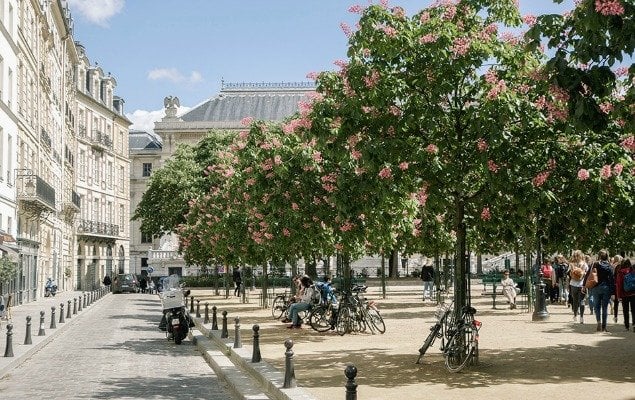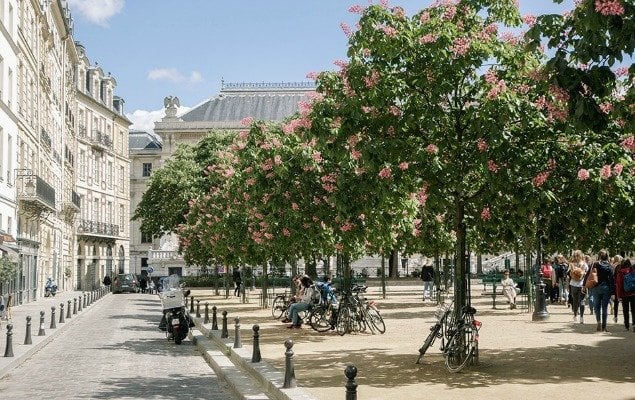 Have you heard our news about our most exciting project? We recently shared with our Paris Perfect newsletter subscribers about the arrival of our new flagship location – 25 Place Dauphine! (Sign up for our newsletter here to be first to find out about our news and special offers!) After an incredible two year restoration, we're just about ready to open the doors to La Place Dauphine, which is home to seven gorgeous vacation apartment rentals, all with views overlooking Place Dauphine.
For all of you who know and love Paris, you'll immediately sigh knowing how dreamy and historic this location is. If you're new to Paris, then charming Place Dauphine is located in the very heart of Paris on the Île de la Cité. Yes, that means it's right by Notre Dame, Sainte Chapelle and surrounded by the Seine and all the top sights in Paris.
Just look at the view above that you can enjoy from La Place Dauphine, with the bell towers and spires of Notre Dame in the distance and the towers of Sainte Chapelle and the Conciergerie. Plus the square is as charming as it gets with its trees that bloom bright pink in the spring and rows of historic buildings.
The square was built starting in 1607 at the request of King Henri IV and many of the buildings date from this time, including La Place Dauphine, which was built in 1610. The Île de la Cité was where the city of Paris was first founded, and you can truly feel the history of Paris surrounding you as you sit in this peaceful square.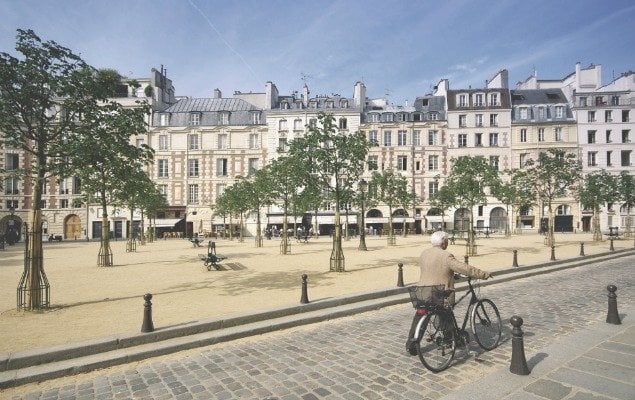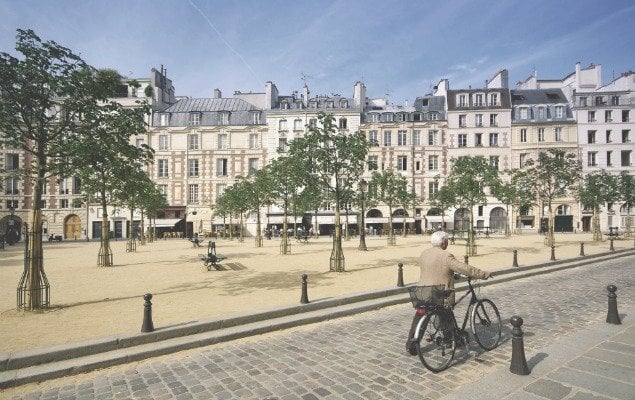 While we have always loved Place Dauphine, we fell in love with the history of this incredible spot in Paris over the past two years as we remodeled and saved an important historic building. With the help of our brilliant architect, Gabor Mester de Parajd, chief architect of Paris' Historic Monuments, we are honored to have been able to preserve such an important piece of Paris' architectural history.
Along the way we discovered the remarkable history of this very unique spot in Paris. You may know that the Pont Neuf near Place Dauphine is the oldest bridge to cross the Seine, but did you know that Place Dauphine was originally built for the merchant class rather than the elite and was an important center of scientific discoveries? There's so much to discover in Place Dauphine! Read more here about the restoration process and history of Place Dauphine.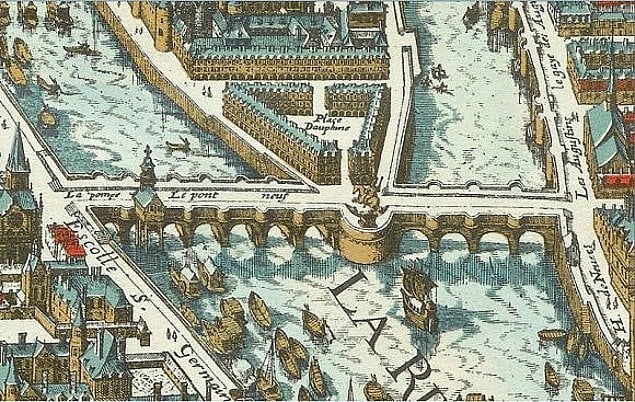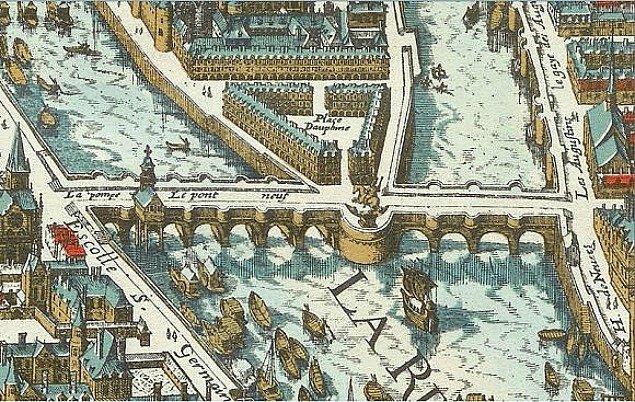 We look forward to sharing more about the restoration and historic details of La Place Dauphine! But in the meantime we're putting the perfect finishing touches on the apartments and preparing them for the very first guests arriving soon. For a limited time we are offering guests who stay between April 12 and May 30, 2016 a 20% discount! (Minimum 5 night booking required). Be one of the first to experience the charm of La Place Dauphine! Find out more about this special offer here.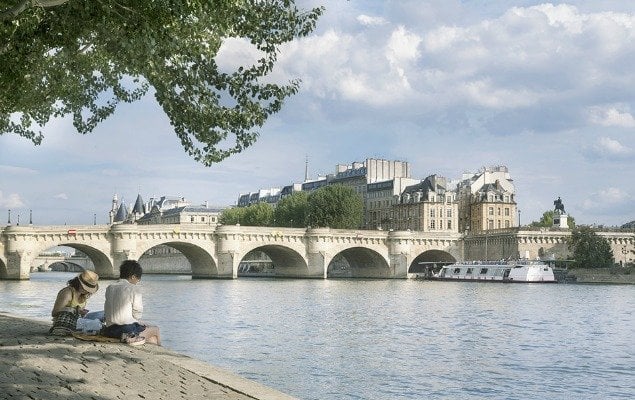 La Place Dauphine offers a rare chance to enjoy refined Parisian living in one of the city's most elegant addresses. Please join us in welcoming La Place Dauphine to the Paris Perfect family!
Contact Us or simply drop us a line at [email protected] to find out more and to book your stay at La Place Dauphine. But hurry … with this incredible location dates are filling up quickly!