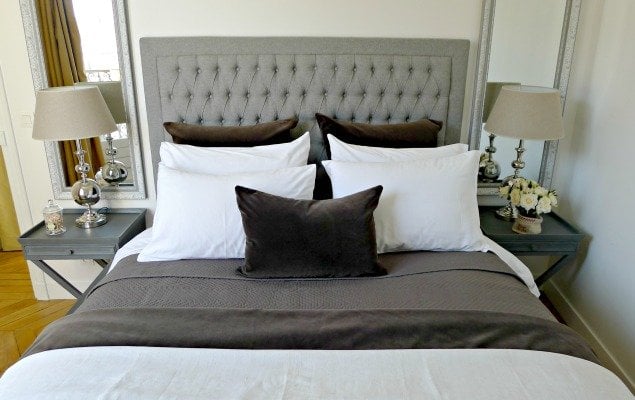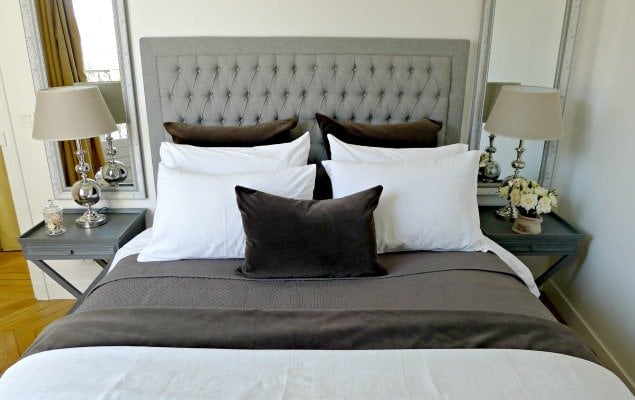 Our brand new flagship location, La Place Dauphine, is nearly ready for its grand debut. Renovation and restoration work can be long, complicated and difficult at times, which is why Paris Perfect founder Maddy was so excited for the fun part: decorating! Follow along on her design journey, from shopping for the perfect chairs to selecting the right finishing touches.
A Visit to Maison & Objet Paris
What better place to find enough furnishings for 7 brand new apartment rentals than MAISON & OBJET Paris, the largest interior design fair in Europe. Visiting Paris twice per year, this is the best place to find everything accessories and furniture related. Can Maddy find all the right pieces to furnish the entire building, and get everything delivered on time? Watch to find out!
The Perfect Finishing Touches
After a successful visit to MAISON & OBJET Paris, Maddy selected a handful of vendors with the perfect look for La Place Dauphine. To give our team and guests a first peek of the bedroom design and decorative touches for the new apartments, Maddy created a mock up and shares her design inspiration and ideas. For La Place Dauphine, we're creating a comfortable and classic décor with a sprinkling of antiques to give it just the right feel. The color scheme is inspired by the soft tones of Place Dauphine itself; warm grays, creamy whites and soft beige.

(Video by David C. Phillips)
Here's a closer look at all the design elements coming together, including the antique linens Maddy found at the rue Cler Brocante market!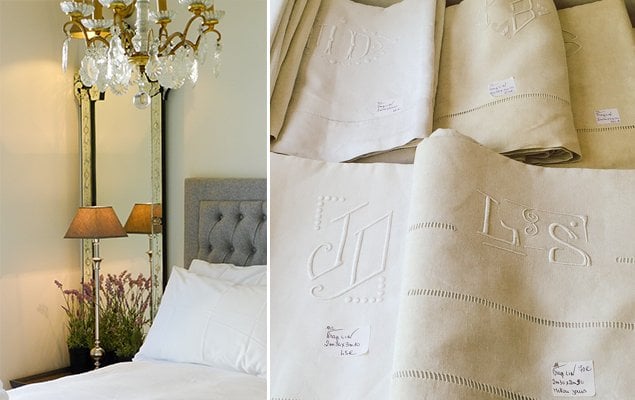 If you're itching to discover more about Place Dauphine and all things Paris décor, check out everything listed below: