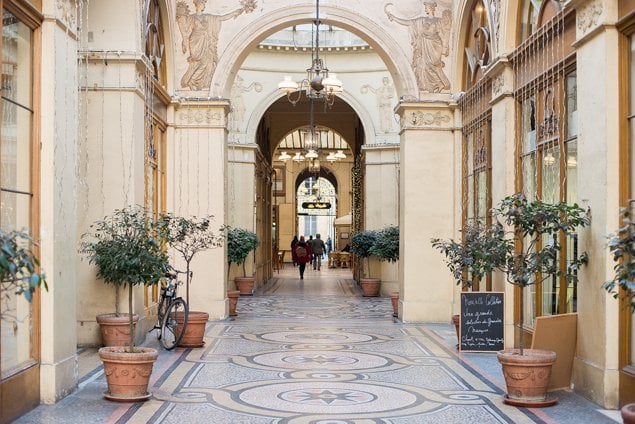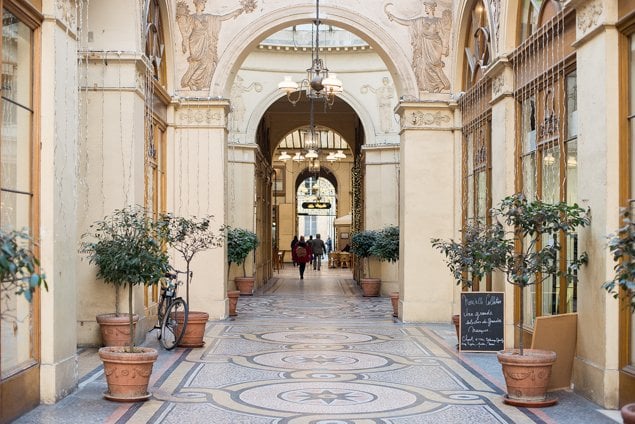 Even a rainy day in Paris beats an average day just about anywhere else. However, even I can only take so many cold, gray and rainy days. When the weather makes strolling these lovely Parisian streets less appealing, a little secret of mine is to head to one of the many covered passages.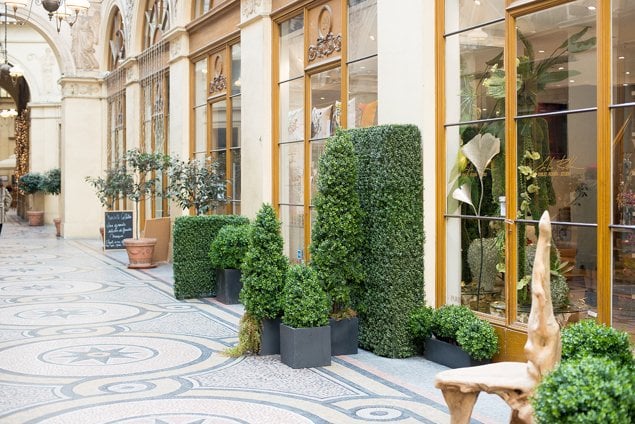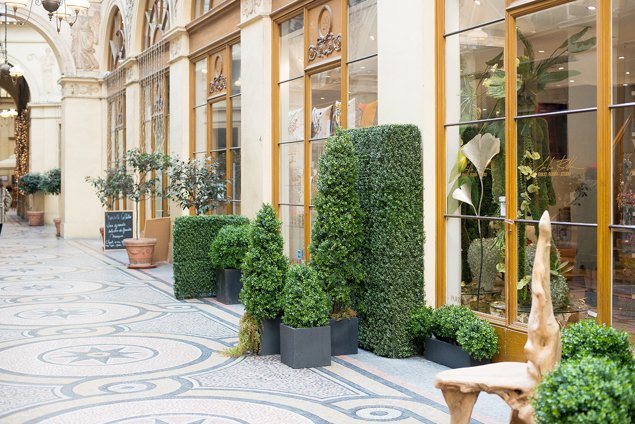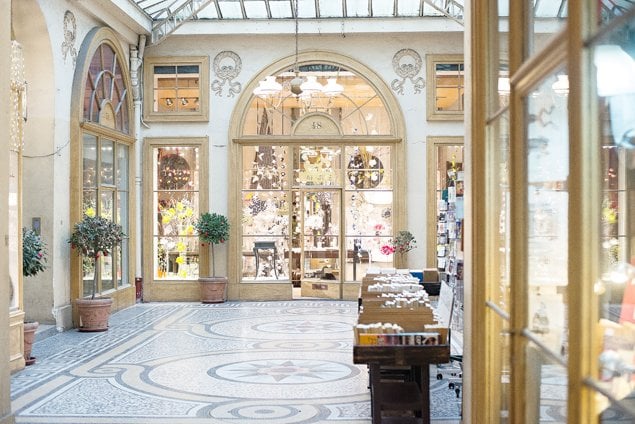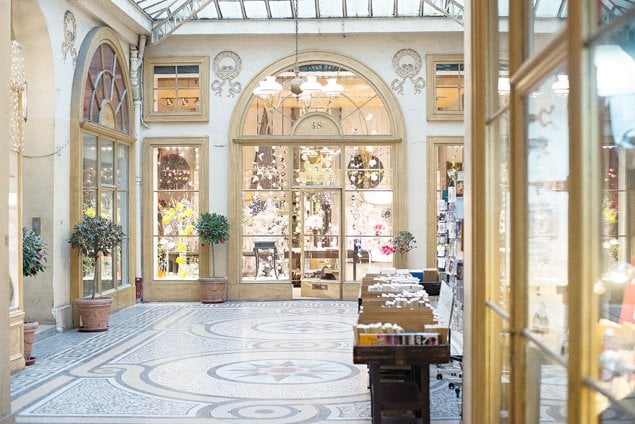 Often overlooked or unknown to tourists, these old shopping arcades have been around since the early 19th Century. Paris was created to be admired for its beauty, which gave birth to a new type of Parisian – the wandering observer of city life, the flaneur. These covered passages ensured that this still popular Parisian pastime could continue, even in the worst weather. Once numbering over 100, today only a few dozen passages exist on Paris' Right Bank.
One of my all-time favorites, and the first passage I ever discovered, is Galerie Vivienne. Located on the rue Vivienne, near the Palais Royal gardens, it is lined with beautiful mosaic-tiled floors and that perfect Parisian light, shining through a glass-ceiling. The potted plants skirting the soft yellow walls create an effect that is wonderfully warm and inviting. Lined with unique shops ranging from bookstores to decor to fashion, it's the ideal space to stroll through Paris without a little rain getting in the way.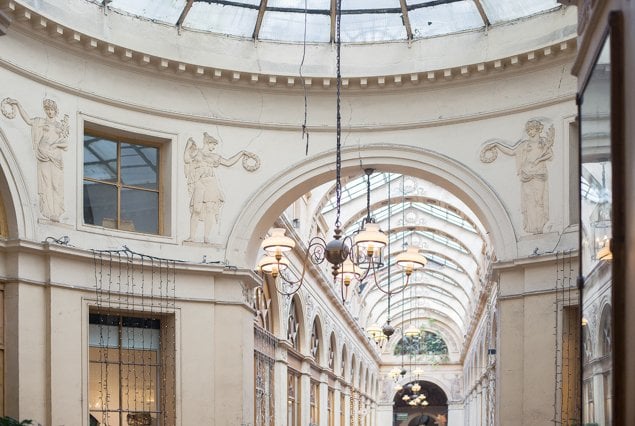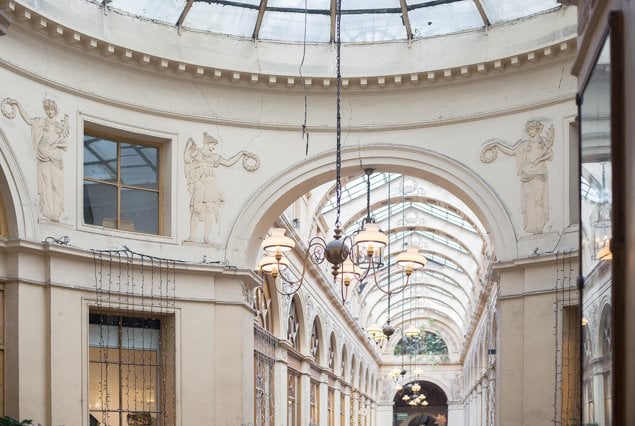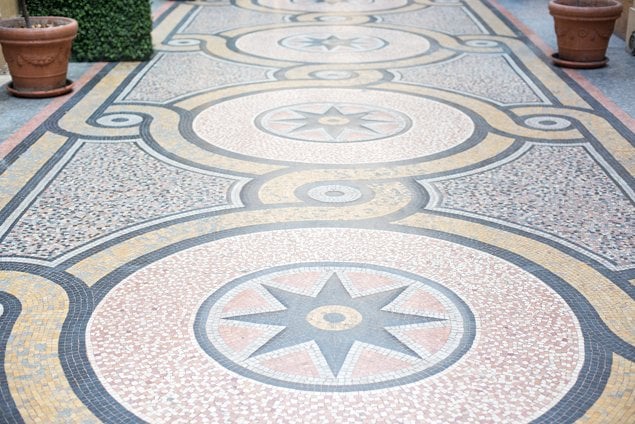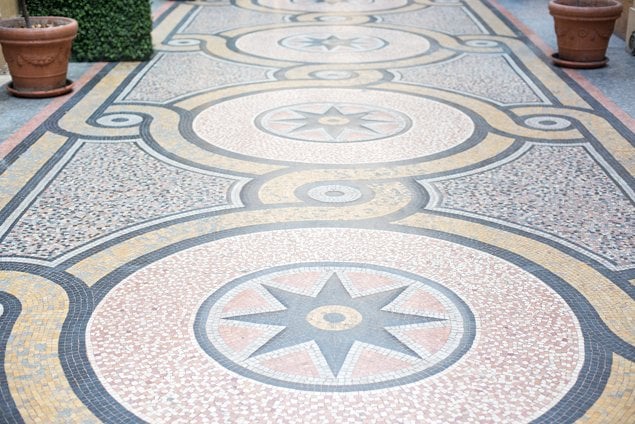 Peruse the Librairie Jousseaume where you'll find a mix of old, new and used books to get lost in. They also have a charming selection of postcards.
If you love decor, pass by Secrets d'Interieurs. The boutique is small but offers a great selection of home decor items including tableware, furniture, candles and even some antiques.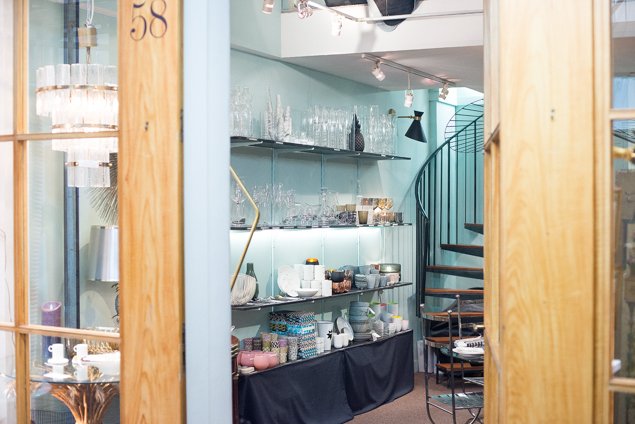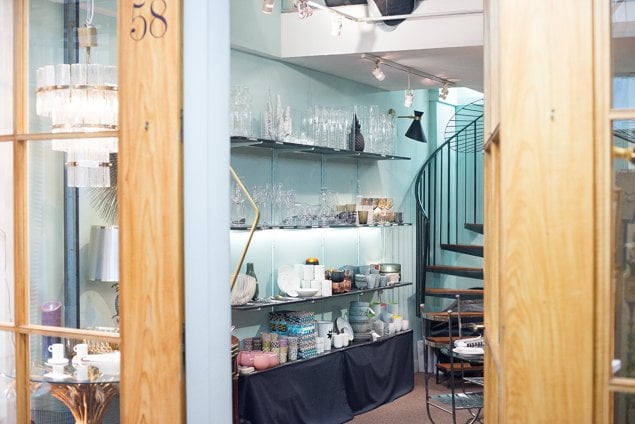 Galerie Vivienne offers several fashion boutiques but I recommend stopping into Alexis Mabille to try out the latest collection featuring crisp, summer whites and some whimsical watermelon prints as well as the perfect LBD. She also has a boutique in the 7th Arrondissement at 11 rue de Grenelle!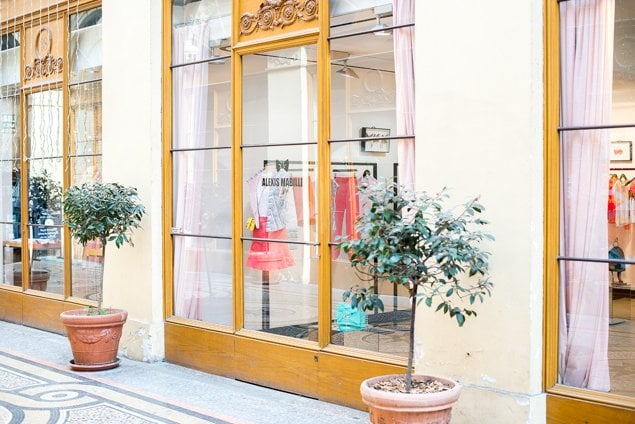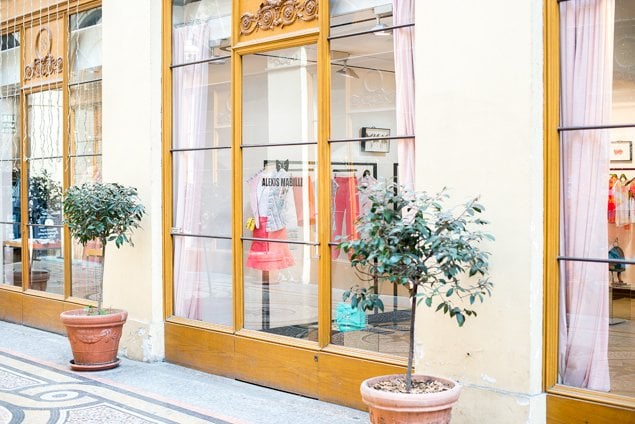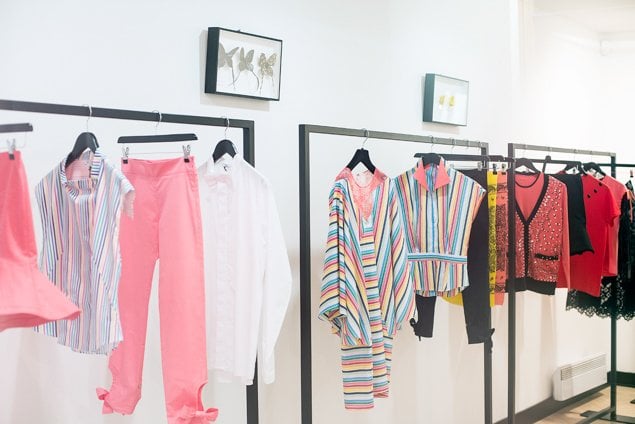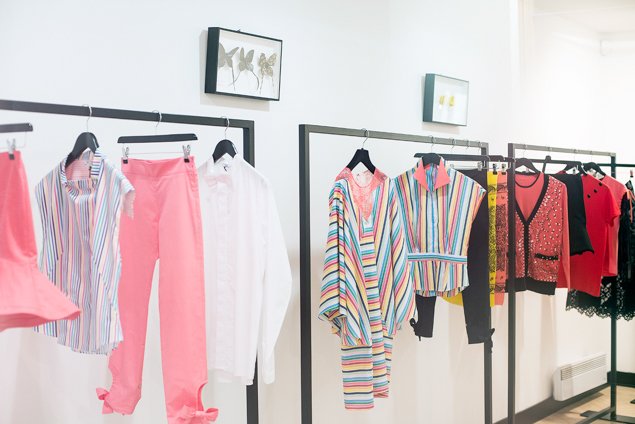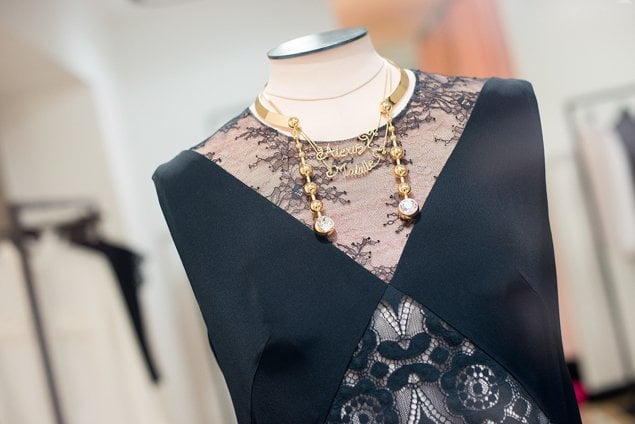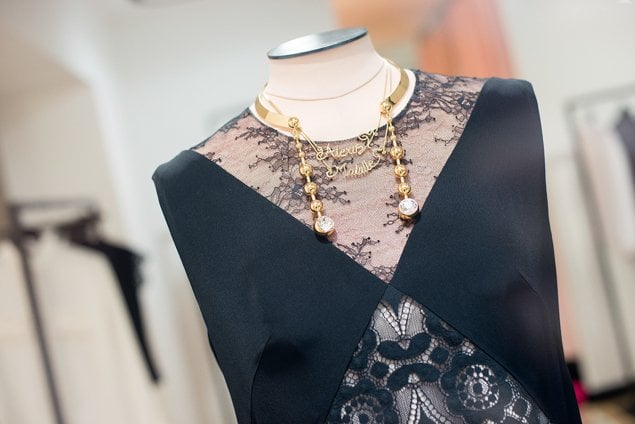 If you're looking to take back a few gifts, stop into aBis to discover a selection of playful and unusual objects of design, small gadgets and much more, perfect for every almost every age. Don't worry, there are no generic, cheap souvenirs in sight!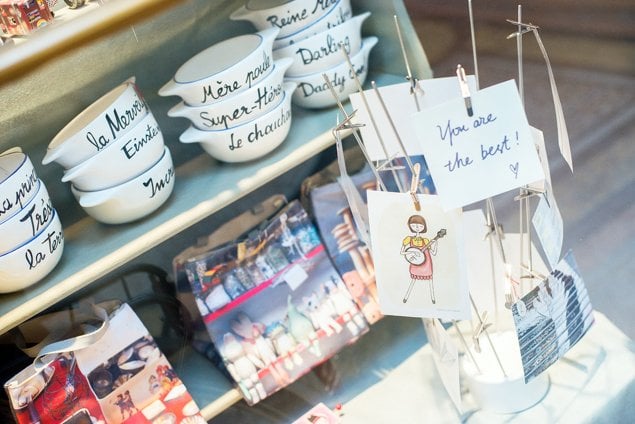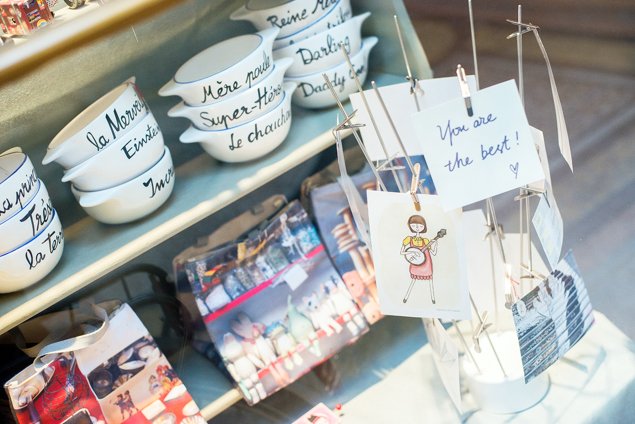 Finally, after browsing all the shops along the passage, grab a table at Bistrot Vivienne or Legrand Filles et Fils for your French cuisine fix and of course, a glass or two of vin.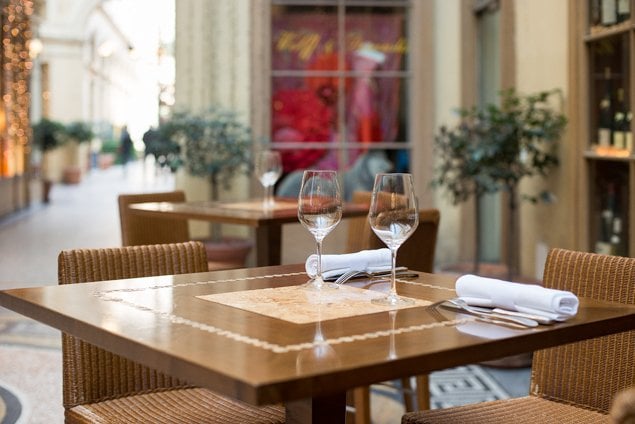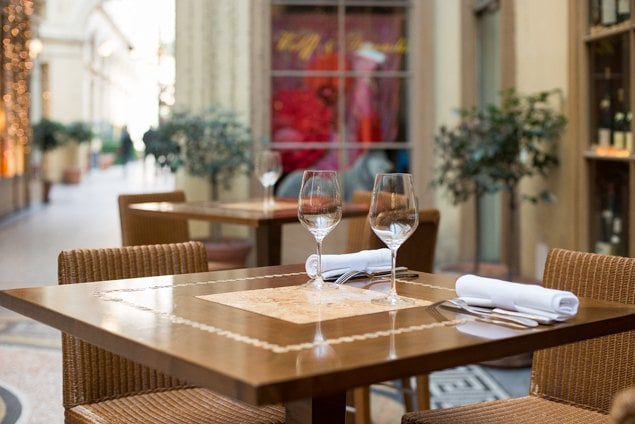 You can find the Galerie Vivienne at 6 rue Vivienne in the 2nd Arrondissement. It's situated on the north side of the Palais Royal, which is also sheltered from the rain along the edges. The Louvre museum is on the opposite side of the Palais Royal, just for reference. Visiting all three in one day would make for the perfect rainy day itinerary!
Metro
Ligne 3 : Bourse
Ligne 9 : Grands Boulevards – Richelieu Drouot
Ligne 1 : Palais Royal – Musée du L
Bus
Lignes 20, 29, 39, 74, 85 : Bourse
Lignes 29, 39, 48, 67 : Bibliothèque nationale
For a full list of shops in the Galerie Vivienne, see the official website.
(All Images by the Author)