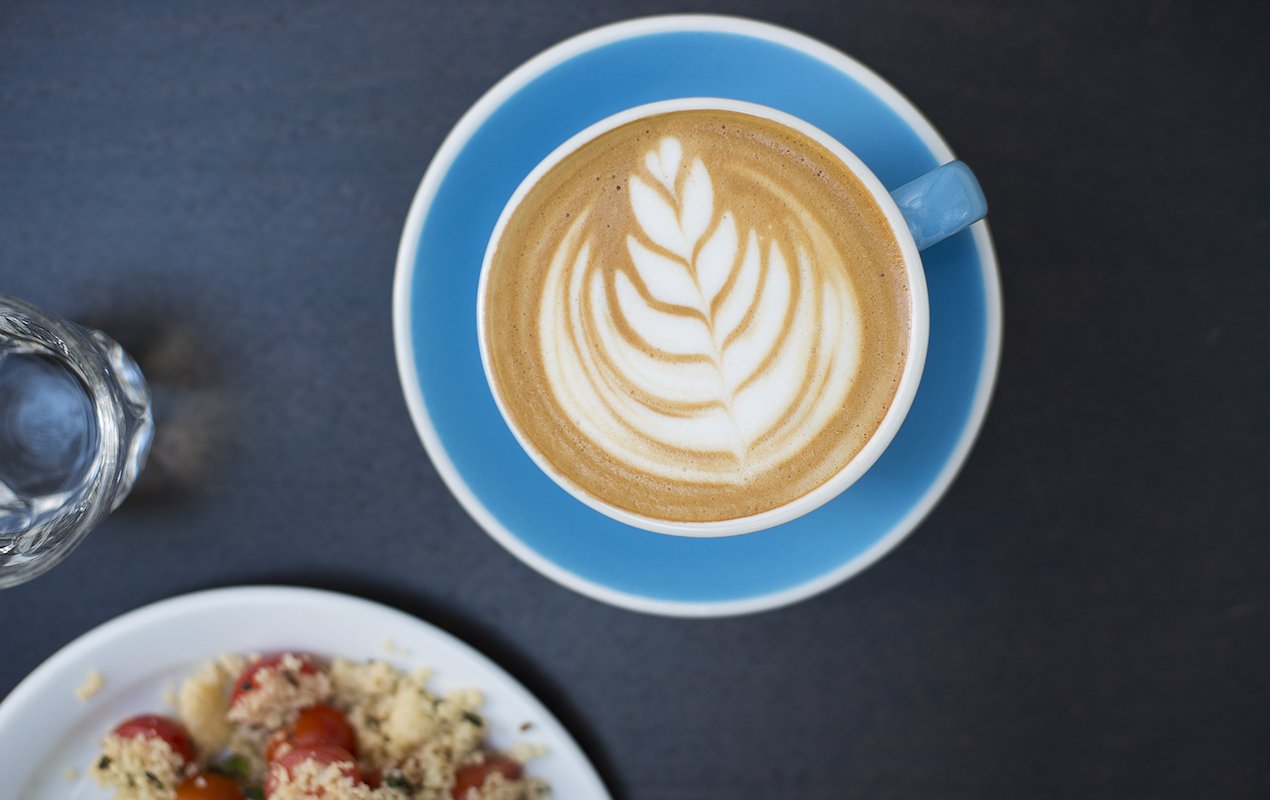 Paris has always been held in high regard when it comes to cheese, wine and pastries, but for years Parisian cafés haven't quite cut it when it comes to serving up quality coffee. Fortunately, within the last couple of years, coffee culture in Paris has seen a change, with a surge of fresh new coffee shops opening across the city. Below, I offer a selection of some of my favorites. These, among others, have helped changed the perception of coffee in Paris and reshape the experience of enjoying le café. In addition to serving up the highest quality coffee, the coffee shops in Paris also have some wonderful sweet treats and savory foods to enjoy.
Top 5 Coffee Shops in Paris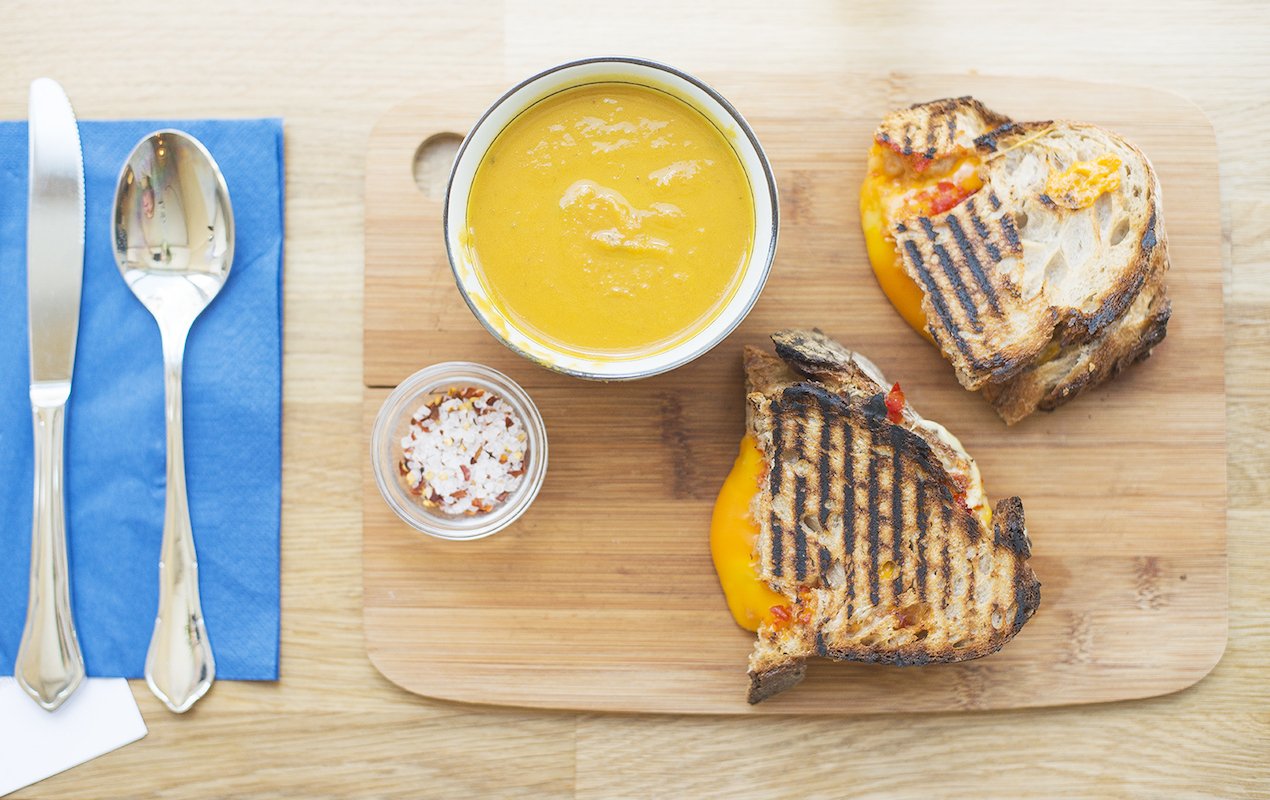 Café Oberkampf
Located on a quiet little street in Paris's 11th arrondissement, Café Oberkampf is a favorite coffee shops in Paris for locals. With a friendly staff, relaxed vibe and delicious menu including savories such as the "Lost in Cheeseland" grilled sandwich and my personal favorite, the Shakshuka, Café Oberkampf has become a fast favorite for breakfast or lunch. I highly recommend trying the toasted banana bread served with salted butter – you'll thank me later.
3 Rue Neuve Popincourt, 75011
Metro Parmentier (Line 3)
Open Sat – Sun 9:30am – 5pm, Mon – Thu – Fri 8:30am – 5pm, Closed Tues – Wed.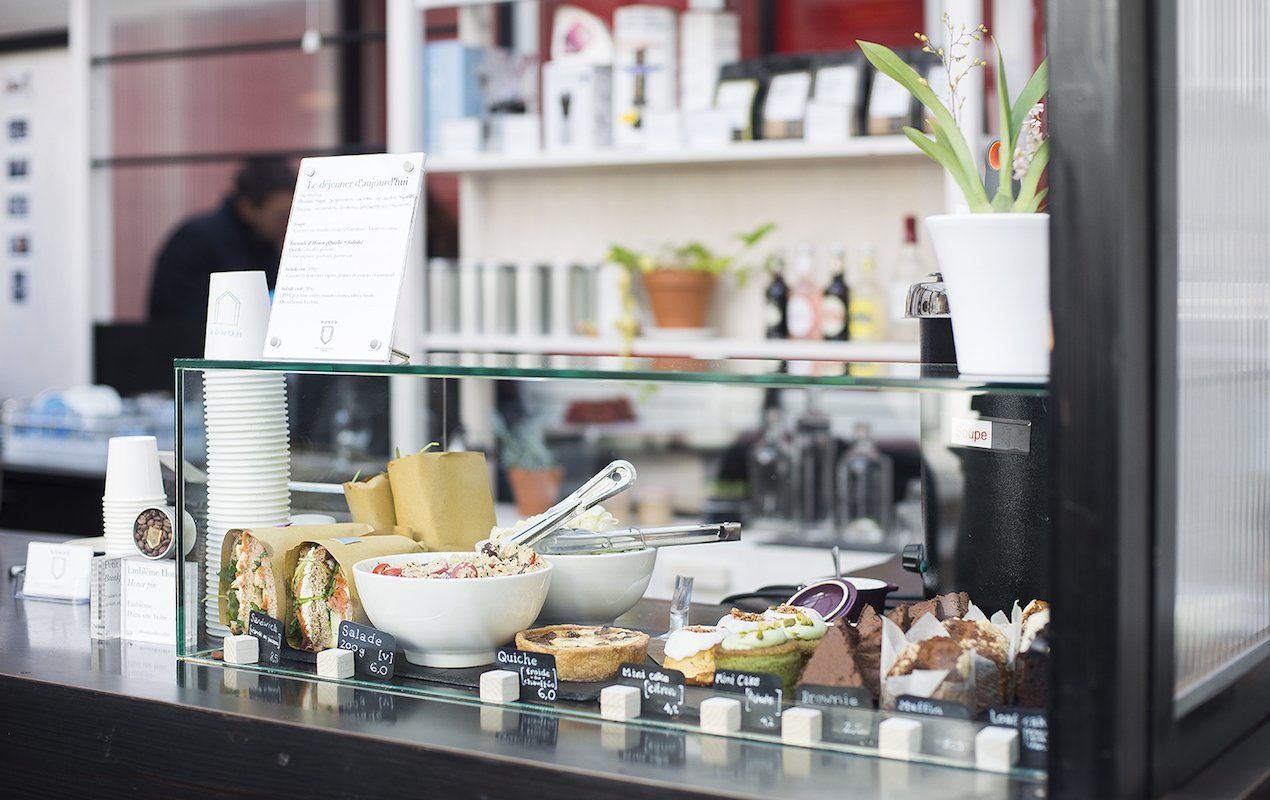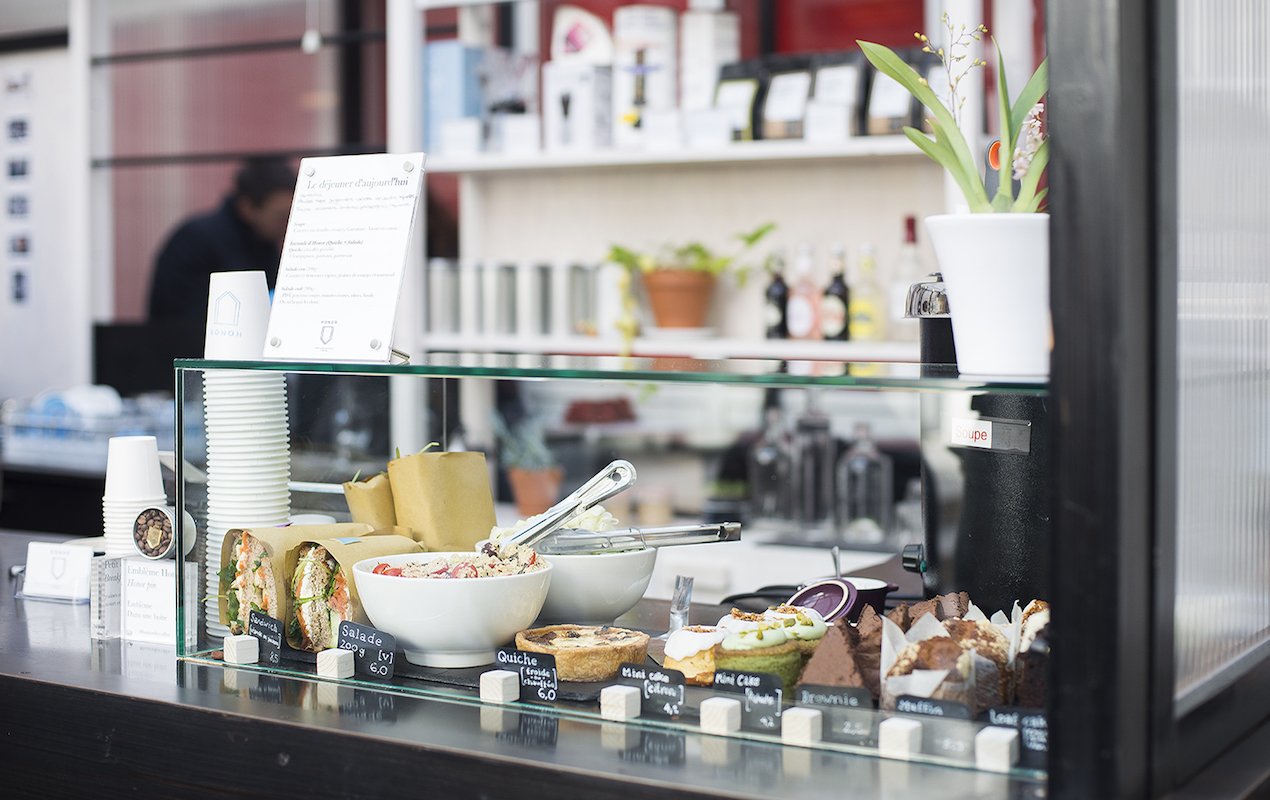 Honor Café
Just off of the Rue du Faubourg Saint-Honoré, you'll discover Honor. This little gem is tucked away in a courtyard, almost hidden from shoppers visiting Paris' luxury boutiques. They serve up some of the best coffee you'll find in Paris, and with pastries provided by Broken Biscuits, it's the perfect break from your afternoon shopping.
54 Rue du Faubourg Saint-Honoré, 75008
Metro Madeleine (Lines 8, 12 & 14)
Open Mon – Fri 9am – 6pm, Sat 10am – 6pm, Closed Sun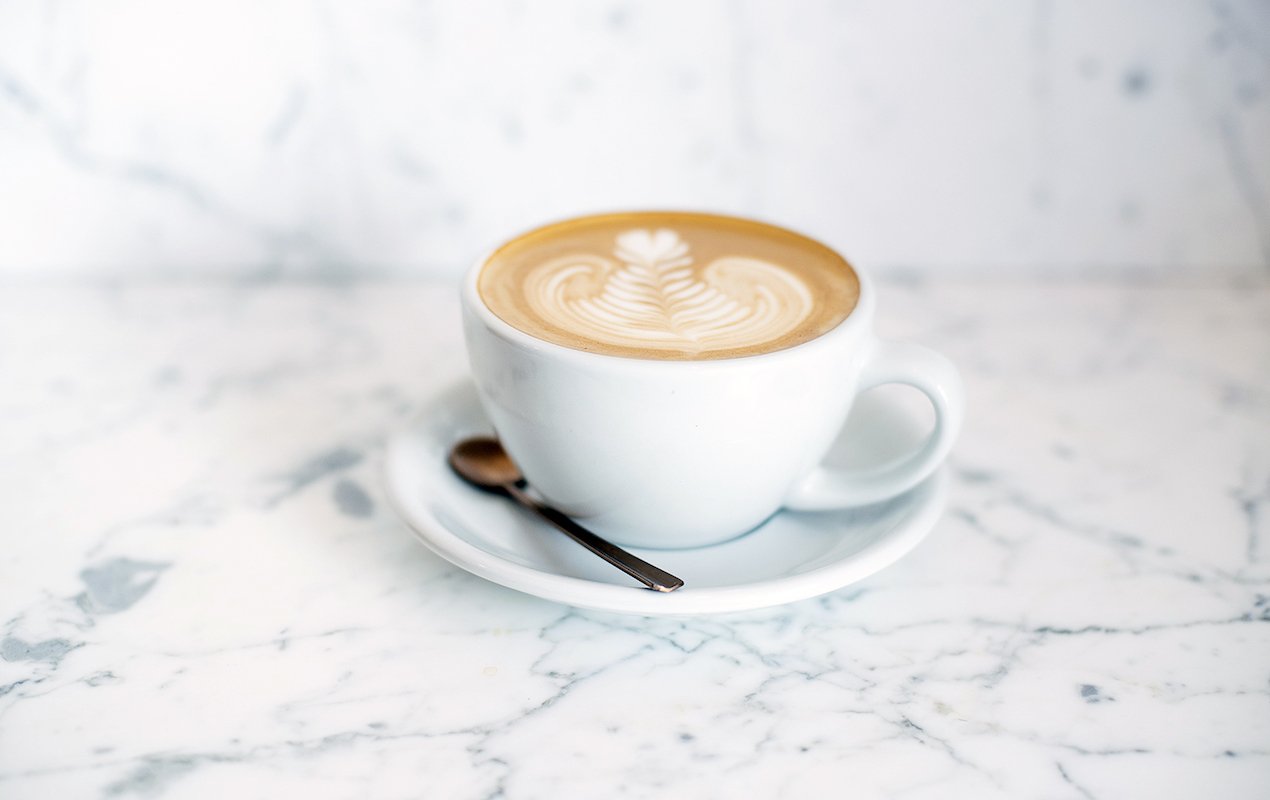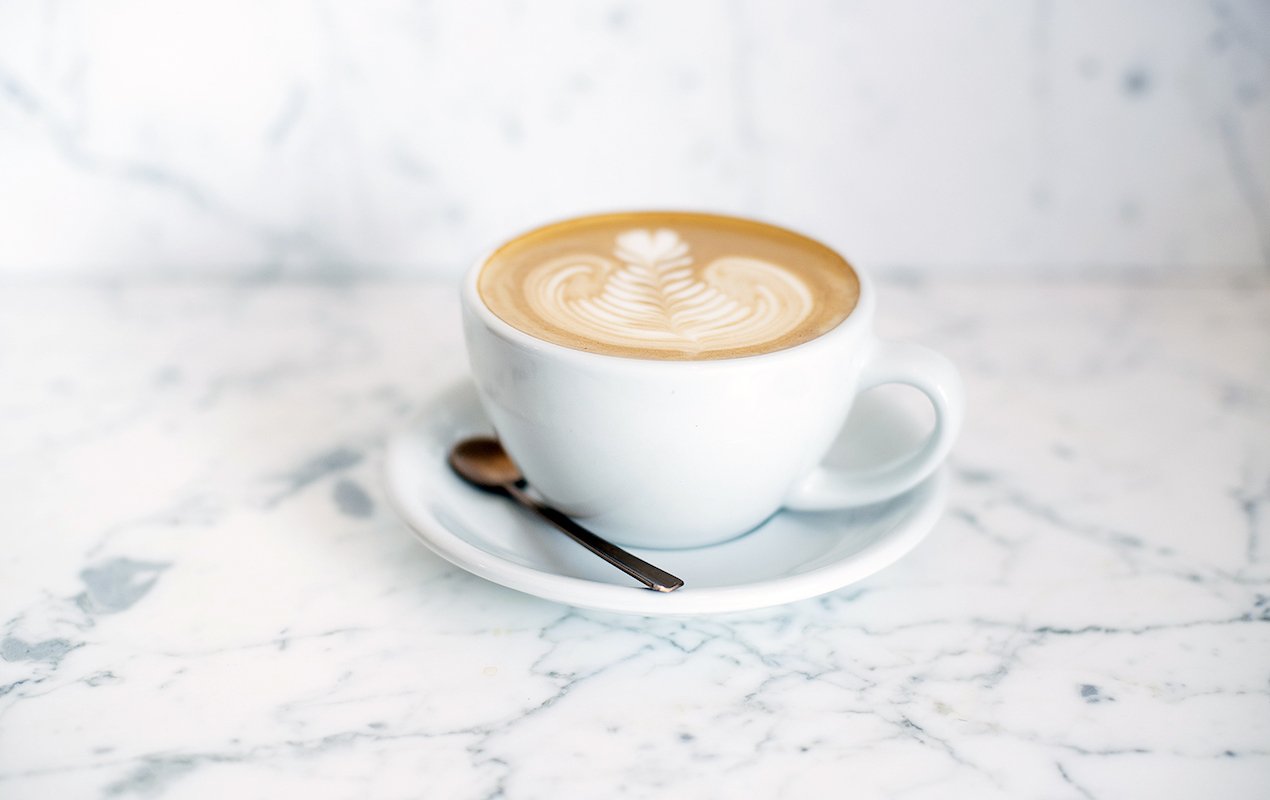 Ob-La-Di
You'll recognize Ob-La-Di as soon as you step inside, with its blue and white patterned floor it must be one of the most Instagrammable Paris coffee shops (#ihavethisthingwithfloors). Located in the trendy Marais neighborhood, Ob-la-Di offers a bright, warm and inviting atmosphere, with a small but fresh (and often vegan) breakfast and lunch menu. I highly recommend the Tartine Avocat, which is avocado toast topped with sparkling red pomegranate seeds. Everything here is delicious and healthy, so you won't feel bad about ordering that cookie or brownie for dessert with your coffee.
54 Rue de Saintonge, 75003
Metro Filles du Calvaire (Line 8)
Open Sat-Sun 9am – 6pm, Tues – Fri 8am – 5pm, Closed Mon
Le Peloton
Started by the owners of Bike About Tours, a popular bicycle tour company, Le Peloton has been a welcome addition to the best coffee shops in Paris. Located in the Marais district, not far from Hôtel de Ville, you can grab a seat at the bar to enjoy a delicious café along with friendly conversation, or take a seat in the window for a view of lovely Parisian balconies. The bright yellow chairs and tiled floor make this another favorite for Instagrammers taking an afternoon break from strolling through the Marais.
17 Rue du Pont Louis-Philippe, 75004
Metro Pont Marie (Line 7) or Saint Paul (Line 1)
Open Sat-Sun 9am – 6pm, Tues – Fri 9am – 5:30pm, Closed Mon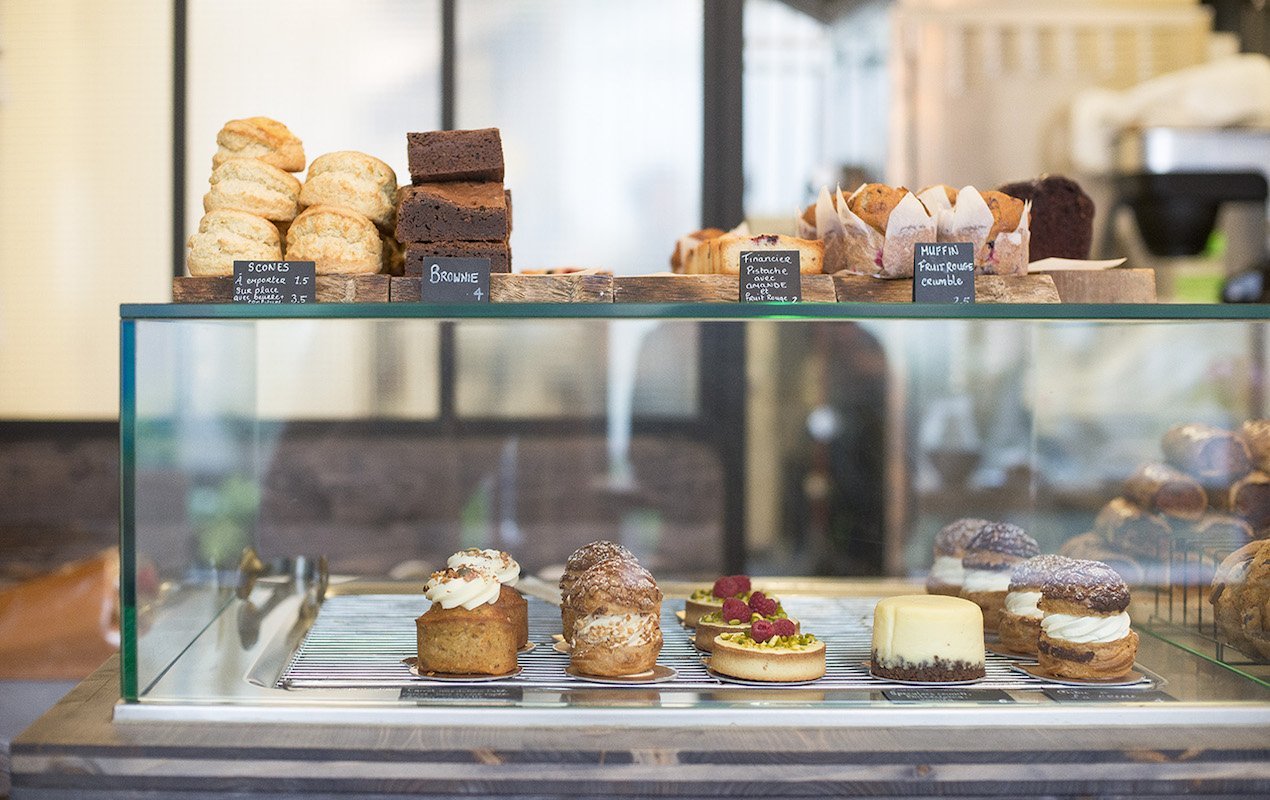 Broken Biscuits
If you're looking for a great selection of sweet treats, look no further than Broken Biscuits. The cafe may be small in size but it boasts an impressive selection of pastries daily, from cheesecake to brownies to cookies. Take a seat in the window looking out on Passage Rochebrune and enjoy an espresso, cappuccino or noisette with your dessert. You'll also find a small selection of savories for lunch including sandwiches, salads and soup.
10 Passage Rochebrune, 75011
Metro St Maur (Line 3)
Open Sat-Sun 10am – 7pm, Wed – Fri 8:30am – 6pm, Closed Mon- Tues
The java scene is ever-changing, and we're always on the lookout for great new coffee shops in Paris. Do you have a favorite?