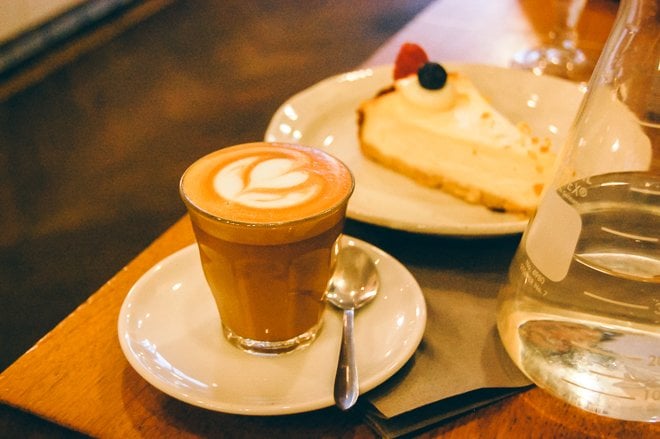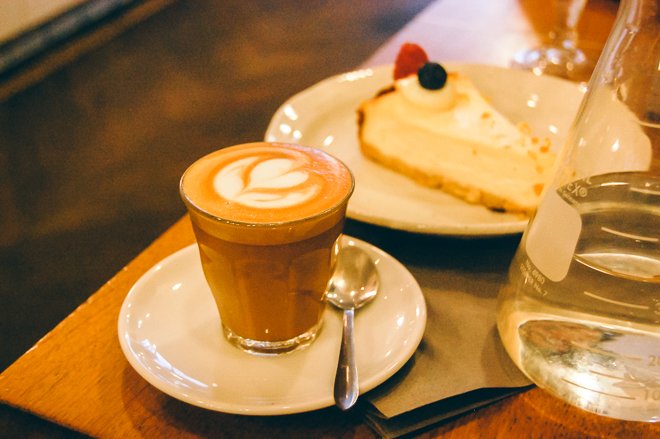 The French are renowned worldwide for their attention to quality and origin when it comes to food and drink. Cheese isn't simply cheese, it is Camembert from Normandie or Roquefort from the Pyrénées. French wine cannot exist unless its label proudly declares its regional origin. The soil from which the grapevine sprouts is vitally important to the end product; without one, there cannot be the other. The French like to call this terroir – an untranslatable word that emphasizes the earth, tradition, history, quality, and nuance. It is about the soil, the native plants and animals, the methods of production, and the community that all comes together into a product.
The French love their produits du terroir, but one thing has been ignored for far too long: coffee. The Parisians typically take their café strong, black and bitter. They shoot it back for a boost of caffeine – it's almost medicinal. Both the physical act and the chemical reaction giving them energy to face the busy work day, bolstering their defenses against crowded metro cars. I'm not a cultural expert, but I'm guessing the French just never had the extra energy to invest in coffee, a product which cannot even be grown properly in the non-tropical climate of France. But things are changing, and this fascinating video takes a look at the rise of specialty coffee in Paris.
Thanks to globalization and the European Union, the quality of coffee has already improved in Paris. There are a handful of well-established coffee houses, with more cropping up constantly. Here is a list of some of my favorites, including what makes them worth visiting, aside from great coffee of course.
Caféothèque – Coffee Bean Aficionados
The best thing about this place is the extensive seating available. So many coffee shops are teeny tiny, but Caféothèque has plenty of tables arranged in three distinct rooms. They sell coffee beans from all over the world and offer coffee tastings and classes. This one is a great option for the traveler because of its proximity to the center, just a jaunt from Notre Dame, the Hotel de Ville and the Marais.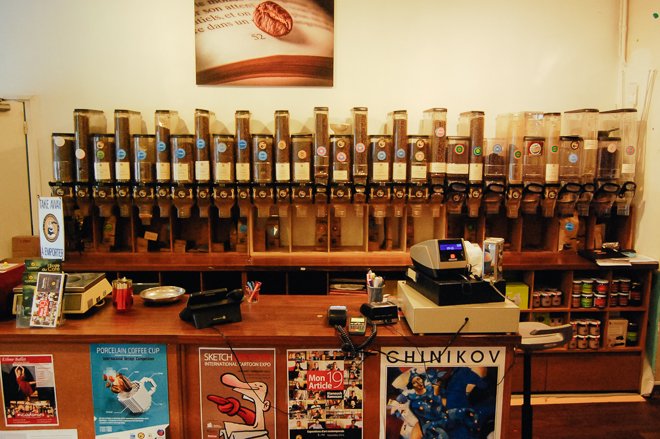 Coutume – Alternative Brewing Techniques
If you're relatively unfamiliar with the plethora of different ways to brew a cup of joe, Coutume can certainly give you an education. Words like filter, syphon and cold-brew will be used. If scientific-looking glass contraptions frighten you, don't worry – the coffee will be excellent quality no matter what. I recommend trying the cold-brew if you've never experienced the difference in taste. This coffee shop is tucked away on a pretty street right next to the Bon Marché in the 7th arrondissement.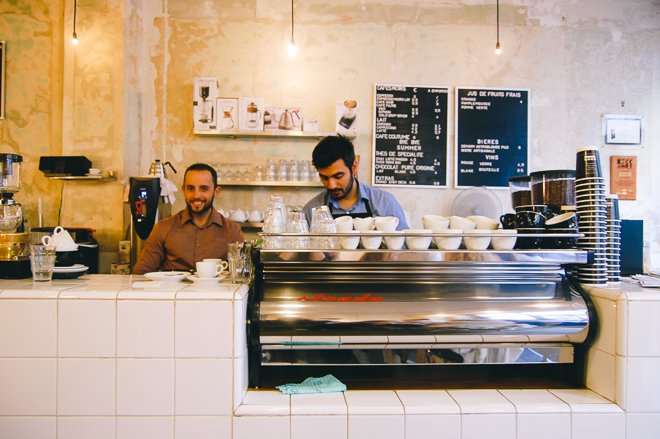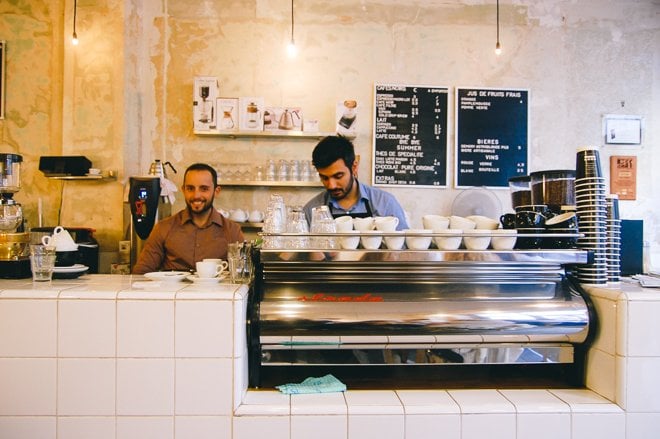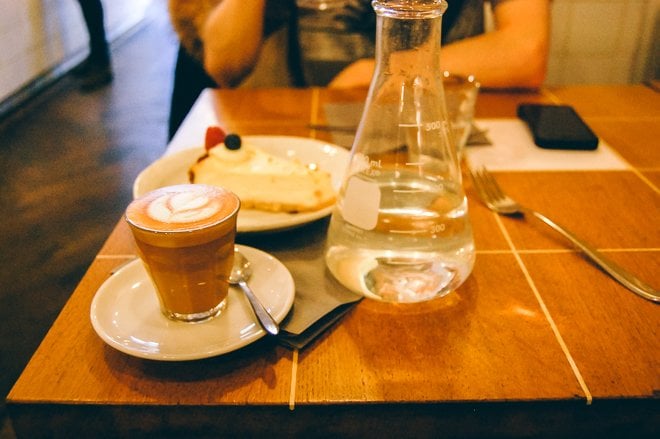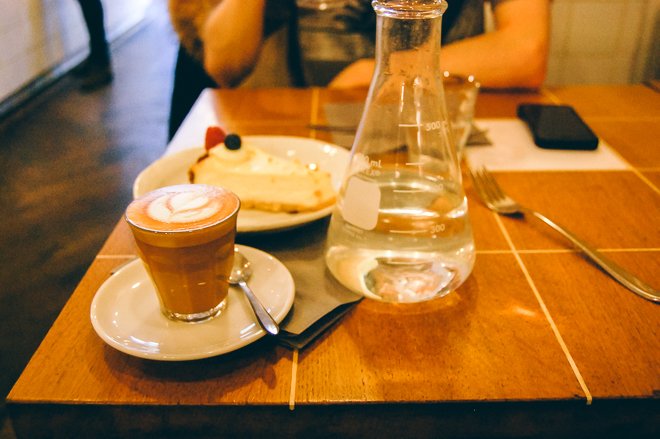 KB Cafeshop – Wonderful Terrace, Great Wifi
In the warmer months, there's nothing better than sipping a coffee-based beverage while seated on a Parisian terrace, watching people stroll past. In fact, terrace-sitting is a major part of the culture in Paris, that is why all the seats face outwards, toward the street, instead of inwards toward the table. In the colder months, the interior is just as lovely, with huge picture windows letting in tons of light. You'll find many an apple-user here – see the chrome rectangles and apple logos lined up in the window below?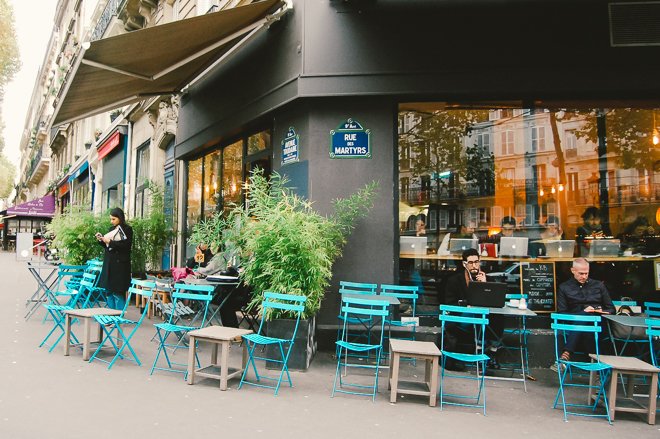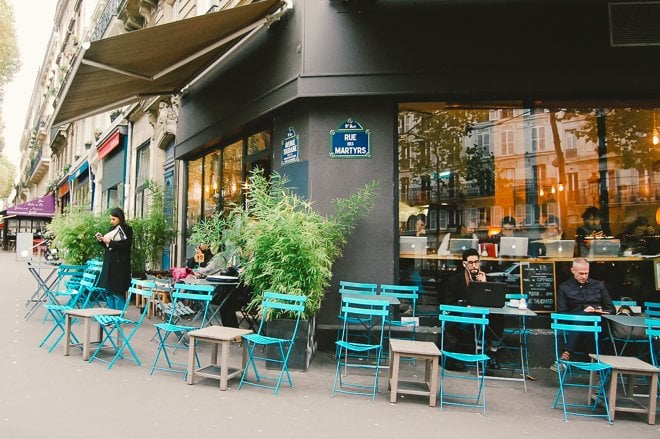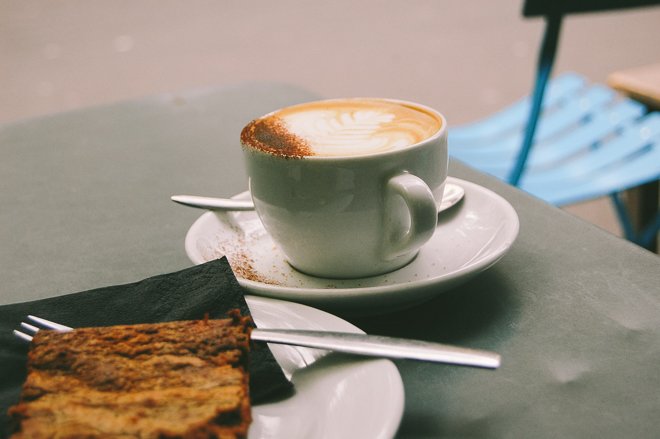 Folks & Sparrows – New Kids on the Block
If you're the kind of person who loves to be part of the newest trends and freshest establishments, then head on over to Folks & Sparrows, in the still-slightly-gritty 11th arrondissement. You'll walk into this space and feel immediately comfortable, not only because of the warm textures but also because of the kind service and folksy background music. They're not only about coffee, but also make excellent sandwiches and offer various fine goods like chocolate, pickles and jams. Their interior design makes for top-notch Instagram photos, might I add.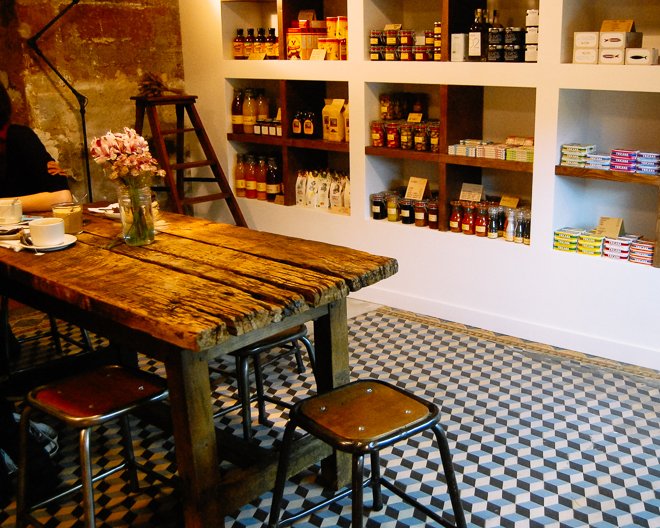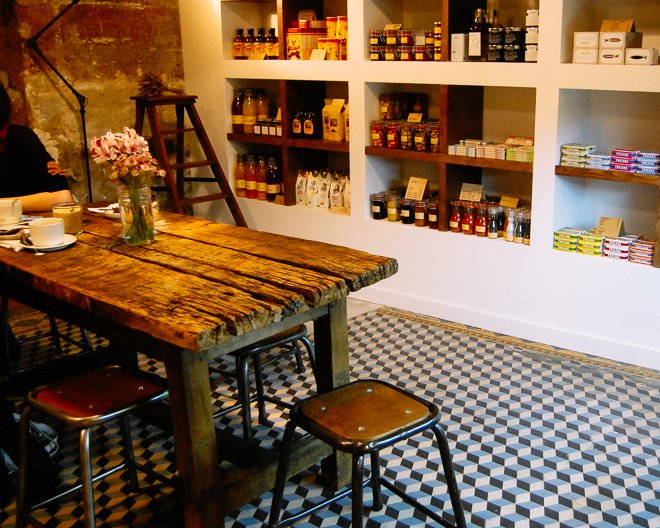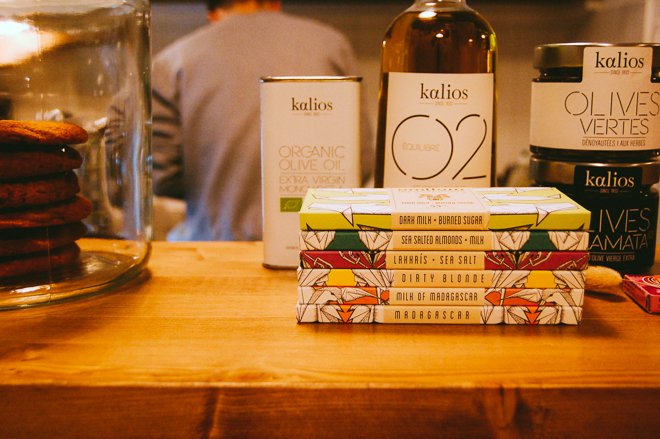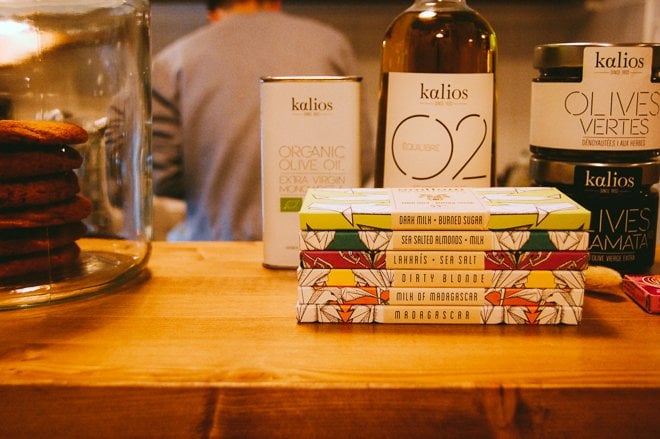 If you fancy coffee at all, check out any of these fine establishments when you're in Paris! You can truly be part of a cultural change, a little part of history.
Caféothèque http://www.lacafeotheque.com
52 Rue de l'Hôtel-de-Ville, 75004 Paris, France
Metro Pont Marie, Line 8
Saint Paul, Line 1
Open everyday 9:30-7:30
Coutume https://www.facebook.com/Coutume
47 Rue de Babylone, 75007 Paris, France
Metro Saint-Francois-Xavier, Line 13
Vaneau, Line 10
Mon – Fri: 8:00 am – 7:00 pm
Sat – Sun: 10:00 am – 7:00 pm
KB Cafeshop https://www.facebook.com/KBCoffeeRoastersSouthPigalle/
53 Avenue Trudaine, 75009 Paris, France
Metro Pigalle, Line 2 and 12
Mon – Fri: 7:30 am – 6:30 pm
Sat – Sun: 9:00 am – 6:30 pm
Folks & Sparrows https://www.facebook.com/folksandsparrows
14 Rue Saint-Sébastien, 75011 Paris, France
Metro Saint-Sébastien-Froissart Line 8
____________________
Hannah Wilson is a young twenty-something blogger who decided to swap the constant sunshine of her California hometown for the grandeur and charm of Paris. She loves discovering unique shops, parks, cafés and restaurants in Paris, and currently lives in Versailles with her Swedish husband. You can see more of her life at www.FrenchCalifornian.com.
(Image credits: all images by the Author)