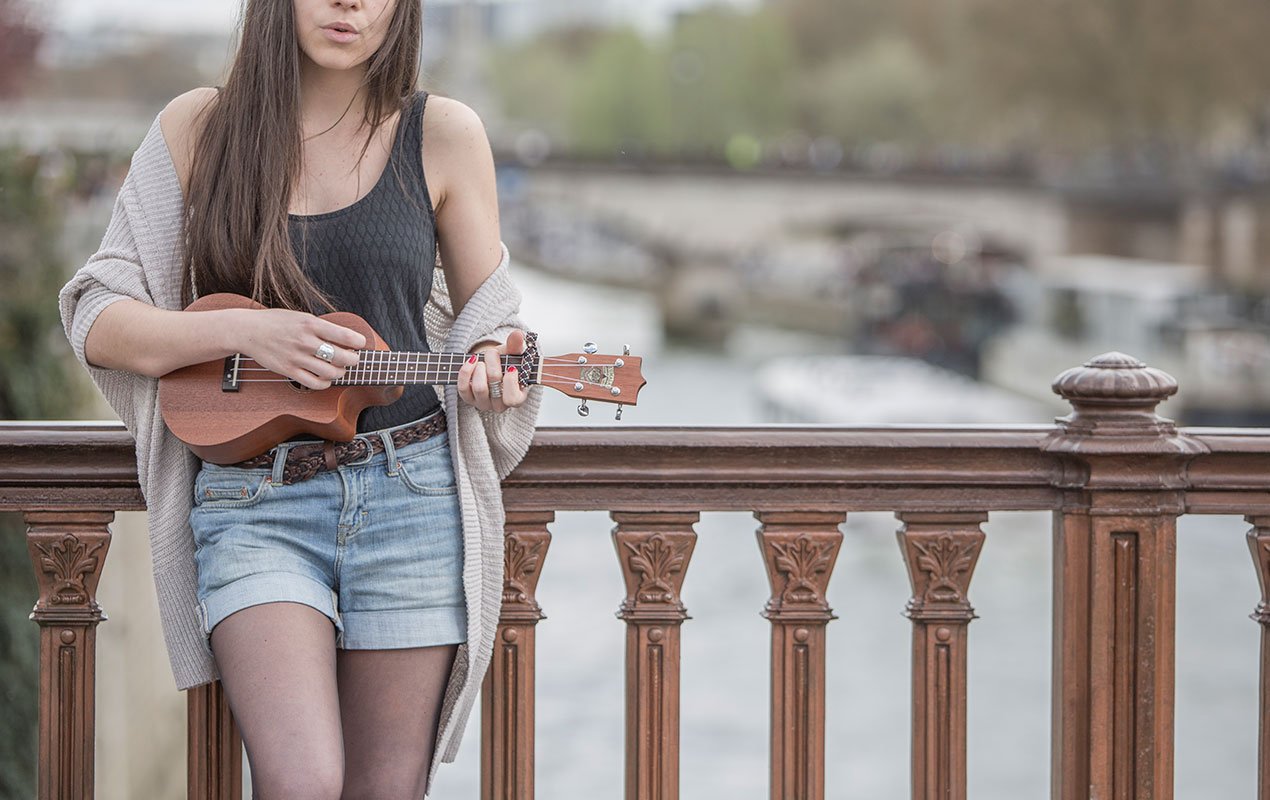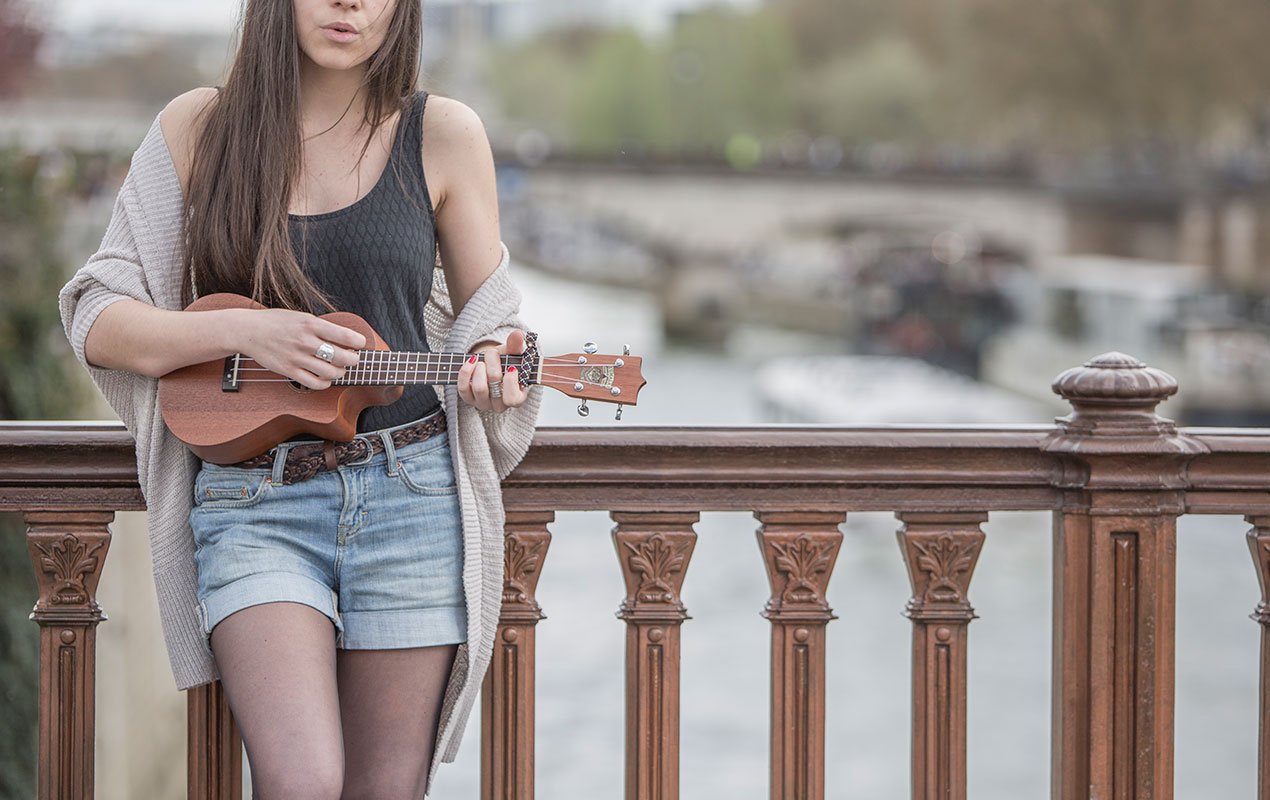 Music has a way of evoking emotions like nothing else. Songs can transport you in time and space, excite or comfort you, or even get you dancing. Here is a list of our top 10 songs about Paris. Whether you are getting ready to stay in one of our amazing apartments or have just returned and want the wonderful memories to linger, these tracks will take you there.
Little French Song – Carla Bruni
As well as being the former first lady of France, Carla Bruni is also an excellent singer-songwriter. My personal favourite song of hers is "Quelqu'un M'a Dit," however here I recommend a little ditty called "Little French Song." Sung in both English and French, it's a great starter to get you in the mood. As the lyrics say, "French songs will take you to Paris."
Les Champs-Élysées – Joe Dassin
This is a song that screams Paris and will stay stuck in your head throughout your vacation. The tour buses in Paris make sure to play this feel-good track on cue. It was number one in the French music charts for 2 weeks in 1969 and I bet it would fare just as well if released today. It was also featured in the Wes Anderson film The Darjeeling Limited.
Where Do You Go To (My Lovely) – Peter Sarstedt
This song was also released in 1969 by a British singer-songwriter. It's in English, but is packed full of famous Parisian places and people that it deserves a spot on this list. When you walk along the Boulevard St. Michel I would wager a guess that this song will pop into your head.
Une Nuit à Paris – 10cc
I'll admit that this is not a feel-good or romantic song. However, listen to it loud or with headphones and you will find yourself transported to the nightlife of Paris. 10cc's use of sound effects recorded in Paris were enough to make a French friend of mine feel at home when hearing it for the first time.
I Love Paris – Ella Fitzgerald
What better song for the most romantic city in the world than a literal love letter to Paris. Even though it was originally written by Cole Porter and sung by many people, it's Ella Fitzgerald's rendition that we find the most magical. "I love Paris every moment, every moment of the year" – we couldn't agree more.
1901 – Phoenix
Don't let the funky pop-rock sound of this song fool you, this 2009 song is a fantasy about the Belle Époque, a time of cultural and artistic brilliance in France. Who wouldn't want to drink an Absinthe with Toulouse-Lautrec in the Moulin Rouge? This song is a celebration of that amazing time in history.
Sous le Ciel de Paris – Édith Piaf
No list of songs about the City of Light would be complete without one by Édith Piaf and je ne regrette rien about this inclusion. The lyrics are a beautiful poem about Paris, this passage being my favorite: "Beneath the Parisian sky, lovers walk about, their happiness built, upon a tune made just for them." Perhaps this is that tune!
Il Est Cinq Heures, Paris S'éveille – Jacques Dutronc
The first line of this song is, "I am the heir of the Place Dauphine," and if you stay in our apartment building on Place Dauphine, this is something you could claim yourself! The song talks about how Paris wakes up at 5am, and with so much to see in this city, you may be inclined to wake up that early as well!
La Mer – Charles Trenet
Since this is one of our founder Madelyn's favorites, it had to make it onto this list. You may not know the lyrics but you will certainly know the tune. The song was reworked into the Bobby Darin hit "Beyond the Sea," Listen to it a few times and you will find yourself singing along, even if you don't know any French.
Arc de Triomphe – París Café Society
Lyrics are not needed to evoke Paris; listen to any track by París Café Society and you will be transported. You can almost smell the freshly baked croissants and coffee when listening. I can close my eyes and I am back at Café Central on Rue Cler, relaxing, people watching and enjoying the Parisian life.
_____________
I somehow managed to get through this list without including a single Serge Gainsbourg track, but if you feel we missed anything, let us know your favorite songs about Paris in the comments below.