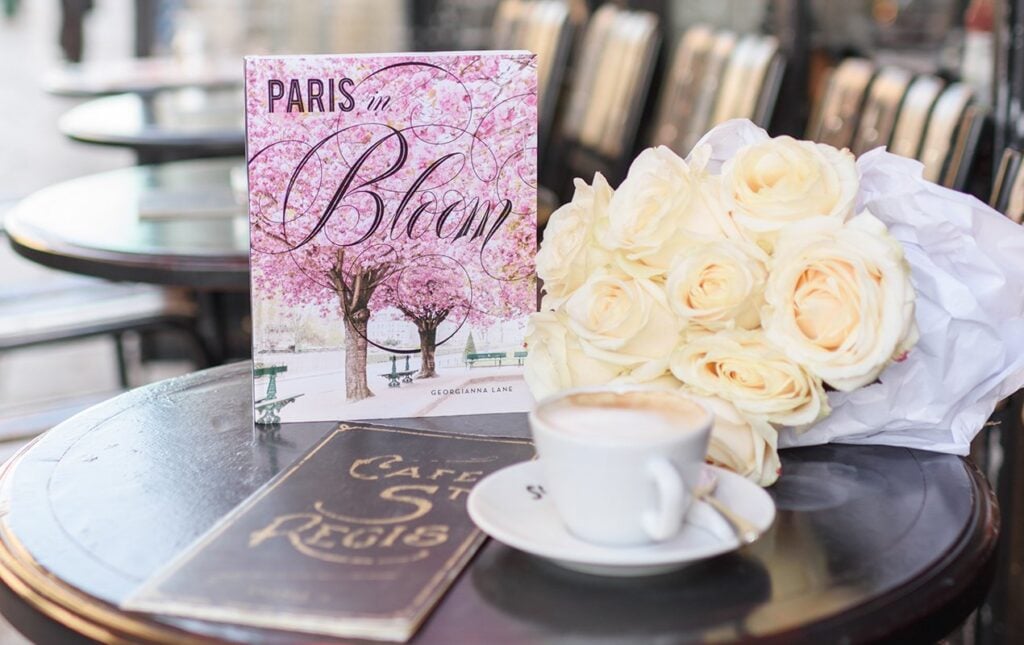 There are very few people in the world with enough talent and vision to extract the dreamy romance of Paris and transform it into timeless imagery – but photographer Georgianna Lane has managed to become incredibly adept at this. Her images not only capture the most beautiful details of the city, but also an emotion that's hard to define. Her images are soft yet striking at the same time, and when you look at them, you can't help but sigh a small breath of admiration and wanderlust.
In her upcoming book, Paris in Bloom, Georgianna combines three of her passions – Paris, flowers and photography – into one incredible opus. I had the opportunity to see inside the book before its release on March 14th, 2017, and I can't stop swooning over it!
What's Inside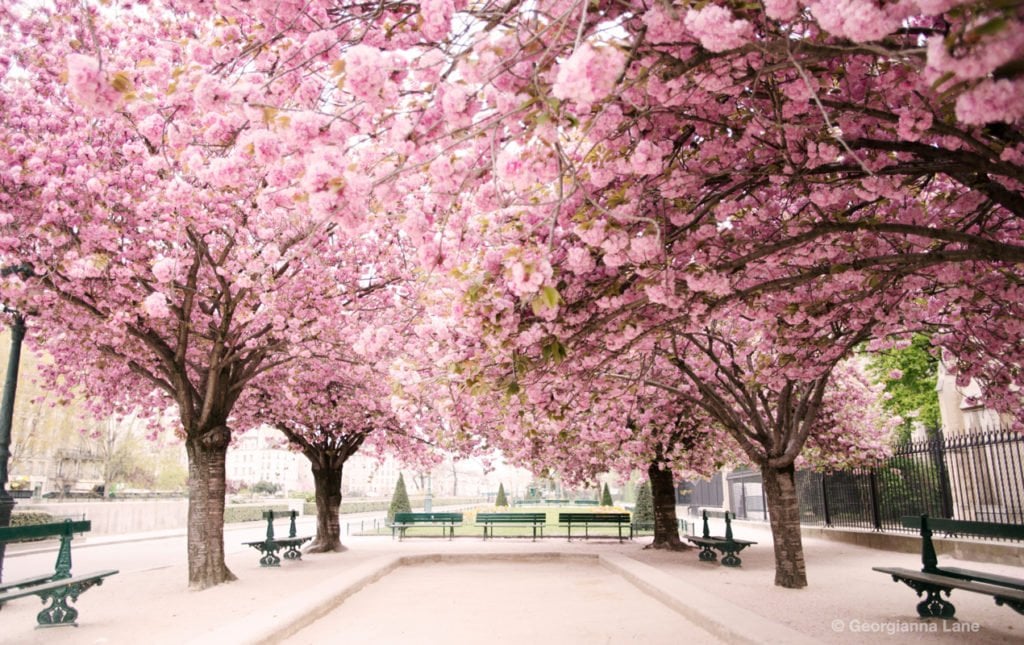 From elegant floral boutiques to lively flower markets to expansive public gardens, flowers are an essential ingredient in the lush sensory bouquet that is Parisian life. With exquisite photography and evocative text, Paris in Bloom transports you to a stunning floral tour of the city, pairing gorgeous floral images with iconic architecture and botanical motifs.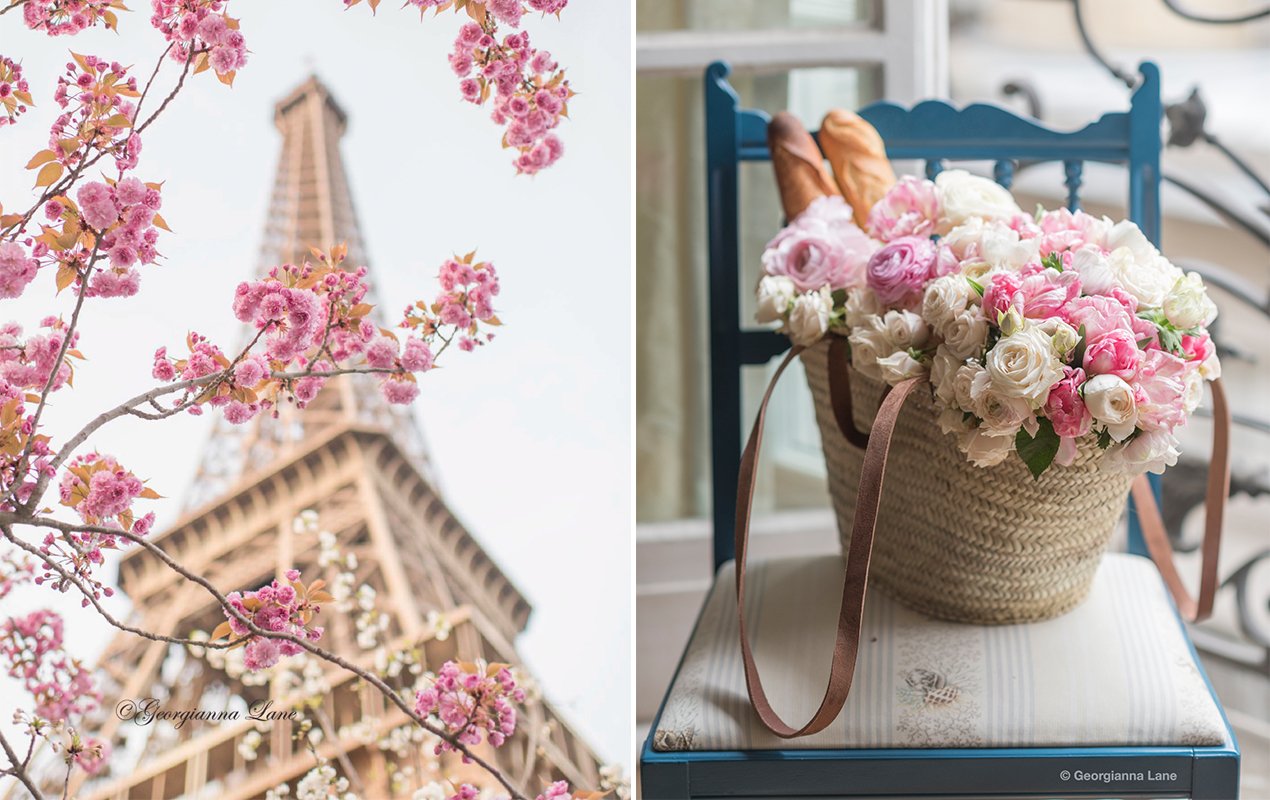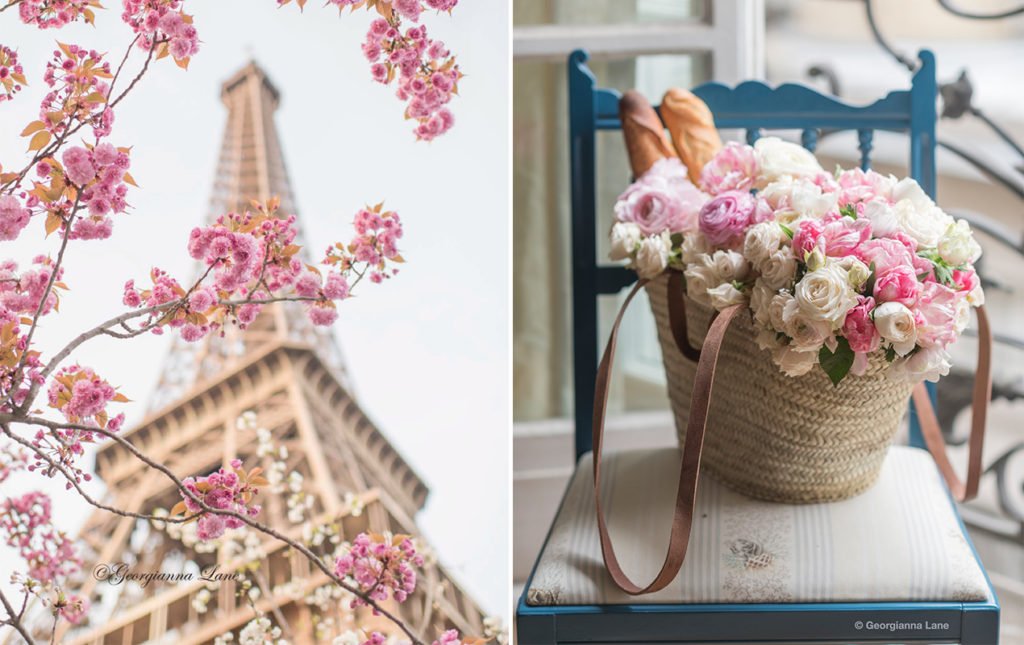 Every single one of the 159 pages is bursting with beauty, but there are some seriously helpful tips inside too: where to shop for flowers in Paris, when and where to admire natural blooms throughout the city, and even how to put together a gorgeous floral arrangement.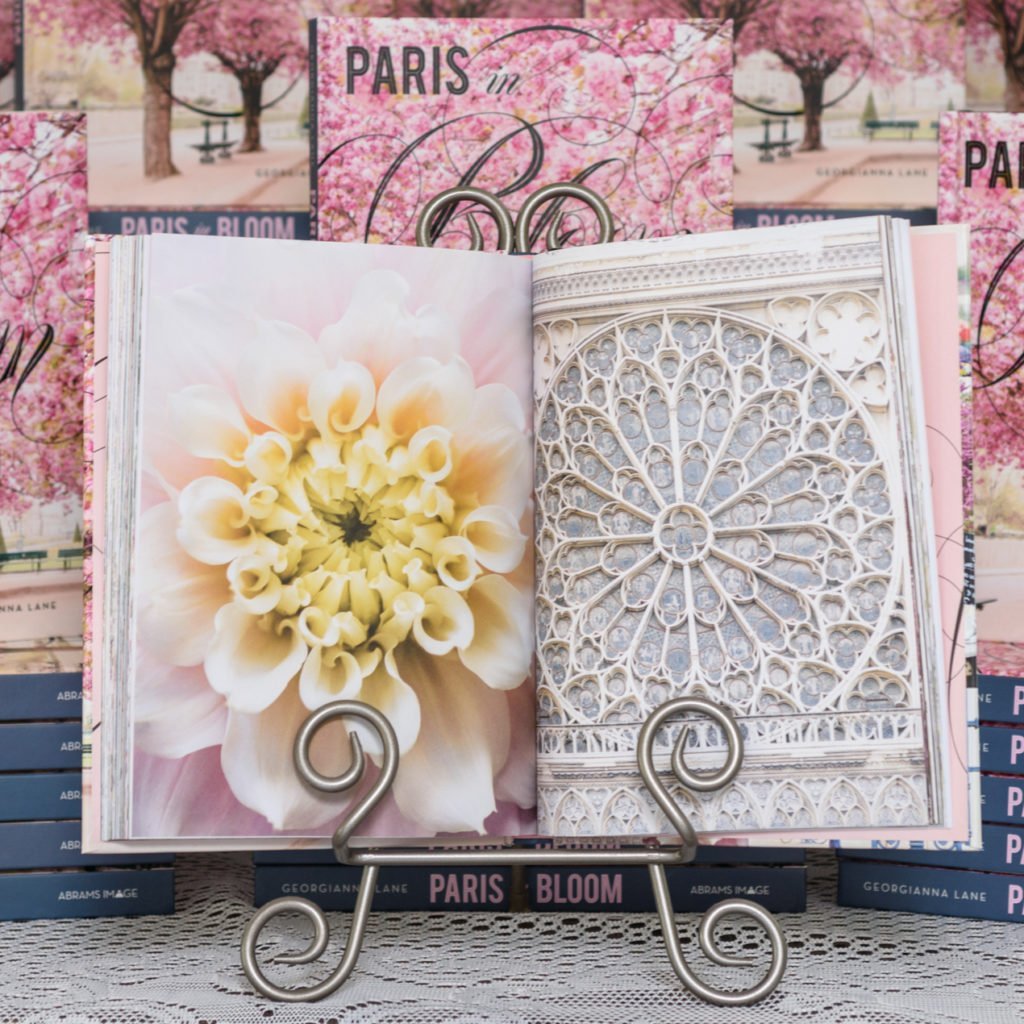 My favorite pages in the book put images of architecture alongside flowers – they highlight the buildings of Paris in a way I've never seen before. To see nature's sublime intricacy right next to mankind's technical skill is a reminder of how beautiful the world can be and how the natural world has been creatively inspiring humans for centuries.
Pre-order for a Free Photo Print!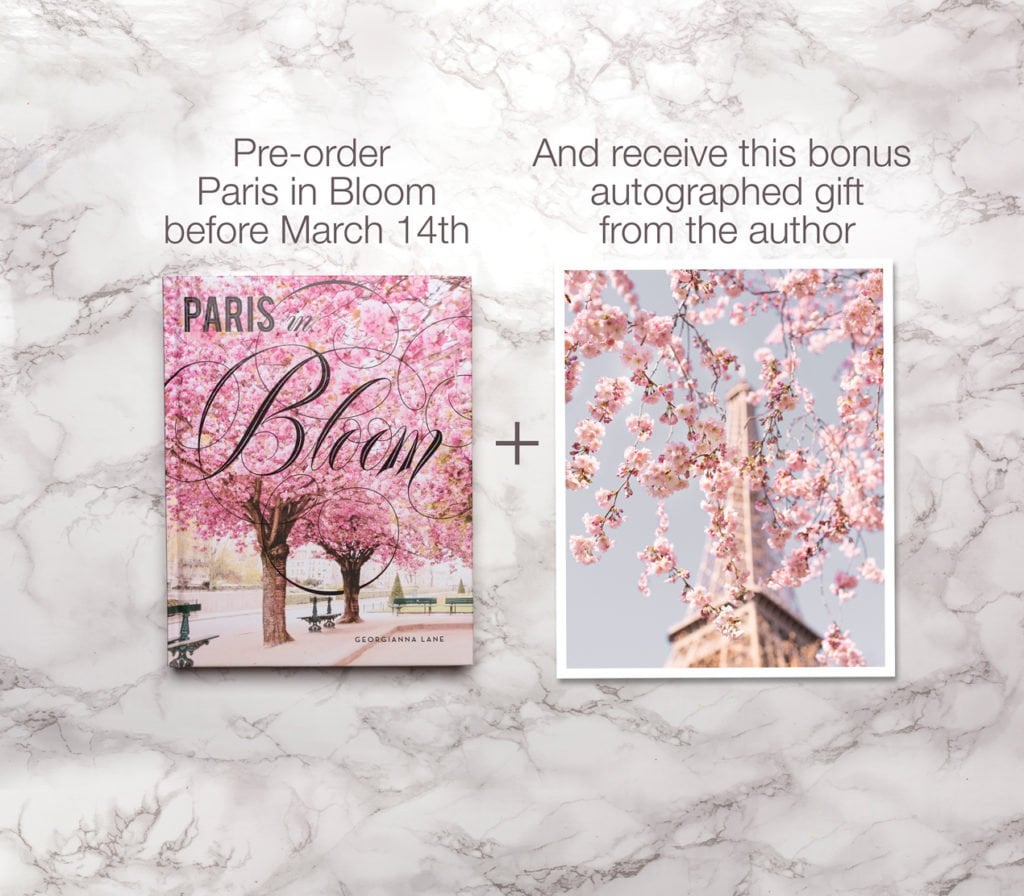 Paris in Bloom officially hits bookshelves on the 14th of March 2017, but Georgianna is offering a special gift to everyone who pre-orders a copy: a free autographed fine art photo print plus a signed bookplate! This lovely print is sized 8×10 and features an image of the Eiffel Tower that has never been sold anywhere else. All you have to do to receive the print in your mailbox is purchase your pre-ordered book before the release date from your preferred retailer, then enter your contact info and proof of purchase here: Redeem Your Paris in Bloom Gift. Georgianna normally sells prints of the same size for around $30, so this is a fabulous opportunity.
_____________
For more about Paris in Bloom, watch the video below, and check out the official page, where you can learn more about Georgianna, find retailers, read reviews and more. Also, stay tuned for a giveaway that we'll be hosting in just a few days!
Paris in Bloom from Georgianna Lane on Vimeo.
(All images © Georgianna Lane.)