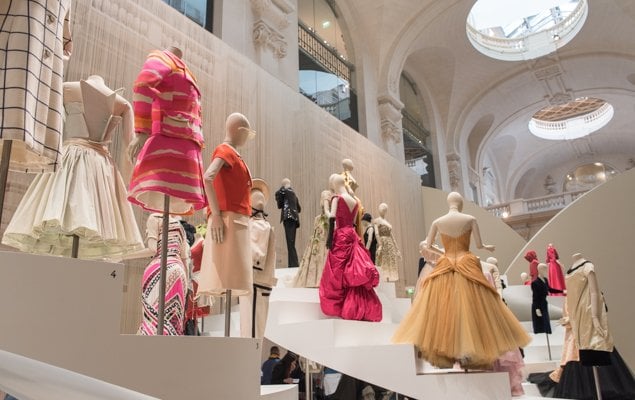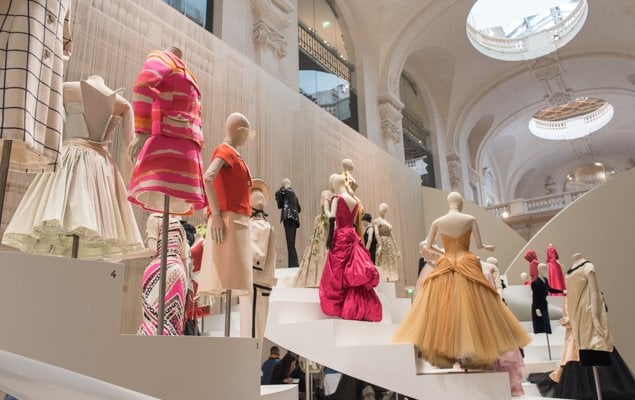 If you love reading Vogue, keeping up to date with Paris Fashion Week, of if you have a penchant for historical garments or costume design, you're going to fall head over heels in love with Fashion Forward, a brand new fashion history exhibition at the Musée des Arts Décoratifs in Paris, showing until August 14th, 2016!
In honor of the 30th anniversary of their fashion collection, the museum is putting on a chronological show that encompasses three whole centuries of fashions through 300 separate garments. From the reign of Louis XV at the Palace of Versailles to the very latest haute couture garments shown on the runways earlier this year, you'll see how the silhouettes, colors and fabrics have transformed along with politics and culture.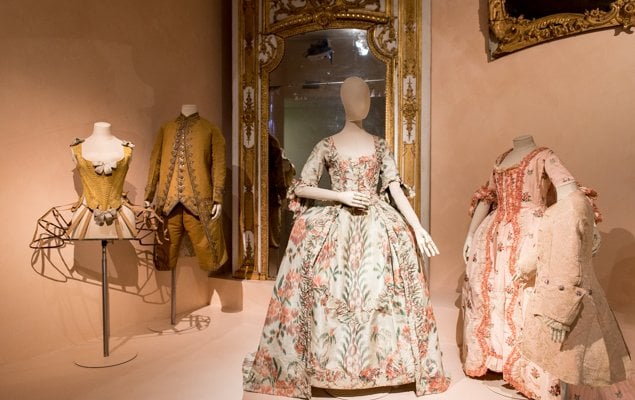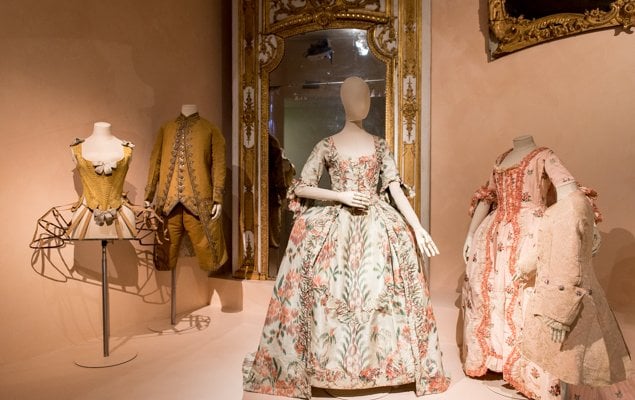 You begin the tour with a close look at the classic Robe à la Française, elaborate corsetry included! This is the silhouette of Marie Antoinette – wide hips, frills at the elbows, low-cut square necklines, and a train of pleated fabric falling from the back. Can't you picture Marie Antoinette wearing such a dress?
It was interesting to see that many of the men's fashions during this time period were just as colorful and ornamented as the women's. An entire outfit, blouse, vest, coat, pants and socks would all be matching. Imagine how ostentatious the royal court looked with their matching suits and unnatural wigs!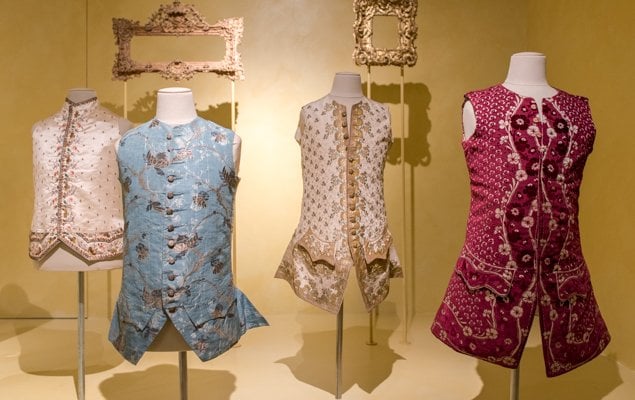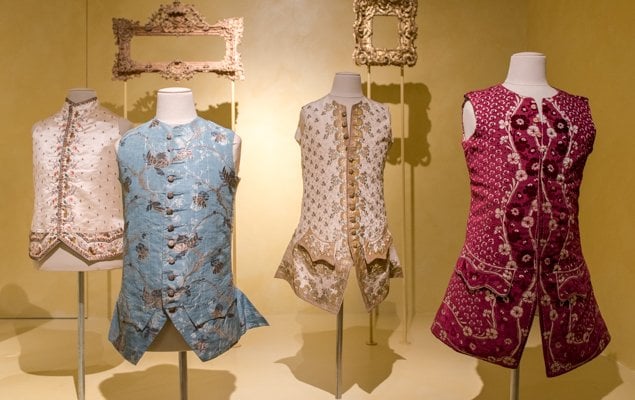 Keep walking and you'll discover room after room of garments, each with their own theme and environment. Thanks to the venue (decorative arts museum), most of the historical garments are placed in dialogue with backdrops and furniture from their respective time periods.
For example, during the end of the 1700s, there was a very strong interest in classical Greek and Roman republican ideals, especially after the French Revolution. That's why you can see references to classical and Italian architecture in the pictorial backdrop below. In addition, the empire waisted dress of light, natural cotton that became popular during this time period was a nod to ancient flowing Grecian robes.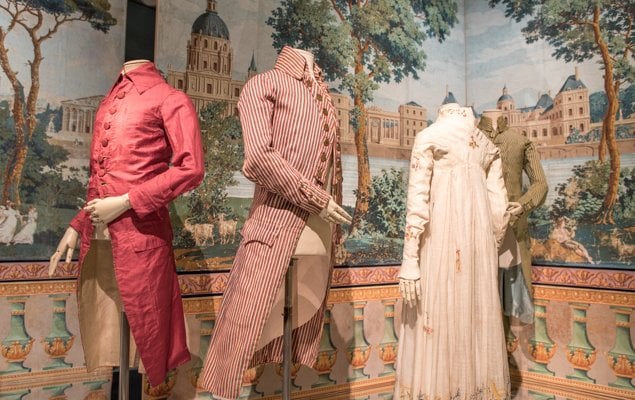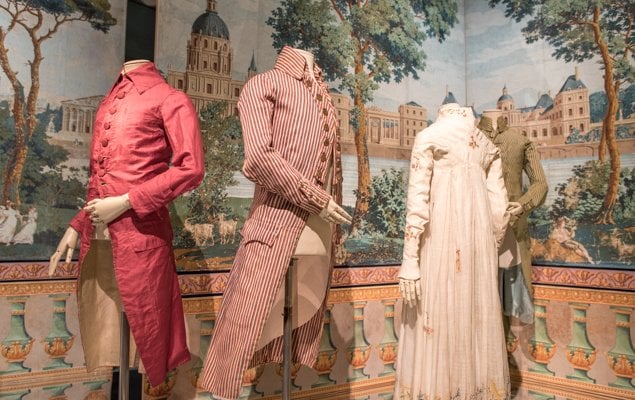 In the room below, various romantic gowns are set against a gorgeous garden scene that looks like it came straight out of an Art Nouveau print. Many of the other rooms also include furniture and accessories to compliment the fashions. These carefully designed sets give you a better idea of how each garment fit into its own time period and visual culture.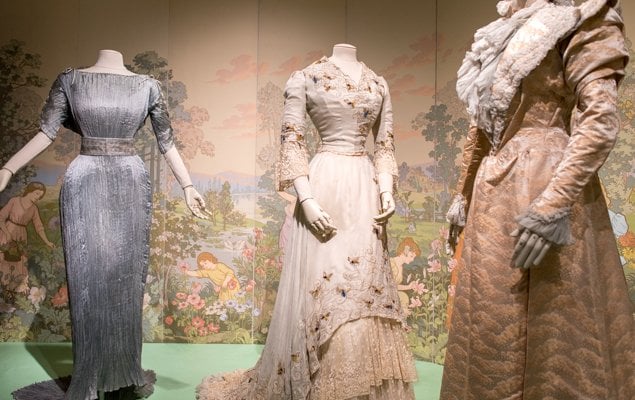 The very last room is also the largest. What you'll see is a rolling wave of garments from the 20th century onwards, placed on various levels to create an elegant flow. The layout of this room reflects fashion at this moment in time, which had exploded to become a creative art form, thanks to the diversification of women's clothing to include silhouettes other than dresses. This room isn't focused on era-specific environments, but reflects the fast-paced and ever-changing variety of the 20th and 21st centuries.
You'll see Dior's famous "Bar Suit" of the revolutionary "new look" that shook up the fashion world in 1947, as well as other dreamy full-skirted gowns of the 1950s. You'll see mod mini-skirts from the 60s and futuristic jumpsuits from the 80s, as well as avant-garde, abstract garments that don't look like clothing at all.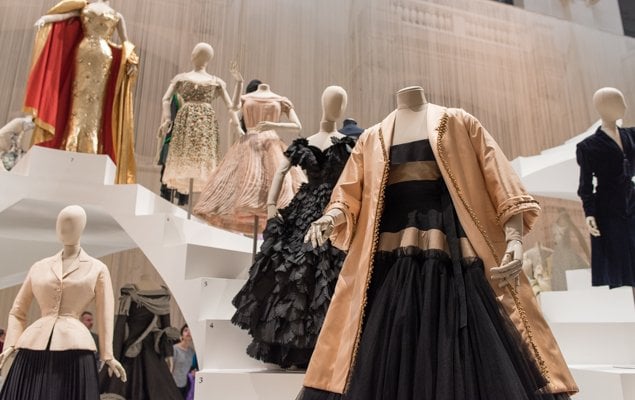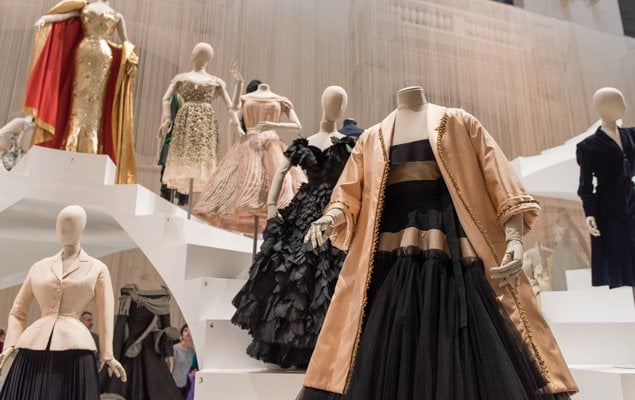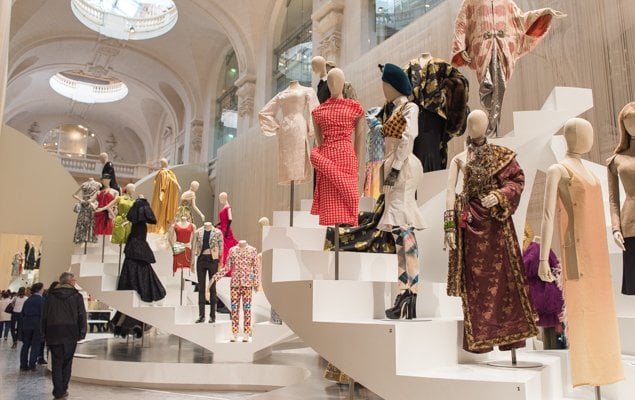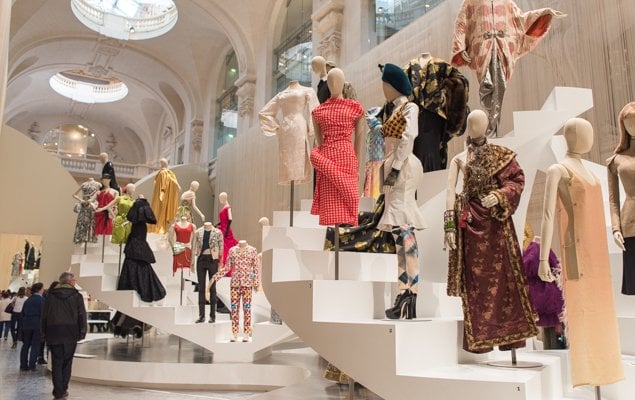 The best part about this room is being able to get up-close and personal with the pieces, so that you can see the detail, craftsmanship and hours of hard work that went into them.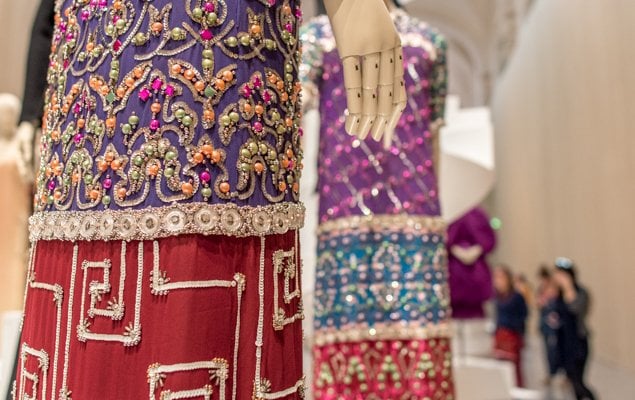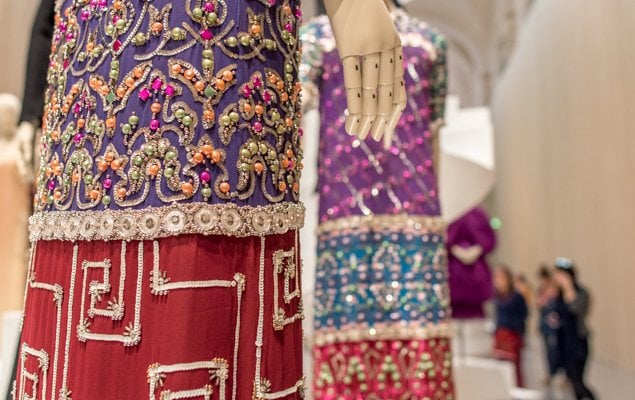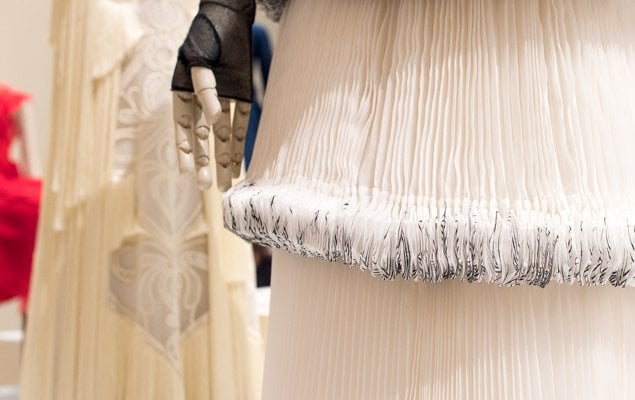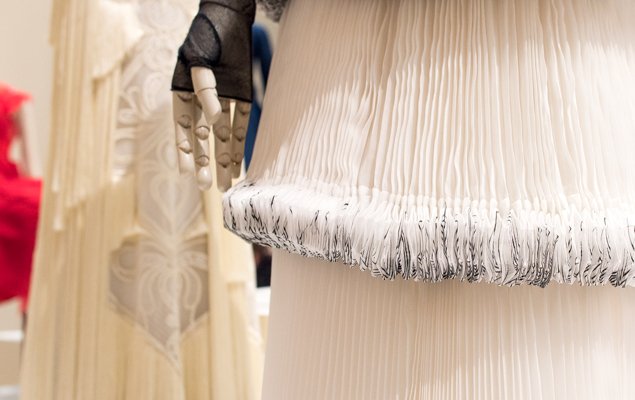 Fashion Forward is showing from now until August 14th, 2016, inside the Musée des Arts Décoratifs, which is housed in a wing of the Louvre Palace. We recommend arriving early or purchasing your ticket ahead of time to avoid lines. While you're there, consider also seeing the Barbie exhibition, which is showing until September 18th.
Fashion Forward: Three Centuries of Fashion (1715 – 2016)
Musée des Arts Décoratifs
107 rue de Rivoli, 75001 Paris
Metro Palais Royal – Musée du Louvre (lines 1 and 7)
Bus 21, 24, 27, 39, 67, 68, 69, 72, 81 and 95
Website
(All images by the Author)