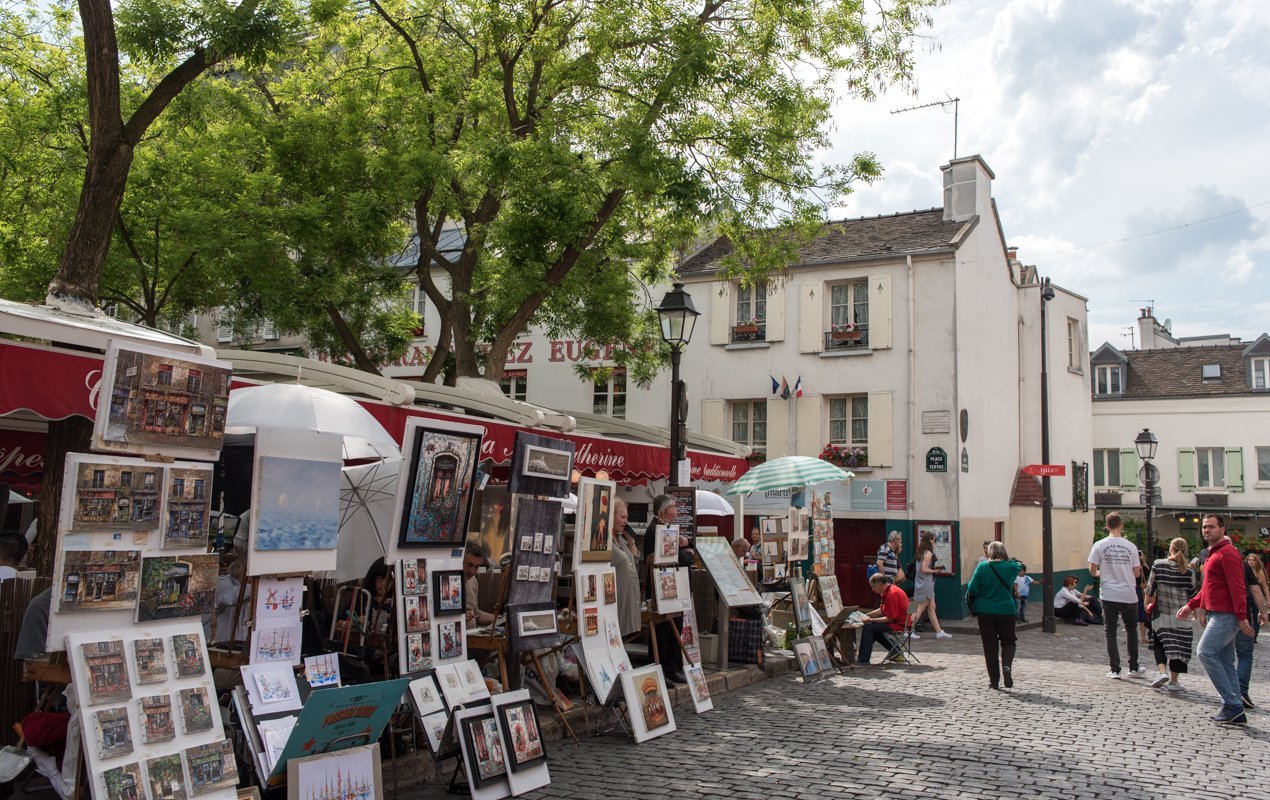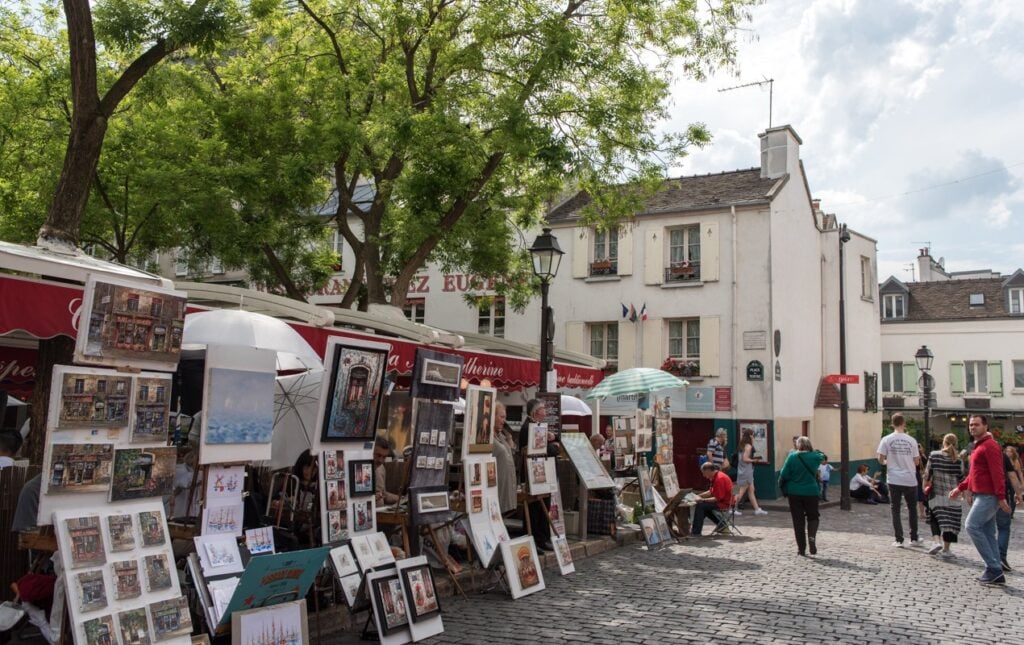 The hilltop village of Montmartre has an exciting past. Before it became a part of Paris, it was a quaint village covered in little farms, vineyards and windmills. During the Belle Époque, it became a haven for artists such as Toulouse-Lautrec, Maurice Utrillo, Van Gogh and Picasso thanks to its more affordable cost of living and cheap wine (it was exempt from Paris's wine tax)! Here, an artistic community was formed, and a lively cabaret culture flourished, many of which you can still see standing today.
Fast-forward to the 21st century: its artistic heritage has lived on, along with the charming village-like feel. You'll find artists covering every square inch of the Place du Tertre in the center of the neighborhood, selling their canvases and offering portrait sessions.
Keep reading to find out more about this particular square in this charming neighborhood!
The Meaning of "Place du Tertre"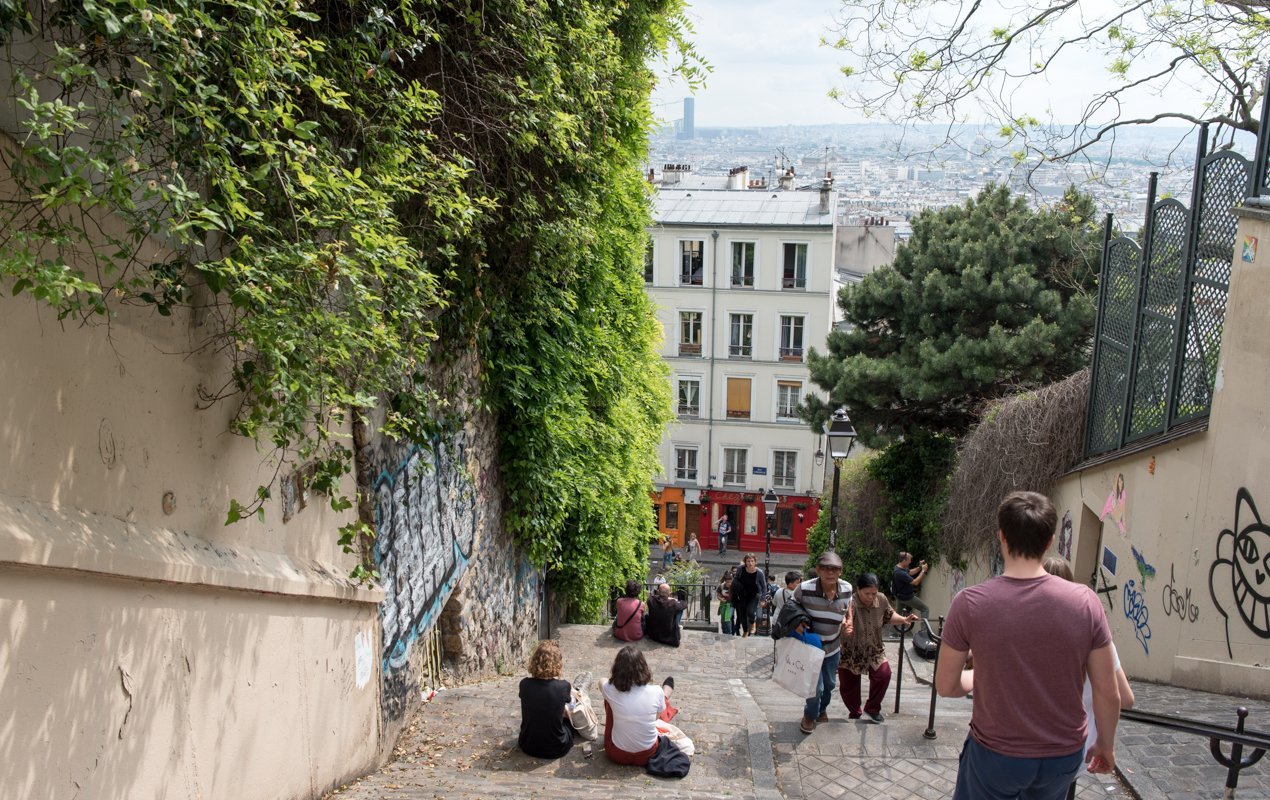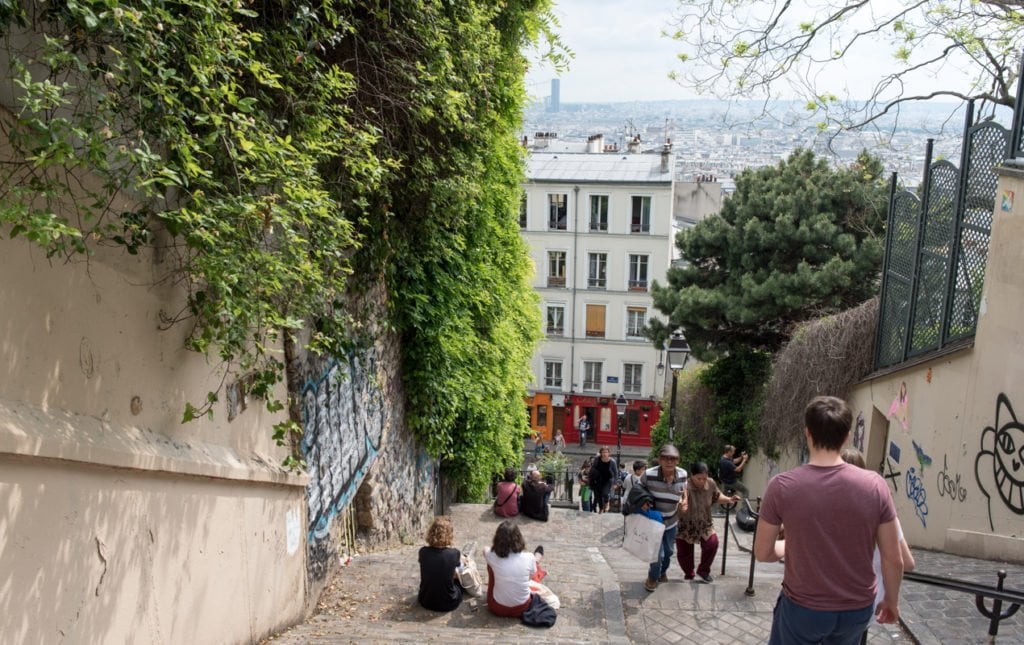 Many people assume that tertre is a derivative of Montmartre, but it is actually much more straightforward than that. Tertre simply translates as a hillock, or small hill, and place means a public square. Therefore, the Place du Tertre isn't anything more than a very descriptive name, since it sits on the top of Paris's largest hill at about 130 meters (426 feet) tall.
How to Become an Artist on the Place du Tertre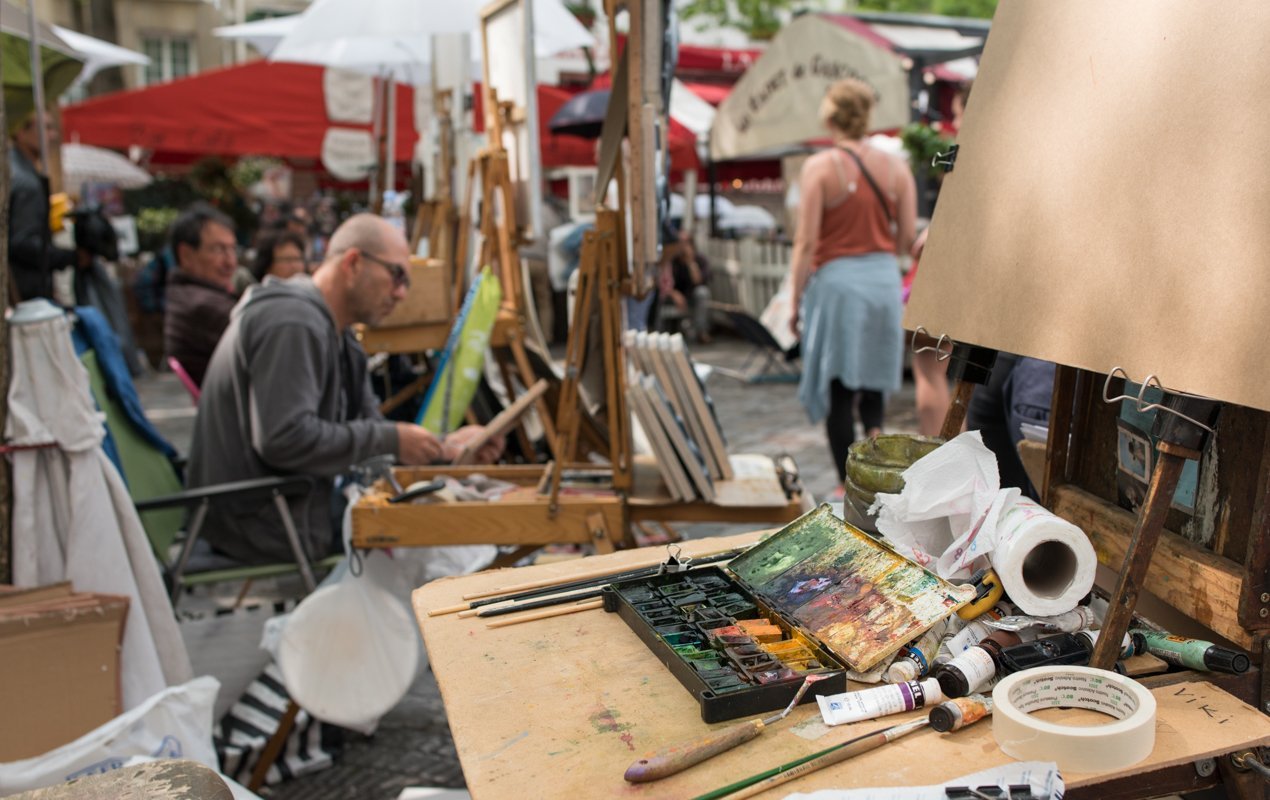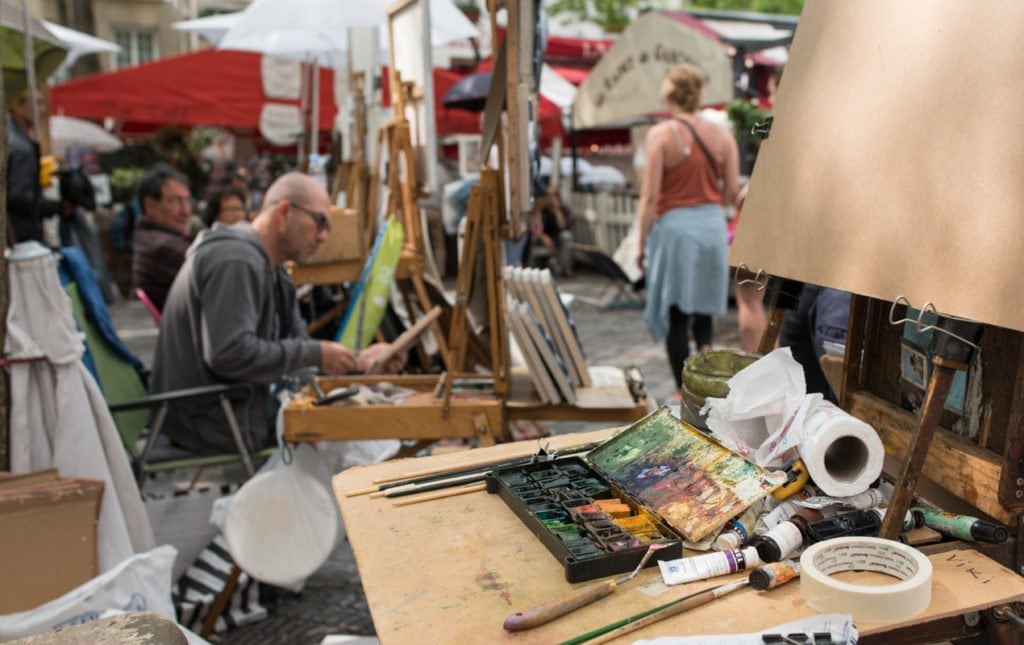 Being one of the most visited squares in all of Paris, it's no surprise that competition for a space on Place du Tertre is fierce. Artists are allotted a tiny space of about 3 square feet, which must be shared between two artists on alternating days. The only kind of art allowed on the Place du Tertre are paintings (mostly of Parisian scenery), portraits, caricatures and silhouettes. Hopeful artists must apply through the town hall of the 18th Arrondissement, but they say that the waiting list is about 10 years long!!
The Word "Bistro" Was Invented Here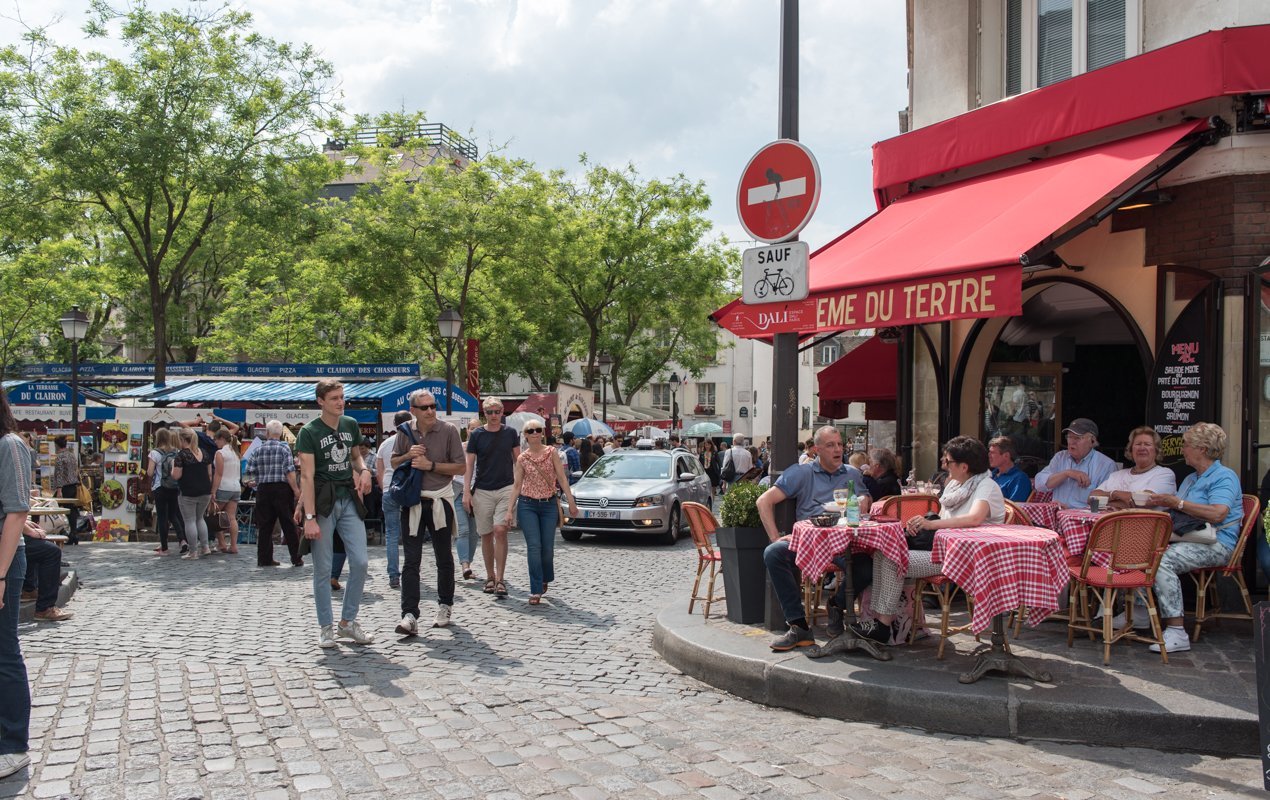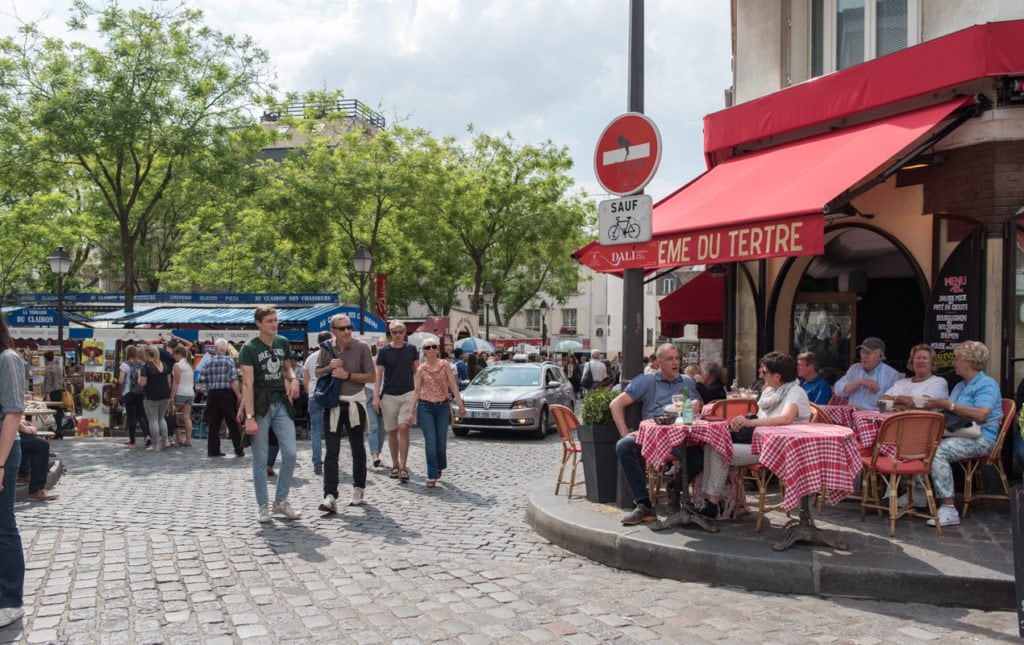 Legend has it that the word bistro was invented at the square's oldest restaurant, La Mère Catherine, in 1814 during the Russian occupation after the Battle of Paris. The story goes that Russian soldiers would enjoy their alcoholic beverages there, but often shout "bystro!" (meaning "quick" in Russian) to hurry their comrades to finish drinking to rejoin the ranks.
A Little Train Runs Through Montmartre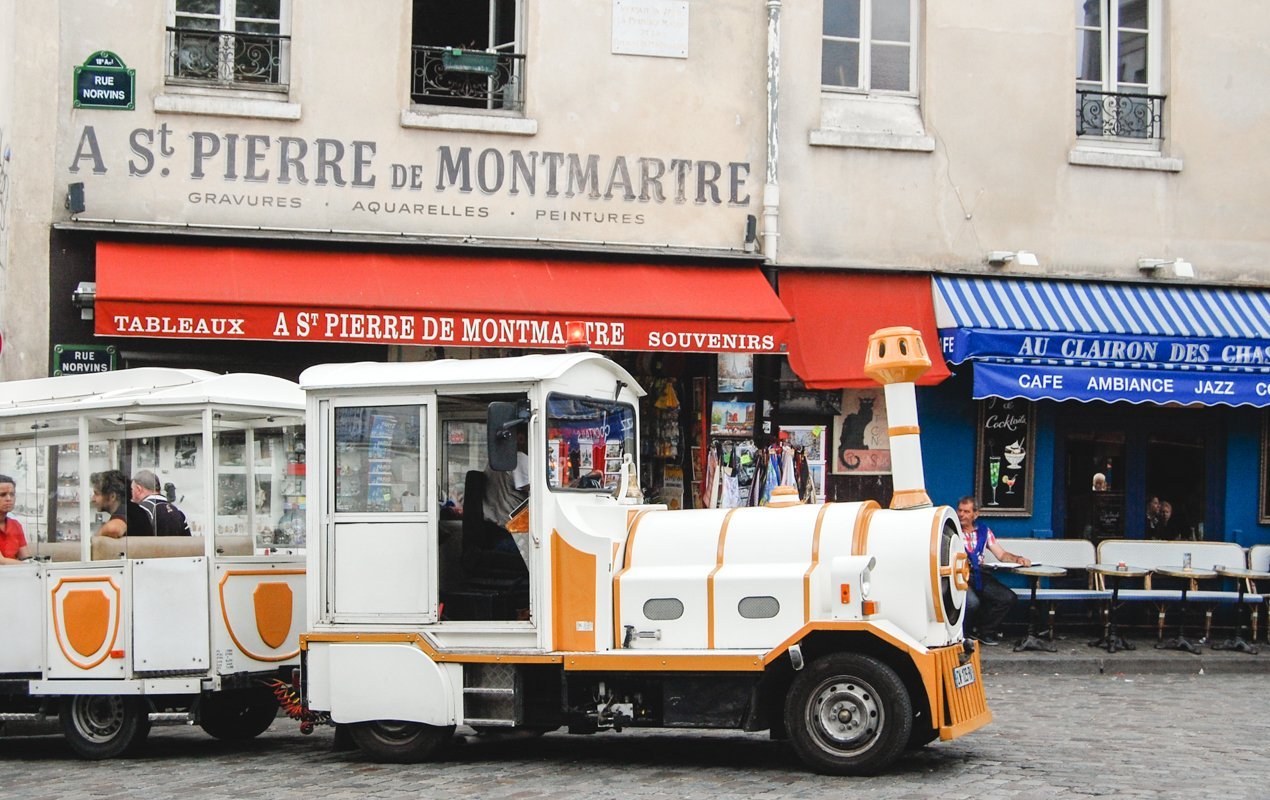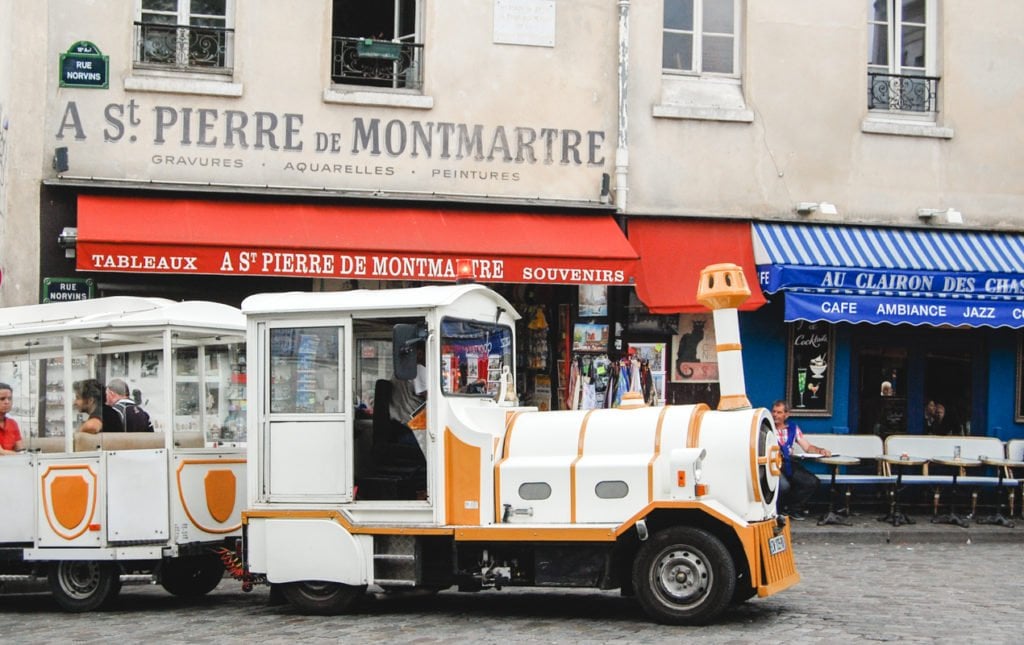 This cute little train transports visitors through the winding, hilly streets of Montmartre. Its route starts at the base of the hill at Place Blanche – right next to the Moulin Rouge – then makes its way up to the Place du Tertre. It's especially great for families with children or people with limited mobility, since it'll save you an exhausting climb! The tour even includes a commentary in both English and French.
____________
If you're looking for a great family-friendly guided tour of Montmartre, we highly recommend: Le Village de Montmartre Walking Tour. Your personal guide will uncover the fascinating stories that live within the famous sites throughout Montmartre, and your children will be completely entertained the entire time, thanks to an easy-to-follow map and kid-friendly guidebook. For more info, click here.
(Image Credits: Hannah Wilson.)