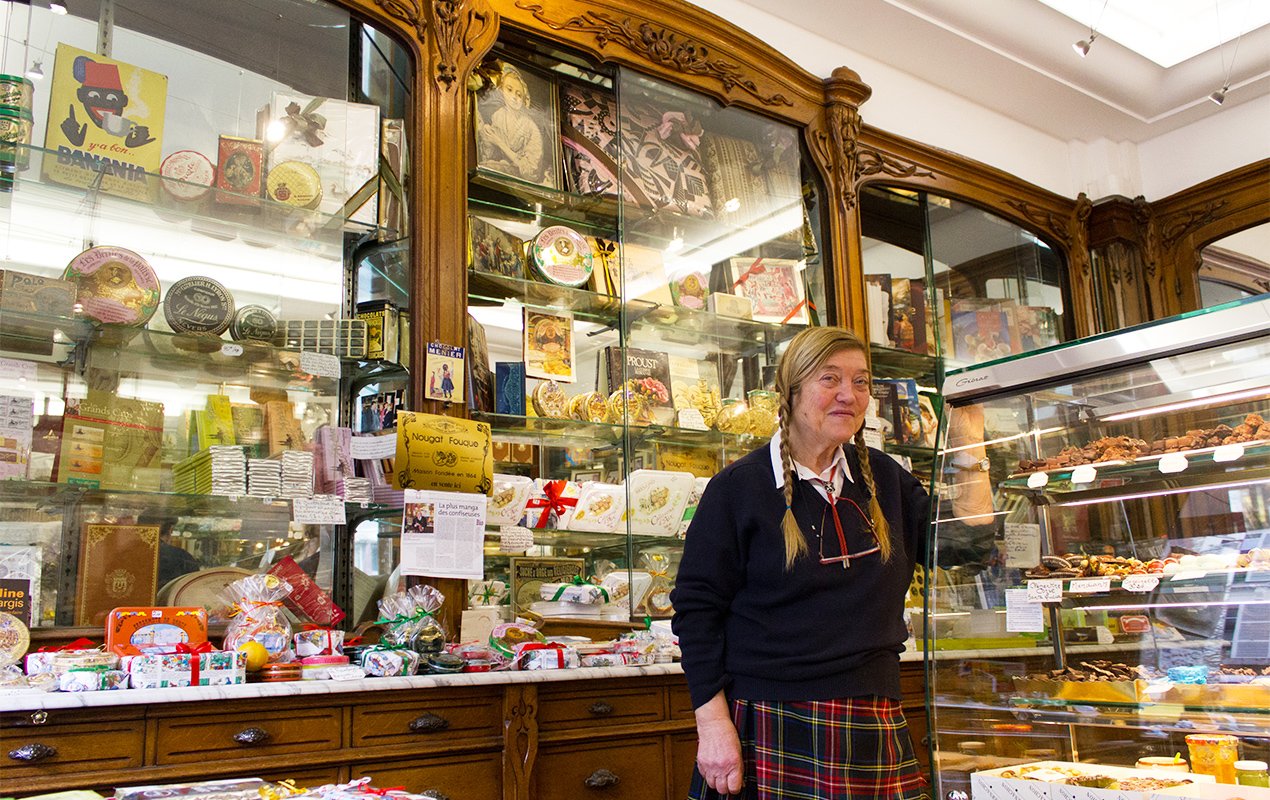 At the foot of Montmartre, down the road from the Moulin Rouge, this little gem hides in plain sight. A L'Etoile d'Or is the most famous candy store in Paris, and the second you step inside this cozy store you'll understand why.
Delicate chocolates and candies from all over France fill the antique display cases and its owner, Denise Acabo, with her signature pig-tails and plaid skirt, will be waiting to greet you at the door and help you find whatever delicious delights your heart desires.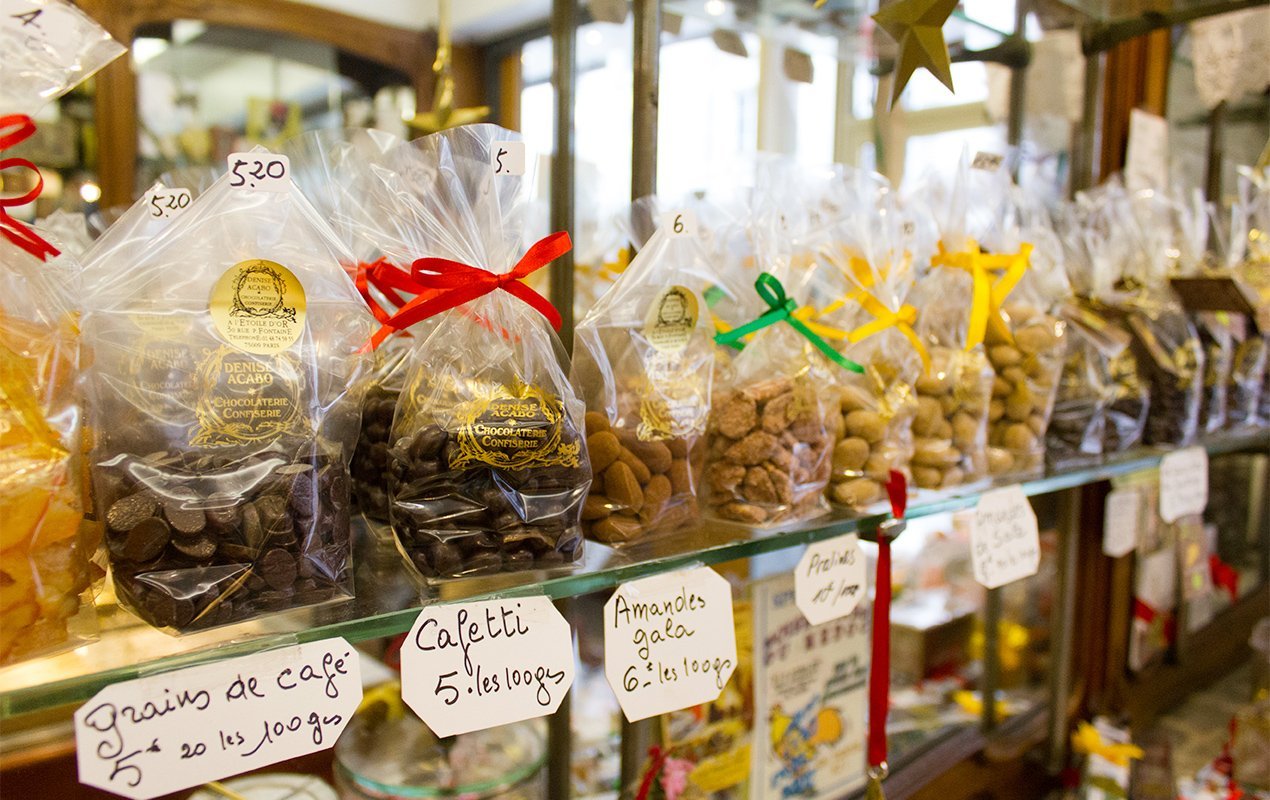 There are dozens of regional delicacies to try like Les Anis de Flavigny, tiny sugar coated aniseed candies with floral flavors, and the subtle melon flavored marzipans called Calissons from Aix-en-Provence.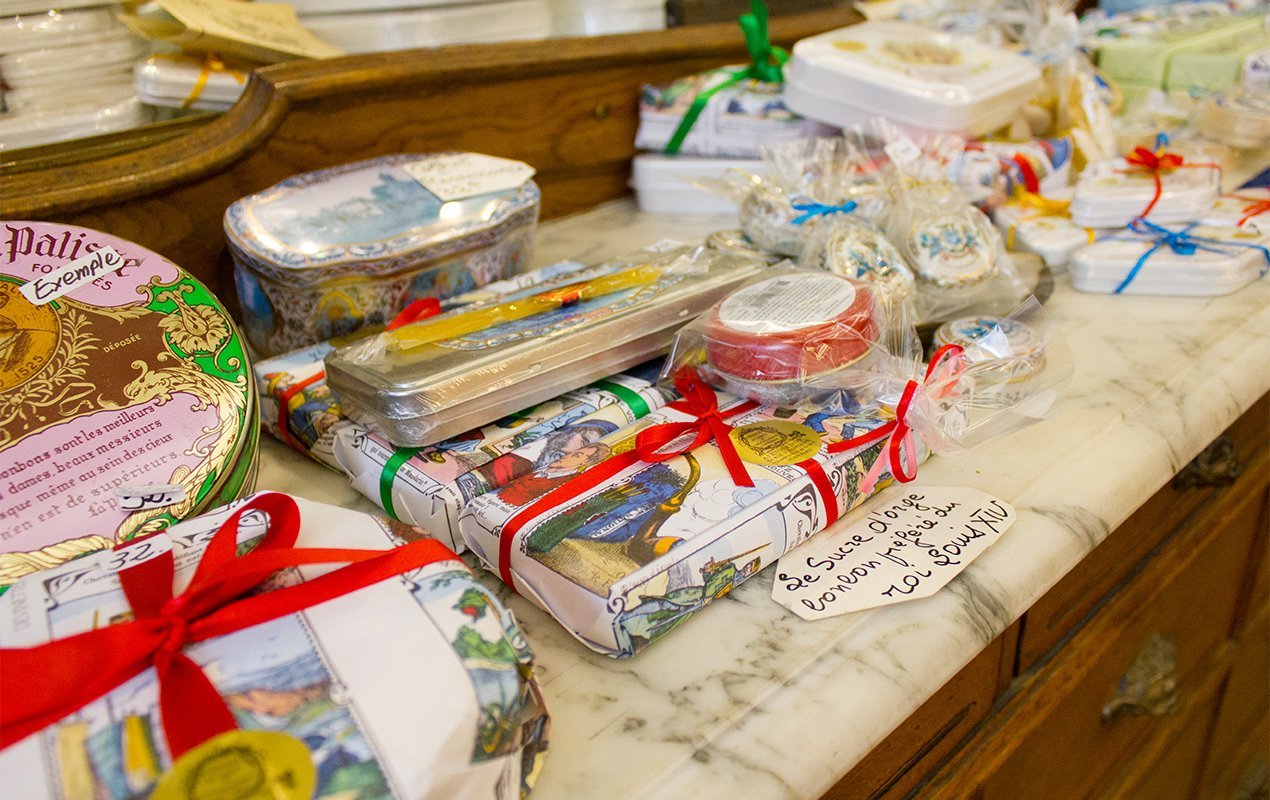 Set on a table right at the front of the store are Denise's pride and joy, a stunning collection of Bernachon chocolates. A L'Etoile d'Or is the only store in Paris to stock these bean-to-bar artisanal chocolates and each one is hand-crafted from scratch in the Bernachon store in Lyon.
Whether you are looking for a gourmet gift, a decadent treat for yourself or just a feast for the eyes, there truly is something for every taste at A L'Etoile d'Or.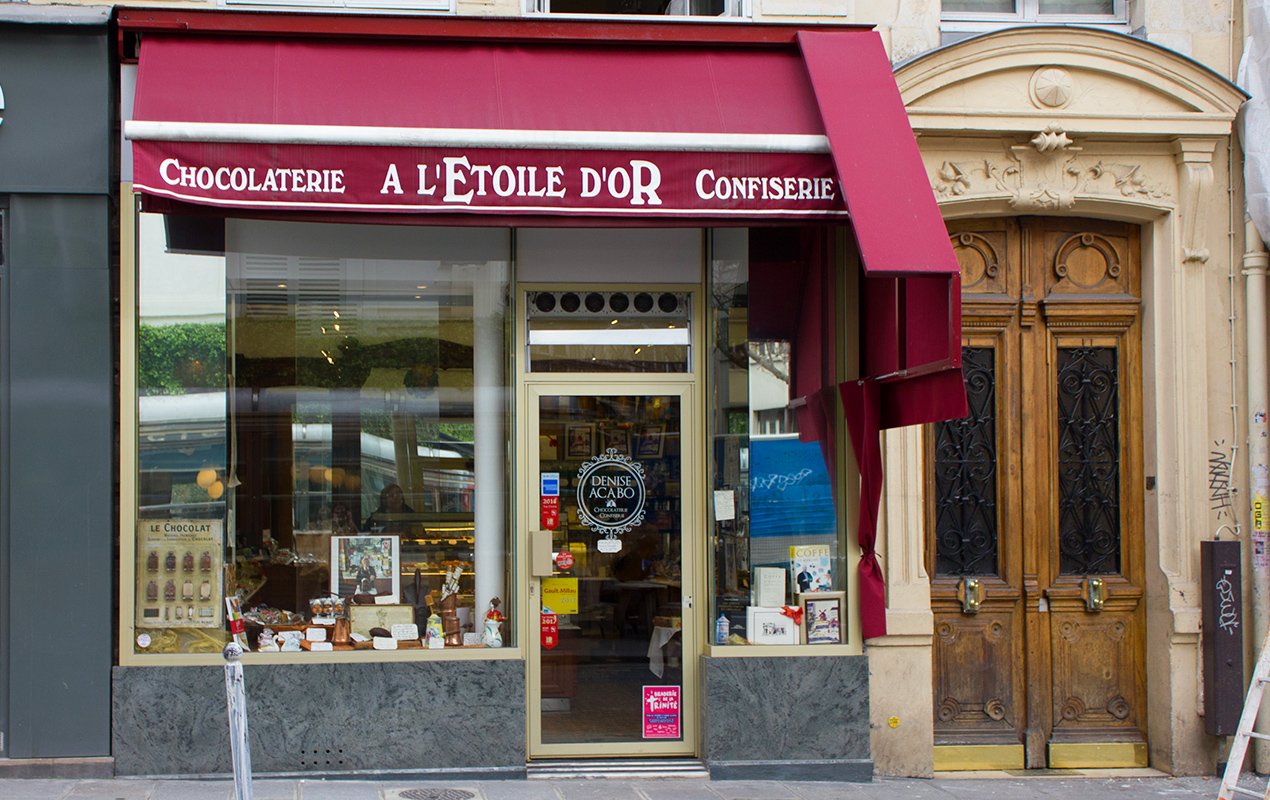 Address: 30 rue Pierre Fontaine 75009 Paris. Metro Blanche.
(Photos by the Author)